We're down to 94 days until the Falcons kick off the season against the Seattle Seahawks at home on Sept. 13 and you've got plenty of questions (and only one, thankfully, is about the backup quarterback position). So, let's get to them now. Just remember that all opinions here are mine unless otherwise noted.
Daniel from Kettering, England
Hi, Matt. Thank you for including a question of mine a few months back; it's great to feel more a part of the Falcons fan base from all the way in England. I know these STFB "Ask Beek" articles are a great way for the community to come together and I enjoy reading them regularly. I must say there is clearly a huge portion of people who call for additional/changed QB talent, I'm glad I'm not the only one who has these thoughts. I know you support Matty Ice and so do we all, but I think it's sensible when players (in any position) don't get it done in the big games, repeatedly, that fan base and organization look at potential moves and changes.
I agree with others that Newton, Kaepernick, etc., would be good competition for Ryan. Can't you see that we need a change or backup/option? I think the frustration or constant debate comes, not from being dissatisfied with Matt Ryan and how he's led the team throughout his time (just see his immaculate response to the social injustice unrest and the time and money he is putting into action). I do however think that we look at other teams bringing in fresh talent at QB, when they have Super Bowl winners and veterans at the position, they use players as option and groom them to start within a year or two. I saw how Ravens used Jackson, when they had Super Bowl winner Joe Flacco and look how that turned out. I saw Saints bring in Bridgewater and how they've used Taysom Hill, when they have a legend and Big Game-winner Drew Brees, and I wonder what the Falcons could do to replicate that success.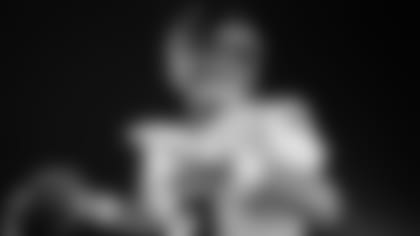 Matt: Let me make this as clear as I can for you guys. I am all for improving every single position on the team, including the quarterbacks. Right now, it's Matt Ryan, Matt Schaub, Kurt Benkert and Danny Etling. Because of his talent, production, health, age and contract, I don't see Ryan going anywhere for the next four to possibly six years. Ryan has been incredibly durable, missing just three games in his career. There's no reason to think that won't continue (knock on wood), but just in case he should miss a game or a stretch of them, a team needs a capable backup. I'm guessing that this will be Schaub's last season here. But, when he had to step in and produce last year, he did so in a big way – completing 39 of 52 passes (75 percent) for 460 yards, a touchdown and an interception. Schaub also brings a lot more to that QB room – his wealth of experience and knowledge of defenses and personnel – that's invaluable, especially on gamedays for Ryan. If the Falcons could find a more talented, more experienced veteran quarterback to be the backup – and who fits under the salary cap – I'd be all for it. Tell me who that player is. But here's the bigger point, guys. Quarterback is not the problem with this team of offense! It's the 50 sacks from a year ago (42 the year before). It's the lack of a consistent and efficient run game that, in turn, opens up the play-action game (and that's when your most explosive plays occur). That is the issue. Not quarterback. Can you draft and groom a quarterback for the future? Absolutely. Are you going to do that when you believe the incumbent is set for another five or six seasons? Are you going to spend big money on a backup quarterback when you have much more pressing needs elsewhere that are holding this team back? Those are rhetorical questions. I hope that clears up my point of view on the quarterback and backup positions.
Michael from Lizella, GA
Hi there, Beek. I am very glad that you're in good health again and I hope your family is well. My question is, is it possible the Falcons could run an H-back formation in their packages? We could have an all-first round offensive line, all-first round back field and possibly an all-first round wide receiver corp. Has that ever happened in NFL history? Thank you for taking this letter and "RISE UP."
Matt: Hey, Michael. I think what you're getting at is what they refer to as an "11 personnel" group – which is three receivers, one tight end and a single back formation. I think Michael Felder of Bleacher Report summed it up best here when he wrote that a H-backs are the "players who do H-back 'things' play tight end and they do fullback 'stuff' as well." But I digress. According to the Elias Sports Bureau, no NFL team has started 10 offensive players who were selected in the first round during the common draft era since 1967. So, yes, the Falcons could make some history – and that would depend on Laquon Treadwell winning that No. 3 receiver spot. If he does, and Todd Gurley and Hayden Hurst join the rest of the rest of the projected starters, it would be the first time 11 former first-round picks started together on offense.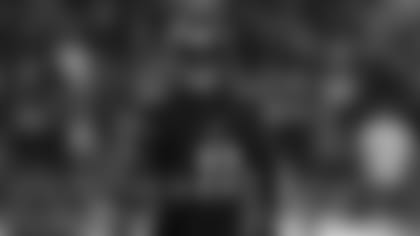 Myke from Mableton, GA
I am excited to see when we trot out there the all first-round starters on offense. That's a scary 11 right there. Treadwell will surprise a lot of people. What do you think?
Matt: As most people know, Laquon Treadwell was the Vikings' first-round pick in the 2016 NFL Draft, taken No. 23 overall. For a number of reasons, Treadwell didn't play up to those lofty expectations and the production wasn't there. Some labeled him a bust. The Vikings declined to pick up his fifth-year option in 2019 and when no one picked him up, he re-signed with Minnesota in September. Will a fresh start make a difference for Treadwell? Some think so, and the Falcons clearly like the potential of the 6-foot-2, 215-pound receiver out of Mississippi. I'm on the fence when it comes to Treadwell. I think he'll get a shot to prove himself and earn that No. 3 spot, but I also think he has tough competition with Russell Gage, a player who has only gotten better since he's arrived here in 2018. I think Gage is the favorite to win that job right now and that battle will be fun to watch.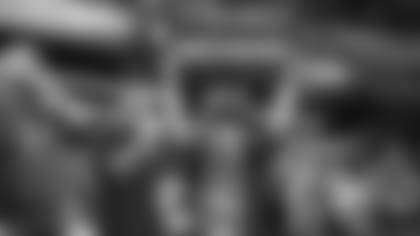 Arthur from Decatur, GA
Hey Beek, articles here are made to agree or disagree. Hope all is well with you and your family. Stay Strong. 💪💪💪.
Matt: Yes they are, Arthur. And your points tend to ensure that on a fairly consistent basis! Thanks for writing in.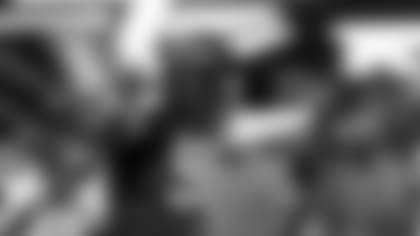 Murrell from Gulfport, MS
I'm very skeptical when it comes to predictions, especially after you consider all the things that can happen outside of your control, like injuries, trades ,contract negotiations in the middle of the season, but all things considered, which I think we Atlanta fans should feel very good about this year is our defensive unit, but I'd like to know how well do you think they will be?
Matt: My biggest concerns with this team include the offensive line, the running game, the secondary and depth at linebacker and edge rusher. I think the Falcons still have a lot of work to do on defense – and a lot to prove. Don't count me in (yet) as one who "feels very good" about the defense. The secondary is young; the projected starting corners are Isaiah Oliver and A.J. Terrell. There's not a ton of depth there and the group lacks veteran experience. So that's a big question mark for me, Murrell. I also think the edge rusher position has some question marks. Will Takk McKinley play an entire season and what kind of production can the Falcons expect from him? They need him to play better than he did in 2019. Dante Fowler was a great addition, as long as the Falcons are getting the 2019 edition of Fowler and not the previous seasons. I love what he brings to the defense and I hope that his arrow continues to point up. As far as depth at defensive end and edge, there's not much. Steven Means is coming back after missing the 2019 season. If he can stay healthy and contribute for 16 games, that'll be huge. I do think Marlon Davidson is versatile and can play both inside and come off the edge, so that'll help. I feel pretty good about the interior portion of the defensive line and well as the back end of the defense – the safeties. This will be a huge season for Keanu Neal and I'm rooting for him. I like that group with Ricardo Allen and Damontae Kazee. I think Deion Jones and Foye Oluokun are solid – and I expect that the Falcons will use a lot of two-linebacker sets in 2020 – but there's not a lot of proven depth there, either.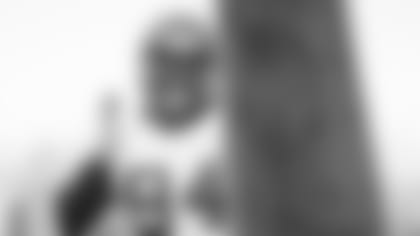 Terence from Brawley, CA
Why doesn't Dedrin Senat get playing time? Does he owe Dan Quinn money?
Matt: It seems like I get asked about Deadrin Senat at least once a month, with fans wondering why he hasn't seen the field a lot. The coaches know the players much better than you and I do. They watch and evaluate them not just in games, but on the practice field, in team meetings and, really, through all of their interactions with them. The players are also competing with others at their position for playing time as well – and the coaches will always play the players who give the team the best chance to win. So, you have to trust the coaches when it comes to playing time. It is about whether you or anyone else has seen enough of them. And, sometimes, players just aren't a good fit – could be the scheme, the team, the environment, the coaches or maybe something personal is going on. It could be a multitude of things. Sometimes players move on and excel and sometimes they don't. All you can hope is that players like Senat can continue to develop and improve over time.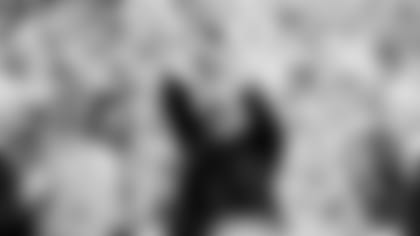 JoShon from Macon, GA
Do you think that we will rank high this year, go to the Super Bowl and winning another ring this year?
Matt: Win another Super Bowl ring? Let's get that first one, JoShon! As far as rankings go … well, I have the Falcons ranked No. 14 in my post-draft and free agency power rankings. Of course, those rankings are more about where the team is trending at the moment – and don't mean anything more than that. As it stands right now, JoShon, some in the media are predicting the Saints and Buccaneers will finish 1-2 in the NFC South and they see the Falcons as the third-best team in their division. But, again, it's early June and predictions don't mean a thing, especially right now. I do think the Falcons will be a better team in 2020, but I think the South is tougher, too. Stay tuned. MAILBAG
Do you have a question about the Falcons that you want answered? Ask a question here and it could be posted on AtlantaFalcons.com.
Go ahead, ask the Beek
Do you have a question about the Atlanta Falcons (or anything football-related) you'd like to ask Matt Tabeek? If so, hit the link. Please remember to include your home state (or country if you live outside the U.S.). Thanks for reading SFTB!