We've got a lot to catch up on, Falcons fans and Beek Nation (every time I write that all I can think of is a bunch of really loud Falcons fans in the stands wearing yellow bird beaks – and it cracks me up). As you know I've been chasing reports and writing lots of stories on the head coach and general manager search since the regular season has ended, and the Falcons have finally landed the two guys they wanted – Arthur Smith and Terry Fontenot. You've got plenty of questions and comments about that and more, so let's get to them now. Just remember that all opinions here are mine unless noted otherwise.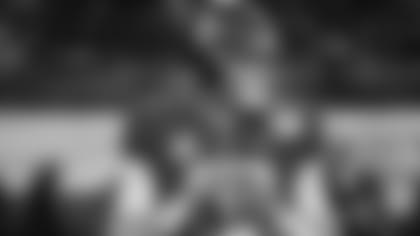 Michael from Roswell, GA
Explain to me why you media people are against Mac Jones being pick by the Falcons at #4. His 2-year stats for 19-20 he has outplayed Wilson just put on a show over Ohio State for the national championship and y'all are all over Wilson who has less passing yards, 11 less TDs 5 more INTs and a QB rating a lot lower than Mac's 195. Jones would be a great QB here in Atlanta, I don't get it explain this to me.
Matt: Let's tap the brakes just a bit here, Michael. I haven't heard or read anyone in the media come out and express that they are specifically against the Falcons picking Mac Jones at No. 4. Most are in agreement, however, that Trevor Lawrence is the top-rated quarterback in this class and from there, it's a mixed bag containing the likes of Zach Wilson, Justin Fields, Trey Lance, Mac Jones and I'll even throw in Kyle Trask. Most outlets have Fields and Wilson as the next best two in no specific order. Look, if Jones is the highest-rated player on the Falcons' draft board when they are officially on the clock in April, then I believe they should pick him (and the rest of us should start praying). For what it's worth, I have Jones going in the first round in both of my mock drafts. Some might think that's too high for him. Time will tell. Plus it sounds like there will be a lot of high-profile quarterbacks available this offseason, including Matthew Stafford.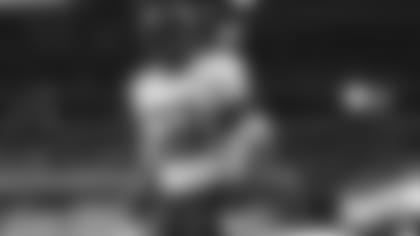 John from Front Royal, VA
Hey Beek, hope all is well with you and the family!!! If available at 4, do you see any possible way Sewell isn't picked by Atlanta? He seems to be the only true "sure thing" in this draft. He is a 10-year starter with multiple pro bowls barring injuries. I think he's the only player zero weaknesses. I don't care about positions of need. Plug him in on the right side, slide McGary inside and if Hennessy works out at Center, that's a heck of an offensive line for Ryan and whoever is in the backfield. Your thoughts?
Matt: Hello there in Front Royal! One of my first jobs was as a reporter for The Winchester Star and we covered the Valley Baseball League (I'm sure they still do) – a summer collegiate wooden bat league. Seeing your hometown reminded me of the Front Royal Cardinals and the Winchester Royals. OK, to your question and the answer is, absolutely. I think Penei Sewell is the best offensive line prospect in this draft class – and I think most would agree. If he's sitting there at No. 4 when the Falcons are on the clock I believe he'll get some strong consideration. It all depends on the Falcons draft board. I believe they must take the best available player and it sounds like new general manager Terry Fontenot thinks that way, too.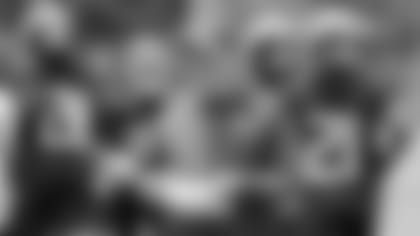 Bryson from Helena, AL
Hey Beek! Hope you have had a good start to your year! I've been reading SFTB for quite some time now and I've enjoyed the different insights you give from various takes across the fanbase! I was wondering with Dan Pees becoming the DC what that means from the safety position, with Kazee and Neal being FAs and a lot of talk of Rico being a cut candidate (sadly) amongst fans, do you think we could see an overhaul at the position? Also, I know there was lots of talk during the season about Earl Thomas and his locker room presence. Do you think the Falcons could possibly bring him in on a veteran's minimum deal for him to prove he can still contribute in the league?
Matt: Hey, Bryson. Thanks for the kind words. A lot could happen between now and the draft, but I anticipate most changes occurring on the defensive side of the ball. As you noted, there are a number of players who are set to become free agents. I think the new regime is in the midst of evaluating the Falcons roster right now so there's no telling what they might do, if I'm being really honest. I do not think the Falcons will roll the dice on Earl Thomas. There's a reason no team will touch him right now, and I won't get into all of that. It's been a stunning fall from one of the best in the league to being completely out of it. Oh, and it's Dean Pees for the record. Here's a piece we wrote on him – five things to know – and be sure to read the telling quote section.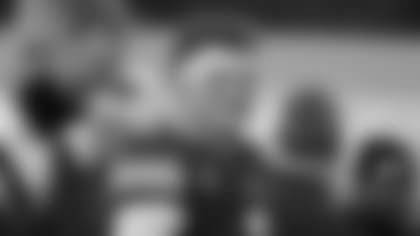 Adam from Yorktown, VA
Not a question, just wanted to say that I like your pick of the BYU QB in the mock draft. I love Matty Ice but now is the time to start thinking of the future, and like you said, we won't (hopefully) be picking this high again for a long time. Also, regarding QB Watson from Houston, I've seen a lot of talk about the Falcons trading for him and sending them Matt Ryan and a slew of other players and/or draft picks. No offense to Watson but I don't want to sell the ranch for him, so to speak. Just my two cents. Thanks!
Matt: Thanks, Adam. It's really important that you – and everyone – reading those mock drafts keep one thing in mind: Each time I put it together, I'm looking at different scenarios for the Falcons, focusing specifically on what could unfold in the three picks ahead of Atlanta (and what's happening in the news at the moment – trades, rumors, etc.). There is certainly a lot to like about quarterback Zach Wilson, and it would not be surprising if he's off the board by the time the Falcons pick. I think a lot of teams would be (and probably are) interested in Deshaun Watson, but no one know how that will unfold. He's under contract with the Texans, who are still looking for a head coach. Houston doesn't have a first-round pick at the moment, either.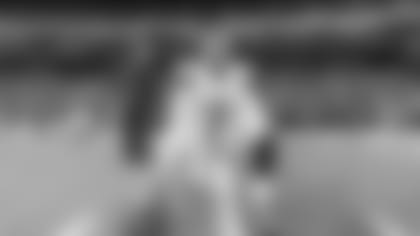 Alfred from Atlanta, GA
I actually have 2 questions for you. How do you feel about taking Zaven Collins early with one of our extra draft picks after trading back from pick 4? Question 2: Why would you take B-Team Johnny Manzell in your Mock 2.0 😁 ?
Matt: Haha … you guys. First of all, it's Johnny Manziel. OK, let's hit these in order. I have Zaven Collins going in the bottom half of my last mock draft – at No. 22 to the Tennessee Titans. So that should tell you what I think of him. I think he's worthy of a first-round pick. As far as referring to Zach Wilson as another Johnny Manziel, well, I think you're way off target there. Johnny Football was taken with the 22nd overall pick in 2014 and some thought that was a reach – and they were right. Also, Manziel had a lot going on off the field, which contributed to a lot of his issues on it. I'll be honest, I rooted for Manziel to get it right and bounce back but it just never happened for him. Wilson, at the moment, is considered a top-five pick by many draft experts and analysts. Will he go that high? Who knows. Aaron Rodgers slipped all the way down to the No. 24 pick in 2005. Anything can happen. But I do disagree with your assessment of Wilson. The guy is bright, committed, has all of the physical tools, is a heck of an athlete and his body of work speaks for itself. MAILBAG
Do you have a question about the Falcons that you want answered? Ask a question here and it could be posted on AtlantaFalcons.com.
Go ahead, ask the Beek
Do you have a question about the Atlanta Falcons (or anything football-related) you'd like to ask Matt Tabeek? If so, hit the link. Please remember to include your home state (or country if you live outside the U.S.). Thanks for reading SFTB!