Super Bowl LV is officially in the books and so is the 2020 NFL season. The Falcons' season, as we all know, ended back on Jan. 3 in Tampa Bay. With that said, it's time to turn the page, close the book and start looking ahead at the new league year, free agency and the NFL Draft.
I know a lot of you have been doing that already, but it's officially official now. And it feels good just writing, "See ya, 2020." OK, let's get to your questions. Just remember that all opinions here are mine unless noted otherwise.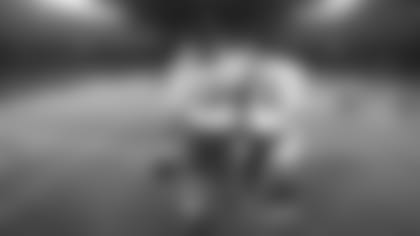 Kerry from Centerville, GA
Hey Beek, after watching the Super Bowl, I hope fans will stop screaming about having to have a mobile QB and start saying we need a good OL. We all saw what happens to a QB no matter their speed and talent level when there isn't a good OL in front of them. I thought watching what had happened to Watson in Houston would have made that point already but maybe the Super bowl will. We need to fix the OL so they can protect, and we have a running game, and I think Ryan will be alright.
Matt: This warms my heart. A larger majority of this fan base – at least the ones who write in here – has been so focused on acquiring offensive skill-position players and I have been constantly countering with "you must win in the trenches to win" or "you've got to keep Matt Ryan upright or those receivers are useless" arguments. It has nothing to do with Ryan, either. It could be Aaron Rodgers, Tom Brady or Matthew Stafford. And you're right about the Super Bowl, Kerry. Look at what happened to Patrick Mahomes.
It seemed like no one was talking too much about the fact that the Chiefs were playing behind a makeshift line with two different starting right tackles. As elusive as Mahomes can be, it didn't matter. And it usually doesn't when a quarterback is pressured, is forced to scramble and timing is thrown off. Matt Ryan has been sacked 42, 48 and 41 times over the last three seasons. That can't continue to happen. Ryan is 35 years old and a solid quarterback. Tom Brady is 43, and we all know what he's doing, regardless if he's in New England or Tampa Bay. You must protect the quarterback, win in the trenches, establish a running game and assert your will up front. That's how teams control games and win. And that's why I'd have no problem at all drafting an offensive lineman at No. 4, especially if the team believes he will start right away and eventually turn into an All-Pro.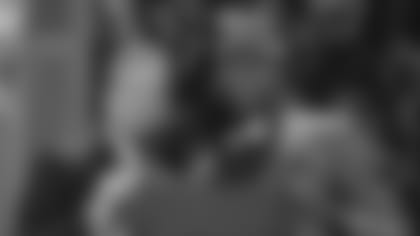 Barry from Rex, GA
Hey Beek. There are a lot of options on draft day. If we trade back, we can get more draft picks, but if it is taking the best player at number 4 and we don't trade back, do you think it is the best option at number 4 to get a high impact player? Julio Jones certainly was. Do you think it is best to stay at 4 so the team can get a high impact player? What do you think?
Matt: If the Falcons do not trade back and draft a player at No. 4, it better be someone who can change the direction of your franchise and be a future All-Pro. Top five picks shouldn't be role players, depth players or average players. When you're picking that high, you're looking for more than just a starter, but a high-impact player for years to come. Otherwise, that pick will be considered a whiff, a bust. The Falcons should certainly take the best player available there, regardless of position. General manager Terry Fontenot has already said that he's not opposed at all to adding to a strength. So, you're thinking, does that mean a receiver or quarterback could be the pick? Yes, it does. What if the quarterback sits? Well, then I'd hope the Falcons have a plan that makes sense and he turns into the next Steve Young, Aaron Rodgers or Patrick Mahomes. It'll be interesting to see what the Falcons do, but I think right now everything is on the table.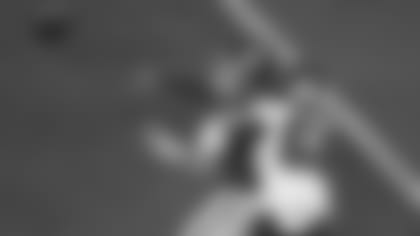 Steve from Buford, GA
Beek, will the Falcons be like last year and surprise us by signing a big free agent or two? They only have 6 draft picks and that isn't enough to fix things. We need another pass rusher. Badly. Thoughts?
Matt: I think it's more than fair to say that the defensive end position was disappointing in 2020. Takk McKinley ended up being released and Dante Fowler, who battled injuries all season long, did not make the impact the Falcons expected him to make when the signed him. So, yes, it's a position of need and concern, I'd say. There is no Chase Young in this draft class, at least that's how it appears right now. Micah Parsons might be the best all-around defender, but his draft stock has taken a bit of hit because of some off-field news and might slide into the lower top 10 or top 15 now. But back to your question. I don't think the Falcons will be able to afford to make a big splash – or any sort of splash – in free agency this season. And I certainly do not think that they will be able to afford some of the defensive ends who might hit the open market when the new league year begins in March. For instance, Bucs defensive end Shaquil Barrett is scheduled to become a free agent. Pro Football Focus is predicting that he'll resign with Tampa Bucs for "four years, $68 million ($17M APY): $40 million total guaranteed, $20 million fully guaranteed at signing." I don't see Atlanta dishing out that kind of money right now. I think one thing this new regime will do clean up the roster in terms of the salary cap, and that may take them a season or two, to be honest. I'm not calling it a rebuild because I think they can win now and be competitive, but it's definitely going to be a period of readjustment here.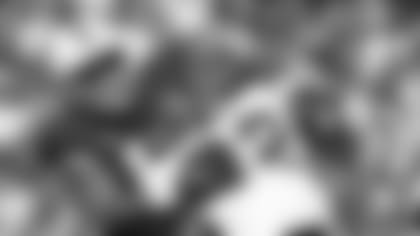 Jorge from San Antonio, TX
Hello Beek! First, I just want to say I am a big fan of your content. And want to thank you for sharing your thoughts every week. Now, we know that pass rush and running the ball have been maybe the biggest weaknesses the past few seasons. With that said, I am honestly hoping the Falcons get Parsons with the 4th overall pick. I loved your last mock draft where the Falcons trade back and still get him, but anything can happen. He could really be a game changer with the pass rush. But regarding the running game, I know that a lot of fans are talking about Najee Harris but most likely we may not be able to get him. Who are maybe the next best 3 RBs in this upcoming draft in your opinion? And do you see the Falcons maybe getting an RB with the 2nd pick? Thank you for your input! Cheers!
Matt: Yes, trading back could be a realistic option for the Falcons, especially if they can get a nice haul of draft picks. As far as the top running backs in this class go, I'd have to go with:
Travis Etienne
Najee Harris
Michael Carter
Javonte Williams
Kenneth Gainwell
And let's be honest, certain backs thrive in certain types of offenses or different roles. I think it's important to have a nice of mix of backs, much like the Buccaneers had this past season. But I do like all five of those backs above, some more than others. A lot will depend on who takes them and what offense around them looks like.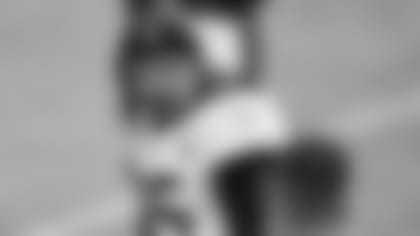 Dave from East Cobb, GA
Hey Beek. Assuming we don't use #4 on a QB, what would you think about a late-round draft choice trade for Gardner Minshew as a backup to Matt this season? I think he's bound for a second-string role in the league and has shown he can play – AND he's due less than a million a year for next 2 years I believe. Big cap savings and quite a personality to boot.
Matt: If the Falcons do not draft quarterback at No. 4, I really don't see them using one of their other six picks on one. Then again, I should note that the Falcons should receive at least three compensatory picks in the fifth and sixth rounds, so maybe they'll roll the dice on a QB late and bring him to camp to compete with Kurt Benkert. I'll be honest here, I did not expect to read a question about Gardner Minshew this morning! I think everyone expects the Jaguars to draft Trevor Lawrence with that first pick and, as most of you probably know, Minshew is under contract with Jacksonville. In fact, he won't become a free agent until after the 2022 season. And I do not see the Falcons trading for Minshew. If they don't use that first pick on one, I see them signing a veteran free agent and/or signing an undrafted free agent.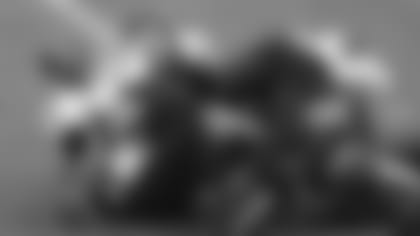 Gutta from Macon, GA
Gotta say I don't like the pick in this week's mock draft … not because Parsons couldn't be a weapon on the defense but because I feel like it still doesn't address one of our main issues ... keeping the QB upright. For me if the board falls the way it did it this mock you have to go ahead and stay at the spot and take Sewell or Slater. The reason being is either of those guys would help solidify the O-line and not only protect Matt Ryan but our QB of the future who we just may be able to get the second round and it also guarantees that our new RBs will actually have holes to run through. That's a lot of trickle-down effect for one pick which also justifies taking either of those players at the 4th spot.
Matt: I agree and think Penei Sewell or Rashawn Slater could certainly help bolster the Falcons offensive line. As I noted above, they must do a better job of keeping Matt Ryan upright. But I don't see the Falcons drafting a quarterback in the second round, either. They have too many needs to address, especially on defense and at running back. If the Falcons don't take a quarterback at No. 4 or at all, I think that's a strong signal that this new regime believes in Ryan and believes they can with him in 2021 and in the years to come. MAILBAG
Do you have a question about the Falcons that you want answered? Ask a question here and it could be posted on AtlantaFalcons.com.
Go ahead, ask the Beek
Do you have a question about the Atlanta Falcons (or anything football-related) you'd like to ask Matt Tabeek? If so, hit the link. Please remember to include your home state (or country if you live outside the U.S.). Thanks for reading SFTB!