There are lots of questions and unknowns right now surrounding the Falcons. Will they place the franchise tag on anyone? Will the NFL work out a TV deal before the new league year begins on March 17? How will the Falcons get in compliance with the salary cap? Will Atlanta be able to sign anyone in free agency? Will the Falcons keep the No. 4 pick in the draft, trade up or trade down? And you have questions, too. So, let's get to them now. Just remember that all opinions here are mine unless noted otherwise.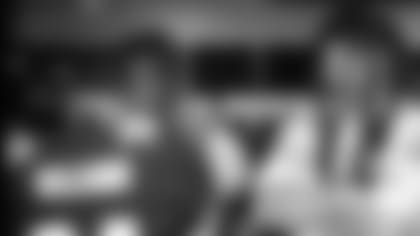 Jake from Gainesville, GA
How much does the No. 4 pick in the NFL Draft cost?
Matt: It depends, Jake. There is something called a draft pick value chart and it was devised by Jimmy Johnson when he was coaching the Dallas Cowboys in the 1990s. The chart represents trade value for draft picks – it assigns a numerical value to each pick to balance out trades. Here are the values assigned to the first five and last five picks in the first round, according to this chart:
No. 1 – 3,000
No. 2 – 2,600
No. 3 – 2,200
No. 4 – 1,800
No. 5 – 1,700
No. 28 – 660
No. 29 – 640
No. 30 – 620
No. 31 – 600
No. 32 – 590
That said, no team is obligated to use this chart. Teams can offer as much as they want for a pick. I mean, who can forget when former New Orleans Saints coach Mike Ditka traded away every pick the Saints had (and more) just to obtain the No. 5 pick in the 1999 draft?
1999 first round pick (5th overall, Ricky Williams)
1999 first round pick (12th overall)
1999 third round pick (71st overall)
1999 fourth round pick (107th overall)
1999 fifth round pick (144th overall)
1999 sixth round pick (179th overall)
1999 seventh round pick (218th overall)
2000 first round pick (2nd overall)
2000 third round pick (64th overall)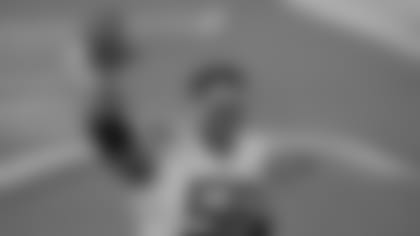 Tommy from Montrose, GA
Hey Beek! I just read a great draft scenario article. It had the Colts trading Quenton Nelson to Atlanta for the No. 4 pick. It also had the Bears trading Khalil Mack to Atlanta for the No. 4 pick. The final scenario had the Packers trading Aaron Jones, Jordan Love, and the 29th pick to Atlanta for the No. 4 pick. Which would be the best scenario in your opinion? I say Quenton Nelson because he is a top 2 guard in the game at 24 and there's no such thing as a can't miss draft pick.
Matt: Well, Tommy, I'm sure you did think all of those were great scenarios! And, yes, acquiring Quenton Nelson straight up for the No. 4 pick would be the best scenario there. But there is no way that's happening. Nelson, the No. 6 overall pick in the 2018 draft, is a complete stud. If he keeps up his current pace he'll be wearing a gold jacket one day – he's that good. In three seasons Nelson has racked up the following awards:
Three-time First-team All-Pro (2018, 2019, 2020)
Three-time Pro Bowl (2018, 2019, 2020)
PFWA All-Rookie Team (2018)
The Falcons would have to send the No. 4 pick and a whole lot more to Indianapolis – and that's if the Colts would even want to make the deal (and why would they?) – in order for that to happen. Nice scenario for Falcons fans to dream about, but it's not happening, my friend. Some of you long-time readers of SFTB might remember this but Nelson was without a doubt my favorite prospect coming out in the spring of 2018. And he hasn't disappointed.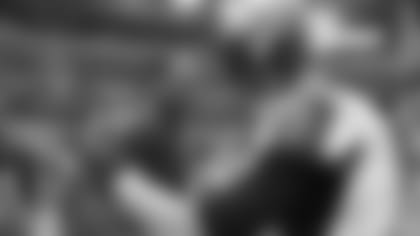 Devonta from Ellenwood, GA
Why wouldn't the Falcons draft Justin Fields, regardless of Matt Ryan's contract? He isn't producing wins, only numbers. Also, there are some great FA secondary players, Xavier Rhodes Patrick Peterson and Jadeveon Clowney. Why not get the real studs instead of going for half-decent players this year? Has to be change and it starts from the quarterback to pass rush to stud secondary players.
Matt: If you think wins in the National Football League come down to one player – the quarterback – than you don't understand the game that well. If it did come down to the quarterback's talent level, then why didn't the Houston Texans win more than four games with Deshaun Watson in 2020? The answer is because it's a team game, and it comes down to offense, defense and special teams – and even then, many of the games come down to a score or two. The Falcons lost 10 games in 2020 by one score or less. So, chew on that for a minute. Second point here is that it makes no financial sense to part ways with Matt Ryan. I've explained that a number of times, including here and here as well. Once you read those two stories you'll see why the Falcons are currently in no position to sign any free agents right now – they simply don't have the cap space. That's why they just parted ways with three players, and there's likely more to come. So, change will start by reshaping this roster, getting in compliance with the salary cap and when Terry Fontenot and Arthur Smith start implementing their short-term and long-term vision for sustained success – and bringing in the kind of players they want on this team while building around some that are still here.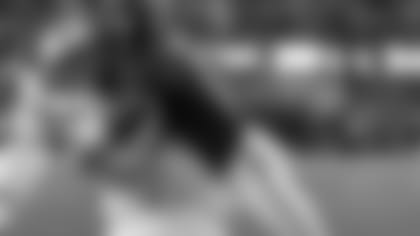 Alijah from Pickens, SC
Why do you want the Falcons to trade down so bad? You are one of the problems with Atlanta. You don't know what you're talking about, so just shut up for once.
Matt: I know, I know. I dropped way too many passes, missed a ton of blocks and tossed a ton of interceptions in 2020. Plus, my decision to go for it a few times on fourth down just totally backfired on me. Aside from those mistakes, Alijah, I never said that I definitely want the Falcons to trade up, trade down or stay put when it comes to the draft. When I publish my mock draft every week, all I'm doing is making educated guesses and playing out different scenarios based on recent news, trades and even rumors – based on team needs. And, as you can see here, I am not the only person who proposes trade-down scenarios for the Falcons. Thanks for writing in.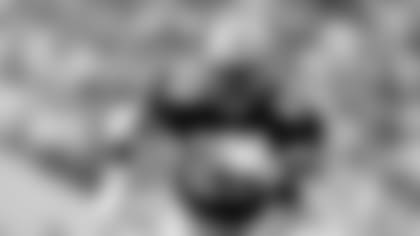 Jerry from Hinesville, GA
Hey Beek. I read Friday's SFTB and I agree with Rick. Plus, you used Emmitt Smith as an example of being slow, has the all-time rushing record. Heck, if I had an entire Pro Bowl line and on a Hall of Fame-riddled team, I probably would be pretty good, too. So, bad example brother. Truth is Patrick Surtain II will probably be more suited as a strong safety in the NFL. In your own words Beek, "if you draft someone in the top 15, they must make an instant impact or instantly make the team better." I'm hoping we make some more cuts to the roster; we need to get younger. I think the new GM needs to get rid of all of TD's mistakes and misses. Yes, it's going to hurt but so did 4-12. One last question. Is there a chance that we fool everyone with a surprise pick at 4? If so, who?
Matt: I've heard those comments and arguments made against Emmitt Smith in the past and I totally disagree. That's just flat-out disrespectful to one of the best running backs of all time. Jerry, I want you to watch the video right here from beginning to end and then write me back. Great players and are much more than a 40-yard dash time. Great players make great plays, have great heart and aren't defined by a 40 time. Now, am I saying Patrick Surtain II will be the next cornerback in this league, no, but he was the best in the SEC last year. And since a lot of people seem to have convenient memories when it comes to great players like Smith, I'll also remind you that he slid all the way down to No. 17 in the 1990 draft. By the way, the Falcons had the No. 1 overall pick that year and traded it away to the Colts, who picked quarterback Jeff George. There's no question that the Falcons will be making more moves, Jerry, in order to get under the salary cap. Expect more moves. As far as a surprise pick in the first round for the Falcons? Hmm. How does Kyle Pitts sound? That would be surprising – and he's very good.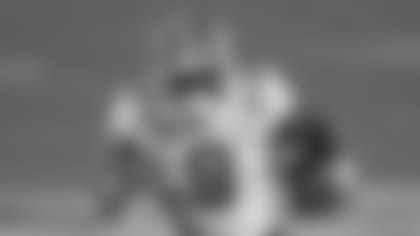 Dakota from Hinesville, GA
Wouldn't you agree that it would be best for the Falcons to draft a CB and then a RB with their first two picks in this year's upcoming draft?
Matt: Hi, Dakota. Wow, back-to-back questions from Hinesville. Did Jerry put you up to this? I think the Falcons should draft the best available player, regardless of position. Whether they stay put, move up or move down, I hope they take the best player available. The draft is about improving your roster – and that means improving the talent level. It's not so much about filling needs or holes. When teams are picking in the top five, it's (almost always) because they're not a very good team and have multiple issues on their roster. I think both positions – cornerback and running back – need to be addressed and the overall talent there upgraded. It doesn't what order the Falcons do it.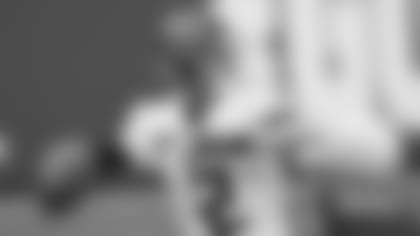 Arthur from Decatur, GA
Hey Beek, Matt Ryan should be traded and you, Beek, should go with him so you can continue to drink Matt Ryan's Kool-Aid. It's sad to hear you say Matt is playing at a high level with three losing seasons, and with six chances to win a championship which he failed each time, during the SUPER BOWL meltdown. The young, inexperienced DEFENSE played three quarters of great DEFENSE on the biggest stage playing against the greatest quarterback of all time, Tom Brady. All the young DEFENSE needed was help from the top scoring offense in the NFL, a DEFENSE with 3 rookies (2 one year, 1 two year and 2 three-year players). What the hell did anybody expect from this inexperienced DEFENSE against Tom Brady they played their hearts out and when they needed help, Matt Ryan and the coaching staff failed them.
Matt: Oh boy, here we go. Arthur, it's time to let go of Super Bowl LI, bud. I could go into that game and dissect your points, but I'm not going to because nothing is going to change the outcome. You cannot pin that game on one player though, and certainly not Matt Ryan. When I note that Ryan has thrown for more than 4,000 yards in 10 straight seasons, that's not an opinion on his production – that's a fact. He's thrown for 55,767 yards and 347 touchdowns. He's already in the top-10 all time (Ryan is currently ninth) when it comes to passing yards – and he'll probably end his career in the top five. All time. He's a great quarterback, and that cannot be disputed. How much longer he plays in Atlanta, well, I have no idea. But as I noted above, he's not going anywhere anytime soon. You need to look past quarterback and look at the offensive line (Ryan has been sacked 42, 48 and 41 times the last three seasons), the running backs, the lack of a pass rush, the number of long passes (15-plus yards) surrendered by the secondary, and so forth. To just point at one position – the quarterback, in this case – and say that's the problem is a lazy argument, in my opinion. MAILBAG
Do you have a question about the Falcons that you want answered? Ask a question here and it could be posted on AtlantaFalcons.com.
Go ahead, ask the Beek
Do you have a question about the Atlanta Falcons (or anything football-related) you'd like to ask Matt Tabeek? If so, hit the link. Please remember to include your home state (or country if you live outside the U.S.). Thanks for reading SFTB!