This is Super Bowl week, and a lot of Falcons fans want to know what it's going to take for Atlanta to return to the big game. I'm getting lots of NFL Draft questions, wondering what the Falcons might do with the No. 4 pick. Offense? Defense? Trade down? Let's get to those questions now. Just remember that all opinions here are mine unless noted otherwise.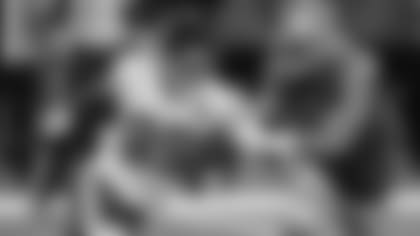 Bahram from Alpharetta, GA
Do you agree, top-5 picks should only be used for the QB position?
Matt: No, I don't agree with that, Bahram. Let's look at some of the better non-quarterbacks drafted in the top five over the last five years:
2020: Chase Young – DE, Ohio State (No. 2 overall)
2019: Nick Bosa – DE, Ohio State (No. 2)
2018: Saquon Barkley – RB, Penn State (No. 2)
2017: Myles Garrett – DE, Texas A&M (No. 1)
2016: Ezekiel Elliott – RB, Ohio State (No. 4)
2016: Jalen Ramsey – CB, Florida State (No. 5)
Granted, quarterback is one of the tougher positions to hit on and the really good prospects are usually selected early in the draft. But there have been plenty of very good quarterbacks taken in later rounds (Dak Prescott, fourth round in 2016) or not at all (Tony Romo, undrafted free agent in 2004). The Falcons don't necessarily need a quarterback, but Matt Ryan is 35 now and turns 36 in May. Yes, quarterbacks are playing longer these days – look at Tom Brady (43), Drew Brees (42) and Philip Rivers (39) for instance – but they are definitely exceptions. The Falcons obviously aren't planning to pick in the top five again anytime soon, but they must decide on Ryan first before they proceed. A number of teams need quarterbacks, too, and they could present more options for the Falcons. Stay tuned.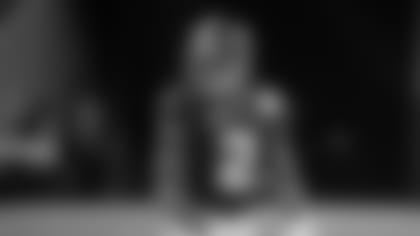 Jonathan from New Castle, PA
What do you think about maybe drafting Patrick Surtain II with the 4th overall pick in the draft? I know it's pretty high for a CB but, hey, the Jaguars drafted Jalen Ramsey back in 2016 with the 5th pick. Now I'm not comparing the two but it's pretty close & well these kinda corners don't come around very often, and we see how he can lock down one side of the field by taking away the other teams #1 WR. Also, with the emergence of AJ Terrell this past season, it looks as if we would be able to shut down the big time #1 WRs in the South in Michael Thomas, Emmanuel Sanders & Tre'Quan Smith and that is Just on the Saints and we can't forget about DJ Moore or the group of WRs in Tampa. So, it would be a great time to lock up our secondary, when we gave up the yards we did.
Matt: I think No. 4 is too high for Patrick Surtain II or Caleb Farley, a cornerback out of Virginia Tech that some rate even higher than Surtain. I could see one of them going in the top 10 and I think they'll both be off the board in the first 15 picks. I think they're both very good cornerbacks, for whatever that's worth to you. I think Jalen Ramsey is a special player and warranted being taken in the top five.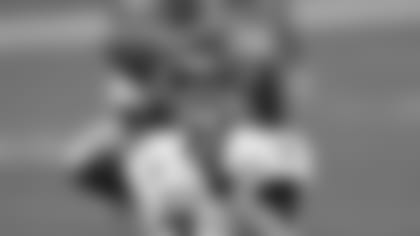 Leelan from Tecumseh, Ontario
Matt, I appreciate all the work you put in. I want the Falcons to get back to winning what path. Should they 1) load up on draft picks and rebuild or 2) give Matt Ryan one last chance to run it back?
Matt: Hmm … How do I say this the right way …? Well, Leelan, I think if the Falcons really wanted to do, they could do both of those things – if they found a willing trade partner. I personally think Matt Ryan will be here in 2021 and maybe even longer. I also think the Falcons could trade that No. 4 pick to a quarterback-needy team and accumulate a nice haul of draft picks. And who is to say that one of those picks couldn't or wouldn't end up being a high pick next year or the year after (depending on which team it would be offering to trade up)? See where I'm going with this? The Falcons could keep Ryan around and possibly have a high(er) draft pick next year through a trade.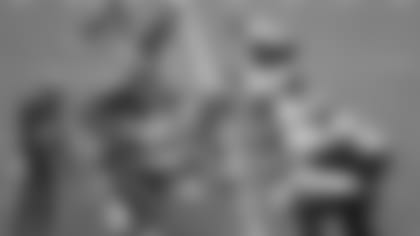 Jimmy from Brunswick, GA
Hey Beek, hope all is well with you and your family. Beek I truly believe both lines defensive and offensive are definitely not big enough! This is why we struggle with running and pressuring the ball. I'm with you about Ryan he's never been the problem. Until we can hold the point of attack on both sides we are going to struggle. Fix the O- and D-lines; they need serious attention. The way the draft goes determines a lot. I'm with you on getting the best players in that round. Getting all these linebackers isn't working because were too small. What do you think Beek? All these players have to perform the lines have to perform so the linebackers can perform so the back end the corners and safeties can be effective. It's simple and true. This is not rocket science. Don't think Beasley had a chance.
Matt: It might sound a bit cliché, but football games are won and lost in the trenches. So you're spot on with that point, Jimmy. If you can't block, can't pass protect, can't open running lanes on offense, you're in for a very long day. Likewise, if you can't generate any pressure on opposing quarterbacks, if there are running lanes wide enough to drive a car through, you're in for a very long day on defense. It's in the trenches where teams assert their dominance and impose their will on opponents. What you can't do is fill or address a need and pass on better players in the draft, if you catch my drift and connect the dots. That all said, I do believe the Falcons must improve in the trenches on both sides of the ball.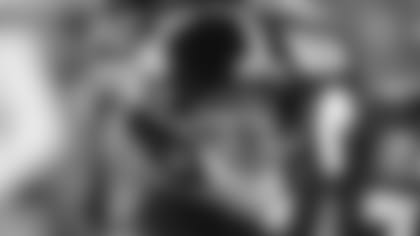 Ricky from Hoquiam, WA
With Big Ben coming out and saying he wants to play for the Steelers another year and doesn't care about money, what's stopping Matt Ryan from doing the same and helping us out with the salary cap? He's a great QB and I see him continuing to play well for us. If he worked with the front office to move some numbers around perhaps it'd give us more room to improve through free agency as well as the draft.
Matt: Ricky, Ben Roethlisberger will earn a base salary of $4 million and a roster bonus of $15 million while carrying a cap hit of $41.25 million and a dead cap value of $22.25 million in 2021. Big Ben is also an unrestricted free agent after next season and that'll likely be his final season, if does end up playing next year. He can talk all he wants about money not being important, but the Steelers are on the hook for those aforementioned numbers. No player is going to give money back. They can spread it out, but everyone has to pay their bills at some point.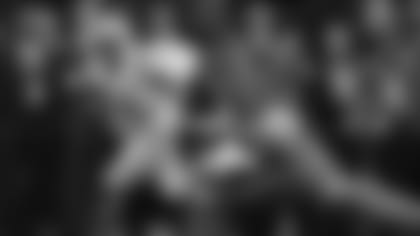 Calum from Newnan, GA
Hi, Tabeek, hope you're doing well. With the draft coming up, I honestly believe we need to go all in with our draft picks in a way that build for now and the future. Imagine getting Penei Sewell with our own pick but trading up for others inside the top 10. We could grab DeVonta Smith and Ja'Marr Chase to make our wide receiver core loaded yet ready for the future when Julio retires. I also believe we should trade for a late first rounder or early second rounder to take Najee Harris but keep our other second rounder for ANOTHER running back like Ettienne or Williams depending on who the Jets pick before us. Once again, loaded but prepared. It's unrealistic, but plausible as we have plenty of late-round and future picks available for trade. We could even get rid of Isaiah Oliver!
Matt: Again, and I'll keep saying this, not only do you have to find a willing trade partner, but it has to make sense for both sides. And you don't want to mortgage the future. A team would want a lot of compensation to give up a top-10 pick, Calum. To keep the No. 4 pick, then trade back up into the top 10 and then trade back into the first round again … no way. Don't see it happening. Not unless the Falcons give up a ton of picks this year, next year and years to come. And to me, it's just not worth it. I don't think they need another receiver with Julio Jones, Calvin Ridley and Russell Gage on the roster. They have way more pressing needs at other positions. And I think Ja'Marr Chase could be off the board by the time the Falcons pick at No. 4, anyway. He's the best receiver in this class. MAILBAG
Do you have a question about the Falcons that you want answered? Ask a question here and it could be posted on AtlantaFalcons.com.
Go ahead, ask the Beek
Do you have a question about the Atlanta Falcons (or anything football-related) you'd like to ask Matt Tabeek? If so, hit the link. Please remember to include your home state (or country if you live outside the U.S.). Thanks for reading SFTB!