Good morning, Falcons fans. This is the season of hope – the offseason. There's free agency, the combine (or pro days), the NFL Draft, undrafted free agents being signed and lots and lots of speculation. Everybody generally feels good about their team heading into July and August. And everyone is undefeated, too. What will the Falcons do? A lot, most likely, but the first domino hasn't dropped yet. In the meantime, you've got plenty of questions, so let's get to them now. Just remember that all opinions here are mine unless noted otherwise.
Mitch from Longwood, FL
Regarding your most recent mock draft which has the Falcons trading down ... While I love the idea of trading down in this draft, the haul you are predicting seems outrageous.
Panthers receive: No. 4 overall (2021), sixth-round pick (2022)
Falcons receive: No. 8 overall (2021), No. 39 overall (2021), first-round pick (2022), second-round pick (2022), sixth-round pick (2022)
You must be higher than Willie Nelson, Rev. Jim Ignatowski, and Cheech & Chong combined to think some front office will give that much to move four spots. Otherwise, keep up the good work.
Matt: Oh boy. I was not expecting an "Iggy" reference this morning. That actually did make me chuckle. OK, Mitch, it's really not so "outrageous" when you look at some of the more recent trades teams have made to acquire top-five picks (which, in most cases, has been for quarterbacks). Do you remember what Philadelphia ended up giving up to acquire Carson Wentz in 2016? Billy Heyen of The Sporting News recently revisited the moves Philly made to land the North Dakota State product at No. 2 overall. Philly first traded with Miami from the No. 13 spot to No. 8 before making a second trade with the Browns to get to No. 2. When it was all said and done, this is what the Eagles gave up:
2016 No. 8 overall pick
2016 No. 13 overall pick
2016 third-round pick
2016 fourth-round pick
2017 first-round pick
2018 second-round pick
CB Byron Maxwell
LB Kiko Alonso
That same year, the Rams traded up from the No. 15 spot to the No. 1 overall pick. What they ultimately send to Tennessee to move up?
2016 first-round pick
Two 2016 second-round picks
2016 third-round pick
2017 first-round pick
2017 third-round pick
In case you're wondering, the Titans gave up No. 1 overall pick in 2016, a fourth-round pick (2016) and a sixth-round pick (2016). So … you still think it's outrageous, Mitch? Even "Iggy" knows that's realistic, especially when teams get desperate for a quarterback. C'mon, man.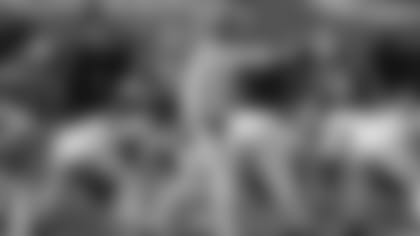 Gerald from Atlanta, GA
I think we should take the best player at #4 because I'm hopeful we will not be here again anytime soon. The best player at #4 will probably be a QB. Then move up if needed to get Najee Harris too. Matt Ryan is a professional, a great teacher, and has a lot of tread left … but he may get hurt, becoming unavailable in this season of uncertainty. So, we might as well get the future now at #4. Also, having a real QB behind Ryan may make him more motivated, like Aaron Rodgers appeared to be in 2020. Matt Schaub retired so we have no backup and it's mandatory to have a backup at every position in this season of uncertainty. So, get a QB at #4 and Najee too. What do you think?
Matt: Well, I agree with some of what you wrote, but certainly not all of it. And I'm not sure if trading back into the first round makes any sense at all (I'll get to that in a minute). The Falcons could very well draft a quarterback at No. 4. Maybe they'll decide to take advantage of having a top-five pick and select a quarterback, thus signaling the eventual end of the Ryan Era in Atlanta. You're right about Ryan – he is a professional, but he doesn't need a high draft pick behind him to be motivated or play at a high level. He does that now, and that's why he's been so productive. Ryan isn't going anywhere in 2021, and I believe he'll have another Ryan-like season production-wise. The Falcons need to address many other parts of this roster, Gerald. Quarterback is not a problem area. They need to protect the quarterback better. They need to run the ball better. Both of those issues point to the offensive line, to be candid. Ryan has been sacked 42, 48 and 41 times over the last three seasons. The defense (see pass rush) needs to improve, too. There are going to be a number of players who will likely leave in free agency, and those vacancies will need to be filled as well. The Falcons will need to hit on every one of their draft picks, and that's why I don't see them trading back into the first round for a running back. There will be plenty of solid backs available on Day 2 and maybe even Day 3. If anything, I could see the Falcons trading back at some point to acquire more picks. As far as the backup quarterback goes, I think the Falcons will bring in another veteran to compete with Kurt Benkert.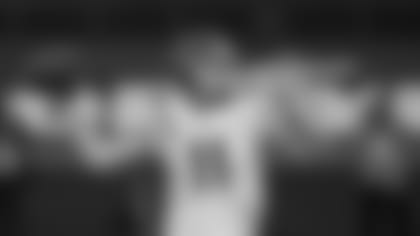 Roland from Attalla, AL
I have heard and seen draft pick quarterbacks taken by various teams supposedly this year in the first round, but I keep wondering to myself about Kyle Trask? What is it about him that people and the experts don't like? From what I have seen he is as good as some of the other first round QBs. Seems to me he would be a lot like Matt Ryan when he was coming out of college. Big arm, smart player. Not selfish, a team plyer. Not overly mobile, but I think he can still play pitch and catch pretty good. Plus, he faced a lot of tough competition playing the likes of Georgia and Alabama. What is the knock on him? Do you think he might fall to the second round for the Falcons which allows them to draft another important need position in the first round?
Matt: Kyle Trask is a very good quarterback, and he had an excellent career at Florida. Trask was a Heisman Trophy finalist for a reason, Roland. Just because he's not a popular or first-round pick in a lot of the mock drafts that are out there doesn't mean he's not a good quarterback or will not have a solid NFL career. Remember, mock drafts are basically educated guesses (some more than others). Tony Romo went undrafted. Dak Prescott was chosen in the fourth round. Tom Brady was a sixth-round pick. You get the idea. Teams identify flaws in prospect's games and sometimes those things stick with a guy come draft day. Trask has his strengths and weaknesses, and many draft experts and analysts list him behind Trevor Lawrence, Zach Wilson, Justin Fields, Trey Lance and Mac Jones right now. All it takes is for one team to fall in love with a prospect. Remember when the Giants drafted Daniel Jones out of Duke? There were a lot of people who questioned and criticized the pick. And the jury is still out on him, I suppose. But when you're drafting high and taking a quarterback, you're usually not a very good team to begin with and have a number of issues to fix on your roster. If I had to guess, I think Trask will be a Day 2 pick and go in the second or third round.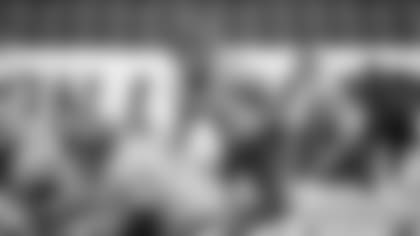 Jerry from Hinesville, GA
Beekometer! Great mock draft you posted. I think trading down but remaining in the top 10 is a great idea. It also gives us leverage to trade up in the second round if someone we really like falls out of the first round. Not to mention Micah Parsons is a very good player. Who do you see as a steal or sleeper in this draft?
Matt: As weird as this may sound, the one guy who intrigues me the most but also makes me pause some is Trey Lance. He has shown flashes of brilliance, but the sample size isn't very large at all. He makes eye-popping throws and runs, but then you question the level of competition. He checks the boxes on one hand, but then you wonder how he'll perform at the next level and after not playing for so long. He definitely fits the mold of the quarterback of the future though, right? Any more teams aren't just looking for shooters, they want scorers at the quarterback position (and no, I didn't come up with that basketball analogy, but I love it). That's my answer. It's probably not what you were hoping for, but that's the one guy who intrigues me the most. And while many are projecting him to be a first-rounder, I still need to see it.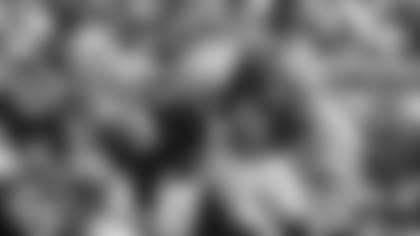 Charlie from Boulder, CO
Beek, love this mock 4.0. With all the off-field concerns coming out about Micah Parsons and him seemingly dropping out of the top 5 of the first round, I think it's wise to trade back to #8 with Carolina and pick up an extra second-round pick, so that we can draft either the best available running back in the second round or best available playmaking safety to go along with adding the best available pass rusher/gap penetrating DT to give Dean Pees all the necessary players to help improve our defense. So, don't you think we should focus on improving our defense in this year's NFL Draft?
Matt: Glad you liked the mock draft 4.0, Charlie. Mock draft 5.0 drops tomorrow – and I play out yet another intriguing scenario for the Falcons. It's one that makes sense in a lot of ways, too. I do think Micah Parsons could drop some, but I think a lot of it will depend on his interviews and how he presents himself to teams. Former Penn State great LaVar Arrington recently defended Parsons and any character questions. Are there immaturity concerns? They'll find out soon enough. Nobody wants to deal with those kinds of distractions, whether it's a first-round pick or an undrafted free agent. If you stay at No. 4, you'd better be drafting a future All-Pro, regardless of his position. As for your other points, the Falcons will need to address the pass rush and the back end of that defensive secondary during the offseason. Between free agency, the salary cap and the offseason coaching changes, I expect the defense to look a lot different in 2021. I also think the Falcons will need to address the running back position and think there will be some excellent backs available on Day 2 of the draft. No need to trade up and lose future picks, in my opinion. MAILBAG
Do you have a question about the Falcons that you want answered? Ask a question here and it could be posted on AtlantaFalcons.com.
Go ahead, ask the Beek
Do you have a question about the Atlanta Falcons (or anything football-related) you'd like to ask Matt Tabeek? If so, hit the link. Please remember to include your home state (or country if you live outside the U.S.). Thanks for reading SFTB!