Draft season – a.k.a., the season of hope – is officially underway. And if we're being honest, it couldn't get here soon enough for Atlanta Falcons fans. Unfortunately, the Falcons have missed the playoffs for the last three seasons. Free agency and the NFL Draft, as a result, at least give fans some hope.
Add in a top-five pick with a new regime spearheaded by Terry Fontenot and Arthur Smith and, well, you can see why Falcons fans are perking up a bit more this time around. That said, fans have sent me lots of questions – so let's get to them now. Just remember that all opinions here are mine unless noted otherwise.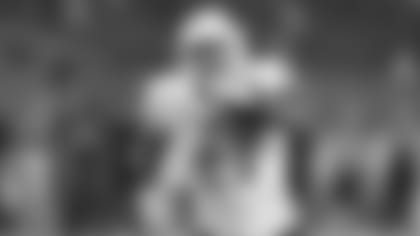 Bill from Killen, AL
Beek, if things work out for the Falcons as you have in this mock draft, is there anyone you would trade back into the first round for if the price were your two second round picks?
Matt: I always like to point out that, first, you need a willing trade partner and, second, the trade has to make sense. With those small details out of the way, there are a few guys on the defensive side of the ball who I like in the bottom half of my mock draft 6.0, Bill. I have Micah Parsons going at 15 to the Patriots, Jayson Oweh at 21 to the Colts, Gregory Rousseau at 22 to the Titans and Zaven Collins at 26 to the Browns. I'd love to see anyone one of them – along with Patrick Surtain II – as part of a first-round haul for the Falcons. Do I see it happening? Not really. While the Falcons need more talent on the roster, they also need all the picks they can get their hands on right now.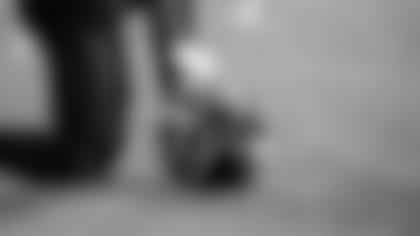 Quamari from Atlanta, GA
Can I be an Atlanta Falcon?
Matt: Yes! Anyone can be. You just have to be really good at football. So good that you catch the attention of Falcons general manager Terry Fontenot and coach Arthur Smith. It also goes a long way if you are "smart, competitive and tough" and don't carry a high price tag. Things are kind of tight these days. Good luck.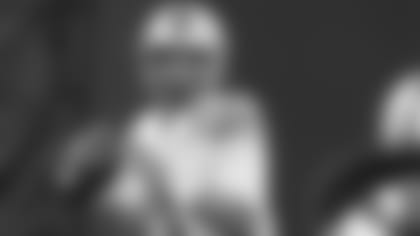 Ronel from Decatur, GA
Hey Matt, I would like to know your thoughts on the quarterback situation. I feel the Matt Ryan window has passed as of 2018 and at this point with the coach we have should we draft Zach Wilson or Justin Fields this year.
Matt: The Falcons could very well end up drafting a quarterback at No. 4, Ronel. We just don't know what they're going to do there yet – no one outside of the organization does – and that's how they want it. What we do know is that Matt Ryan is the Falcons quarterback and, at the moment, he is the ONLY quarterback on the roster. Ryan might be 36 when the season starts, but he's very good, he's durable (despite being sacked 131 times over the last three seasons) and he's still very productive. The Falcons have much bigger issues on the roster than quarterback. But you asked about quarterback – so we'll stay on that subject. I think the first thing you should do is go read what I wrote Monday in Beek's Bits on the salary cap. I provided a very basic summary of how it works and why Matt Ryan's contract is a focal point when it comes to the Falcons. Once you read it, you'll understand the implications of Ryan's deal and why he's not going anywhere anytime soon. That said, the Falcons could still in a number of directions when it comes to the QB position. I like Justin Fields, Trey Lance and Zach Wilson, too. I also think Matt Ryan is the best quarterback in franchise history and can get the job done. It'll be interesting to see what Terry Fontenot and Arthur Smith decide to do and how this plays out. The Falcons have a lot to address on this roster, but they also know that the No. 4 pick doesn't come along very often if you're playing competitive football and winning games on Sundays.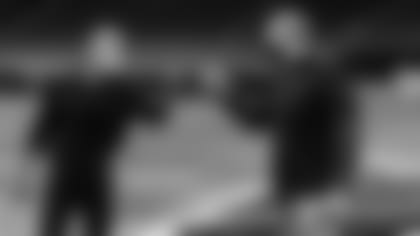 Armando from Jamestown, NY
Hello Beek! Hope all is well with you and yours. I have two questions. First, what was the culture in the Dimitroff and Quinn era vs. what Fontenot and Smith want it to be now? My second question is, exactly what is meant by the word "culture" when used in sports? Lol
Matt: Interesting question. As you all know, Dan Quinn always talked about a brotherhood in the locker room, and that's not really uncommon in sports – at any level. If you've ever played sports and been in those locker room and game settings, you probably know what I mean. It's about having each other's backs, players taking the lead and holding one another accountable. Quinn was big on that and his three pillars were "ball, brotherhood and battle." If you don't have strong leaders and players don't hold one another accountable, then the brotherhood is out the window. I think the players believed in Quinn and fought for him. His teams always seemed to finish the regular season strong, too. Unfortunately, there were just too many slow starts, close losses and, as a result, too many holes to dig themselves out of by season's end. I hope that at least give you a better understanding of the brotherhood under Quinn. When teams win, the brotherhood looks even better. When teams lose, teams tend to fall apart and some of the ugliness – or internal strife, frustration – is exposed. That's where you have to Quinn credit; his teams stood together and played hard, even through the losses. As far as what things will be like under Terry Fontenot and Arthur Smith … well, we don't know yet. One thing that has stood out so far is something Fontenot has said a few times now. While Quinn, his staff and the scouts always talked about CT – competitiveness and toughness – Fontenot often talks about building a team that's "smart, competitive and tough." Smith has mentioned the word "accountable" a lot – with coaches and players – and being "adaptive." Those seem to be the ingredients, but we haven't seen the sausage being made yet, if you will. Time will tell. But the culture in sports is the same as the culture at where you work. What kind of employees work there, the standards, the values, the expectations – and it often stems from leadership and trickles down.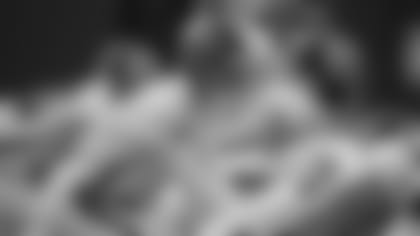 Chuck from Villa Rica, GA
What are the chances of Matt Ryan becoming a 49er?
Matt: I don't think Matt Ryan is going anywhere, Chuck. As far as his actual chances go ... Not great, Bob.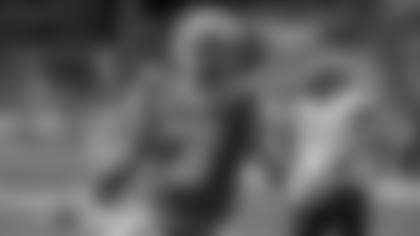 Tony from Columbia, SC
Hey Beek, with ATL waiving Kurt Benkert and Matt Schaub retiring, does this mean they will be targeting a QB2 (future QB1) with the fourth pick or do you think they pick up a QB2 in free agency and hope he pans out to be their future QB1 when Matt Ryan's days in ATL are finally done? I would think the QB position now is just as thin and needs addressing just as much if not more than CB, S, or edge, wouldn't you? I surely hope Smith and Fontenot are thinking POST-Matt Ryan in this draft ... if not, shame on them!
Matt: Let me say right off the bat that both Terry Fontenot and Arthur Smith likely presented a short-term and long-term plan for sustained success when they were interviewing. Those were words we heard from team president Rich McKay and Falcons owner Arthur Blank throughout the process of bringing them on board. Right now, the Falcons have one quarterback on the roster – and that's Matt Ryan. We also know that Fontenot has said that he believes that "you always bring in quarterbacks … You need to bring in quarterbacks, whether it's in the draft, whether it's in free agency, or signing guys off the street. It's so important, bring in quarterbacks a lot, build strengths." The Falcons will be bringing in additional quarterbacks. Who, when and from where? We have no idea at the moment. Ryan is the starter, as he should be. Ryan is not the problem with this team. Yes, he will be 36 and won't play forever. And, yes, the Falcons don't plan on having the No. 4 pick again anytime soon. Keep in mind that Ryan is extremely durable and has hardly missed any games throughout his career – something like three games in 13 seasons. Whoever the Falcons bring in will compete for that No. 2 position. Even if they were to draft a quarterback, I see him as the No. 2 behind Ryan. The Falcons must address that defense and get better in the trenches – on both sides of the ball. Those are more pressing issues, at least in the short term.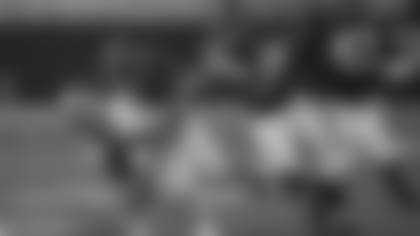 Rick from Dudley, GA
Hi Beek! I keep seeing mock drafts with us picking Patrick Surtain II at No. 4 and multiple mock drafts that we trade down and still pick him. His 40 time is 4.5 - 4.6. That's a big red flag for me. He is not an impact player at the NFL level, maybe average. Though we need corners in our pass happy league, he is not the answer. Our offense sucked last year so our first pick should be offensive and the second pick should be defensive. Best player on the board each time but in that order. We also must draft another quarterback because we only have one on the roster at this time. I think we can find Ricardo Allen's replacement in free agency for a lot less that we were paying him and get equal play quality. What do you think sir?
Matt: Here's what I think. Emmitt Smith had a slow 40 times coming out of Florida, but you know what? When you watched him play, he always had lots of long runs. And when he got into the NFL, he continued to have lots of long runs – so many that he is the NFL's all-time leading rusher. There's more to playing football than just having straightaway speed. There have been plenty of "burners" who have been average football players. When you watch Patrick Surtain II play, he's a very good cornerback. That's what I think. I also know that the Falcons only have six draft picks (plus they'll probably get a couple of compensatory picks). That's not a whole lot. They also have very little salary cap space at the moment.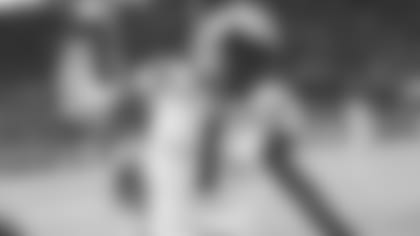 Kevin from Tuscaloosa, AL
Actually, Smith had better numbers than Chase. More reception, yards and touchdowns in two fewer games. He should go to Miami and be reunited with his former QB. Just my opinion. But the States are Facts.
Matt: In my latest mock draft – and you can go through all 32 picks right here – I wrote that Ja'Marr Chase "put up better numbers than Justin Jefferson, CeeDee Lamb and DeVonta Smith in 2019." And I'm guessing that is what you are disputing, Kevin? Here are the numbers, and I don't play favorites here:
Ja'Marr Chase: 84 catches for 1,780 yards (21.2 avg.) and 20 touchdowns
DeVonta Smith: 68 catches for 1,256 yards (18.5 avg.) and 14 touchdowns
Chase opted not to play during the 2020 season. Thanks for writing in, and those stats are the facts. MAILBAG
Do you have a question about the Falcons that you want answered? Ask a question here and it could be posted on AtlantaFalcons.com.
Go ahead, ask the Beek
Do you have a question about the Atlanta Falcons (or anything football-related) you'd like to ask Matt Tabeek? If so, hit the link. Please remember to include your home state (or country if you live outside the U.S.). Thanks for reading SFTB!