Terry Fontenot has been consistent in his messaging since being named the Falcons general manager in mid-January.
During his introductory press conference, one point Fontenot made that raised some eyebrows and excited some fans was when he said, "It's never a bad thing to add to a strength." And Fontenot hasn't backtracked at all from that comment in the last month or so. If anything, he's hammered that point home during various interviews.
Of course, when one thinks of positions of strengths on the Falcons roster, quarterback and receiver immediately come to mind. More specifically, Matt Ryan and Julio Jones – the two best players at their respective positions in franchise history.
Not surprisingly, Ryan and Jones are two of the highest-paid players on this team and in the league. And, for what it's worth, Ryan will be 36 years old when the 2021 season kicks off. Jones just turned 32.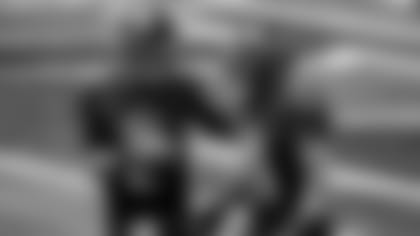 So, naturally, when a new general manager comes into town and says that he believes in adding strength to a strength and echoes Falcons owner Arthur Blank when he says that no player is off limits moving forward, it's going to catch people's attention.
The Falcons currently own the No. 4 overall pick in April's NFL Draft. Needless to say, Falcons fans are excited about the idea of having a top-five pick, and for good reason. When teams are picking that high in the order, they have a chance to snag an elite player – a true difference-maker.
As exciting as it is to have a high draft pick, teams are usually there for a reason – because they're not very good. To be clear, Fontenot doesn't want the Falcons to be picking that high again anytime soon – but he also knows that Atlanta is in position to possibly grab a franchise quarterback.
"Usually you know what to expect, but I think this year there are going to be a lot of things that happen that no one expects." Terry Fontenot on 'The Adam Schefter Podcast'
So, will the Falcons consider drafting a quarterback at No. 4?
"You always bring in quarterbacks," Fontenot said during the "Huddle & Flow" podcast with NFL Network's Jim Trotter and Steve Wyche.
"You need to bring in quarterbacks, whether it's in the draft, whether it's in free agency, or signing guys off the street. It's so important, bring in quarterbacks a lot, build strengths. … But both (Ryan and Julio Jones) are really good and I'm excited to be here with those players."
As I noted in Monday's edition of Beek's Bits, there's a lot of attention surrounding Ryan's contract right now – and for good reason. Fontenot and this new Falcons regime, which includes new head coach Arthur Smith, will have a lot of tough decisions to make in the coming weeks and months. And it involves not just a short-term plan, but a long-term vision for sustained success – and that obviously includes the quarterback position.
"I don't think you'd ever be in a situation where you'd say anybody is untouchable," Fontenot said.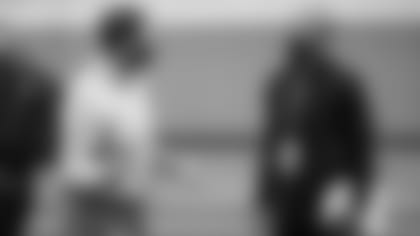 The Falcons have a total of six draft picks – the No. 4 (first round), 35th (second), 68th (third), 99th (fourth), 132nd (fifth), and the 163rd (sixth). They'll have compensatory picks and those are typically awarded in early-to-mid March.
In case you missed it, general manager Fontenot and Smith were among a contingent people from the Falcons who were in attendance to see quarterback Trevor Lawrence put on a 52-throw passing exhibition at Clemson on Friday. We had a story (and pictures) of Fontenot talking with Clemson coach Dabo Swinney.
"Usually you know what to expect, but I think this year there are going to be a lot of things that happen that no one expects," Fontenot told Adam Schefter on "The Adam Schefter Podcast."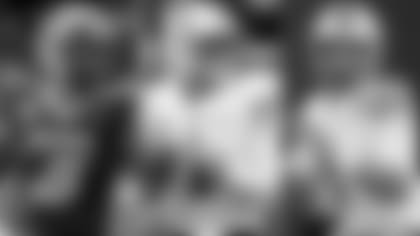 Most draft experts and NFL writers are projecting that as many as five quarterbacks could be selected in the top 12 picks. Those prospects include Lawrence, Zach Wilson of BYU, Justin Fields of Ohio State, Trey Lance of North Dakota State and Mac Jones of Alabama.