Another key piece in the Atlanta Falcons' new regime is in place. The team announced Tuesday morning that Terry Fontenot has been hired to be its next general manager.
Fontenot comes to Atlanta from the New Orleans Saints, where he has spent the last 18 years of his career. Fontenot just completed his first season as the Saints' vice president/assistant general manager for pro personnel. Fontenot is also the Falcons' first Black general manager.
"When we started this process we were focused on finding someone that not only has a track record of identifying key building blocks that result in successful teams, but also someone who focuses on cohesive relationships within the building. We feel very strongly that we've found that individual in Terry Fontenot," said Arthur Blank, the Falcons owner and chairman.
"In his past positions, he has shown the ability to make strong decisions and judgments that result in championship-caliber teams, while also understanding a variety of viewpoints and respecting a collaborative process throughout. Landing a leader of Terry's stature, I believe our organization, players, fans and community will have confidence in our approach throughout this process as I am certain Terry will represent them and the expectations they have to a high level.
"I'd like to thank Rich McKay and so many across our organization that played a vital role in the comprehensive and well-coordinated process that resulted in Terry joining our family."
Fontenot had been identified by multiple media outlets as the favorite or at least one of 'two or three finalists' to land the Falcons' vacant general manager position but according to league rules, he could not sign with any new team until the Saints' season was officially over, either by losing in the playoffs or winning the Super Bowl.
The Saints lost to the Tampa Bay Buccaneers, 30-20, in the divisional round of the NFC playoffs on Sunday night.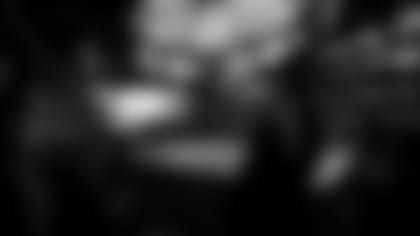 2021 Atlanta Falcons Tickets
Click below to learn more about 2021 Season Tickets and find your seat today!
"He obviously noticed me working on the (Saints marketing) caravan, he noticed me working around the building, because if I wasn't doing my very best in that role as an intern and in those roles, I wouldn't have gotten that next opportunity," Fontenot said in an interview with The Times-Picayune last August.
Since then, Fontenot has worked his way up through the organization. Although he's spent much of his career on the pro scouting side, serving as a pro scouting intern, player personnel assistant and pro scout before his promotion to director of pro scouting, Fontenot has seen his role expand in scope since 2015.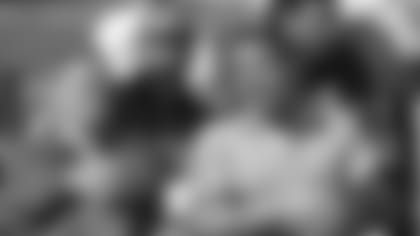 After Ryan Pace was hired as the general manager of the Chicago Bears, Fontenot began working closely with college scouting director, and former Dolphins GM, Jeff Ireland, Loomis and head coach Sean Payton to develop a versatile group that could identify players that fit the team's mold, whether they were on NFL rosters, practice squads, free agents, college players or otherwise.
Fontenot was then made Loomis's right-hand man in 2020 when his role expanded to become vice president/assistant general manager of pro personnel.
"Over the last 18 years I have been honored and blessed with the opportunity to learn and grow within a great organization," Fontenot said. "I don't have the words to express my thanks and gratitude to the late Mr. Benson, Mrs. Benson, Mickey Loomis, Dennis Lauscha, Coach Payton and the entire Saints family. Without their mentorship and guidance, I would not be in the position I am today, and we are thankful for everything they have provided our family for nearly two decades. 
"Because of their leadership and the opportunities they provided me, I have been selective on what direction my career would take, with a focus on organizations that aligned with my principals and goals. With the Atlanta Falcons, I have found the perfect opportunity for my family's next steps. I feel honored and thankful that Arthur Blank and Rich McKay have given me this privilege and I look forward to working alongside the two of them, Arthur Smith and our entire organization as we strive together to reach our competitive goals and give our fans the performances they deserve. My family and I are thrilled to make our new home in Atlanta and look forward to meeting our fellow Falcon fans."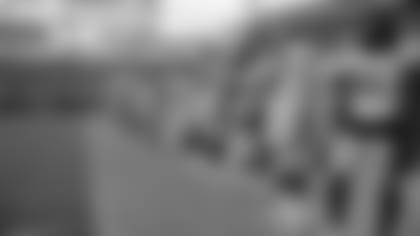 Success with the Saints
The Saints have experienced a good deal of success over the last 15 seasons, winning Super Bowl XLIV in 2009 and claiming seven NFC South titles in that time span. The Saints have assembled a formidable defense to go along with quarterback Drew Brees, a future Hall of Famer, and a bevy of offensive weapons.
Brees and several players, in fact, have also flourished in recent years.
Drew Brees: 2008, 2011 AP Offensive Player of the Year; 2009 Super Bowl MVP
Cameron Jordan: 2017 First Team All-Pro, NFL All-Decade Team (2010s)
Alvin Kamara: 2017 AP Offensive Rookie of the Year
Marshon Lattimore: 2017 AP Defensive Rookie of the Year
Michael Thomas: 2019 AP Offensive Player of the Year
Free agents who have signed with the Saints since 2015 who have earned Pro Bowl honors include tight end Jared Cook, linebacker Demario Davis, kicker Wil Lutz and guard Larry Warford, along with center Max Unger, who the Saints acquired in a trade with Seattle.
It's worth noting that the NFL recently approved a plan to reward teams with draft picks for developing minority coaches and general managers. Under the plan, teams who end up losing minority staff members to head coaching jobs or other high-level positions like general manager, will receive draft picks as compensation.
The idea, according to Jarrett Bell of USA TODAY, is to "bolster minority hiring for high-level jobs against the backdrop of a lagging record of diversity by its teams." Bell summarized the resolution as follows:
A team that loses a minority assistant coach who becomes a head coach or loses a personnel executive who becomes a general manager will receive third-round compensatory picks in each of the next two drafts.
A team that loses two minority staffers to head coach and general manager positions would receive three third-round picks.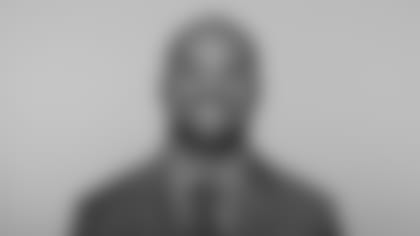 In 2012, Fontenot attended the Stanford Business School's Executive Education NFL-Stanford Program for Managers, an education program and honor known across the league as training ground for promising executives.
A native of Lake Charles, La., he was an all-state defensive back at Lagrange High School. A four-year letterman at safety for Tulane (1999-2002), Fontenot served as a team captain in 2001 and was a member of the 2002 team that won the Hawaii Bowl. He graduated with a bachelor's degree in business and organizational information technology.