The Atlanta Falcons interviewed Terry Fontenot, the New Orleans Saints' vice president/assistant general manager of pro personnel, for its general manager vacancy on Wednesday. The interviewed was conducted remotely.
Fontenot is in his 18th season with the Saints organization and and first as vice president/assistant general manager of pro personnel. Fontenot got his foot in the NFL door as a marketing intern with the Saints. It was in that role when general manager Mickey Loomis noticed Fontenot and asked him to join the team's scouting staff as an intern.
Since then, Fontenot has worked his way up through the organization, spending time as a pro scouting assistant and an assistant in player personnel. Fontenot was promoted to pro scout, a role he held for seven seasons before being promoted again to director of pro scouting, which he held for the same amount of time. Fontenot was then made Loomis's right-hand man in 2020 when his role expanded to become vice president/assistant general manager of pro personnel.
So far the Falcons have interviewed the following candidates for general manager:
Dec. 18: Anthony Robinson, Atlanta Falcons director of college scouting
Dec. 18: Rick Smith, former Houston Texans executive vice president of football operations
Jan. 5: Brad Holmes, Los Angeles Rams director of college scouting
Jan. 5: Morocco Brown, Indianapolis Colts director of college scouting
On Monday, in-person interviews began for head coach and general manager positions with candidates who are not current NFL club employees or whose club is not participating in the postseason. Virtual interviews for all head coach positions may begin with coaches whose clubs have a bye in the first week of the playoffs and may continue through the conclusion of wild-card games on Jan. 10.
Virtual interviews for high-level club employees and secondary football executive positions may begin. Once a candidate's employer club is eliminated from the playoffs, in-person interviews may begin.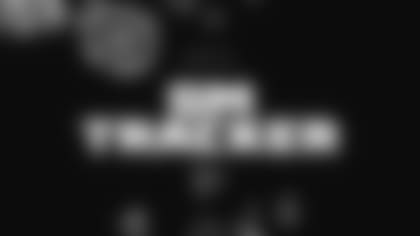 Get the latest updates!
Click below for a collection of names being reported as candidates for the Atlanta Falcons' open general manager position