Atlanta Falcons Season Ticket Members
Important Upcoming Events
February 1 or 15: Automated Season Ticket Payments Begin
February 28: PSL Payment Due – not automatically charged
March: PSL Upgrade Program
April: Draft Party
June: Ticket Sell Back Window Begins
July: Parking
August: Pre-Season Kicks off, Member Gear Arrives
September: Season Begins
*For a more detailed breakdown of important information, be sure to click on the Members & PSL FAQs above!
Season Ticket Member Emails
One of the main ways we communicate information to our PSL Owners is through email. To ensure you are receiving our communication, please add the below email addressses to your approved senders list to prevent them from going to spam.
Please Note: Work firewalls sometimes prevent emails from coming through.
Season Ticket Member Help Desk
Your service team is here to assist you when you need it. If you have questions regarding your account, follow the steps below:
1. Check our FAQ Page. Many of your questions can be answered quickly here.
2. Call or email your Service Representative.
3. Email fans@falcons.nfl.com.
4. Call our general service line at 470 - 341 - 4500.
Thank you for your continued support as an Atlanta Falcons Season Ticket Member at Mercedes-Benz Stadium! Rise Up!
Follow Falcons Ticket Office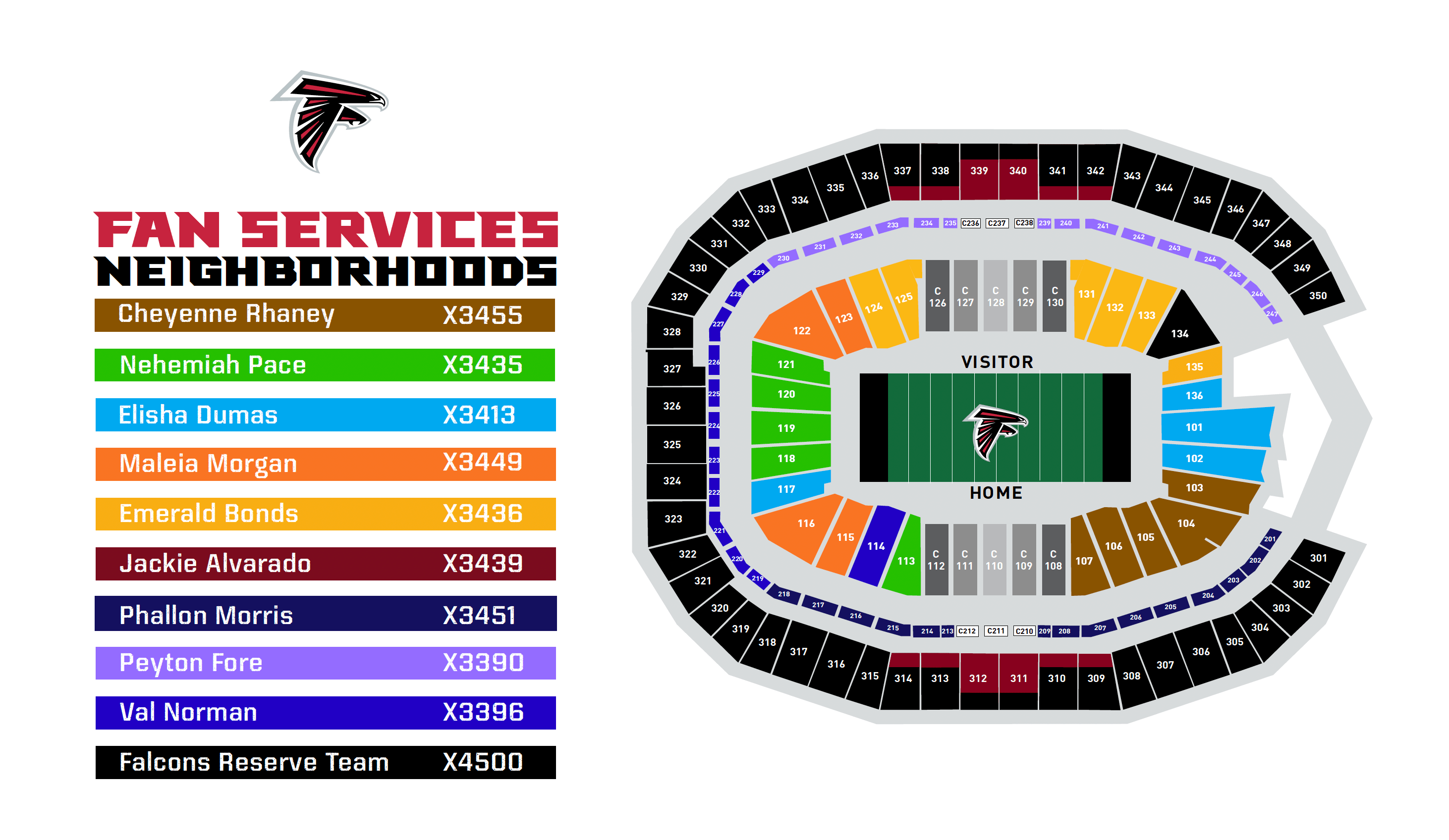 Find Your Service Representative Based on Section Above!