The Atlanta Falcons are conducting a thorough search to find their next general manager.
Team president and CEO Rich McKay is primarily overseeing the search and will consult trusted advisors before he and Falcons owner Arthur Blank reach a decision. It's unclear exactly how long this process will take, but there are already some candidates who have been linked to the Falcons.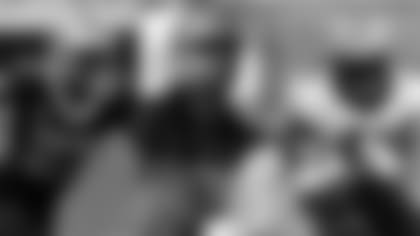 Terry Fontenot
Current title: Saints VP/Assistant General Manager – Pro Personnel
Fontenot got his foot in the NFL door as a marketing intern with the New Orleans Saints. It was in that role when general manager Mickey Loomis noticed Fontenot and asked him to join the team's scouting staff as an intern. For the next 18 seasons, Fontenot worked his way up through the organization, spending time as a pro scouting assistant and an assistant in player personnel. Eventually, Fontenot was promoted to pro scout, a role he held for seven seasons before being promoted again to director of pro scouting, which he held for the same amount of time. Fontenot was then made Loomis's right-hand man in 2020 when his role expanded to become VP/Assistant General Manager – Pro Personnel.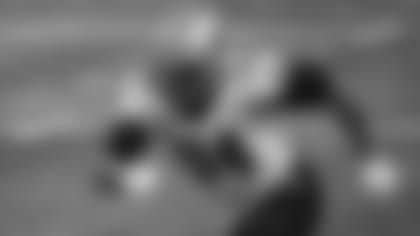 Notable players acquired during time with team
DE Cameron Jordan – via draft
RB Mark Ingram – via draft
CB Keenan Lewis – via free agency
TE Benjamin Watson – via free agency
OT Terron Armstead – via draft
WR Brandin Cooks – via draft
C Max Unger – via trade
OT Andrus Peat – via draft
WR Michael Thomas – via draft
S Vonn Bell – via draft
G Larry Warford – via free agency
WR Ted Ginn Jr. – via free agency
RB Adrian Peterson – via free agency
LB A.J. Klein – via free agency
LB Manti Te'o – via free agency
CB Marshon Lattimore – via draft
OT Ryan Ramczyk – via draft
FS Marcus Williams – via draft
RB Alvin Kamara – via draft
DE Trey Hendrickson – via draft
DE Marcus Davenport – via draft
WR Tre'Quan Smith – via draft
OL Nick Easton – via free agency
RB Latavius Murray – via free agency
TE Jared Cook – via free agency
C Erik McCoy – via draft
S Chauncey Gardner-Johnson – via draft
QB Teddy Bridgewater – via trade
CB Eli Apple – via trade
S Malcolm Jenkins – via free agency
WR Emmanuel Sanders – via free agency
QB Jameis Winston – via free agency
Overall team success while in prominent role
New Orleans Saints (2006-20)
Record: 138-86 (.616)
Best season: 2009 (13-3 record, won NFC South, won Super Bowl)
Pro Bowlers: 63
Drew Brees: 2008, 2011 AP Offensive Player of the Year; 2009 Super Bowl MVP
Michael Thomas: 2019 AP Offensive Player of the Year
Marshon Lattimore: 2017 AP Defensive Rookie of the Year
Alvin Kamara: 2017 AP Offensive Rookie of the Year
Other notable information
While Mickey Loomis deserves the bulk of the credit for helping turn around one of the NFL's long-suffering franchises, it's clear for his rise in the organization that Terry Fontenot is thought highly of for his role in helping do that. The Saints have been able to field talented rosters for much of the past 15 years, winning one Super Bowl and claiming six NFC South titles. They are on their way towards winning their fourth-straight division title, all of which have come while Fontenot was in a key role in the organization. New Orleans has constantly been in tough cap situations, but they've managed to sustain success on the field.
"You watch Mickey Loomis -- who I think is the best in the league -- and coach Payton -- I think he's the best in the league -- and the way they do things in an organization like this and you'll learn a lot. I think that's why people get opportunities from here. We understand that, and it's good. But at the end of the day, you've got to win football games if anybody's going to get an opportunity. So right now that's what we're looking forward to -- bringing in the right players so we can win games and win championships." – Terry Fontenot to Evan Woodbery of The Times-Picayune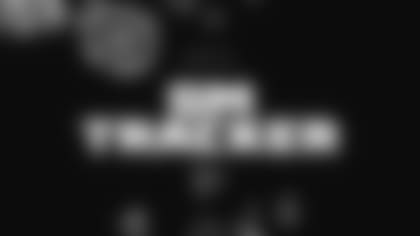 Get the latest updates!
Click below for a collection of names being reported as candidates for the Atlanta Falcons' open general manager position