Representatives from 17 different NFL teams were reportedly on hand to see Clemson quarterback Trevor Lawrence throw during his pro day on Friday.
As noted in my latest mock draft, Lawrence to the Jacksonville Jaguars with the No. 1 pick in the 2021 NFL Draft appears to be a forgone conclusion. The Jaguars need a quarterback and the former Clemson star is considered to be one of the best prospects to come out at that position in the last four or five years.
Still, anything can happen leading up and during the draft. There have been some wild and unpredictable trades over the years. And, who knows, maybe the Jaguars will zig when everyone seems to be counting on them to zag.
And that's exactly why teams need to do their homework and prepare for just about any scenario. Joining the Jaguars in attendance were Falcons general manager Terry Fontenot and head coach Arthur Smith plus representatives from the Patriots, Steelers, 49ers, Broncos, Chargers, Dolphins, Eagles, Giants, Lions, Raiders, Saints, Texans, Titans, Jets and Panthers, according to NFL Network's Ian Rapoport.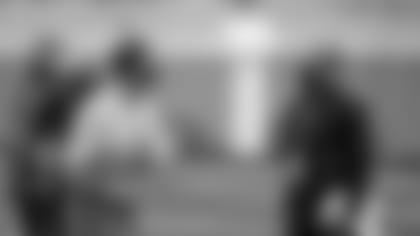 Fontenot, in fact, was seen having a conversation with Clemson coach Dabo Swinney during the session.
The Falcons currently hold the No. 4 overall pick – a coveted position because it's much easier to trade up, trade down or stay put and still come away with a top prospect. At the moment the Falcons have six draft picks – the No. 4 (first round), 35th (second), 68th (third), 99th (fourth), 132nd (fifth), and the 163rd (sixth). They'll have compensatory picks, too.
According to a number of reports, Lawrence held the throwing session early so that he can have labrum surgery on his non-throwing shoulder. Doing it now would allow him to have plenty of time to heal and be ready for the 2021 season.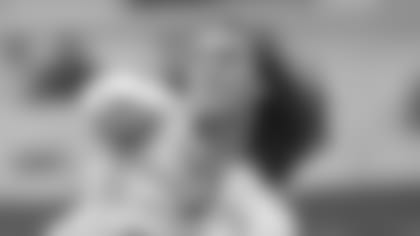 The first round of the 2021 draft is currently scheduled for Thursday, April 29, in Cleveland. The second and third rounds will take place on April 30 and the final four rounds will be on May 1.
Bird Noises: Beek, Matt Miller talk mock drafts and Falcons pick
Matt Miller, of the NFL Draft Scout, joins Matt Tabeek to talk about how Arthur Smith and Terry Fontenot might build the Falcons roster, free agency, the NFL Draft, mock drafts and whole lot more.