Editor's note: The Cleveland Browns' pick at No. 26 has been changed since cornerback Derion Kendrick has stated that he plans to return to Clemson for the 2021 season.
A lot can change in a week in the National Football League. And since I put out my last mock draft, there's been quite a bit of news. Most of it has been good, but not all of it.
A certain superstar from Gainesville, Ga., who now resides in Houston has let his not-so-happy feelings be known on social media. As a result, many in the media covering the NFL have been doing lots and lots of speculating.
That's what they're paid to do, after all.
Well, this mock draft not only reflects the most recent NFL news cycle but also contains a blockbuster trade involving that aforementioned superstar quarterback from the Peach State.
It has a trickle-down affect, even on the Falcons, who recently landed a new general manager (and head coach) who made some headlines when he said, "it's OK to add to a strength" on the roster. So, what do the Falcons have to do in order to avoid being a spectator during the playoffs for a fourth year in a row? They can start by drafting game-changers, difference-makers and the best players available in April.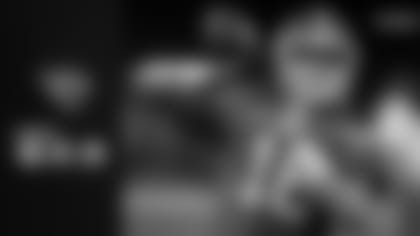 Jacksonville Jaguars: Urban Meyer is the new head coach in Jacksonville, and he said that he plans to look hard at all of the quarterback prospects in this class. And once he does, Trevor Lawrence will undoubtedly be the pick and the player they'll build around. Lawrence has all of the physical tools and intangibles teams look for in a prospect.
Current picks (round): 1 (1), 25 (1), 33 (2), 45 (2), 65 (3), 97 (4), 121 (4), 129 (5), 154 (5), 193 (7), 214 (7)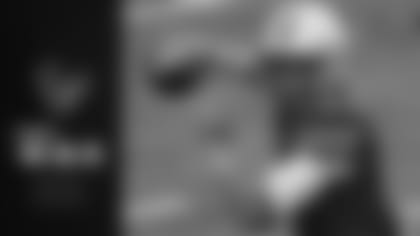 Houston Texans (via NYJ): Deshaun Watson reportedly isn't happy and wants out of Houston and the Texans don't have a first-round pick. The Jets have two first-round picks and need a quarterback to help turn their fortunes around. A trade involving Watson makes a lot of sense for both teams.
Current picks (round): 67 (3), 100 (4), 113 (4), 131 (5), 164 (6), 178 (6), 188 (6), 195 (7)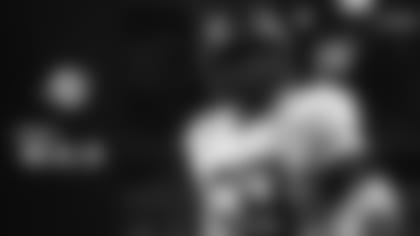 Miami Dolphins (via HOU): Have we really gone from "Tank for Tua" to "Time to trade Tua"? Some of the best quarterbacks of all time struggled in their first seasons. Miami isn't going to give up on him just like that. The Dolphins need to build around Tagovailoa and Penei Sewell is considered to be the best offensive line prospect in this class by many.
Current picks (round): 3 (1), 18 (1), 36 (2), 50 (2), 82 (3), 114 (4), 183 (6)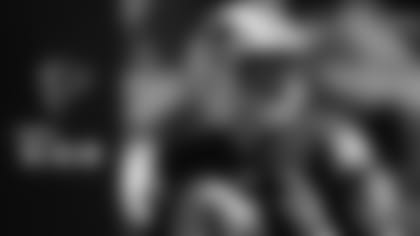 Atlanta Falcons: Arthur Smith and the Falcons know they can win with Matt Ryan. They also don't plan on picking in the top five of the NFL Draft again anytime soon. Now is the chance to secure their future at quarterback and have him sit behind Ryan and learn. They pounce on BYU's Zach Wilson, who looked like the best quarterback prospect in this class at times in 2020. The 6-foot-3, 210-pound Wilson is athletic, can make all of the throws and is extremely accurate. This past season he completed 247 of 336 passes (73.5 percent) for 3,692 yards and 33 touchdowns. He also tossed just three interceptions in 2020 – two were tipped balls and a third was a Hail Mary before the half. Wilson is smart, decisive, has a strong arm and can run. There's a lot to like, and many teams are moving him up their draft boards.
Current picks (round): 4 (1), 35 (2), 68 (3), 99 (44), 132 (5), 163 (6)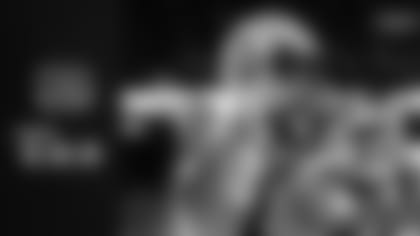 Cincinnati Bengals: How does Joe Burrow to Ja'Marr Chase sound to you? Ask LSU fans if you're not quite sure; they'll quickly remind you how that magical connection helped lead the Tigers to a national championship. The Bengals need some help at receiver and this reunion makes an awful lot of sense. One more reminder: Chase put up better numbers than Justin Jefferson, CeeDee Lamb, DeVonta Smith in 2019.
Current picks (round): 5 (1), 38 (2), 69 (3), 102 (4), 133 (5), 166 (6), 197 (7), 199 (7)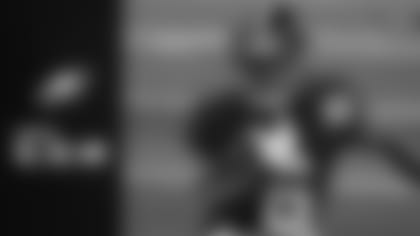 Philadelphia Eagles: The Eagles are going through a lot of changes this offseason, including one at head coach. Whoever ultimately gets the job, one thing will be crystal clear: Whether it's Carson Wentz or Jalen Hurts under center, this team desperately needs some weapons on the outside and to fortify that offensive line. DeVonta Smith, this year's Heisman Trophy winner, is too good to pass up right here.
Current picks (round): 6 (1), 37 (2), 70 (3), 134 (5), 140 (5), 165 (6), 198 (7)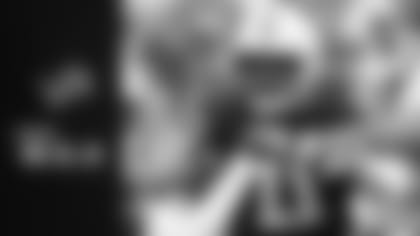 Detroit Lions: No defense in the NFL gave up more yards and more points per game than Detroit's did in 2020. That's not great, Bob. If Micah Parsons makes it to the No. 7 pick (which I doubt, and I could see the Falcons picking him at No. 4), the Lions will pounce on him. He's a game-changing defender who can rush the passer, stuff the run and is effective in pass coverage. In short, he's a playmaker and he'll make any defense better, even the Lions.
Current picks (round): 7 (1), 41 (2), 72 (3), 103 (4), 137 (5)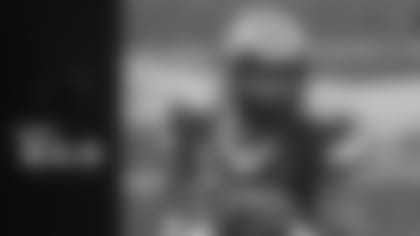 Carolina Panthers: Teddy Bridgewater doesn't appear to be the long-term answer at quarterback but, in the short term, he'd be a fantastic teacher and bridge to the future if the Panthers take a quarterback here (and I think they will if one of the top four are available). Because of his limited playing time in college, Trey Lance would benefit greatly sitting behind and learning from Bridgewater, too.
Current picks (round): 8 (1), 39 (2), 73 (3), 104 (4), 135 (5), 169 (6)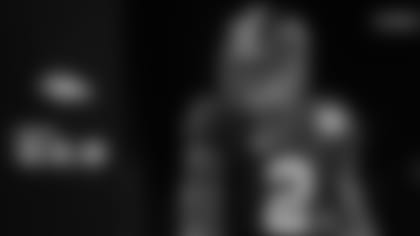 Denver Broncos: For the second mock draft in a row, this selection is an easy one. The Broncos need to improve in the secondary and Patrick Surtain II is considered to be one of the best cornerback prospects in this class.
Current picks (round): 9 (1), 40 (2), 71 (3), 105 (4), 136 (5), 167 (6), 201 (7), 203 (7), 218 (7)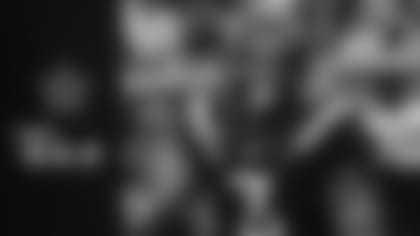 Dallas Cowboys: The Cowboys' run defense was atrocious in 2020 but they had their fair shares of struggles in the secondary as well. While they could certainly use help at safety, Caleb Farley is too good to pass up here. Farley has good size – 6-foot-2, 20-7 pounds – and some scouts believe his best football is still in front of him.
Current picks (round): 10 (1), 44 (2), 75 (3), 106 (4), 168 (6), 202 (7)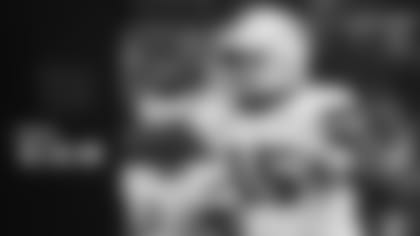 New York Giants: Yes, the Giants must get quarterback Daniel Jones some weapons on the outside to complement Saquon Barkley and the running game, but they also need to add an edge rusher to what looks like an up-and-coming defense. Gregory Rousseau, a raw but freakish talent, could be a very good one. Rousseau tallied 15.5 sacks as a redshirt freshman in 2019 in Coral Gables and could give the Cardinals some much-needed firepower coming off the edge.
Current picks (round): 11 (1), 42 (2), 76 (3), 107 (4), 172 (6), 177 (6)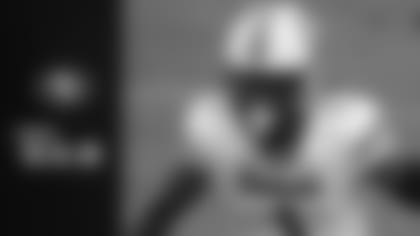 San Francisco 49ers: The 49ers could definitely go quarterback here (or try and trade up for one), but they are also heading into an offseason with no cornerbacks under contract. Jaycee Horn was one of the best corners in the SEC and typically lined up across from team's top receivers.
Current picks (round): 12 (1), 43 (2), 108 (4), 139 (5), 156 (5), 170 (6), 194 (7), 204 (7)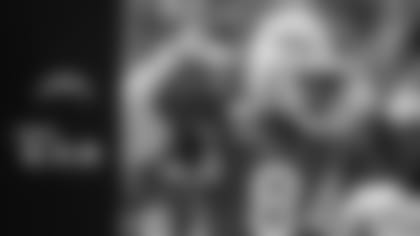 Los Angeles Chargers: The good news in LA is that Justin Herbert looks like the real deal and they've found their franchise quarterback. Now they need to surround him with more talent. Tight end and Kyle Pitts looks like he could be a game-changer with his size, speed and freakish receiving skills.
Current picks (round): 13 (1), 47 (2), 78 (3), 109 (4), 143 (5), 174 (6), 181 (6), 205 (7)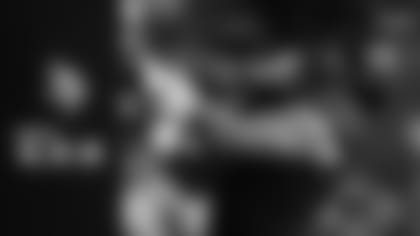 Minnesota Vikings: I think the Vikings might think about taking a quarterback here, but they must get better up front. Rashawn Slater can play both guard and tackle – and should upgrade the offensive line.
Current picks (round): 14 (1), 79 (3), 91 (3), 110 (4), 116 (4), 126 (4), 141 (5), 155 (5), 175 (6), 206 (7)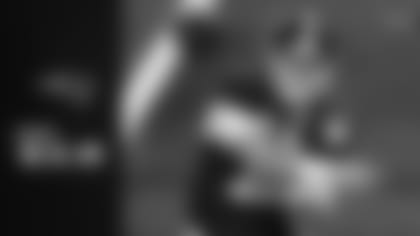 New England Patriots: Cam Newton doesn't appear to be the long-term solution in New England. They need a quarterback, and I really like Mac Jones here. If they pass on a signal caller here, they must get whoever lines up under center more weapons to work with.
Current picks (round): 15 (1), 46 (2), 111 (4), 142 (5), 171 (6), 173 (6), 207 (7)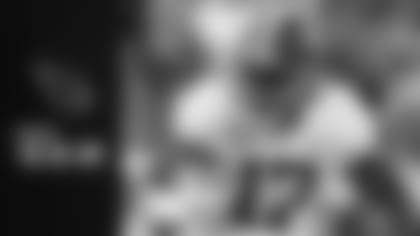 Arizona Cardinals: I think the Cardinals might be tempted to go defense here, but if Jaylen Waddle falls this far -- there's no way they'll pass on him and giving Kyler Murray another weapon on the outside who can stretch the field.
Current picks (round): 16 (1), 49 (2), 80 (3), 144 (5), 208 (7)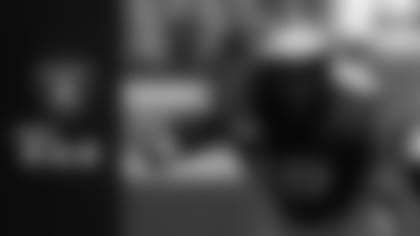 Las Vegas Raiders: The Raiders were exposed on defense in 2020 and must improve a unit that was third-worst in points allowed per game (29.9 per game). Adding Kwity Paye, one of the best edge rushers in this class, is the pick here.
Current picks (round): 17 (1), 48 (2), 81 (3), 112 (4), 146 (5), 179 (6), 212 (7)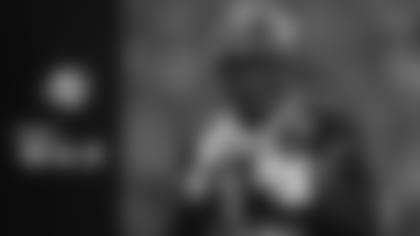 Miami Dolphins: Miami might be tempted to take a receiver at No. 3, but this class is receiver-rich. The Dolphins snatch Rashod Bateman here. He is big, fast and one of the best receiver prospects in this class. He had an extremely productive career at Minnesota.
Current picks (round): 3 (1), 18 (1), 36 (2), 50 (2), 82 (3), 114 (4), 183 (6)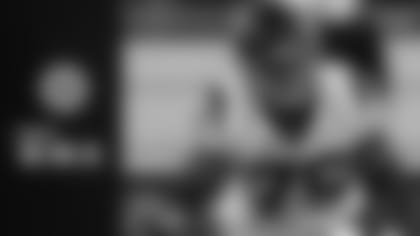 Washington Football Team: Washington would like to land a quarterback -- here or at some point -- but they also need to bolster that offensive line. Alijah Vera-Tucker is a competent and nimble blocker.
Current picks (round): 19 (1), 51 (2), 74 (3), 83 (3), 115 (4), 147 (5), 209 (7), 211 (7)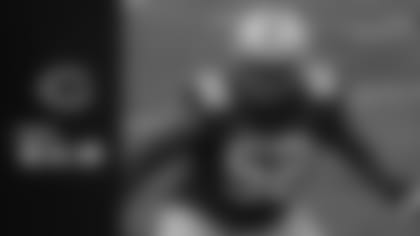 Chicago Bears: The Bears offense has a lot of question marks heading into the offseason, including at quarterback and a need for more playmakers. They also need to get better up front and Ohio State standout Wyatt Davis is tough as nails, smart, powerful and agile. He could solidify that front for years to come.
Current picks (round): 20 (1), 52 (2), 84 (3), 148 (5), 180 (6), 196 (7)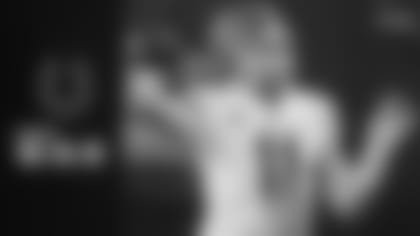 Indianapolis Colts: Philip Rivers has called it a career, and it's been a great one. If Trey Lance or Kyle Trask is still sitting here at 22, I think the Colts will pounce. Trask, a Heisman Trophy finalist, had a breakout season in 2020 and showed good touch with his deep ball.
Current picks (round): 21 (1), 54 (2), 85 (3), 118 (4), 149 (5), 182 (6), 213 (7)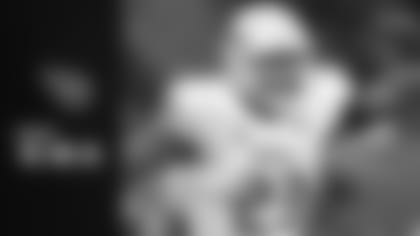 Tennessee Titans: The Titans need some edge rushers after finishing the regular season ranked last in sack percentage (2.9 percent) and third-to-last in pressure rate (20.5 percent). Zaven Collins should help. He won the Bronko Nagurksi for the best defensive player in college football and was also a runner up for the Butkus Award.
Current picks (round): 22 (1), 53 (2), 86 (3), 117 (4), 150 (5), 161 (6), 192 (6)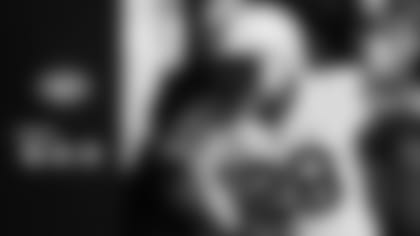 New York Jets (via SEA): I'm assuming the Jets hold on to one of their first-round picks after the mock trade for Deshaun Watson. If they do, they'll need to address that defense. Jayson Oweh is considered to be an excellent athlete with high upside – he had seven sacks during his Penn State career.
Current picks (round): 2 (1), 23 (1), 34 (2), 66 (3), 87 (3), 98 (4), 130 (5), 138 (5), 162 (6), 215 (7)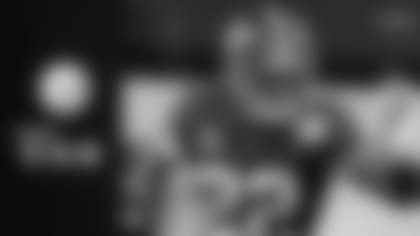 Pittsburgh Steelers: The Steelers have their starting left tackle, top running back, leading receiver and No. 2 pass rusher ticketed for the open market in 2021. Adding Najee Harris, a bruising back from Alabama who reminds some of Derrick Henry in size (Henry is 6-foot-3, 238 pounds), makes sense. What separates Harris from so many bigger backs is ability to catch the ball out of the backfield.
Current picks (round): 24 (1), 55 (2), 88 (3), 119 (4), 189 (6), 210 (7), 219 (7)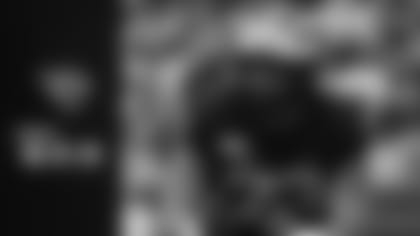 Jacksonville Jaguars (via LAR): With a new franchise quarterback in place (Trevor Lawrence at No. 1), the add another building block around him. Jalen Mayfield possess ideal size, length, mobility and power – and fits the bill.
Current picks (round): 1 (1), 25 (1), 33 (2), 45 (2), 65 (3), 97 (4), 121 (4), 129 (5), 154 (5), 193 (7), 214 (7)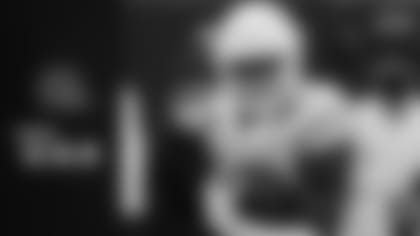 Cleveland Browns: The Browns have had all sorts of issues on defense at times this season and it should be a major area of focus heading into the offseason. Adding Joseph Ossai, who can play outside linebacker in a 3-4 scheme (and drop back in coverage) or put his hand down as a 5-technique in a four-man front, could be an ideal option here.
Current picks (round): 26 (1), 59 (2), 90 (3), 92 (3), 101 (4), 123 (4), 153 (5), 187 (6), 222 (7)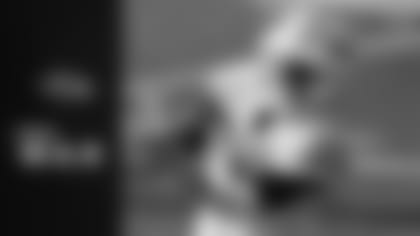 Baltimore Ravens: The Ravens are another team that needs to address the pass rush but they could face some losses on offense in the offseason. Kadarius Toney has been described as an "electrifying" receiver. He has kick returning skills, too.
Current picks (round): 27 (1), 58 (2), 122 (4), 152 (5), 186 (6)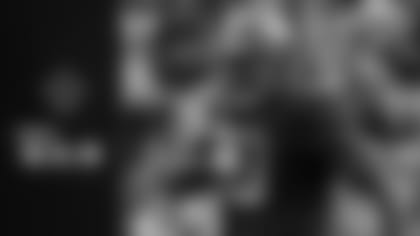 New Orleans Saints: I can see the Saints addressing their defensive line here and with Christian Barmore on the board, it's an easy choice. Barmore is disruptive, excels as a pass rusher, has ideal length and foot speed. In short, he knows how to get to the quarterback.
Current picks (round): 28 (1), 60 (2), 124 (4)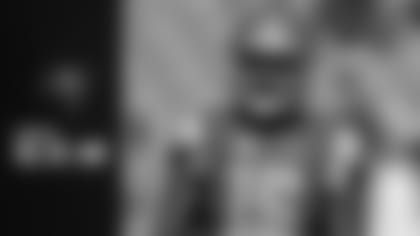 Tampa Bay Buccaneers: The Bucs are focused on winning a ring right now, but they'll have a number of players hitting free agency in the offseason. Defense – and improving that pass rush – should be a priority. Jaelan Phillips, who transferred to Miami, has a non-stop motor and played well for the 'Canes.
Current picks (round): 29 (1), 61 (2), 93 (3), 125 (4), 157 (5), 216 (7), 221 (7)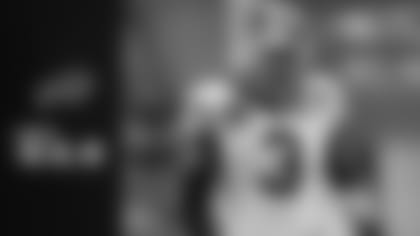 Buffalo Bills: Cornerback could be a position of need for the Bills and Georgia's Tyson Campbell could fit in nicely. Campbell has decent size (he is 6-foot-2, 185 pounds) and many think his best football is still in front of him.
Current picks (round): 30 (1), 62 (2), 94 (3), 145 (5), 158 (5), 190 (6), 200 (7)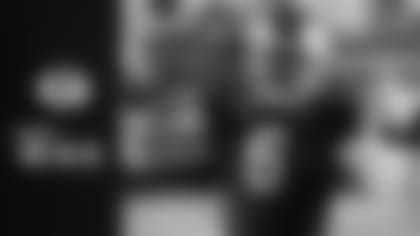 LB Jeremiah Owusu-Koramoah
Green Bay Packers: This is a BPA (best player available) pick. I think the Packers will look to add a receiver if they can, but if the board falls this way it would be hard to pass on the talented Jeremiah Owusu-Koramoah. Like Micah Parsons, Owusu-Koramoah is listed as a linebacker but he can be utilized in a number of different ways (even safety).
Current picks (round): 31 (1), 63 (2), 95 (3), 127 (4), 159 (5), 191 (6), 223 (7)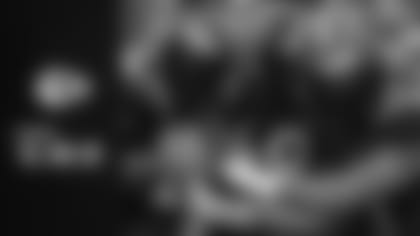 Kansas City Chiefs: The Chiefs haven't spent a first- or second-round pick on an offensive lineman since 2015 and tackles Eric Fisher and Mitchell Schwartz a year away from having their deals expire. The 6-foot-5, 315- pound Christian Darrisaw has an ideal frame to go along with long arms, quick feet and strong hands. He's one of the best prospects when it comes to squaring up and getting in position (or re-positioning) to handle pass rushers.
Current picks (round): 32 (1), 64 (2), 96 (3), 128 (4), 160 (5), 224 (7)
Teams without a first-round pick
As it stands right now, three teams do not have a first-round pick in the 2021 NFL Draft. In the mock draft above, I have the Houston Texans trading into the first round, but please note that this is not an actual trade. The three teams without first-round picks are the Texans, Los Angeles Rams and Seattle Seahawks. Their team needs, actual draft picks (and rounds) are listed below:

Current picks (round): 67 (3), 100 (4), 113 (4), 131 (5), 164 (6), 178 (6), 188 (6), 195 (7)

Current picks (round): 57 (2), 89 (3), 185 (6), 217 (7)

Current picks (round): 56 (2), 120 (4), 151 (5), 184 (6)
2021 NFL Draft order
A note on the draft order: The non-playoff teams are picks 1-18 (the team with the worst record, Jacksonville, picks first overall). The rest will be determined as the playoffs unfold. Teams that will be eliminated in the wild-card round get picks 19-24. Teams that will be eliminated in the divisional round get picks 25-28. The two teams eliminated in the AFC and NFC title games get picks 29 and 30. The Super Bowl loser will pick at 31 and the winner picks last. The current order is based on records, strength of schedule and seeding (via Tankathon).
Disclaimer: The views and opinions expressed here belong to Matthew Tabeek and and do not represent the opinions of the Atlanta Falcons' front office staff, coaches and executives unless it is noted otherwise. MAILBAG
Do you have a question about the Falcons that you want answered? Ask a question here and it could be posted on AtlantaFalcons.com.