The Atlanta Falcons lost their last five games of the 2020 season and finished with a 4-12 mark. As a consolation prize, Atlanta ended up with the No. 4 overall pick in April's NFL Draft.
Most Falcons fans appear to be excited about the idea of having a top-five pick heading into April's draft, and for good reason. When teams are picking that high in the order, they have a chance to snag an elite player – a true difference-maker.
The Falcons have held a total of 24 top-10 picks since their inaugural season back in 1966. Think about that for a minute: In Atlanta's 55 years in the league, it has had a top-10 pick in nearly half of them.
Of those 24 picks, 11 of them have been in the top five. The Falcons have also owned the No. 1 overall pick on four different occasions and selected Tommy Nobis (1966), Steve Bartkowski (1975), Aundray Bruce (1988) and Michael Vick (2001).
The first round of the 2021 draft is currently scheduled for Thursday, April 29, in Cleveland. The second and third rounds will take place on April 30 and the final four rounds will be on May 1.
As of right now, the Falcons hold six draft picks. I think they'll also be awarded at least two compensatory picks, and those are typically made known in early-to-mid March.
So, what about the Falcons' five other picks? If you don't think the Falcons can land impact players in those lower rounds, think again because history shows it's possible. Let's take a closer look at what the Falcons (and other teams) have done historically with those six picks – and some of the names might (pleasantly) surprise you.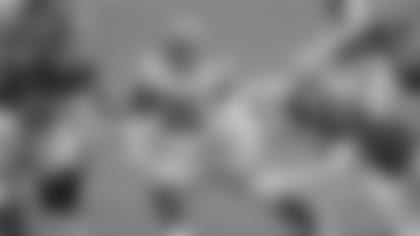 First Round: No. 4 overall
Falcons' previous picks: Atlanta has never held the fourth-overall pick in its draft history.
Notable draft pick at No. 4: Walter Payton, RB, Jackson State (1975, Bears)
Last five selections at No. 4: Andrew Thomas, T, Georgia (2020, Giants); Clelin Ferrell, DE, Clemson (2019, Raiders); Denzel Ward, CB, Ohio State (2018, Browns); Leonard Fournette, RB, LSU (2017, Jaguars); Ezekiel Elliott, RB, Ohio State (2016, Cowboys).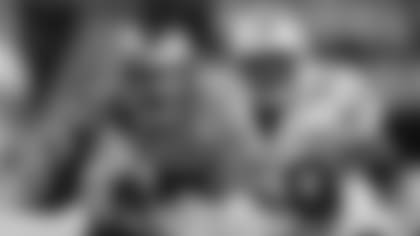 Second Round: No. 35 overall
Falcons' previous picks: Alge Crumpler, TE, North Carolina (2001)
Notable draft pick at No. 35: Mike Alstott, FB, Purdue (1996, Buccaneers)
Last five selections at No. 35: D'Andre Swift, RB, Georgia (2020, Lions); Jawaan Taylor, T, Florida (2019, Jaguars); Nick Chubb, RB, Georgia (2018, Browns); Malik McDowell, DT, Michigan State (2017, Seahawks); Hunter Henry, TE, Arkansas (2016, Chargers).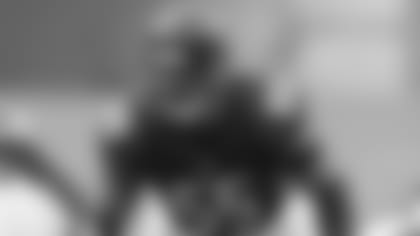 Third Round: No. 68 overall
Falcons' previous picks: Dezmen Southward, DB, Wisconsin (2014); Chevis Jackson, DB, LSU (2008)
Notable draft pick at No. 68: Lance Briggs, LB, Arizona (2003, Bears)
Last five selections at No. 68: Ashtyn Davis, S, California (2020, Jets); Jachai Polite, LB, Florida (2019, Jets); Justin Reid, S, Stanford (2018, Texans); Dawuane Smoot, DE, Illinois (2017, Jaguars); Will Redmond, CB, Mississippi State (2016, 49ers)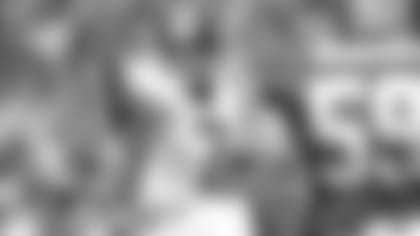 Fourth Round: No. 99 overall
Falcons' previous picks: Roberto Garza, G, Texas A&M-Kingsville (2001); Alai Kalaniuvalu, G, Oregon State (1994)
Notable draft pick at No. 99: Joe Theismann, QB, Notre Dame (1971, Dolphins)
Last five selections at No. 99: Matt Peart, T, Connecticut (2020, Giants); Mike Edwards, S, Kentucky (2019, Buccaneers); Isaac Yiadom, CB, Boston College (2018, Broncos); Rasul Douglas, CB, West Virginia (2017, Eagles); Joe Schobert, OLB, Wisconsin (2016, Browns)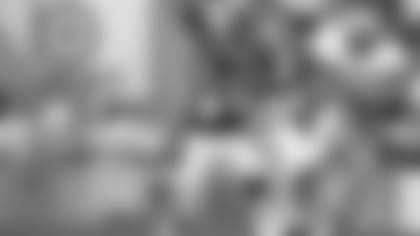 Fifth Round: No. 132 overall
Falcons' previous picks: Cliff Benson, TE, Purdue (1984); Fulton Kuykendall, LB, UCLA (1975)
Notable draft pick at No. 132: Dave Meggett, RB/KR, Towson (1989, Giants)
Last five selections at No. 132: Troy Dye, LB, Oregon (2020, Vikings); Ugo Amadi, S, Oregon (2019, Seahawks); Jaleel Scott, WR, New Mexico State (2018, Ravens); Donnel Pumphrey, RB, San Diego State (2017, Eagles); Willie Henry, DT, Michigan (2016, Ravens)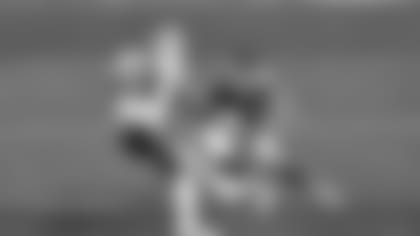 Sixth Round: No. 163 overall
Falcons' previous picks: Frank Omiyale, T, Tennessee Tech (2005); Dan Ralph, DT, Oregon (1984); Wes Chesson, WR, Duke (1971)
Notable draft pick at No. 163: Lemar Parrish, CB/KR, Lincoln University of Missouri (1970, Bengals)
Last five selections at No. 163: Kindle Vildor, CB, Georgia Southern (2020, Bears); Jake Bailey, P, Stanford (2019, Patriots); Tim Settle, DT, Virginia Tech (2018, Washington Football Team); Matt Milano, LB, Boston College (2017, Bills); Trevor Davis, WR, California (2016, Packers)