It's been a while since I've since I've dropped some Beek's Bits here – 116 days, to be exact – so let's get right to my quick-hitting thoughts and newsy nuggets on the Falcons.
1. Falcons at pro days: A lot of people have been asking me, "Why are the Falcons wasting time going to Clemson to watch Trevor Lawrence?" First, it's a not a waste of time and, secondly, expect to see representatives of the Falcons at the pro days of all of the top prospects – which happens to include several quarterbacks.
In case you missed it, general manager Terry Fontenot and coach Arthur Smith were among a contingent people from the Falcons who were in attendance to see quarterback Trevor Lawrence put on a 52-throw passing exhibition at Clemson on Friday. We had a story (and pictures!) of Fontenot talking with Clemson coach Dabo Swinney.
The Falcons currently own the No. 4 overall pick, which means they're in play for all of the top prospects, including the top quarterbacks. Most draft experts and NFL writers are projecting that as many as five quarterbacks could be selected in the top 12 picks. Those prospects include Lawrence, Zach Wilson of BYU, Justin Fields of Ohio State, Trey Lance of North Dakota State and Mac Jones of Alabama.
While Lawrence going No. 1 overall to the Jacksonville Jaguars appears to be a forgone conclusion, anything can happen between now and the time that first draft card is submitted to NFL commissioner Roger Goodell – and the Falcons must be prepared for any draft-day scenario. That means doing their homework now and seeing these prospects in person.
So, count on seeing the Falcons at a lot more pro days in the coming weeks, especially those quarterbacks.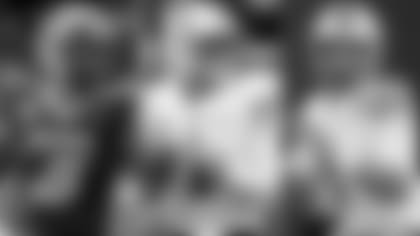 2. Mock madness: I know from my days at CBS Sports just how much NFL fans love to consume mock drafts. I often use the analogy of comparing the NFL Draft to Christmas or a birthday because draft picks are like opening presents for fans. Really. It's exciting, unpredictable and you never know what you're going to get.
This is the season of hope for NFL fans – draft season and free agency. Reading mock drafts excite fans. They want to know who is going to come to their franchise and help turn things around or, in some case, push them over the top. Even it's someone's educated guess.
The Falcons have a total of six draft picks – the No. 4 (first round), 35th (second), 68th (third), 99th (fourth), 132nd (fifth), and the 163rd (sixth). They'll have compensatory picks and those are typically awarded in early-to-mid March.
Falcons fans are way more excited about mock drafts this season, and it makes sense. Having a top-five pick will gives this team a chance to snag an elite player – a true difference-maker. And right now, there's no consensus as to whom that will be.
The Falcons have held top-five picks 11 times in franchise history but have never held the No. 4 pick. They have also owned the No. 1 overall pick on four different occasions and selected Tommy Nobis (1966), Steve Bartkowski (1975), Aundray Bruce (1988) and Michael Vick (2001).
Mock drafts have the Falcons picking a number of different quarterbacks (Fields, Wilson and Lance are the popular picks), an offensive lineman, a tight end, an edge rusher and a cornerback. Another popular scenario for the Falcons being played out in several mock drafts involves trading down, and grabbing more picks.
Oddly enough, Pro Football Focus recently outlined the Falcons' three biggest roster needs – and I listed my own as well – and none include a quarterback. What the fans are talking about doesn't always align with the so-called experts are thinking at the moment (not a stunning revelation). Time will tell what the Falcons will do, but right now no one is tipping their hand.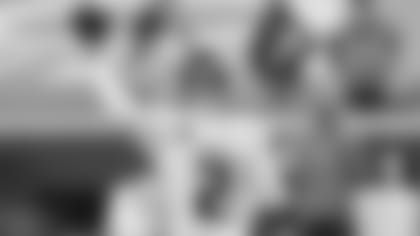 3. Salary cap conundrums: As of right now, no one knows what the final salary cap number for 2021 will be. According to one report, it might not be known until hours before the new league years begins – which is March 17 – and that there is increasing evidence that it could be in the $180 million range.
I'm not going to give you a dissertation on the cap here, but I'll give you the Cliffs Notes version on why it'll have a huge impact on the Falcons.
Let's say that one report above becomes reality, and the number is $180 million. For starters, that's about an $18 million to $20 million reduction per team compared to last year. Now, keep in mind that the salary cap usually increases each year (due to media deals, the sport's increasing popularity, etc.) and contracts are often structured with the understanding that the cap will keep going up by 5 to 10 percent.
With a new league year approaching, free agency and the draft, I'll let you do the math now when you look at the Falcons current salary cap space heading into 2021. Only three teams currently have less space – the Los Angeles Rams, Philadelphia Eagles and New Orleans Saints – and a total of 10 teams are currently in the red, including the Falcons.
Teams not only have to get under the cap but must have enough room to sign rookie draft picks and possibly undrafted free agents, too. They will have to get creative with contracts and a lot of tough decisions will be made in the coming weeks and months.
Teams can restructure deals, but eventually there will be a day of reckoning – and the bills will have to be paid. And that's exactly what Falcons general manager Terry Fontenot and coach Arthur Smith are trying to determine now.
Do you pull the Band-Aid off all at once or rip it off slowly? So many Falcons fans write into me and ask, "Why don't we just cut Player X, create space and move on?"
There are so many factors to take into account. Here are several, for example:
Base salaries – non-guaranteed and fully guaranteed contracts.
Dead cap – when a player is cut and owed all of the guaranteed money.
Signing bonuses – guaranteed money received when a player signs their contract. When a player is cut, teams must pay the remainder at once.
Prorated signing bonuses – when the bonus is spread out. When a player is cut, the team must pay the remainder of the spread-out signing bonus at once.
Roster bonuses – which is money for being on the roster at a certain date.
Option bonuses – signing bonus but triggered at a later date.
Other bonuses – workout bonuses, for example, and other incentives.
I'll wrap this up by looking at Matt Ryan's contract situation, and why there's been so much attention surrounding it.
Ryan, according to Spotrac, is expected to have a cap hit of $40.9 million. If the cap is in the aforementioned $180 million range, Ryan's number will be 22.7 percent of the Falcons salary cap. That's a lot for one player, and the Falcons are $23.2 million over the cap at the moment. His current deal expires following the 2023 season.
If Ryan were to be traded before June 1, the dead money owed is between $44 to $49. If he were to be traded after June 1, the dead money hit would be spread out over two years.
Is there a potential light at the end of the tunnel? Well, that could depend on when the NFL finalizes its next TV deal – and it's a big reason why the league would like to get it done before setting the 2021 salary cap. According to some reports, the new pact could reach $100 billion.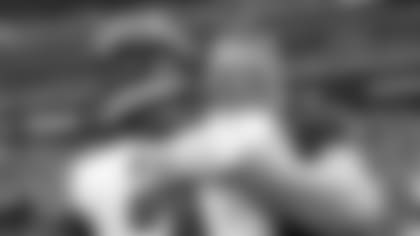 4. Say Watt? When things started going south between Deshaun Watson and the Houston Texans, a lot of Falcons were quick to ask, "Why not Atlanta?" They also pointed how Watson is from Gainesville, Ga., grew up a Falcons fans and was once a ball boy for the Falcons. I totally understood why Falcons connected those dots to Watson – and wrote about it here.
Look, I get that the Falcons' pass rush has been, well … not great, Bob the last four seasons. But after everything I just explained regarding the team's current salary cap situation, I'm struggling to see where the Falcons would find that kind of money to throw at a free agent like Watt. Or any big-name free agent, for that matter.
I mean, you can always rob Peter to pay Paul, but eventually you have to pay them all.
I don't know what Watt's asking price will be, but I'd have to believe the soon-to-be 32-year-old pass rusher won't come cheap and that he'll want to land on a team that's built to win now.
Bird Noises: Beek, Matt Miller talk mock drafts and Falcons pick
Matt Miller, of the NFL Draft Scout, joins Matt Tabeek to talk about how Arthur Smith and Terry Fontenot might build the Falcons roster, free agency, the NFL Draft, mock drafts and whole lot more.