It's a new week, and that means another helping of some Beek's Bits to go with that coffee (or whatever your beverage of choice may be). Here are some quick-hitting thoughts and newsy nuggets on the Falcons for you to chew on.
1. Plan at running back revealed. Sort of. Let's start with some facts, first. The Falcons were 27th in the league in rushing yards per game last season. Atlanta averaged 95.8 yards per game and was one of six teams that didn't average more than 100 yards a game. In fact, the Falcons haven't average more than 100 rushing yards per game for three straight seasons.
2020: 95.8 yards per game (27th)
2019: 85.1 yards per game (30th)
2018: 98.3 yards per game (27th)
In 2017, the Falcons average 115.4 yards per game. Coincidentally, that was the last year Atlanta finished with a winning record (10-6) and last made the playoffs. The other season, don't forget, the Falcons went 9-7 (2018), 9-7 (2019) and 4-12 (2020). Connect whatever dots you'd like there, but that Falcons haven't been very good at running the ball as of late.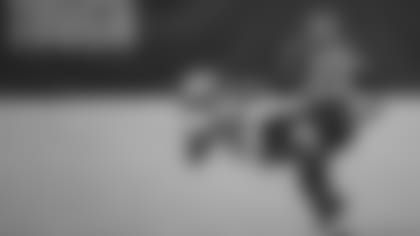 So, how will things be different under Arthur Smith in 2021? Well, no one knows just yet, but the Falcons' new coach did say some rather interesting things when it comes to the running game. As we all know, Smith spent the previous two seasons as the Tennessee Titans offensive coordinator and had Derrick Henry in the backfield. Here are Henry's numbers:
2020: 378 carries for 2,027 yards, 17 TDs
2019: 303 carries for 1,540 yards, 16 TDs
As Smith recently told The Atlanta Journal-Constitution, the Falcons don't "have Derrick Henry here." Instead, Smith said, the Falcons will "get multiple backs in here, and we'll have the way we trust our schemes and the way we teach the details of it, and we'll commit to it."
Who those multiple backs end up being come Week 1 of the regular season still remains to be seen. Atlanta's top two backs in 2020 were Todd Gurley and Brian Hill, and both are scheduled to become free agents on March 17. Ito Smith and Qadree Ollison are the two other backs on the Falcons roster.
The Falcons currently own six draft picks, including the No. 4 overall pick, and should also receive a pair of compensatory picks in the later rounds.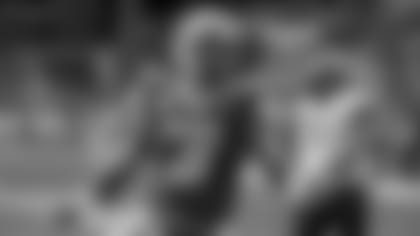 2. Will Atlanta add a QB? Yes, and a WR, too. There's no denying what Matt Ryan and Julio Jones can bring to the table as players. There's no denying what Ryan and Jones have accomplished as players during their illustrious careers in Atlanta. But there's also no denying that both Ryan and Jones carry a steep price and are getting up there in age – Ryan will be 36 when the season begins, and Jones is 32.
Just like the running back situation, it's fair to say that things are up in the air when it comes to how things will play out with Ryan and Jones. Could the Falcons trade one or both? Could they restructure their deals? Could they play out their current deals? Again, no one knows how that will shake out, but right now it appears both will be on the roster in 2021.
General manager Terry Fontenot and coach Arthur Smith have not only been tasked with putting the Falcons in a position to be successful in 2021, but for the years to come. And in this league, you'd better have a quarterback to build around.
"The question I get a lot is, 'Hey, would you be willing to draft a quarterback, would you be willing to draft a receiver, despite how strong your receivers are or where you are with Matt Ryan?'" Fontenot told Albert Breer of SI.com. "And yes. Yes, yes, yes. We're definitely going to acquire at both of those positions, and we're going to work hard to bring in competition. But I hold both those guys in high regard."
So, to be clear, Fontenot said that the Falcons are "definitely going to acquire at both of those positions."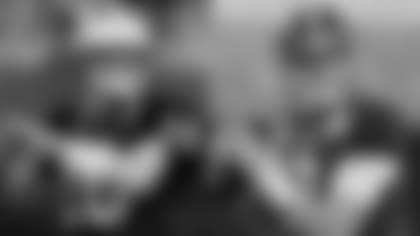 3. Yet another QB comp with my untrained eye. Over the last two weeks I've given you QB comparisons for Zach Wilson and Trey Lance. While I've been working in the media since 1998 and have been an editor and covered the NFL since 2006, I want to be clear about one thing: I am not an NFL scout. I watch video, read a lot and have conversations with scouts, but that's about the extent of it. So, just for fun (and because I can just link to these articles whenever I'm asked), I'll give you my QB comparisons for the top five prospects in this draft class.
OK, let's talk about Mac Jones out of Alabama. There's only player I think about when I watch Jones play and – don't laugh – it's Tom Brady. The previous two weeks I showed you how comparable Zach Wilson's numbers were to Russell Wilson's while at Wisconsin and, later, how Trey Lance's and Cam Newton's production was very similar.
I won't be doing that when it comes to Jones and Brady. Mainly because Jones put up absolutely ridiculous numbers in 2020 and was surrounded by three potential first-round picks in DeVonta Smith, Jaylen Waddle and Najee Harris.
Despite his production and first-round projection, Jones has his fair share of critics and naysayers. So, let's start there because so did Brady coming out. Here's what Brady recalled people saying about him:
Poor build
Skinny
Lacks great physical stature and strength
Lacks mobility and ability to avoid the rush
Lacks a really strong arm
Can't drive the ball downfield
Does not throw a really tight spiral
System-type player who can get exposed if forced to ad lib
Gets knocked down easily
Very thin lower body and struggles to fight off rush contact
Slow ball handler on RPOs
Leaves back half behind in his follow-through
Average release quickness
Locks in on a target rather than honoring the progressions
Doesn't play with the desired poise of an NFL starter
Antsy when reads don't quickly come together
Play can be panicky and rushed in the face of pressure
Has trouble locating open targets in direction where heat is coming from
Would like to see him play with more grit
All I know is that when I watch Jones, is that he makes smart decisions, stands confidently in the pocket, he surveys the field well (goes through his progressions), consistently throws accurate deep balls (hitting receivers in stride) and is elusive in the pocket when he needs to be. Oh, and he's a winner – just like Brady.
Am I saying Jones is the next Brady or will enjoy the same kind of success as Brady? Not. At. All. What I am saying is that when I watch Jones play and how he handles himself on the field, I can't help but be reminded of the skinny kid from Michigan who also supposedly "lacked a strong arm."
Next Monday: I'll give you my thoughts on Justin Fields.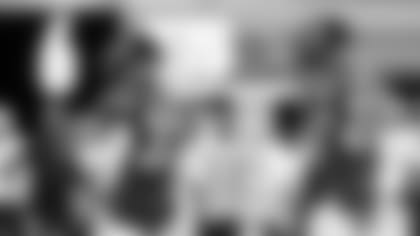 4. Don't expect the Falcons to be big spenders – and that's OK. In case you haven't peeked at the Falcons salary cap numbers recently, there isn't a ton of space at the moment – and that's putting it nicely. (Psssst, there is none.)
If anything, expect the Falcons to put making a lot of moves to get under the cap in the coming days. Remember, the new league year begins starts on March 17.
As of right now the Falcons have released Ricardo Allen, Allen Bailey and waived Kurt Benkert. On Tuesday, it was reported that the Falcons would not use the franchise tag on Keanu Neal, either. Now Neal will likely hit the open market as well.
If you're concerned that the Falcons won't be big spenders in free agency, just remember that eventually everyone has to pay their bills and balance their checkbook (is that still a thing or did I just date myself?). Let's face it, it feels to get out from debt, too, and that's what this new regime will try to do as they begin reshaping this roster for sustained success in the future.
If you have some time, I recommend give this piece by Warren Sharp a read.
"The top spenders don't 'win; free agency." Sharp writes. "In fact, if history is a guide, those heralded 'winners' will lose on the field in 2021."
Something to chew on until next week.