It's Monday morning, and that means it's time for some Beek's Bits to go with that coffee (or whatever your beverage of choice may be). So, let's get right to my quick-hitting thoughts and newsy nuggets on the Falcons.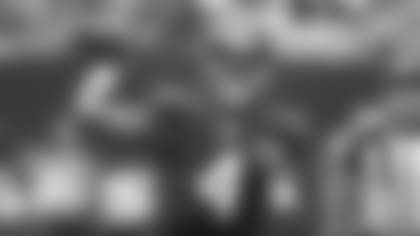 1. Deshaun Watson in the NFC South? When I woke up Saturday morning, I grabbed my phone, checked my messages and then I hit the Twitter app. The first thing I saw was a Pro Football Talk's tweet which read, "Panthers clearing cap space, want to make a run at Deshaun Watson." Of course, I had to quote tweet it and nudge Falcons fans a bit with the "eyes" emoji:
If you read the PFT article, Michael David Smith notes that this is the second such report of a team planning to make an offer for Deshaun Watson – if the Texans make him available. The Texans have stated that they have "zero interest" in parting ways with Watson.
So, is there any truth to the Panthers pursuing Watson? Well, maybe. Much of this Panthers-Watson talk stems from an "adventurous suggestion" by ESPN reporter David Newton in a list of bold predictions for all 32 teams that ESPN.com published. Newton wrote, "The Panthers will do whatever it takes, even if that means offering three first-round picks and possibly a star player, although including Christian McCaffrey."
Then Newton reported on Saturday how the Panthers have cleared $19.9 million in salary-cap space this week (by releasing of four players – Kawann Short, Stephen Weatherly, Tre Boston and Michael Palardy) and how the moves more than doubled Carolina's cap space.
Then I saw this nugget from Bleacher Report's Tim Daniels, who wrote that Carolina's extra cap space is enough for the Panthers "to account for Watson, who's scheduled to count $15.9 million against the cap in 2021 before his four-year, $156 million contract extension kicks in …"
Oh, and there's more. My old friend Jason La Canfora of CBS Sports recently wrote that the Panthers are "beyond smitten" with Watson and owner David Tepper is "fairly consumed by the prospect of landing him."
Suddenly this doesn't feel like an "adventurous suggestion" anymore. And I know it's something that most Falcons fans do not want to see materialize. Just went Falcons fans think things might get a little easier in the South with Drew Brees likely calling it a career, all these Watson-to-Carolina rumors starting heating up. Oh boy.
If you had a chance to listen Bird Noises this week, salary cap expert and former agent Joel Corry joined me and he said he doesn't think there's any way the Texans set the precedence of giving in to a disgruntled superstar and trade Watson. While on one hand I think anything is possible in the NFL, I agree with Corry; I just can't see the Texans shipping Watson – a talented franchise quarterback in his prime – away for some unproven draft picks. They do have an interesting track record, however, and I'll leave it there.
Hey, if you're really into these "adventurous" and "bold" predictions, here's another one for you, Falcons fans: Former Giants running back Tiki Barber said that he thinks the Texans should trade Watson to … drumroll, please … the Falcons. I wrote about the Watson and his Falcons ties back on Jan. 30, and I just don't see that happening.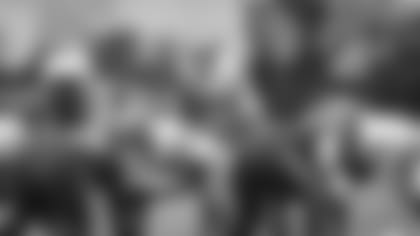 2. Who's that under center again? All this talk about quarterbacks in new places got me thinking about the Falcons 2021 schedule over the weekend. Chew on this one for a minute: The Falcons could – could – face up to 10 teams with different starting quarterbacks from a year ago when the season kicks off. And if the league decides to have a 17-game regular season, that number could reach 11 teams. Take a look for yourself at the Falcons' 2021 opponents and the quarterbacks who started the majority of games for them in 2020:
Carolina Panthers – Teddy Bridgewater. See the hot and juicy Deshaun Watson rumors above.
Detroit Lions – Matthew Stafford. Traded to the Los Angeles Rams for Jared Goff.
New England Patriots – Cam Newton. It's pretty clear he's not the long-term solution.
New Orleans Saints – Drew Brees, Taysom Hill. Retirement is all but a formality at this point for Brees. Will it be Hill, Jameis Winston or someone else?
New York Jets – Sam Darnold. They have the No. 2 pick and are seriously considering a quarterback.
Philadelphia Eagles – Carson Wentz, Jalen Hurts. Wentz was traded to Indianapolis and no one knows what the future holds for Hurts.
Tampa Bay Buccaneers – Tom Brady. Brady said he's returning for a shot at another ring.
Washington Football Team – Alex Smith, Dwayne Haskins. They're rumored to be looking for their next franchise quarterback.
Buffalo Bills – Josh Allen. Allen isn't going anywhere.
Dallas Cowboys – Dak Prescott, Andy Dalton. It appears the Cowboys will place the franchise tag on Prescott. Then again, this is Dallas.
Miami Dolphins – Ryan Fitzpatrick, Tua Tagovailoa. There were stories and reports that the Dolphins might trade Tagovailoa.
New York Giants – Daniel Jones. Jones appears safe for another season.
San Francisco 49ers – Jimmy Garoppolo, Nick Mullens. There were rumors that the 49ers were interested in Stafford, Watson and that they could trade up for a QB in the draft.
Jacksonville Jaguars – Gardner Minshew, Mike Glennon. If the Falcons do play a 17th game, it could very well be this last-place AFC South team, a.k.a., Trevor Lawrence's new team. (Just a wild hunch.)
That's (potentially) a lot of new faces in different places. A lot of Falcons are still wondering if the Falcons will have a new face under center in 2021 as well. My response has been the same: Don't count on it, folks. Matt Ryan isn't going anywhere.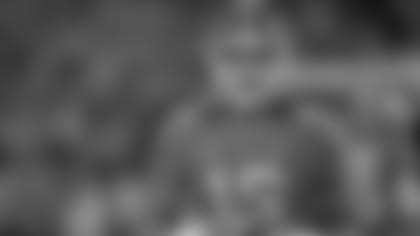 3. About that 17th game: If the NFL does expand the regular season to 17 games in 2021 (which I'm sure is a big topic being discussed right now as the league negotiates new TV deals with the networks), who will the Falcons end up playing?
Well, even though NFL owners did not formally vote on going to 17 games at a virtual meeting Dec. 16, they did approve the scheduling procedure. Here's how it will work: Each team will end up playing an extra interconference matchup – AFC vs. NFC – based on divisional standings from the preceding season and on a rotating divisional basis.
SI.com's Albert Breer tweeted back on Dec. 28 what a 17-game slate might look like.
If Breer's tweet holds true, the Falcons would play the fourth place team in the AFC South, the Jacksonville Jaguars. As I noted above, the Jaguars hold the No. 1 pick in the coming NFL Draft and are expected to take Trevor Lawrence out of Clemson.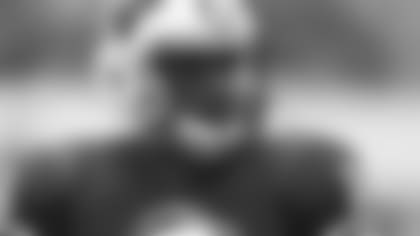 4. QB comps with my 'untrained eye': Let's stay on the topic of quarterbacks and talk about the NFL Draft for a minute. I sometimes get asked, who would you compare this guy to or that guy to? And I always point out that while I've been working in the media since 1998 and have been an editor and covered the NFL since 2006, I'm not an NFL scout. And I have a ton of respect for the huge number of hours those folks put in watching prospects, studying video and doing their homework on players. I watch video, read a lot and have conversations with scouts, but that's about the extent of it. Regardless, I've watched the game my entire life and eat, breathe and sleep football.
So, just for fun (and because I can just link to these articles whenever I'm asked), I'll give you my QB comparisons for the top five prospects in this draft class over the next five Mondays in Beek's Bits. First up is Zach Wilson out of BYU.
I get (some of) the Patrick Mahomes comparisons, but that's not who I think of when I watch Wilson. When I watch him in the pocket and avoid pressure, I can't help but think of Tony Romo. It's like he has eyes in the back of his head, like here at the 1:28 mark. The other name that comes to mind? Another Wilson – Russell Wilson while at Wisconsin. Zach Wilson is sneaky fast and is slippery in the open field, much like Russ. The BYU star processes things quickly, is accurate and makes good decisions. Again, much like Russ. And look at their numbers:
Zach Wilson (2020): 247 of 336 attempts for 3,692 yards, 33 TD, 3 INT
Rushing: 70 attempts for 254 yards, 10 TD
Receiving: 2 catches for 32 yards (16.0 avg.)
Russell Wilson (2011): 225 of 309 for 3,175 yards, 33 TD, 4 INT
Rushing: 79 attempts for 338 yards, 6 TD
Receiving: 3 catches for 56 yards (18.7 avg.), 1 TD
And that's as much as you're getting from me. I'm not going in-depth here or providing any long explanations as to why, either. Those are simply the players who come to (my) mind when I watch these guys play with my untrained eye. If you disagree, I'm sure you'll let me know all about it. You always do!
Next Monday: I'll give you my thoughts on Trey Lance.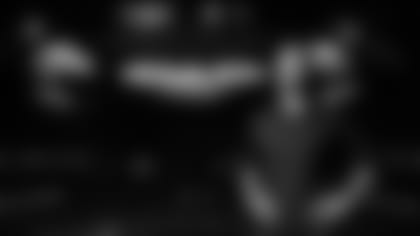 5. Fontenot's first move as GM signals change: In case you missed it, Terry Fontenot made his first official moves as the Falcons' new general manager last week – and it's the first of many more he'll make in the coming days, weeks and months as he begins to reshape this roster and get this team in line with the salary cap.
On Thursday, the Falcons released safety Ricardo Allen, defensive end Allen Bailey and waived quarterback Kurt Benkert. While those moves cleared up around $10.75 million in cap space, parting ways with Allen – a much-beloved player in the community and locker room leader for years – is yet another reminder that this is very much a team in transition, and more change is coming.
When you look at NFL salary cap rankings on Spotrac, it's very apparent that there's still much work to be done. The estimated space available for the Falcons at the moment is -$12,274,824. The new league year and the start of free agency is March 17.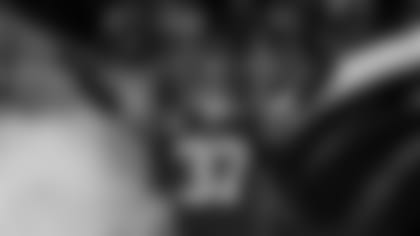 6. Thank you, Rico: The Falcons roster is going to look very different come training camp and the start of the 2021 season. While parting ways with good players – and fan favorites like Ricardo Allen – is often necessary, it's never easy.
One of my favorite moments while working here with the Falcons was having Allen as a guest on Bird Noises, talking about some life-changing moments growing up, being cut and what makes him tick – literally (I asked him for the watch!). He's the real deal; a kind, thoughtful and giving person off the field – and one you root for on the field.
I'll always root for him.
Go ahead, ask the Beek
Do you have a question about the Atlanta Falcons (or anything football-related) you'd like to ask Matt Tabeek? If so, hit the link. Please remember to include your home state (or country if you live outside the U.S.). Thanks for reading SFTB! MAILBAG
Do you have a question about the Falcons that you want answered? Ask a question here and it could be posted on AtlantaFalcons.com.