Another Monday morning means another helping of some Beek's Bits to go with that coffee (or whatever your beverage of choice is these days). Here are some quick-hitting thoughts and newsy nuggets on the Falcons for you to chew on.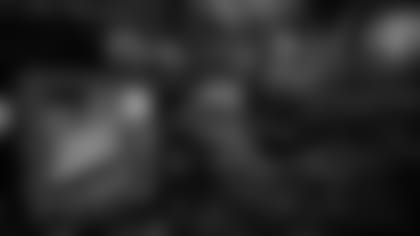 1. Falcons saying all the right things about No. 4 pick: The NFL Draft is less that 60 days away and if the Falcons have plans of trading down, staying put or trading up, they aren't tipping their hands.
"We can move up, and we can move down and acquire more picks," said Falcons general manager Terry Fontenot. "There's just a lot of different scenarios to really go through."
The Falcons are picking fourth overall because they only won four games in 2020. Since going 11-6 in 2016 and advancing to Super Bowl LI, Atlanta has finished 10-6, 7-9, 7-9 and 4-12 since. The steady decline – or "the lack of winning" – prompted Falcons owner Arthur Blank to make significant changes.
"There are going to be some really good players there at No. 4. It's a prime spot to be in." Falcons general manager Terry Fontenot
With a new regime in place that includes Fontenot and new head coach Arthur Smith, the team knows it has a lot of work to do when it comes to this roster. Making things even more challenging for Fontenot and Smith is the fact that there's little wiggle room in terms of salary cap dollars, too.
Which brings up back to the No. 4 pick and the draft in two months. The Falcons currently have six picks (and likely a pair of compensatory picks). Fontenot and Smith know they can't afford to whiff on any of them, especially as they attempt to put their stamp on this team.
No. 4 (first round)
No. 35 (second round)
No. 68 (third round)
No. 99 (fourth round)
No. 132 (fifth round)
No. 163 (sixth round)
Fontenot knows how valuable that No. 4 spot is, too. And he's letting everyone – including 31 other teams – know about it.
"There are going to be some really good players there at No. 4," Fontenot said. "It's a prime spot to be in. It's not somewhere that we want to be in very often with this team, but we are going to take advantage of that and be open to all possibilities."
As he should be, just in case he opts to sell.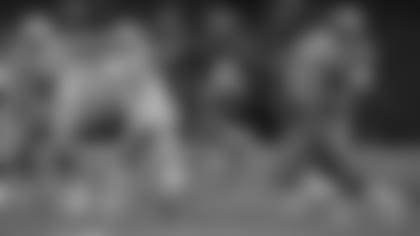 2. Quarterbacks still dominating Falcons mock drafts: As almost all NFL fans know, we're in the midst of mock draft season. I keep track of the more credible ones each week and update the Falcons Mock Draft Tracker every Friday.
The tracker has been up for more than seven weeks now and the one position dominating most of the picks for the Falcons is, not surprisingly, quarterback. There are 18 different mock drafts currently represented in the tracker at the moment, and 11 of the NFL writers have the Falcons picking a quarterback.
Six are going with Justin Fields, four with Trey Lance and one – ESPN's Mel Kiper – likes Zach Wilson for the Falcons. Kiper, in fact, has Atlanta trading up to the No. 2 spot to land Wilson. Last week, Lance was the leader in the clubhouse, for whatever that's worth.
Aside from quarterback, cornerback has been the second-most popular position group for the Falcons in mock drafts so far. Other mocks have included linebacker, edge rusher, offensive line, tight end and even running back.
That's right. Charley Casserly, an NFL.com analyst and former NFL general manager, has the Falcons trading down and taking Alabama running back Najee Harris in his first mock draft of the year.
Even at No. 8, it seems a bit high for a running back and Harris, if you ask me.
3. As promised, another QB comp with my untrained eye: Speaking of Trey Lance, I promised last week that I'd keep sharing my QB comparisons here – and the North Dakota State standout is up next. I also noted last week that I am far from an NFL scout (I respect those guys too much); these comps are primarily based on stories, descriptions, conversations, videos and games I've watched of prospects and who in my mental Rolodex they remind me of. That's all.
Of all the top quarterback prospects in this draft class, Lance is perhaps the most intriguing – and the most difficult to evaluate in some ways. He's gifted physically – he's 6-foot-4, 226 pounds – has a cannon for an arm and can run through defensive backs.
The issue with Lance is that he's only played one full season, and it's been against FCS competition. The sample size isn't great and it's clear that he's could benefit from some good coaching as he continues to develop. Check out the top prospects series here for expert analysis on Lance and the other QB prospects.
So, with all of that said, who does Lance remind me of? You know, I can understand (a little) some of the Patrick Mahomes comparisons to BYU's Zach Wilson, but not so much to Lance. Yes, Lance can flick the ball downfield 60-plus yards but it's not fair to compare him to Mahomes. Not yet anyway. No, I think more of Cam Newton coming out of Auburn, to be honest. And even that's probably not fair, either. Newton won the Heisman Trophy in 2010 and the level of competition was much more talented.
Still, that's who I think of when I watch Lance. And like last week when I pointed out how similar Russell Wilson's stats during his final year at Wisconsin were to Zach Wilson's 2020 season, check out the similarity between Lance and Newton here.
Trey Lance (2019): 192 of 287 attempts for 2,798 yards, 28 TD, 0 INT
Rushing: 169 attempts for 1,100 yards, 14 TD
Cam Newton (2010): 185 of 280 for 2,854 yards, 30 TD, 7 INT
Rushing: 264 attempts for 1,473 yards, 20 TD
Again, it's wild how similar the numbers are – passing and rushing – albeit against much different levels of competition.
Next Monday: I'll give you my thoughts on Mac Jones.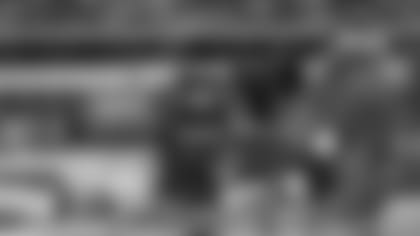 4. Latest on TV deal and why Falcons' brass is watching: As I noted back on Jan. 19, the league and the NFL Players Association have already agreed on a minimum salary cap of $180 million for the 2021 season.
We just don't know what the final number will be yet.
If it should stay closer to the $180 million figure, that's not great news for the Falcons, or the 31 other teams, as they make roster decisions during free agency when the new league begins on March 17.
Remember, the salary cap has increased every single year since having an uncapped year in 2010. In 2019, the cap was $188.2 million. In 2020, the cap was $198.2 million. Now think about all of those contracts that were agreed to in the past banking on the salary cap continuing to increase – and you (should) get the picture.
That's why the league would very much like to finalize new TV deals before March 17. And as much as the networks all want a piece of the NFL pie, they know that deadline is approaching as well.
Regardless, new TV deals could be a game-changer and huge help for teams like the Falcons, especially if they could finalize them before setting its 2021 salary cap and the new league year begins.
According to Jabari Young of CNBC, the new media rights pact could reach $100 billion via a 10-year deal. "Other options," Young writes, "include a seven-year deal at $14 billion per year or an eight-year deal at $12 billion per year."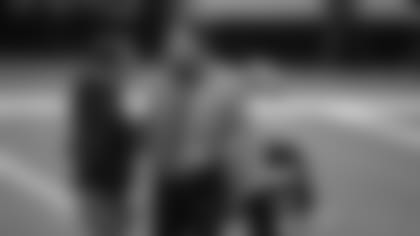 5. Tap the brakes on your Drew Brees retirement parties: So … is Drew Brees retiring or not?
I mean, the last time we saw him in uniform, the Saints had just been bounced from the playoffs and Brees was blowing appeared to be farewell kisses to Saints fans in the stands at the Superdome.
And not long after that, we saw Brees, Tom Brady and the rest of the Brees clan having a long chat out on the field (which isn't really unusual if we're being honest) – that went viral because … we all assumed that was it for Brees.
Until another video surfaced on Saturday, one that showed Brees training – and pushing a sled down a small hill and back.
Is Brees hanging up the cleats or not?
Brees reportedly agreed to renegotiate his contract, which will lower his salary cap number by nearly $24 million. If he does retire, the Saints can split the dead money over two years as a post-June 1 retirement, according to Over The Cap.
If Brees returns, the Saints will have their work cut out for them, cap-wise. In short, New Orleans will have to clear the projected $69 million over the salary cap before the new league year begins – plus make decisions on Taysom Hill and Jameis Winston.
For now, Falcons fans, I'd hold off on those parties celebrating Drew Brees's retirement.
Go ahead, ask the Beek
Do you have a question about the Atlanta Falcons (or anything football-related) you'd like to ask Matt Tabeek? If so, hit the link. Please remember to include your home state (or country if you live outside the U.S.). Thanks for reading SFTB! MAILBAG
Do you have a question about the Falcons that you want answered? Ask a question here and it could be posted on AtlantaFalcons.com.