Editor's note: This is the second installment of a 10-part series on top prospects who fit the Falcons based on positions of need.
The Atlanta Falcons have a new regime in place, beginning at the top with general manager Terry Fontenot and head coach Arthur Smith. Not only have they been busy putting together their respective staffs, but they're also been evaluating every single player on this roster.
The Falcons finished last season with a 4-12 mark, in last place of the NFC South and, as a result, hold the No. 4 overall pick in the NFL Draft. They've missed the postseason for three straight years. In short, there's some definite areas on this roster that will need to be addressed in the offseason.
The Falcons' four biggest needs heading into free agency and the NFL Draft right now appear to be at edge defender, secondary (cornerback and safety), running back and offensive line. Over the next several weeks we will look at the top draft prospects at every position group and how they might fit with the Falcons.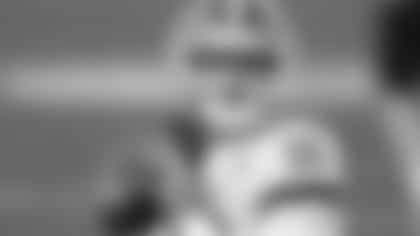 Trevor Lawrence, Clemson
2020 stats: 231 of 334 attempts for 3,153 yards, 24 TD and 5 INT
Draft position in Matt Tabeek's latest mock draft: 1
Brugler's analysis: "Although there are areas of his game that require improvement, Lawrence is a generational talent with his combination of size, arm talent, mobility, processing skills and intangibles. His rare blend of traits makes him the easy choice at No. 1."
Jeremiah's analysis: "Lawrence is a tall, long and athletic quarterback. He has a long delivery, but he still gets the ball out quickly and it explodes out of his hand. The Clemson offense features a lot of quick screens and quick hitters. He showed excellent touch and placement on those throws. He can really drive the ball down the field when called upon and he also has the ability to layer the ball (over linebackers/under safeties) in the middle of the field. His overall accuracy is excellent at all three levels. He does need to improve his pocket awareness. He doesn't always feel back-side pressure and needs to speed up his clock versus front-side pressure. Outside of his final game with the Tigers (CFP semifinal loss to Ohio State), I was impressed with his decision-making. He is a dangerous runner because of his build-up speed and toughness. Overall, Lawrence is ready to start right away and he has the tools to ultimately emerge as a top-five player at his position."
Pro Football Focus: "Three straight seasons of grades over 90.0. What sets Lawrence apart in a loaded quarterback class is how quickly he sees the game. He is the only quarterback who has played 200 snaps against the blitz over the last three years and has graded over 90.0 on those snaps."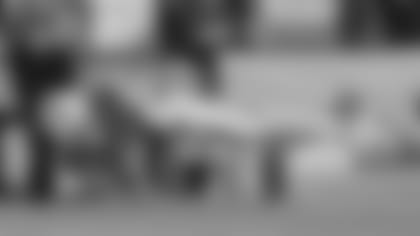 Zach Wilson, BYU
2020 stats: 247 of 336 attempts for 3,692 yards, 33 TD and 3 INT
Draft position in Matt Tabeek's latest mock draft: 2
Summary of big board rankings:
Brugler's analysis: "Although scouts wish he was bigger and faced a tougher schedule, Wilson has the dynamic skill set that NFL teams covet. A naturally accurate passer, he has outstanding mobility with a whip for an arm to make off-platform throws look routine."
Jeremiah's analysis: "Wilson has average height and a lean/narrow frame for the quarterback position. He's an excellent athlete and generates several wow plays in every game I've studied. Wilson has a dynamic throwing motion. He carries the ball low but once his hands separate, the ball comes out in a hurry with a high level of RPMs. He's extremely accurate from a variety of platforms and arm angles. He makes some incredible throws while fading away with both feet off the ground, and he can drive the ball to the boundary from the far hash. He also uses his quickness and creativity to buy time to let his targets uncover. He's effective on designed QB runs, but that part of his game will need to be limited at the next level due to his lack of size. My only real concern with Wilson is durability. He's already been through shoulder surgery (after his freshman season) and he doesn't have an ideal frame. If he can stay healthy, his upside is enormous."
Pro Football Focus: "Wilson possesses special arm talent and performed at an equally special level this past season. His lowest grade of the season still came in at 76.1."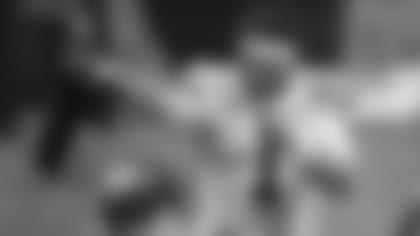 Justin Fields, Ohio State
2020 stats: 158 of 225 attempts for 2,100 yards, 22 TD and 6 INT
Draft position in Tabeek's latest mock draft: 4
Summary of big board rankings:
Brugler's analysis: "Fields is remarkably talented with his size, athleticism and upside as a passer. While his passing vision is not currently NFL-ready, he throws a clean, accurate ball and NFL coaches will love his toughness and composure."
Jeremiah's analysis: "Fields has good size, excellent arm strength and remarkable athleticism for the quarterback position. He has produced monster numbers both passing and rushing in the Buckeyes' spread system. He is at his best when he throws on time and in rhythm. The ball jumps out of his hand and he can deliver it accurately at all three levels. When the defense takes that initial target away, he's had issues quickly aborting that opportunity, which has made him late on throws and also resulted in sacks. He has shown flashes of quickly getting deeper in his progressions (see: 2021 Sugar Bowl vs. Clemson), but that part of his game is still a work in progress. He's dynamic as a runner. His first step is explosive and he pulls away from defenders with ease. He's also incredibly tough, as evidenced by his performance after getting drilled in the semifinal game against the Tigers. Overall, I think Fields has a chance to be special, but it's going to take some time for him to speed up his clock in the passing game."
Pro Football Focus: "Fields has had his hiccups this year, but don't let that make you think he's not an elite prospect in his own right. His blend of accuracy, arm talent and running ability doesn't come along every year."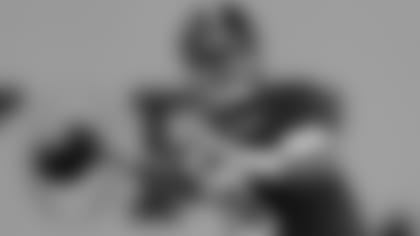 Mac Jones, Alabama
2020 stats: 311 of 402 attempts for 4,500 yards, 41 TD and 4 INT
Draft position in Matt Tabeek's latest mock draft: Day 2
Summary of big board rankings:
Brugler's analysis: "One of the more difficult evaluations in this class, Jones was surrounded by elite talent at Alabama, which isn't a reason to dismiss him as a prospect, but it does make scouting him more challenging. Despite his supporting cast, Jones deserves credit for making the reads/throws and staying poised to achieve the success Alabama reached this season."
Jeremiah's analysis: "Jones has average size and athleticism for the quarterback position. He's operated out of the shotgun and pistol, showing incredible accuracy, efficiency and poise. He is a high-effort thrower, with slightly above-average arm strength. He's at his best on touch throws, where he can anticipate and place the ball on the proper shoulder of his target. He shows toughness to hang in versus pressure, although he rarely faced it with an elite offensive line protecting him. He isn't much of a threat as a runner and he lacks the twitch to consistently escape and buy extra time. Jones should become a starting NFL quarterback, but his lack of twitch and athleticism will limit the playbook with the way the game is trending."
Pro Football Focus: "There's not one play or throw from Jones that will make you go "wow," but play in and play out he'll get the ball where it needs to go on time. While not super toolsy, his command of the offense and position is impressive."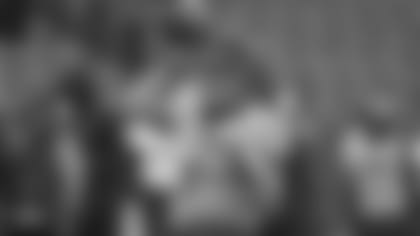 Trey Lance, North Dakota State
2019 stats: 192 of 287 attempts for 2,786 yards, 28 TD and 0 INT
Draft position in Tabeek's latest mock draft: 8
Summary of big board rankings:
Brugler's analysis: "Lance is an unprecedented evaluation. Never before have we seen a quarterback with his talent yet meager experience vs. top competition (17 career games, all vs. FCS competition). Lance is well-built with mobility and arm talent, but the pre-draft interviews will be the key to his final draft grade."
Jeremiah's analysis: "Lance has a thick/sturdy frame for the quarterback position. He only started 17 games at North Dakota State, but there is plenty to get excited about. He split his time between under center and in the shotgun. He plays with excellent patience and poise, taking what the defense gives him. He rarely puts the ball in jeopardy (he didn't throw an interception until his final collegiate game). He shows the ability to change ball speed and trajectory underneath, while also displaying the velocity to fit the ball into tight windows on intermediate throws. His deep-ball accuracy needs to improve, though. He has a bad habit of sinking his weight before he throws, which impacts his placement. He is very strong in the pocket, routinely shrugging off rushers and creating plays. He is ultra-competitive on designed QB runs, displaying build-up speed and power. Lance is going to need time to develop, but I'm going to bet on his skill set, competitiveness and decision-making."
Pro Football Focus: "The tools are prodigious. Offensive coordinators must salivate watching him flick it 60-plus yards downfield one play then outrun a safety on the next. But with just one season in a run-heavy offense against FCS competition, Lance is still a massive project as a passer."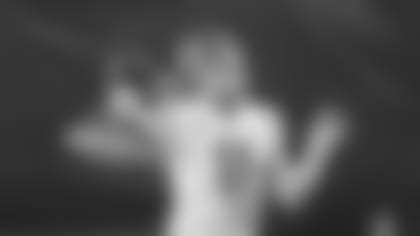 Kyle Trask, Florida
2020 stats: 301 of 437 attempts for 4,283 yards, 43 TD and 8 INT
Draft position in Tabeek's latest mock draft: Day 2
Summary of big board rankings:
Pro Football Focus: "The stats are out of this world, but the two men from Florida above Trask on this list are a big reason why. His relative lack of production outside the pocket and his performance against Oklahoma in the bowl game will be big knocks on him."