Editor's note: This is the seventh installment of a 10-part series on top prospects who fit the Falcons based on positions of need.
The Atlanta Falcons have a new regime in place, beginning at the top with general manager Terry Fontenot and head coach Arthur Smith. Not only have they been busy putting together their respective staffs, but they're also been evaluating every single player on this roster.
The Falcons finished last season with a 4-12 mark, in last place of the NFC South and, as a result, hold the No. 4 overall pick in the NFL Draft. They've missed the postseason for three straight years. In short, there's some definite areas on this roster that will need to be addressed in the offseason.
The Falcons' four biggest needs heading into free agency and the NFL Draft right now appear to be at edge defender, secondary (cornerback and safety), running back and offensive line. Over the next several weeks we will look at the top draft prospects at every position group and how they might fit with the Falcons.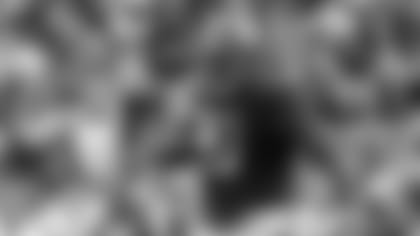 Christian Barmore, Alabama
2020 stats: 37 total tackles, 8.0 sacks
Draft position in Matt Tabeek's latest mock draft: 14
Brugler's analysis: "Barmore has been my DT1 since the summer, but it was mostly based on potential until midway through the 2020 season when he started to play like one of the best interior defensive linemen in the country. Only a redshirt sophomore, he is still learning, but the traits are going to be enticing in the mid-first round."
Jeremiah's analysis: "Barmore is a big, talented defensive tackle. I was disappointed in his play at the beginning of the 2020 season, but the lingering effects of a preseason knee injury might have been a factor. He turned it way up down the stretch. He is a little late off the ball against the pass, but he has good quickness and flashes the power to push the pocket. He is outstanding on games and stunts when he can use his athleticism to wrap around blockers. He has a big burst to close and finish, too. He is very inconsistent versus the run, but he plays too high and gets uprooted too often. He does flash the range to make plays on the perimeter. Watch him close to the outside on a wide receiver screen in the Auburn game to get a better appreciation for his athleticism. Overall, Barmore is young, raw and talented. There is a boom/bust aspect to his evaluation, but he has all the tools."
Pro Football Focus: "After a slow start to the season, Barmore turned it on at the end of the year. His performances against Notre Dame in the College Football Playoff Semifinal and against Ohio State in the National Championship were two of the most impressive we saw from a defensive tackle all season."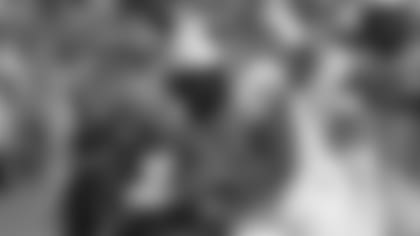 Alim McNeill, N.C. State
2020 stats: 25 total tackes, 1.0 sack
Draft position in Matt Tabeek's latest mock draft: 41
Summary of big board rankings:
Pro Football Focus: "McNeil has the potential to be the holy grail - a nose tackle who can rush the passer. He's got one of the best first steps in the entire draft class, even though he weighs 320 pounds. He earned grades of 80.8 and 77.5 as a pass-rusher the past two seasons - mostly from a true 0-tech alignment."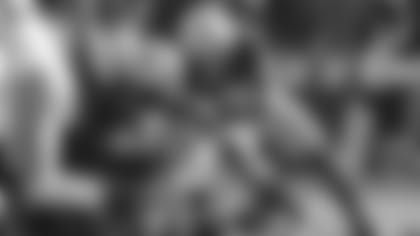 Levi Onwuzurike, Washington
2019 stats: 45 tackles, 2.0 sacks
Draft position in Matt Tabeek's latest mock draft: 49
Summary of big board rankings:
Jeremiah's analysis: "Onwuzurike is a slightly undersized defensive tackle who was highly destructive in every Washington game I studied. The Huskies moved him around in their scheme, but I believe he's best suited as a 3-technique, on the edge of the guard. He has an explosive first step and very quick hands against the pass. He flashes a twitchy slap/swim move, but there are times when he doesn't have a plan and gets stuck. He can drive interior blockers right back to the quarterback when he comes off the ball with his pads low to the ground. Against the run, he plays much bigger than his size. He can stack single opponents with one arm and refuses to stay blocked. He has lateral range and his effort is phenomenal. Overall, Onwuzurike's pass rush production isn't special, but all of the tools are there to improve the results at the next level."
Pro Football Focus: "Onwuzurike has the first-step quicks to be a difference-maker at the position, but we never quite saw him put it all together. He earned an 82.5 grade his final season for the Huskies in 2019 before opting out."
Brugler's analysis: "Onwuzurike fires off the snap and consistently makes plays away from his gap due to his effort and athleticism. While calling him active doesn't do him justice, he tends to rush tall and scattered, allowing him to be redirected by blockers."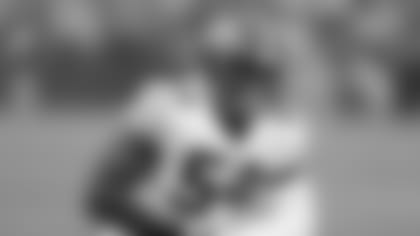 Daviyon Nixon, Iowa
2020 stats: 45 total tackles, 5.5 sacks
Draft position in Matt Tabeek's latest mock draft: 48
Summary of big board rankings:
Pro Football Focus: "Nixon started the season like a house on fire, with seven pressures against Purdue then 10 stops against Northwestern. His tape toward the end of the year didn't come close to matching that effectiveness, however."
Brugler's analysis: "A JUCO transfer, Nixon redshirted in 2018 and had one start in 2019, making him an unproven commodity entering the season. But he put himself on the NFL radar with 13.0 tackles for loss in seven games this season, showing off his impressive gap quickness and body control."
Jeremiah's analysis: "Nixon starred as an ultra-athletic and explosive defensive tackle for the Hawkeyes. He has a quick first step and a violent club/swim move. His hands are always active. He wins early in the down several times in each game I studied. He flashes a hump move, lifting interior offensive linemen off their feet. He can stack and hold blockers at the point of attack against the run and he does a nice job of throwing his hip at the second blocker when double teamed. He shows good awareness versus the run and pass. He has some freaky athletic plays on tape (see: 71-yard pick-six versus Penn State). Overall, Nixon is extremely talented and should be a block destroyer on all three downs."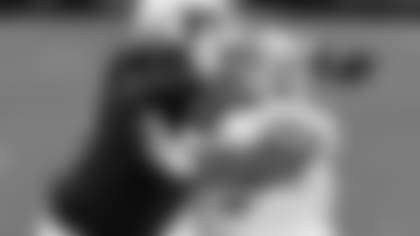 Tommy Togiai, Ohio State
2020 stats: 23 total tackles, 3.0 sacks
Draft position in Matt Tabeek's latest mock draft: Day 2
Summary of big board rankings:
Pro Football Focus: "Togiai only has seven games as a starter under his belt, but that's how impressive they were. He averaged over three pressures a game this past season and took over in the run game against Clemson in the playoff."