Editor's note: This is the first installment of a 10-part series on top prospects who fit the Falcons based on positions of need.
The NFL Draft kicks off on April 29. That's only 66 days from the time of this writing.
The Atlanta Falcons have a new regime in place, beginning at the top with general manager Terry Fontenot and head coach Arthur Smith. Not only have they been busy putting together their respective staffs, but they're also been evaluating every single player on this roster.
Fontenot and Smith have some tough decisions to make as they begin to reshape this team to fit their short-term and long-term vision for sustained success. Some of those decisions won't be dictated by just talent alone; the Falcons must get in line with the salary cap – and still must have enough space available to sign draft picks and, possibly, free agents.
The Falcons finished last season with a 4-12 mark, in last place of the NFC South and, as a result, hold the No. 4 overall pick in the NFL Draft. They've missed the postseason for three straight years. In short, there's some definite areas on this roster that will need to be addressed in the offseason.
The Falcons' four biggest needs heading into free agency and the NFL Draft right now appear to be at edge defender, secondary (cornerback and safety), running back and offensive line. Over the next several weeks we will look at the top draft prospects at every position group and how they might fit with the Falcons.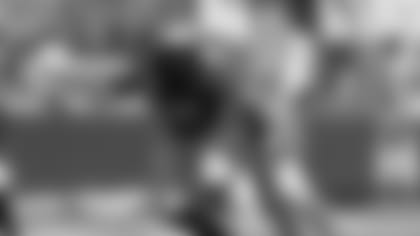 Brugler's analysis: "Equally effective rushing the passer and stopping the run, Paye competes with athletic twitch and relentless energy to work around blockers and make plays in the backfield. He needs to improve his anticipation and countering skills, but the talent suggests he is a long-term NFL starter."
Pro Football Focus: "Paye has everything you could want physically to be an every-down problem in the NFL. While he never put it altogether at Michigan, he's shown he can take to coaching and has made strides every single year."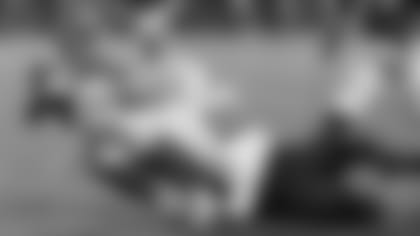 Summary of big board rankings:
Brugler's analysis: "Rousseau is a super long athlete who keeps his momentum going downhill with violent hands and easy acceleration, helping him to quickly disengage from blocks. He is an intelligent player and can talk the talk when it comes to breaking down pass-rush execution, but he is overly reliant on speed/length and needs to improve his anchor, technique and diagnose skills."
Pro Football Focus: "Yet another opt-out. Rousseau has the tools to be a top-five pick, but it's hard to bank on him after only one year of college football. His absurd length and versatility will be a selling point for teams."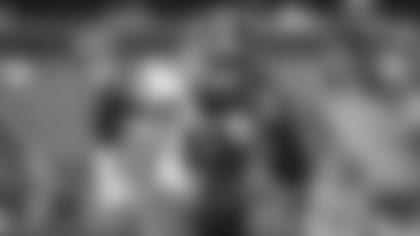 Summary of big board rankings:
Brugler's analysis: "Ojulari is very skilled at using his burst and bend to attack the outside shoulder of blockers, greasing the corner and detaching from blocks with his violent hands. While he lacks elite size and length for the position, that shouldn't limit his NFL ceiling if he continues to diversify his approach and develop his counters."
Pro Football Focus: "Ojulari was one of the biggest risers with his play in 2020. He's the best pure speed rusher in the class and will threaten the edge against even the most athletic tackles in the league. He finished his redshirt sophomore season with a 91.7 pass-rushing grade."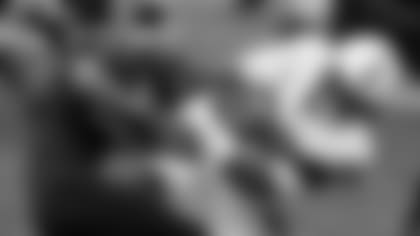 Summary of big board rankings:
Brugler's analysis: "For those who value production above all else, Oweh won't be a particularly attractive prospect (5.0 sacks in 20 games the past two seasons), but he is a unique athlete for his size and the tape showed a frequent visitor to the backfield even if the box score doesn't reflect that."
Pro Football Focus: "Oweh can do things physically that other edge rushers can only dream of. With reported 4.3 speed, he can play both ends of an option play with ease. The Penn State product took a massive step forward this season as a run defender in his first season as a starter, earning an 89.8 grade in the process."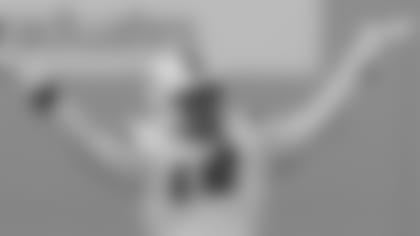 Summary of big board rankings:
Brugler's analysis: "Although not super explosive, Phillips is very smooth in his upfield attack and redirect, using his hands/reach as weapons and rushing with his curls on fire. His eyes stay locked on the ball and allows him to see through blockers, making him equally productive vs. the run and the pass. While a first-round talent, there is some baggage (medical and off-field) that will ultimately determine where he is drafted."
Pro Football Focus: "Phillips' injury history will have to be thoroughly vetted, as he retired from the game altogether in 2018 due to concussions. Healthy and on a Miami line that allowed him the freedom to attack, Phillips showed why he was once a five-star recruit. He racked up 36 pressures over his final seven games."