The Falcons fell to 4-10 after losing to the Bucs on Sunday, and now have just two more games before wrapping up the regular season. When a team loses 10 games, there's not a whole lot of positive things to say. However, there are a few things Falcons fans can look forward to – the NFL Draft, the naming of a new general manager and an offseason full of change. Meanwhile, you have plenty of questions, so let's get to them now. Just remember that all opinions here are mine unless noted otherwise.
One quick programming note: I will be taking some time off over the next two weeks, but please keep sending in your questions. SFTB will resume during the first week of January.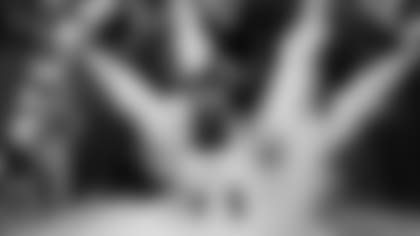 Kristian from Naestved, Denmark
Hello Beek. Kristian from Denmark writing. I hope you and your family are well? Falcons need pass rusher badly! We haven't had a good one since Mr. John Abraham. I really miss him, and I put on his jersey once in a while. Here's my question. Why is it so hard for us to hit it right with pass rushers? When I see us draft one in the first round that produced 5-6 sacks a year going up against college tackles, I'm like, what are they thinking? I think they need to produce a lot better to be a first-round pick. Pro NFL tackles are a lot harder to get bye than a college tackle. We need to be picking guys like Bosa, Watt and Young, even if that means trading the house, like we did to get Mr. Julio Jones. Thank you, Beek. Kind regards, Kristian.
Matt: Hi, Kristian. Trust me, it's not a challenge only the Falcons face. Great pass rushers are hard to find and when teams do, they rarely part ways with them. It's also a reason why the great pass rushers in this league keep getting larger contracts. Outside of quarterbacks, the good ones are very well-compensated. In recent years, the Falcons used first-round picks to take Vic Beasley and Takk McKinley and then signed Dante Fowler in free agency this past offseason. They've since parted ways with Beasley and McKinley, and Fowler hasn't had the productive year we were all expecting he'd have, either. My point is, the Falcons have tried on some guys, but missed. The jury is still out on Fowler. I do think if you have an opportunity to go get a franchise-altering player (you mentioned Julio Jones, as an example), I'm all for going and getting him. But you'd better not whiff, or it could set your franchise back years, depending on what you have up to secure the player. And if that happens, people tend to lose their jobs, which is never a good thing.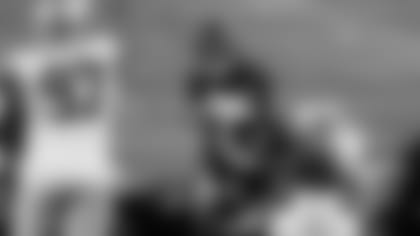 Joe from Denver, CO
Hello Matt! I read a disturbing fact today that Younghoe Koo set a single season record in Falcons history for field goals. Sure, that's great for Koo but most of those were times we couldn't score six. Depressing. After seeing another game where we couldn't close it out, I'm wondering if we wouldn't be better off having a fire sale, load up on draft capital, just burn it all to the ground and start over. Coaches and players. Tell me why I'm wrong cuz I really love these guys, but this isn't good for anyone, especially the talent. Thanks, Joe.
Matt: Well, it's still an awesome achievement for Younghoe Koo, but I understand how you're viewing it, Joe. It's so easy to throw out those terms like "fire sale" or "total rebuild" or another favorite of mine, "clean house." It just doesn't work that way, though. At the end of the day, you need 53 players on your roster and as many game-changers as possible. Game-changers cost money, unless you can draft them and keep them around on their rookie deals before either paying them or watch them hit free agency. But to simply pull the Band-Aid off makes no financial sense in some cases. We all know that the Falcons were adamant in locking up their core players over the last few years – Jake Matthews, Deion Jones, Grady Jarrett, Matt Ryan and Julio Jones. And when they were locked up, those deals were celebrated by a lot of fans. There's a financial commitment there, and that means you can't simply walk away from contracts when things go south on the playing field. Plus, it was a strange year – a global pandemic hit, players opted out, players went on the COVID/reserve list, the preseason was canceled, some teams were gutted by injuries and attrition. Regardless, the Falcons are 4-10 and searching for a new general manager. Will they be looking for a new head coach, too? Will Raheem Morris be in the running? You would think he'll get consideration. My point is, a lot of change is coming, and there will be people in place to make some tough decisions. If you "burn it all to the ground" like you suggested, don't expect to win many games. But, as I noted, preexisting contracts prevent teams from doing that without serious salary cap ramifications.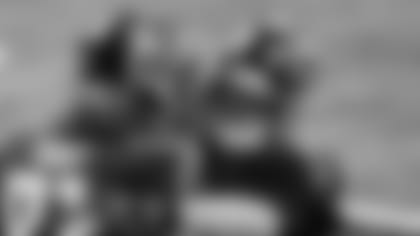 Johnnie from Clarks Summit, PA
What up, Beek! Matt Ryan isn't the reason why we lost ... again. I do not believe we should draft a QB with our first-round pick unless it was used on Trevor Lawrence. We need a legitimate pass rusher. We should also draft a RB, Harris or Hubbard. The O-line needs to learn how to pass protect and run block. I'm not so sure about Matthews as our LT anymore. Our lack of a pass rush and lack of a run game lost the game for us. Like you said, changes are coming, and I hope they're for the best. I hope we give San Francisco's defensive coordinator a long, hard look because I believe he's the best man for the job. Just look at what he's done with a depleted lineup this year. Thanks for all you do and GO FALCONS!
Matt: There are a lot of general managers out there right now with opinions with what's wrong with the Falcons and ideas on how to fix things. The Falcons are a 4-10 team right now for a lot of reasons, and it's not one player's fault. If the Falcons end up with a top-five pick, hopefully they'll pick the best football player available, regardless of position. You win games with better players and putting them in positions to win matchups, as simple as that sounds. It's true though. The Falcons must do a better job running the football. That's not only a mentality, but it's also having guys who can run block and explosive runners who have excellent vision, can hit holes quickly and get yards after contact. It's not just drafting a running back who is fast. The Falcons must get better on defense. That means finding better pass rushers, better run stuffers, linebackers who can fly to the ball and defensive backs who can stay on receivers longer in coverage (forcing the quarterback to hold the ball longer). It's merely drafting one great pass rusher, although that would be a huge step in the right direction. And, of course, coaches can put players in the right position, but the players still have to go execute and win those one-on-one battles. Coaches often pay the price, but they're not the ones throwing, running, blocking and kicking. Every offseason is full of changes for every NFL team, and this one will certainly be filled with plenty when it comes to the Falcons.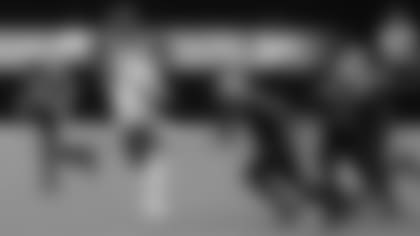 Michael from somewhere in Wisconsin
Tough game, loss for Falcons vs. TB. On the bright side, the Falcons currently get the fifth pick in next year's draft. I am hoping that Matt Ryan finishes out the season as our QB. Additionally, I hope the Falcons keep Matt Ryan until he retires (hopefully as a Falcon.) What do the Atlanta Falcons think of the Kansas City Chiefs as their next opponent? I know that historically the Falcons are 3-6 vs. KC all-time.
Matt: Well, they hold the fifth overall pick for now, Michael. That could change over the next two weeks, but I expect the Falcons will at least end up with no worse than a top-10 pick in April's draft. I don't think you'll have to worry about Matt Ryan going anywhere this season or next season, either. And if things go well this offseason, for years to come. The Chiefs might be playing better than any team in the league right now. The Falcons definitely have their work cut out for them. Is Kansas City beatable? Well, the Chiefs lost to the Raiders (a team the Falcons beat), so they're not invincible. Still, I expect the Chiefs to be heavily favored in this one. Like any game, Michael, if a team can force some turnovers, gain some extra possessions and turn them into points (touchdowns, preferably), anything can happen in this league. As far as the all-time record vs. the Chiefs … well, that means nothing come Sunday.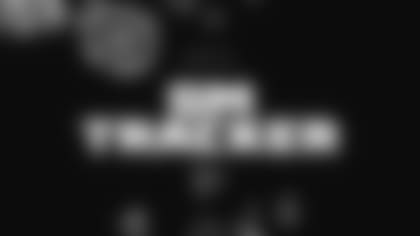 Get the latest updates!
Click below for a collection of names being reported as candidates for the Atlanta Falcons' open general manager position
Barry from Rex, GA
Hey. I enjoy your column. Looks like everyone knows big change is coming to the Falcons. I know you see it. It will be interesting to see who Mr. Blank will bring it, but if you want to change the culture for coach and general manager it will have to be someone from outside the current organization. Ryan is still healthy. This team needs balance and must be able to run the ball and keep the defense off the field. That's part of imposing your will. And the defense cannot allow five consecutive scoring drives in the second half and coaches must be able to make adjustments to stop that. I don't know who will do that, but Mr. Blank and Mr. McKay hopefully will find the right people. It's up to them, is it not?
Matt: Look, no one knows right now who the Falcons are going to end up hiring as the new general manager. No one knows with 100 percent certainty who the head coach will be in 2021, either. No one knows what kinds of decisions will be made with the roster, in free agency and in the draft, either. But Falcons owner Arthur Blank and team president Rich McKay have made it very clear of what the expectations are moving forward. Both men are extremely smart and care very much about the product that's on the field when it comes to the Falcons. Yes, they will ultimately make the final decisions for this franchise moving forward, Barry. And if I were you, I'd feel good about that and, at the same time, hope they nail it with their decisions. I can tell you that they are leaving no stone unturned right now when it comes to candidates. MAILBAG
Do you have a question about the Falcons that you want answered? Ask a question here and it could be posted on AtlantaFalcons.com.
Go ahead, ask the Beek
Do you have a question about the Atlanta Falcons (or anything football-related) you'd like to ask Matt Tabeek? If so, hit the link. Please remember to include your home state (or country if you live outside the U.S.). Thanks for reading SFTB!