The Falcons' front office and coaching staff continues to get a makeover and we are inching closer to free agency, the draft and what should be a very interesting offseason in Flowery Branch. Meanwhile the questions are piling up so let's get to them now. Just remember that all opinions here are mine unless noted otherwise.
Chris from Big Stone Gap, VA
Hey Beek, thanks for everything you do for us fans! Greatly appreciate it! Question: I know we need some help at running back, what is your take on Javonte Williams from UNC? What round do you think we could get him in?? I was hoping if he was on the board at 3rd or 4th round the Falcons might take him? Here is one of my favorite runs by him, shows his athleticism and toughness!
Matt: Yes, it is looking more and more like the Falcons will need to address the running back position. Todd Gurley and Brian Hill will be unrestricted free agents when the new league year begins, and that leaves Ito Smith and Qadree Ollison. As far as Javonte Williams goes, I'm a big fan. In fact, I'm a big fan of both North Carolina running backs – Williams and Michael Carter. I don't think either of them will be around on Day 3 of the draft though. I could be wrong here, but I expect them to be off the board by the time the third round rolls around. And check out my latest mock draft. I have Williams going in the first round.
Victor from Toledo, OH
Hey Beek, less of a question more of a statement. I wish these people who think we need to trade Matt Ryan away and draft another QB would be quiet. I'm tired of the Matt Ryan haters. The guy has been better than most QBs in the NFL day in and day out and has proven himself even in "down years." His work ethic, intelligence and commitment to the team are unyielding. He's a living Falcons legend. His performance, even despite multiple OCs, is top tier. Enough about Trey Lance, Justin Fields (and I'm even an OSU fan), etc. Matt Ryan needs to stay in Atlanta. The time is now. Let's go do this! This is our year. I hope the new GM and coach can see this. #RiseUp #InBrotherhoodWeRise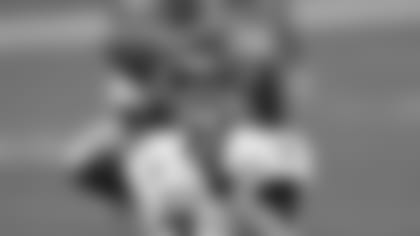 Matt: You're preaching to the choir when it to comes Matt Ryan, Victor. I hear ya, loud and clear my friend. I've made it very clear here of what I think of Ryan and his place in Falcons history. And I think it's pretty safe to say that I don't think Ryan is going anywhere in 2021. That said, the Falcons will have to decide if they're approaching this draft and the No. 4 pick thinking long term (big picture) or if they want someone who can come in and help the team win now. I've pointed out a number of times that I don't think the Falcons plan to be holding a top-five pick again anytime soon. If there was ever a chance to snag an elite quarterback prospect and groom him for the future, now would be the time. At the end of the day the hope is that the Falcons simply take the best player available and if that happens to be Zach Wilson or Micah Parsons, so be it. Take the best player on your draft board. Improve the roster and make sure your competitors aren't drafting more talented players than you. That's has been and will always be my stance on that.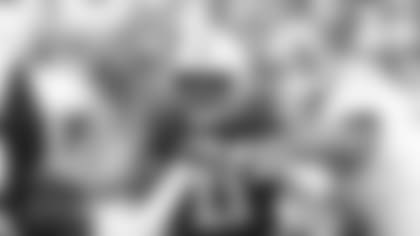 Adam from Vienna, VA
Hey Beek, loving the articles you have been putting out lately, especially the mock drafts. After this season, the draft is all I've been looking forward to. That being said, I still believe in Matt Ryan, no reason not to and I don't think we should go QB with our fourth pick. Though we do need to start thinking about the future real soon. But I agree with your mock 1.0 – if we have a chance to get a playmaker like Parsons, I think we need to take him. Could you imagine him next to Deion? That's scary for any opposing offense. If not, Micah I could see us taking Sewell or Slater to help the O-line. If none of those guys are top on our boards, trade down to 7-9 with teams who might want to trade up for a better QB. We could still possibly get Parsons or maybe Surtain. Hoping for Najee in 2nd. Thoughts?
Matt: Thanks for the kind words, Adam! As I noted above, I believe to my core that the Falcons should take the best player available, especially when selecting in the top-five of the draft. If that happens to be a quarterback, then take him. One thing we can all agree on is that the Falcons can't afford to whiff on this pick or pass on an elite player. I love Micah Parsons, no doubt about it. I think he's worthy of being considered among the top-five players in the draft, and definitely in the top 10. The Falcons have some big decisions to make, and it all begins with Matt Ryan. If they believe they can win with Ryan now and the foreseeable future, then that might change where they go at No. 4.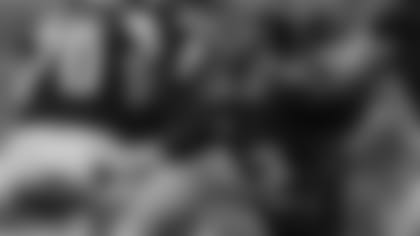 Quatavius from Atlanta, GA
How come the Falcons will not get rid of Matt Ryan and get an explosive quarterback who can run, scramble and etc.?
Matt: It's super simple, Quatavius. First, let's just make note of the fact that Matt Ryan is a great player, and he is not why this team only won four games last season. Second, take some time to read about the salary cap and how it works. This isn't like fantasy football where you can just add and drop players to your roster with little or no consequences. The Falcons are financially committed to Ryan and to move him before or after June 1 would be very costly. Ryan has a cap number of $40.9 million and $17.9 million comes from past bonuses and restructurings. If the Falcons were to trade hie, that would add another $26.5 million to that total. Excluding an extension that might reduce Ryan's 2021 number, the Falcons will carry a charge in excess of $40 million, whether he's on the team or not.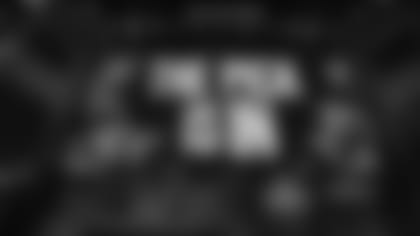 Daryl from Richmond Hill, GA
Since so many teams are dying for a great QB, why not make a deal for a draft and trade, pick the QB they want, get their first three No. 1s, hopefully a #15 or lower #1 to get Najee Harris, or pick the best stud available at RB, edge, O-line. etc. We aren't going to be great in one year, but we could be in two or three with these extra #1's. Trade Julio to save $ and get some picks while we can. He is so great, but just too injury prone. He will be leaving after contract expires anyway, and we will get nothing. Keep Matt. He can be very good with a RB and some protection. Get a pretty good QB to groom ... Mac Jones, the kid from N.D. State. We would still have a future QB, and don't have to just eat Ryan's guaranteed $. We needn't keep the top QB dog in the draft. Draft and trade.
Matt: If there is a willing trade partner and the compensation is enough for the Falcons to consider trading down, then that should be an option. Trading down at No. 18 compared to trading down from No. 4 is a lot different though. You're talking about elite players vs. very good ones, if you're drafting and evaluating the right way. There are no guarantees, as we all know. But trading down – if there is a willing trade partner and the price is a no-brainer – is always an option.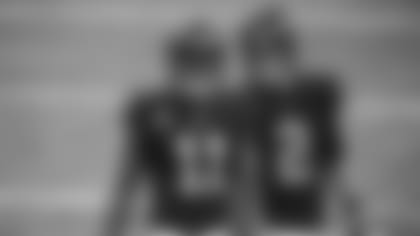 Nico from Germany
Hey Matt! Always good to read different ideas and opinions here! Thank you for your honest answers. Here are my thoughts about the upcoming draft and our QB. If we draft a QB now, it's likely to happen the young man will turn over the QB job from Ryan after 2 years. That would be the end of our best franchise quarterback in our history. I am a big Matt Ryan fan. He and Julio are the reason I became a Falcons fan and I would be very sad if Ryan plays another MVP-like season with another team and not with us. I'm sure he will still perform well even in old age. Anyway, it would be perfect for our future QB to learn behind Ryan. Also, Matt will notice the pressure behind him. Could be oil for the fire? Aaron Rodgers played one of his best career seasons with 39. Matt is only 35. What's your idea?
Matt: Look, I think Matt Ryan will have some day in what happens, and I think that when you're talking about the best quarterback in franchise history, everything should be and will be considered. I keep saying it, and I'll say it again: Ryan is not the source of the Falcons' struggles. He's a great quarterback and he is still producing at a high level. Ryan has said that he wants to remain here and play with the Falcons repeatedly. The Falcons have a top-five pick and will consider what to do with it, and if they take a quarterback, they'll eventually move on. At some point, Ryan will move on, too. The question is when – and that's what the Falcons are deciding (if they haven't already). They're evaluating this roster – every position – and figuring player growth, potential and cap dollars into every move. I don't have those answers, I promise you. But once we get into free agency and hit the draft, we'll all have a better idea of the direction this team is heading in – for the short term and long term. MAILBAG
Do you have a question about the Falcons that you want answered? Ask a question here and it could be posted on AtlantaFalcons.com.
Go ahead, ask the Beek
Do you have a question about the Atlanta Falcons (or anything football-related) you'd like to ask Matt Tabeek? If so, hit the link. Please remember to include your home state (or country if you live outside the U.S.). Thanks for reading SFTB!