Happy new year, Falcons fans. While I've been busy writing about all of the interviews and reports about the general manager and head coach vacancies, the SFTB inbox has been stuffed with questions. So, let's get to them now. Just remember that all opinions here are mine unless noted otherwise.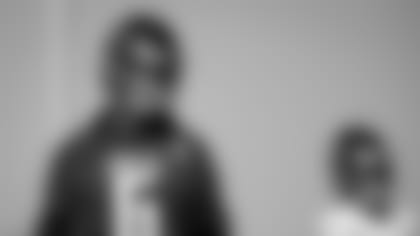 Eric from Eau Claire, WI
Can we put all these "draft a QB" takes in the trash? We already have a possible replacement on the roster in Kurt Benkert. Obviously, he hasn't had any meaningful game time, but he's got 3 years in the system and has been out most valuable practice squad member and he brings mobility to the QB position which is what most fans want nowadays in Fields/Wilson. Benkert deserves to backup Matt Ryan next season and should be the planned successor until he proves to us that he's not the guy for the job. Too many other major areas on this team that need improvement and QB isn't one of them.
Matt: A few things about this that should be noted here. First, when a team holds a top-five draft pick (the Falcons own the No. 4 pick), everything is on the board, including quarterback. Top-five picks should be franchise-altering picks. And hopefully the Falcons aren't picking in the top five again anytime soon. But while there, they should take full advantage of it – and take the best player available regardless of position. Next, Kurt Benkert has been here but what (or whose) system are you referring to, Eric? In case you missed it, the Falcons are interviewing general manager and head coach candidates. There's a lot of changes coming to this organization. And I'm pretty sure there will be a new system in place. The Falcons need to address a lot of areas on this roster. How they go about it will be up to a new regime – and the people they put in place to make those decisions. Lots of changes are coming. That all said, Benkert has performed well in preseason games (remember those?) and as things stand right now I expect him to get a shot at competing for the backup job here in 2021.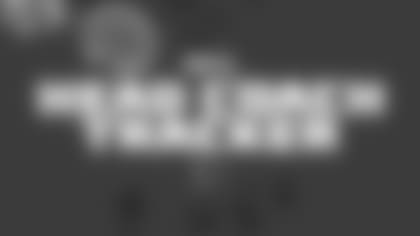 Get the latest updates!
Click below for a collection of names being reported as candidates for the Atlanta Falcons' open head coach position
William from New Haven, CT
Who do you think will be our GM and head coach?
Matt: Not into small talk, eh? Getting right to the point, William. I like it. Look, all you can do is look at who the Falcons are interviewing right now – and that should give you a very good sense of the direction they're heading in. The more you see a name associated with a team, the more they interview him (or her), the more you get the sense that the courting is going well and that there is mutual interest. Right now, the Falcons are still conducting initial interviews, but it would not surprise me if things started heating up quickly, especially when it comes to the general manager. Remember, certain coaches are involved in playoff races, which makes me think a GM could be named first. But we shall see. So far, the Falcons have interviewed the following candidates for head coach:
Jan. 1: Raheem Morris, Atlanta Falcons interim head coach
Jan. 4: Eric Bieniemy, Kansas City Chiefs offensive coordinator
Jan. 4: Robert Saleh, San Francisco 49ers defensive coordinator
Jan. 6: Joe Brady, Carolina Panthers offensive coordinator
Jan. 7: Nathaniel Hackett, Green Bay Packers offensive coordinator
So far, the Falcons have interviewed the following candidates for general manager:
Dec. 18: Anthony Robinson, Atlanta Falcons director of college scouting
Dec. 18: Rick Smith, former Houston Texans executive vice president of football operations
Jan. 5: Brad Holmes, Los Angeles Rams director of college scouting
Jan. 5: Morocco Brown, Indianapolis Colts director of college scouting
Jan. 6: Terry Fontenot, New Orleans Saints vice president/assistant general manager of pro personnel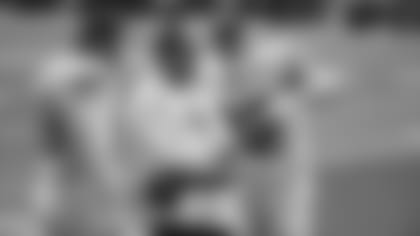 Stephen from Franklin, KY
Hey, Beek. Been a Falcon fan since 1980. I've seen a lot of things go down. I just want to say I think we should go for the defensive coordinator of the LA Rams for head coach. I believe in younger coaches in the new NFL. Seems like they communicate and fire up these younger players, which we need. Please tell Mr. Blank. I am a die-hard fan of all time. If you don't believe me just ask my wife of 36 years. And my kids and grandchildren that are all Falcon fans.
Matt: Oh, no one is doubting you love and loyalty to the Falcons, Stephen! At least I'm not. The man you're referring to is Brandon Staley, the defensive coordinator of the Los Angeles Rams. That Rams unit is ranked No. 1 in a number statistical categories and they're a big reason why the Rams have advanced to the second round of the playoffs. I think Staley is definitely an innovative and rising assistant coach in this league – and he's been linked to the Falcons in at least one report. Will he interview here? I don't know that yet, but he's definitely on the radar for a lot of teams.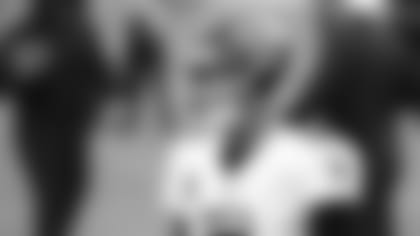 Walter from Atlanta, GA
I believe the Falcons should part ways with Matt Ryan; use him as "trade bait"! They should select "JUSTIN FIELDS, Ohio State Quarterback" with the 4th pick. We need a mobile young quarterback!!! We could get some excellent addition draft picks or free agents with unloading Matt Ryan. Your thoughts? We can always acquire a good linebacker down the road; if Justin Fields is there, we should grab him!!!
Matt: When you look at how the Falcons have performed and look at the roster objectively, Matt Ryan is hardly the biggest problem with this team. Second, you can't just "unload" Ryan without taking a tremendous salary cap hit, Walter, because of the way his contract is structured. In short, it doesn't make sense. If Justin Fields is on the board when the Falcons pick at No. 4 and he is this new regime's highest-rated player, then I think they should draft him. As I said above, I think teams should always take the best player available in the first round, especially when picking in the top five. And you don't have to move on from Matt Ryan, either. Not every quarterback drafted in the first round is guaranteed to be successful as a pro, Walter. How many times have witnessed that? Look at JaMarcus Russell and Dwayne Haskins. Heck, look what's transpiring in Philadelphia right now. It's not always a question of talent, but fit and system – and the surrounding talent. The Falcons need to address a lot of areas. Oh, and one last thought on Fields ... I'm really looking forward to seeing how he performs against the Alabama in the national title game. He looked one way against Northwestern and completely different against Clemson. You always judge the entire body of work, but this is an intriguing matchup.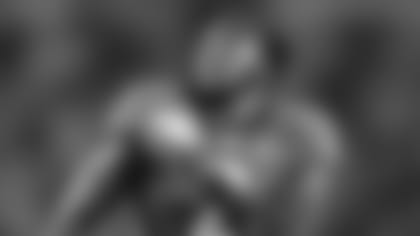 Jimmy from Brunswick, GA
Where would you put Georgia safety Richard LeCounte in the draft now that he's announced his intentions to enter the draft?? (I'm assuming you posted the mock draft before his intent).
Matt: I've read a lot of different opinions when it comes to Richard LeCounte – and where he goes in the draft is anyone's guess at this point. Some seem to think he could be a late second-round pick while others think he'll be a Day 3 pick or even go undrafted. I've read where some think he'll be under-drafted, meaning he's better than most may think. If pressed (and since I haven't watched a ton of video on him as of yet), I'd say he'll probably be a Day 3 pick unless a team just falls in love with him. He's 5-foot-11, weighs 190 pounds and reportedly doesn't have top-end speed, which is why I think it'll be crucial for him to get in the right situation – scheme, coaching, etc. – to succeed at the next level. Maybe I'm wrong, but that's just my early take on him.
Go ahead, ask the Beek
Do you have a question about the Atlanta Falcons (or anything football-related) you'd like to ask Matt Tabeek? If so, hit the link. Please remember to include your home state (or country if you live outside the U.S.). Thanks for reading SFTB! MAILBAG
Do you have a question about the Falcons that you want answered? Ask a question here and it could be posted on AtlantaFalcons.com.