Good morning, Falcons fans and fellow Beekers! The start of free agency is right around the corner and … I wouldn't expect the Falcons to be big spenders at any point. I'm anticipating seeing some deals restructured and a fair amount of turnover on this current roster, truth be told. When a team finishes 7-9, 7-9 and 4-12 over the last three seasons, parts ways with its GM and head coach and has very little wiggle room with its salary cap, changes are inevitable. I know many of you have lots of questions, so let's get to those now. Just remember that all opinions here are mine unless noted otherwise.
Actually, let's all tap the brakes for a minute. I have some personal news I want to share with you, the Beekers, and Falcons fans all over the world.
For four years in this space (and my SFTB inbox), I have gotten to know so many of you – on a first-name basis. On top of experiencing your passion and love for the Atlanta Falcons firsthand – which is what brought you here in the first place – I've learned about what you do, where you're from, seen pictures of you, your children and families (and pets!), and learned why you all love the Falcons so much.
So many of you have become my friends and it's like catching up with my extended family every morning over coffee, even though we've never met in person (which now seems kind of normal in the midst of a global pandemic).
What doesn't make it to the website are all the amazing (and sometimes heartbreaking) letters and emails I've received from you – literally from all over the world. Australia, Germany and Mexico to U.S. military bases around the globe. You've even shared your personal losses, struggles, and tragedies. I'll never forget those, and I've tried to respond to all of you.
You've also let me have it and given me earfuls, using all sorts of NSFW words and phrases, when you thought I was defending Steve Sarkisian, Dan Quinn or Matt Ryan too much over the years! I've been called words here I've never heard before ... and I thought I'd heard them all growing up in New York and Jersey.
When I tested positive for COVID-19 last April and got pretty sick, you were there for me. I received hundreds of emails and direct messages on Twitter from you wishing me to a speedy recovery and sending lots of prayers. When my Dad – a loyal reader of SFTB, btw! – died in late May, the outpouring of love and support from you Falcons fans brought me to tears. It was incredible and helped me through one of the toughest periods of my life.
This will be the last week of Straight from the Beek and so many other things I write here for the Atlanta Falcons. As I noted, it's been a year filled with lots of change and challenges – not just for me, but for all of us. You can fight change, or you can embrace it. I'm choosing the latter. Remember what I've always told you here, Beekers, with change often comes opportunity.
There will be a time and place to talk about what's next for me, but now is not it. I have always said that this space is about you, the fans. Your questions are what makes Straight from the Beek go. And as you now know, your questions, thoughts and letters, have helped me go. I'll be forever grateful for that.
Thank you, Beekers. I love each and every one of you ... especially you, Jerry!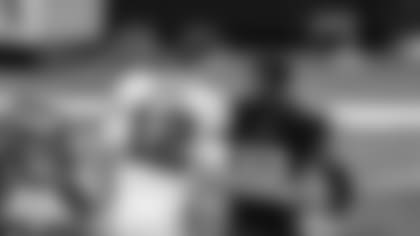 Alex from Moreno Valley, CA
Hey Beek, Huge fan of your writing. I applaud you for not being like everyone else and putting a QB into every single Falcons mock draft. My question is about the defense, specifically at the safety position. I'm sure everyone is noticing that the position is down three starters, since KeKe could have played in the box as well. What do you think Terry has in store for us fans to fill that huge void? Not bringing back two starters and cutting a key leader in the back end does not look good at all. I understand they are the experts and I believe in their moves, but I wanted to hear from you on how this can impact the Falcons on defense. Especially when defense isn't our strongest aspect.
Matt: Thanks, Alex. Appreciate that! I think the Falcons will address the safety position in free agency … eventually. I think they'll wait and see how things shake out and try to land a veteran player with some tread left on the tires. Due to the salary cap, I think you'll see a good number of players signing shorter deals this year – you know, bet on themselves – with the hopes of landing a bigger deal down the road. I also think the Falcons could address the back end of the defense on Day 2 or 3 of the draft. I don't have a definitive answer for you because there's a lot that still has to play out with the Falcons and the cap. Expect change, though. That's part of what happens when you miss the postseason for three straight seasons.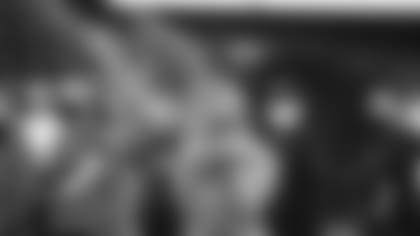 Charlie from Boulder, CO
Beek, I know that Fontenot and Arthur Smith attended Trey Lance's pro day in North Dakota, but I was wondering if you know if they also attended Oklahoma's pro day or if Fontenot sent his scouting staff to Oklahoma?
Matt: Hey, Charlie. I have been told through a trusted source that the Falcons are going to try and be at every single pro day, especially ones with multiple top prospects (like Oklahoma).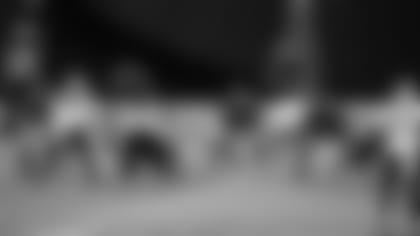 Joel from Columbus, GA
Hi, Beek! Falcons fan here since inception in 1966! I've seen the good, the bad and the ugly!!! The 2016 season was great fun for me but that's been years ago and with no playoffs since. I absolutely love your Falcons Mock Draft 9.0 and would love to see it happen! Maybe you have no way of knowing but, my question is, do you think the Falcons will be smart this year and get a real talent on the O-line (OG) or wait in the draft until it becomes "a reach"?
Matt: Hi, Joel. I think the Falcons must address the line of scrimmage. No question about it. Matt Ryan is a good quarterback, but he's been sacked way too much over the last three seasons. The running game has been inconsistent and, at times, non-existent. All of that (not all of it) stems from struggles in the trenches. So, yes, the Falcons must get better up front. But, no, they should not reach – and put needs above talent. Take the best player available but upgrade up front. It should be a priority.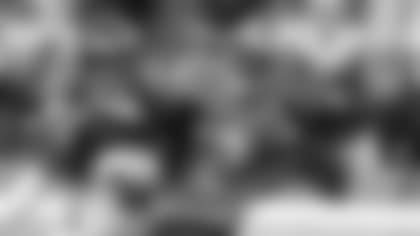 Roxanne from Decatur, GA
Just askin' but wouldn't it be great to offer Mohamed Sanu a one-day contract so he can retire as a Falcon? He gave us lots of great years. He shouldn't be forgotten.
Matt: Hey there, Roxanne. I have not heard anything about Mohamed Sanu retiring. I know that he played last season with the Detroit Lions and is set to become a free agent, but nothing on the retirement front. As far as giving him a one-day contract, that's obviously up to the organization and ownership. Usually that kind of thing is done for franchise legends, future Ring of Honor inductees, etc. While Sanu provided a good number of fantastic plays and memories, I don't know he'll be remembered as a Falcons or a Bengals player. I think both, if we're being honest.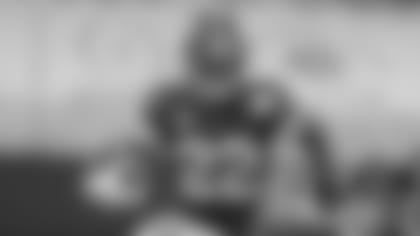 Jorge from Guadalajara, Mexico
Man, is there a way you could reach out the new GM office and strongly push for the Mock 9.0? I really liked it. I truly believe if we could get those players (Surtain II, Harris and Ossai) and sign back Keke, we'll be in a good spot to actually compete and make Sundays fun again. No sense in trading away our best QB ever or pick a replacement when it is fully proven that QBs now can play into late 30s and early 40s. I just read about Jake Matthews contract restructure ... why in the world aren't we doing it also with Julio and Ryan or others? I see most teams are restructuring contracts and we're getting behind ... I understand Arthur and Terry just got here and are still evaluating, but time is running out.
Matt: Well, I'm glad you liked the most recent scenario I played out in mock draft 9.0. At the heart of it was turning pick Nos. 4 and 35 into more value while still landing top talent. I based on teams that are rumored (or reported) to be interested in moving up and wanting to land a quarterback, for instance. Of course, no trade is possible without a willing trade partner. So, by trading back I turned picks 4 and 35 into 9, 15 and 46 – and grabbed a top cornerback, top running back and one of the better edge rushers. Please keep this in mind when restructuring these contracts – eventually you have to pay the bills! The last thing you want to be doing is writing checks for players who are no longer on the roster. And I'll leave it at that.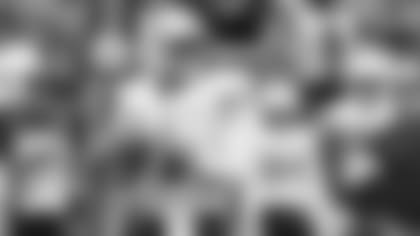 Mitchell from Decatur, GA
Scouting reports of QBs often focus on the physical aspects of their game, such as height, weight, arm strength, mobility and accuracy. I am more interested in how they mentally process the game. Being able to identify what the defense is going to do pre-snap, pocket awareness, situational awareness, being able to go through progressions quickly, not staring down receivers, looking the safeties off, recognizing mismatches, etc. are abilities that seem to separate the good QBs from the average ones. A lot of the top-ranked QBs in the draft have the physical tools. How would you rank them on the mental aspects of the game?
Matt: Mitchell, that's a huge part of all player evaluations – trying to learn about them as individuals, their football IQ and what makes them tick. Are they mentally tough? How do they process information and a lot of the qualities that you mentioned above. And as much time, energy and resources that teams spend on these evaluations, there are still no guarantees that they'll pan out on the next level. We've seen it time and time again – and it can ultimately cost people their jobs. The other part of it is putting the player in a position to succeed, surrounding him with talent. Teams that are often pick high in the draft are teams that have a lot of holes. It all goes hand in hand. I do not have the ranking you're looking for – that's what the scouts and general managers do. They meet with the prospects; they ask probing questions. They ask them to diagram plays and things of that nature. They also interview coaches, teammates, friends and former coaches. They really do their homework on some of these guys. And if you can spot patterns, that's always helpful. But it's not easy to do or predict.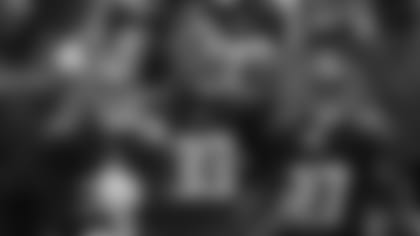 Rasheen from Meriden, CT
Hey Beek! It's been a minute hope all is well. Let me say sometimes being a die-hard fan of the Falcons is straight up heartbreaking. I understand the new regime has to alleviate the cap nightmare. I understand they were hired with a plan for immediate and sustainable success ... but Beek ... C'mon ... no tag for Keanu? Now news they won't even try to re-sign Kazee. He's been nothing but a ball hawk/playmaker on the field. Even tied for first place for INTs one of his first three years … I thought for sure one of the two would be retained (hoped for both). I guess I'll just ask the question which is fairly simple. Are they that high on Jaylinn or is this to get other players familiar with Pees and, if so, WHO? Really confused at this point. So, look forward to your response.
Matt: The Falcons have gone 18-30 over the last three seasons, Rasheen. They've missed the playoffs all three years. They made tough decisions to part ways with the previous head coach and general manager – and now a new regime is in place and expected to implement a short-term and long-term plan for sustained success. That means upgrading the roster, parting ways with players who don't fit into their plans and also managing the salary cap differently (so that they can afford to go out and eventually get the kinds of players they want here). There is going to be a lot of turnover, so get used to it. There is not going to be a lot of spending, either. The best way to build any team is through the draft, and that's where you'll start seeing new players who will come in and make an impact – in 2021 and the years to come. Are there talented players on this roster who will end up moving on? Yes, but that's part of the game – and something every team goes through, especially after a coaching transition.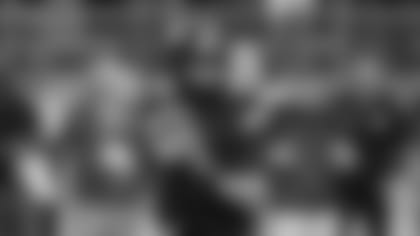 Matt from Cincinnati, OH
First time writer, but frequent reader. My question is about the draft. TF has made it clear that we're going to draft a quarterback, but what he's not saying is what round. I'm thinking we will trade down to get an extra 2nd-round pick. Everybody thinks we are locking in on Justin Fields, but I think it's a smokescreen. The quarterback we really want is Trey Lance. Then with the extra 2nd round pick we pick up the best available running back and OG Quinn Meinerz. That kid is a beast!! He's not Quinton Nelson, but he's very good. Our 3rd and 4th round picks have to be a safety or corner. Also, any chance of one or all of our star players restructuring their deals to get under the cap? Thanks, Beek.
Matt: Thanks for reading SFTB and writing in, Matt! Let's rewind it a bit and clarify what exactly Terry Fontenot has said. The Falcons' new general manager has said that the Falcons will add quarterbacks to this roster. Well, that's a given considering that Matt Ryan is the only one on the roster right now. Kurt Benkert and Matt Schaub have moved on. Will the Falcons draft one at No. 4? Will they move up or down to get a quarterback? Will they add one on Day 2 or Day 3 of the draft? No one knows the answer to that, for sure. And maybe the Falcons are waiting to see how some things pan out, too. Fontenot has also said that he's all for adding a strength to a strength on the roster. So that could mean quarterback and it could also mean a receiver, too. As far as what happens and what positions will be addressed in the draft, that's anyone's guess right now, Matt. The Falcons have put together their draft and are evaluating players now at their pro days. It's going to be really interesting to see how this shakes out. MAILBAG
Do you have a question about the Falcons that you want answered? Ask a question here and it could be posted on AtlantaFalcons.com.
Go ahead, ask the Beek
Do you have a question about the Atlanta Falcons (or anything football-related) you'd like to ask Matt Tabeek? If so, hit the link. Please remember to include your home state (or country if you live outside the U.S.). Thanks for reading SFTB!