We're inching closer to the Super Bowl and putting a bow on the 2020 season. For Falcons fans, it was another tough season filled with ups and downs. A lot of you, based on your emails and questions, have moved on and are ready for free agency and the draft. So am I, by the way. Let's get to your questions and just remember that all opinions here are mine unless noted otherwise.
Ken from Ellenwood, GA
Hello Beek! Hope all is well! I truly believe that at least season, 5 or more of the games we lost last year was due to the coaching staff that was in place. I know they did the best they could, but they came up short! I not trying to disrespect the last staff it's just my opinion. I like this new staff that has been assembled. Do you think this coaching staff that has been put together going to make a difference even with the players we already have on this team?
Matt: Time will tell, Ken. Stay tuned.
Cameren from Lithonia, GA
Should the Falcons possibly go after a certain player?
Matt: Yes. At this rate, this will be the quickest and shortest SFTB ever.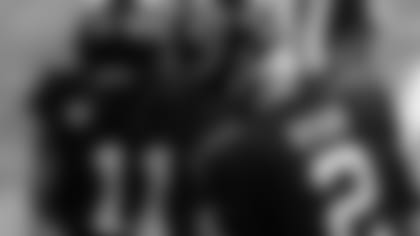 Christopher from Oceanside, CA
Beek! I read some reports that we do not intend on trading either Julio or Matty Ice. While I'm excited about the fact that Julio will be around, I'm not so sure about Matty Ice. When I first read the report, I thought about the recent Rams-Lions QB swap, and the extra picks that Detroit received. Now are we to sit here and believe that we couldn't receive something similar (or even more)? I get it, Stafford is a few years younger, however, Matt Ryan is only 35 (not too old for today's QB standards), and he definitely has the better resume than Stafford (MVP + Super Bowl appearance). All I'm saying is that Terry Fontenot should at least hear potential suitors for Matty Ice (I've heard rumors about the Colts and 49ers as possible landing spots). Why would we tip our hand so soon? Your thoughts.
Matt: I don't think any hands are being tipped, Christopher. There's nothing new or even surprising about the report. Go back and read what I wrote in yesterday's SFTB regarding Matt Ryan – it was essentially the same reason as what you're hearing right here. It makes no financial sense to do anything in 2021. While the cap figure for Julio Jones is less than Ryan's, it's still significant. With all of that said, this is the NFL, and anything can happen. All it takes is one desperate team to make one offer … and suddenly the ball is rolling.
Thomas from Hiawassee, GA
Hey Beek, I'm a die-hard Matt Ryan fan and so is Falcons Nation, whether they are willing to admit it or not. Ryan has a lot of football life left and has never been the problem with this team. That brings me to my question, what are some things that you have seen with this organization that would explain why we seem to always come up short? Arthur Blank seems to be a great owner who wants to win at all cost, and we have some great pieces in place. What's it gonna take in your opinion for us to be great? I think the staff so far is a good start. Thanks
Matt: Hi, Thomas. It's hard to win the NFL. This league is so competitive. It's about having the right combination of game-changers and depth on your roster, solid coaching decisions, managing the cap the right way to remain competitive in the market year in and year out, good health and a little bit of luck every so often (you know, the right bounce of the ball). And even then, Thomas, there are no guarantees. The Falcons have some difference-makers now, but they need to stay healthy and on the field. They've got to improve in the trenches, or none of those skill players really matter. They need to hit on draft picks, especially when they have top-five picks. They need to continue adding talent – at every single position. They need to make good coaching decisions and go into games prepared. If they can do that and this new staff can put these players in a position to be successful week in and week out, then that'll at least give them a chance.
David from Lexington, KY
First time, long time Beek. Big fan and look forward to your thoughts. I grew up in Covington Ga., and my parents are from Birmingham Ala., so I'm a lifetime Falcons and Crimson Tide fan. I've been watching Alabama's Mac Jones since middle school and have compared him to Matty Ice for some time. Would love to see him come in and learn under Matt and wanted to know what you think. Thanks for all you do. Go Falcons and Roll Tide.
Matt: How can anyone not like and be impressed with Mac Jones and what he's done at the University of Alabama? Is he surrounded by great players? Absolutely, but he still plays a critical position and has executed so well for the Tide. When I watch him play and stand in the pocket, I can't help but be reminded of Tom Brady some. Now, I'm not saying he'll experience the same success as Brady, but that's just who I think of at first glance. As far as Jones being picked at No. 4, well, I just don't see it. I think that's a little too high but … all it takes is one team to fall in love with a prospect, as we've seen over the years.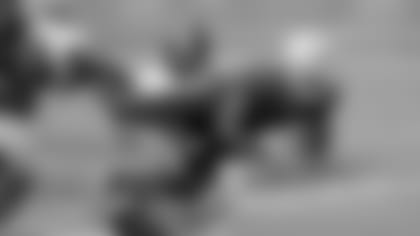 Alfred from Atlanta, GA
As you look at the different NFL mock drafts and do your research, what player(s) is constantly being left out of the top 15. Feel free to give us your hidden gems.
Matt: Haha, well there are a lot of players left out of the top 15. Are there players who are projected to go in the lower or bottom half of the first round who could end up being picked higher? Absolutely. That always seems to happen, just like certain other players tend to fall unexpectedly. I think Kyle Pitts, Mac Jones, Trey Lance, Kadarius Toney and possibly even Najee Harris could all be picked higher than most are anticipating. As far as hidden gems go, well, I just love both of those running backs coming out of North Carolina. Javonte Williams and Michael Carter are two good ones.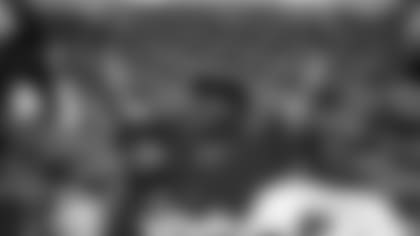 Tony from Flowery Branch, GA
Hello Beek and thanks for what you do, sir. I have been a Falcons fan for 30 years... Been through the ups and downs, and at times torn apart. Yet I will not burn my jersey, I will not post negative comments regarding my Falcons. Plenty disagree but Matt Ryan is not the problem. Matt Ryan has plenty left in the tank and Julio Jones does too. Give Matt Ryan time and he can beat any team ... Julio needs to heal, and he will be back for vengeance. This new coaching staff is coming together beautifully. When the confetti falls and the Falcons win that SB, all the doubters please stay away. We did it without u.
Matt: I get a lot of emails and comments like yours, Tony. Look, I think Matt Ryan and Julio Jones will do what they've always done for the Falcons in 2021. I do. However, I don't know what the Falcons are going to do in free agency and the draft – or how Arthur Smith and Terry Fontenot will begin to reshape this roster for next season and the seasons to come. And who know what kind of success they'll have this coming year – it's way too early to make predictions, that's for sure. But … if things go really well, I'm positive that most of the doubters and naysayers will change their stance and say that deep down they believed all along. It's just what a lot fans do. MAILBAG
Do you have a question about the Falcons that you want answered? Ask a question here and it could be posted on AtlantaFalcons.com.
Go ahead, ask the Beek
Do you have a question about the Atlanta Falcons (or anything football-related) you'd like to ask Matt Tabeek? If so, hit the link. Please remember to include your home state (or country if you live outside the U.S.). Thanks for reading SFTB!