The Falcons' coaching staff is changing by the day (in case you haven't been paying attention) because, well, a lot of things are changing around these parts. It's exciting and, well, there are a lot of unknowns as we head into the offseason. Free agency and the draft figure to be equally unpredictable and telling as this new regime begins to reshape this roster. In the meantime, you've got plenty of questions, so let's get to them now. Just remember that all opinions here are mine unless noted otherwise.
Kenneth from Wynne, AR
Hey Beek, I have been looking at the mock drafts and they have us passing on Micah Parsons, and possibly Justin Fields. Yes, Matt Ryan still has some gas in his tank, but I have watched Justin Fields play through high school and college; he is an awesome QB. He is mobile but has arm strength. Micah Parsons is a fast, physical, and versatile linebacker. I have watched film over both of these players, and they are great. I would really like to see us pick up one of these players. What do you think, Beek?
Matt: The first thing I want you to do when you're done reading SFTB today is go and hit this link, Kenneth. I've put out two mock drafts so far, and that one is NFL mock draft 1.0. In that scenario I have the Falcons picking Micah Parsons at No. 4. The second thing I want ALL of you to do is remember this when it comes to my mock drafts: All I am trying to do with each one is try to anticipate what might happen in the three picks ahead of Atlanta. That will change week to week as, for example, rumors about Deshaun Watson begin to swirl or a guy a prospect like BYU quarterback Zach Wilson moves up draft boards. In my second mock draft, I did just that – I reacted to some of the Watson reports and noted how the Texans' don't have a first-round pick. Bingo. This week, I'll have a different scenario and explain why it could happen. I hope you guys are enjoying the mock draft, by the way. Next one drops on Thursday morning.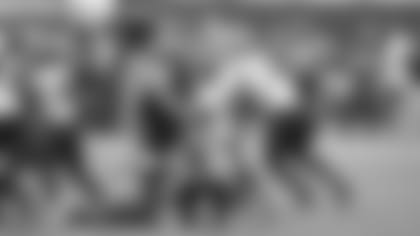 Rodney from Atlanta, GA
Why wouldn't the Falcons seek to improve more on OL and DL?
Matt: I don't know, Rodney, because they definitely should try. We've also seen the number of times Matt Ryan has been sacked over the last few seasons – 41 (2020), 48 (2019) and 42 (2018). Ans it isn't just the pass protection that's subpar; the Falcons must run the ball more effectively on a consistent basis. They must improve up front. On the other side of the ball the Falcons need to find a dominant pass rusher; they've got to generate more pressure on opposing quarterbacks. And we all know that if you can win in the trenches it tough to win in this league at all. Look, if Penei Sewell is still on the board when the Falcons pick, I imagine they'll think about it. He's considered the best offensive line prospect in this class.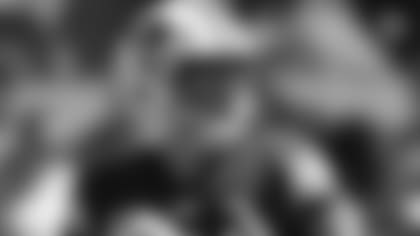 Tony from Atlanta, GA
This is my first time commenting on your site, I've read a lot of opinions over the years and it has broadened my own assessment on the outlook of the team. Unless Lawrence and Fields fall to us, and with the Falcons in a salary cap dilemma, and earned the possession of the #4 pick in the draft. Should they trade out of that slot for more draft picks? As for quarterbacks, I think Kyle Trask or Jamie Newman (even with opting out) should be graded just as strong as Wilson, Lance and Jones – and you can grab in the latter rounds. Or even Kellen Mond who's more similar to Tannehill. What's your thoughts?
Matt: What about Zach Wilson? While trading down for more picks is tempting – especially if you can still land a player (or players) you covet – I'd rather take a franchise-altering player and stay put at No. 4. Unless you're a perennial loser, you'd like to think the Falcons won't be picking in the top-five again anytime soon. It's not about filling needs; it's about adding really talented players to your roster, regardless of position. Why would bypass elite talent only for your competitors to scoop them up? Take the players atop your draft board. And welcome to Straight from the Beek! Thanks for writing in.
Michael from Lizella, GA
Dear Beek, I thoroughly enjoy reading your thoughts and reports concerning the Falcons. We are in the midst of several managerial changes; many choices are going to be made. My question is: Do we or do you think we need to pick a QB in the first round?
Matt: Well, Michael, the good news is that most of the bigger decisions have been made and the Falcons now have a new general manager and head coach in place. Both Terry Fontenot and Arthur Smith are busy putting together staffs and evaluating this roster now. It'll be interesting to see what the three teams in front of the Falcons do in the draft – if they trade those picks – and to see who will be drafted before them at No. 4. I do think there's a very good chance that one of the top quarterback prospects will be there when the Falcons are on the clock. If the Falcons pass on a quarterback with the first pick, it's a clear signal that they believe they can win with Matt Ryan not only in 2021 but in the next 3-5 seasons, too.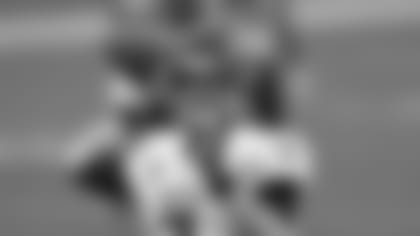 Michael from Wisconsin
My current preference for the QB1 is Matt Ryan. Which quarterback prospect do you prefer that the Atlanta Falcons draft as Matt Ryan's backup QB? Justin Fields, Trevor Lawrence, Trey Lance, Jamie Newman, or Kyle Trask?
Matt: Well, let's be clear here. I don't have access to the Falcons draft board, but I do believe they should take the best play available at No. 4, regardless of position. And if that player is a quarterback, then so be it. Take him. I think there's a good chance that Justin Fields and Zach Wilson could be sitting there are No. 4, too. Do they have one or both of those players rated higher than, say, Micah Parsons or Penei Sewell? That's what we'll find out on draft day. I had to rank the quarterbacks, I'd say that Trevor Lawrence is the clear top QB prospect in this class. Then it gets tricky. Justin Fields and Zach Wilson are definitely next, and the order depends on your preferences. I'd rate them Lawrence, Wilson and Fields as 1-2-3. Trey Lance is right up there, too, if you believe everything being written and said about him from some well-respected draft analysts and NFL writers. We'll know for sure in the next two to three seasons. Remember, Dak Prescott was taken in the fourth round. The guy he replaced, Tony Romo, was an undrafted free agent. The team, the talent around them, coaching and health are also big factors. In short, who knows. But that's my early take on it, Michael.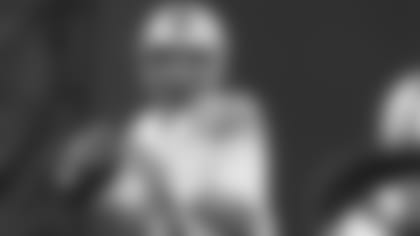 Alvin from Hampton, VA
IF YOU ARE GOING TO GET A QUARTERBACK, I HIGHLY SUGGEST YOU GET THE QUATERBACK FROM OHIO STATE! YOU DIDN'T LISTEN TO ME LAST TIME AND GOT IT WRONG. YOU ARE WELCOME IN ADVANCE. WHAT DO YOU THINK?
Matt: I hear you loud and clear, Alvin! No need to yell, my man. I'm big fan of Justin Fields and think he's going to have a nice career in the league if he lands with the right organization.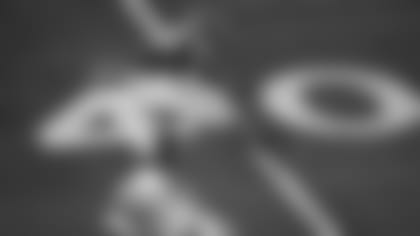 Chad from Northport, AL
Hey Beek! Given Arthur Smith's success with the running game with the Titans, do you see a likely scenario of the Falcons either trading back or if he's still available late in the first round, trading up to draft Najee Harris?
Matt: I really hope that the Falcons do not trade back, Chad. I hope they snag a top-five talent. As far as Najee Harris goes, I can see him going in the lower part of the first round or even early in the second round right now. If that's the case, I could see the Falcons making a move to land him. They could really use a bell cow in the backfield and you'd think a player like Harris would thrive in Smith's offense (based on the results he had with Derrick Henry in Tennessee). MAILBAG
Do you have a question about the Falcons that you want answered? Ask a question here and it could be posted on AtlantaFalcons.com.
Go ahead, ask the Beek
Do you have a question about the Atlanta Falcons (or anything football-related) you'd like to ask Matt Tabeek? If so, hit the link. Please remember to include your home state (or country if you live outside the U.S.). Thanks for reading SFTB!