The NFL's best – yes, B-E-S-T, best – receiver agreed to terms on an multiyear extension Saturday that will make him the highest-paid receiver in the league. And he is worth every single penny and so much more – to this team, this franchise and this fan base. The same is true for Matt Ryan, who received a five-year extension about a year ago.
We know Julio's worth, but let's talk legacy and what is unfolding before our very eyes.
What Falcons fans – and, really, NFL fans everywhere – are witnessing is one of the greatest quarterback-receiver duos to ever play the game.
Each will eventually own every single passing and receiving record in Falcons history when they're done. And both will likely be shoo-ins for Canton, too.
Before you start calling me some sort of homer or Kool-Aid drinker, think for a moment about the best passing-catching duos in NFL history. I can think of 10 great ones, in no specific order.
Joe Montana-Jerry Rice
Steve Young-Jerry Rice
Peyton Manning-Marvin Harrison
Troy Aikman-Michael Irvin
Jim Kelly-Andre Reed
Tom Brady-Randy Moss
Ben Roethlisberger-Hines Ward
Brett Favre-Antonio Freeman
John Elway-Rod Smith
Roger Staubach-Drew Pearson
I wanted to throw a few other quarterbacks in there, but they had multiple receivers who stood out, like Dan Marino-Mark Clayton/Mark Duper or Terry Bradshaw-Lynn Swann/John Stallworth.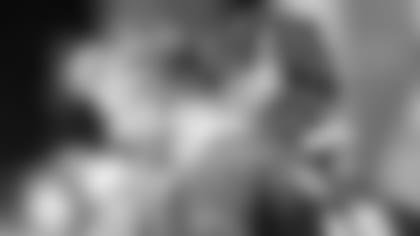 Regardless, the Matt Ryan-Julio Jones combination will undoubtedly be mentioned in the same breath as those all-time great duos, if they aren't already.
And, they're at the peak of their games, something Falcons fans should savor.
This new contract for Jones was a long time coming. The league's best and most complete receiver had to be paid.
Everyone in the league knew it.
Prior to getting the t's crossed and the i's dotted on this latest contract extension, Jones wasn't even among the NFL's top 10 highest-paid receivers, in terms of average salary per year. The Cleveland Browns, in fact, had not one, but two receivers who made more than Jones annually, according to overthecap.com.
Now Jones has a deal in hand that reportedly pay him $22 million per season and moves him to the front of line, right where he belongs.
I don't want to hear about the debates of who is better right now, either – you know, Jones vs. Antonio Brown or Jones vs. DeAndre Hopkins or Jones vs. Michael Thomas. No disrespect to those guys, but Jones, who at age 30 and at the top of his game, can do everything those guys can on the field.
Since Jones entered the league in 2011, he ranks second in receptions (698), second in receiving yards (10,731), third in receiving yards after the catch (3747), second in first down receptions (495) and first in explosive plays (302) among receivers in that span according to Pro Football Focus.
"There are a handful of elite receivers and Julio is certainly a part of that group," Falcons general manager Thomas Dimitroff said.
I'll take it a step further and say Jones is the most complete receiver in the game, and I am pretty sure most of his peers would agree.
Drink it in and sip slowly, Falcons fans.
You won't see anything like this for a long, long time.
*Note: All opinions here are Matthew Tabeek's unless otherwise noted.