As the celebration of the franchise's best players of this past decade continues with the unveiling of the offensive players on the Atlanta Falcons 2010-19 All-Decade Team, presented by American Family Insurance, a question arose: Who was the most important offensive player of the decade, Julio Jones or Matt Ryan?
AtlantaFalcons.com's Matt Tabeek and Will McFadden make their cases for each player below. Tabeek says it's Ryan and that there shouldn't even be a debate. McFadden argues that Jones owned the decade.
Matt Ryan's play during the decade was the best we've ever seen from a Falcons quarterback, punctuated by his NFL MVP Award – the first in franchise history – after a record-setting 2016 season. Yet, for as good as Ryan's consistently excellent play has been, Julio Jones has been better.
By the very nature of the position he plays, Ryan was the most important Falcons player this decade. That's a point of procedure with every team in the league, though: The quarterback is always the most important player. What makes Ryan special is that he happens to be a great quarterback; Julio happens to be the NFL's best wide receiver since he was drafted in 2011.
Julio has more receiving yards than any player since the start of the decade, amassing a staggering 12,125 yards in his first nine seasons. In fact, no player has reached 12,000 career receiving yards in fewer games, and Julio broke Jerry Rice's record by 17 games – over a full season!
The totals themselves are amazing, but it's his consistency that truly separates him. Only twice this decade has Julio failed to top 1,000 receiving yards. The first came in 2011, when he was a rookie, and he still gained 959 yards despite missing three games. The second occurred in 2013, but he missed all but five games that year due to an injury. Prior to that injury, however, he was on pace for 1,856 yards. In every other season he's blown past 1,000 yards, and he likely would have done it in every season of his career if not for injuries.
There's something else important about Julio, as he relates to the city of Atlanta. This isn't a city of winners. It isn't a city often held in comparison with the other great cities around the country, although it should be. But, it is an extremely prideful city that appreciates unique greatness. It's one of the reasons people still have such an affinity for Michael Vick – not only was he the coolest player in football but he was Atlanta's.
People get so passionate about Julio because there is a sense that if he played in New York or Dallas that he would be a lock for Canton. Instead, there are always those ready to put him behind Antonio Brown, Odell Beckham Jr., DeAndre Hopkins or Michael Thomas. At every step of the way, Julio has been compared to other top receivers in the league, despite having more consistent excellence than any of them. Julio is the common denominator in all of those debates, but the disrespect some show him only endears him to the city in which he plays.
Julio has burned the brightest for the longest, and that's why he owned this decade in Atlanta. – Will McFadden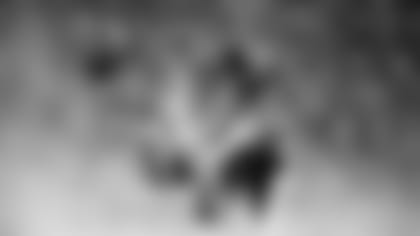 For me, there is no debating who the Falcons' most important player – offense, defense or special teams – has been over the last decade.
It's hard enough to make it to the NFL, never mind playing the toughest and most demanding position for an entire decade and leading your team to 89 regular-season wins, five playoff berths, three division crowns, an NFC championship title and being one play away from winning a Super Bowl.
The NFL is a quarterback-driven league and Matt Ryan has been at the forefront of the Atlanta Falcons' success over the last decade. Simply put, if Matt Ryan isn't behind center, the Falcons don't come close to enjoying their most successful decade in their 53-year existence.
I think Julio Jones can make a strong case for being the best receiver in the game right now, and certainly over the last nine seasons he's played in the league. But, as I've noted before, the Falcons have been successful without Jones.
Go back and look at the first season of this decade. In 2010, the Falcons went 5-1 against NFC South foes and finished 10-2 in the NFC to claim the top seed and home-field advantage. It was a team that many believed could win the Super Bowl.
That team not only finished with 13 wins, which was the second-most in franchise history at the time. Atlanta's offense was ranked fifth in the league in scoring (25.9 points per game) – without Jones, mind you, who was still a junior at Alabama. Roddy White led the entire league in catches (115) and in receiving yards (1,389) – and it was Ryan who was delivering the ball to him.
During the last decade, Ryan was named the league's Most Valuable Player, he was the NFL Offensive Player of the Year, went to the Pro Bowl four times (2010, 2012, 2014 and 2016) and he was a first-team All-Pro in 2016.
We're three seasons removed from 2016, but let's talk about just how good Ryan was that year. Some will point out that Ryan has had the luxury of throwing to Jones and that it made things much easier. It certainly helped.
But keep in mind that during that magical season of 2016, Ryan was the first quarterback in NFL history to throw a touchdown pass to 13 different receivers in a single season. Not only did he distribute the ball all over the place and kept defenses on their heels, he was deadly accurate, especially with the deep ball.
During the Falcons' Super Bowl run, Ryan had a 136.1 passer rating on deep passes (20-plus yards), which was the highest in the league in the previous 10 years. Ryan was also the only quarterback to not throw a deep-ball interception in 2016.
Look, Ryan has not only been the most important Falcons player over the last decade – on and off the field – he's been the best player in franchise history. And it's really not up for debate.  – Matthew Tabeek
Take a look through the offensive players who made the roster for the 2010-2019 Atlanta Falcons All-Decade Team.