While almost everyone seems to think Michael Turner was the correct choice, passing over Devonta Freeman wasn't easy. Put another way, Turner wasn't a unanimous selection.
Let me make this much clear: No one is debating which running back had the better career here in Atlanta. That's Turner.
However, when you focus solely on their production in this decade only (which is what the voters were supposed to do), the numbers alone are very comparable. Where Freeman separated himself a bit was as a receiver coming out of the backfield.
But numbers, as we all know, don't always tell the whole story.
Seasons: Three (2010-12)
Rushing: 857 attempts for 3,511 yards and 33 touchdowns
Receiving: 48 receptions for 381 yards and one touchdown
Seasons: Six (2014-19)
Rushing: 951 attempts for 3,972 yards and 32 touchdowns
Receiving: 257 receptions for 2,015 yards and 11 touchdowns
The Falcons used to love to get Freeman in open space because of his ability to cut at seemingly full speed and his vision made him that much more dangerous. In a lot of ways, a short pass to Freeman in the flat was like a long handoff – and that undoubtedly put an added strain on opposing defenses.
Freeman's two best seasons were 2015 and 2016. He played in 31 of the Falcons' 32 games (starting 29 of them) and rushed for more than 1,000 yards each year.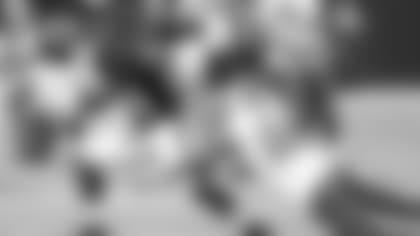 2015: Falcons finished 8-8, second in the NFC South, missed the playoffs
Freeman rushed for 1,056 yards and scored 11 touchdowns on the ground
2016: Falcons finished 11-5, won the NFC South and NFC title games, lost Super Bowl
Freeman rushed for 1,079 yards and scored 11 touchdowns on the ground
Injuries, though, slowed Freeman and curtailed his production. During his last three seasons in a Falcons uniform, the physical and shifty back from Florida State missed 18 games – including 14 in 2018. Had Freeman been able to stay healthy, I think the conversation for the best back for the Falcons over the last decade maybe would have been much different.
That's a hard maybe, and here's why.
The Falcons' offense under head coach Mike Smith was different during the first three years of this decade, Turner's final three in the league. In a lot of ways, it ran through Turner and the Falcons were tough to stop. In case you don't remember, the offensive coordinator in 2010 and 2011 was Mike Mularkey. Dirk Koetter replaced Mularkey in 2012.
How good were those Falcons offenses during that three-year stint?
While Turner averaged 1,170 rushing yards and 11 touchdowns on the ground those first three seasons of the decade, the Falcons averaged 12 wins and a trip to the playoffs each year.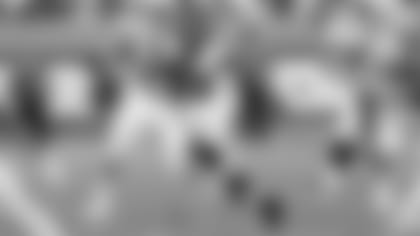 2010: Falcons finish 13-3, NFC South champs, lose in divisional round of playoffs
Turner rushes for 1,371 yards and scores 12 touchdowns
2011: Falcons finish 10-6, second in in South, lose in the wild-card round of playoffs
Turner rushes for 1,340 yards and scores 11 touchdowns
2012: Falcons finish 13-3, NFC South champs, lose in NFC championship game
Turner rushes for 800 yards and scores 10 touchdowns
"The 2010 team was a really, really, really good football team. The guy that was a centerpiece of it was Michael Turner," Falcons president and CEO Rich McKay said. "Because the problem that people had with us was that if we got you to third quarter and we had the lead, you had a problem because now you're going to have to deal with Michael coming down hill.
"We would get into that third quarter with a lead and all of the sudden here came this guy that was just bigger than life coming down hill. If he made it to the safety level, if he got to that level, it was a problem because safeties, a lot of time, would go down and look for pieces of grass to hide in because he'd run 'em over."
Both Freeman and Turner were great running backs for the Falcons.
While the best season of the decade may have belonged to that 2016 team that Freeman was an integral part of, the best Falcons running back of the decade was clearly Turner.
No, the all-decade voters got this one right.