Defense hasn't always been the strength of the Falcons throughout the decade, but there have been some notable standout players. Which of those defenders was the most important for Atlanta?
Writers Kelsey Conway and Will McFadden lay down their cases for the most important Falcons defender of the decade.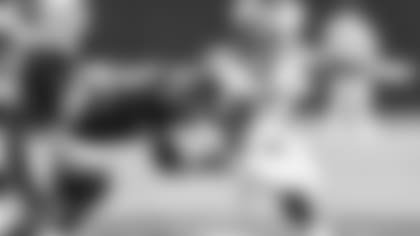 Kelsey Conway: Grady Jarrett
I know this might come as a surprise to you Will, right? I pretty much spent the entire 2019 season campaigning for Grady Jarrett to be selected to his first Pro Bowl. But when I thought about this question, I picked Grady not for what he's done, but for what I believe he will do in his career with the Falcons. I don't think we've seen the best of Grady yet and that right there is scary. When was the last time the Falcons had a game-wrecker on defense? They do now with Grady. I remember asking Kyle Shanahan this season on a conference call before the Falcons played the 49ers what he thought of the growth Grady has made since he was on staff in Atlanta in 2016. He joked and said I kind of hoped he peaked but he didn't and they would certainly need to have a game plan for him, similar to how defensive coordinators around the league have to game plan for Julio Jones. He's also now an AP All-Pro and that speaks to the respect he's earned from those who cover the NFL. The Falcons have had a lot of talented players on defense in the last decade but Grady is top-5 at his position and I believe will be selected to multiple Pro Bowls and All-Pro lists. Since 2016, Grady's sack total has increased. He's coming off a 7.5-sack season in 2019 with 16 quarterback hits. And you could make a case had the Falcons beaten the Patriots in Super Bowl LI, Grady would have been named MVP after sacking Tom Brady three times. He tied a Super Bowl record with those three sacks. Even though he's still really young in his career, I think Grady is definitely the most important Falcons defender of the decade.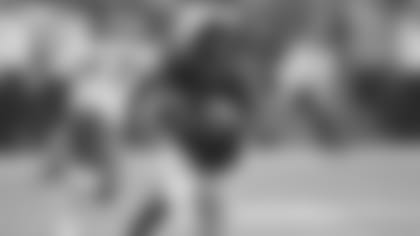 Will McFadden: John Abraham
Given his level of improvement since joining the Falcons in 2015, I think you're right in saying we haven't seen the best from Grady Jarrett just yet. However, even at his best, I don't think Jarrett will be the type of disruptor that John Abraham was at the start of this decade. Abraham was truly the last great Falcons pass rusher and someone whose impact was felt week in and week out. "The Predator" only played three seasons in Atlanta during the decade, but he recorded 32.5 sacks – the most during a three-year period by any defender in team history – and 40 tackles for a loss during that period. Abraham also forced 11 fumbles in those three years, further highlighting his ability to make game-changing plays. With 68.5 sacks, Abraham is the Falcons' all-time leader in that category and, again, nearly half of those sacks came during the three-year period at the start of the last decade. He was at the top of his game for arguably the two best defensive units Atlanta had in the last 10 years – the 2010 and 2012 defenses. When we discuss importance, Abraham's ability to create turnovers and negative plays made him the most dangerous defensive player for three playoff teams. Jarrett is undoubtedly an invaluable anchor in the middle of the trenches for Atlanta, and an incredible pass rusher in his own right, but the Falcons haven't been able to field defenses comparable to those that Abraham was a part of during his career thus far. The key reason for that is the absence of a player like Abraham. His pass-rush ability and propensity to create turnovers is what took those defenses from good to great. He was the defining player in a way that Jarrett has yet to become.