When you look at the selections made for the Atlanta Falcons 2010-19 all-decade team presented by American Family Insurance on defense, what position group stands out most to you in the sense that you always knew there were a lot of talented players there but when you sat down and really looked at surprised you?
Kelsey Conway: The cornerbacks. I say that because when I went back and looked at the rosters for each team in this decade, there really wasn't one player who I immediately penciled in. There was a lot of debating here. Desmond Trufant was my first choice, but the second choice was hard to narrow down. I ultimately picked Robert Alford but also could have made a case for Asante Samuel because of the impact he had. Looking back, I don't think Robert Alford got the credit he deserved when he played in Atlanta.
Will McFadden: How dare you not mention Brent Grimes among those cornerbacks, Kelsey! I'm going to stick to the same part of the field and say that the safety position has been fairly strong for the Falcons this decade. Thomas DeCoud and William Moore were a terrific tandem for arguably the best two Falcons defenses of the decade. Keanu Neal might be the most talented player of the bunch, but injuries have cost him two seasons. Ricardo Allen's value to the defense is hard to quantify, but it's a real thing felt in the locker room. And with a few more seasons at the pace he's going, Damontae Kazee will have a good start for a case next decade.
Matt Tabeek: I'll be honest; I had to dig around a bit before answering this one. The Falcons have had dominant defensive players in spots over the last decade, but not one dominant position group over that span of time. However, once I looked at these stat lines, though, I went with the often-maligned defensive ends group:
• John Abraham: 32.5 sacks in three seasons (2010-12) or 10.8 sacks per season
• Vic Beasley: 37.5 sacks in five seasons (2015-19) or 7.5 sacks per season
So, back to the question, when looking deeper at all of the position groups on this all-decade team, did any one unit stand out or surprise me at all? Yes. Even though I was well aware of Abraham's fantastic career in this league and Beasley's up-and-down statistics while here in Atlanta, those numbers look pretty darn good to me. And say whatever you want about the Falcons defensive ends (plenty has been said and written already), but I'll take that kind of production.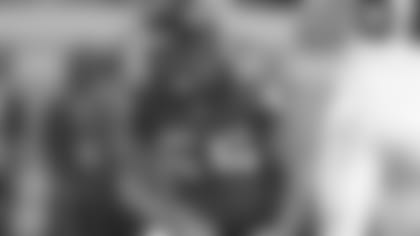 Who do you believe is the best player on this all-decade team defensive roster?
Conway: Grady Jarrett, hands down but I will say I have a lot of respect for Jonathan Babineaux as well. We've seen the way Grady has improved each year he's been in the league and I think that trend will continue. I think Grady will be viewed as top-5 defensive tackle by most next season. And the way he keeps himself in shape and knowing his drive to want to be the best, I think Falcons fans can count on several years of Grady playing at a Pro Bowl level.
McFadden: All due respect to Grady, the answer for me is John Abraham. I'm defining "best" as most talented, and Abraham had talent to spare. During his three seasons in Atlanta this decade, Abraham had 32.5 sacks, which are the most during any three-year stretch in Falcons history. He's Atlanta's all-time sack leader, and he had a knack for making big plays at huge points in the game. Jarrett will undoubtedly go down as one of the best defensive linemen in Falcons history, but Abraham is one of the best pass rushers in NFL history.
Tabeek: I can definitely see where both Kelsey and Will are coming from. I do think Grady Jarrett is on track to become one of the greatest defensive players to ever suit up in an Atlanta Falcons uniform; I wrote as much exactly one year ago, in fact. But, as of right now, I think you'd have to give the nod to John Abraham, who currently ranks 13th on the all-time NFL sacks list with 133.5 career sacks and was a five-time Pro Bowler and four-time All Pro. Jarrett, who was named go the 2019 Pro Bowl and was also a second-team All-Pro selection that year, is only 27 and has a bright future if he can stay healthy. Stay tuned.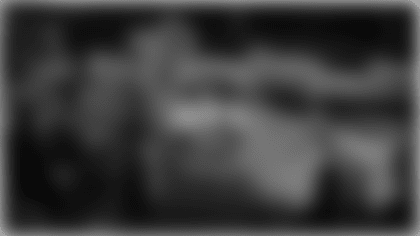 Celebrating the best of 2010 - 2019
Matt Ryan, Grady Jarrett, Julio Jones... Click to view the Falcons All-Decade Team presented by American Family Insurance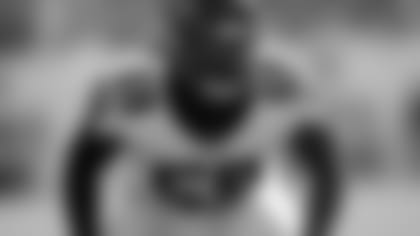 Which player do you think was snubbed and you could make a case for them to be on the all-decade team?
Conway: This might shock some but I'm going to go with Adrian Clayborn. I think if you look at the small amount of time he played in Atlanta and the impact he made, it's impressive. He recorded 21 sacks as a Falcon and you always knew when AC was out there he was going to bring it coming off the edge. I still remember his performance against the Cowboys in 2017 when absolutely torched Dallas' offensive line and had six sacks. I think he definitely could have been one of the defensive ends named to the All-Decade Team.
McFadden: I don't think De'Vondre Campbell gets enough credit for his time in Atlanta, and I think he will remain underrated, which is a shame. Campbell improved with each successive season, becoming the Falcons' leading tackler in 2018 and 2019. He was a versatile defender often tasked with matching up against opposing tight ends in man coverage, and he took a lot of pride in that role. Campbell wasn't a perfect player by any means, but none of the linebackers on this list are. I'd have like to see him grab one of those spots as a recognition of what he did for the four years he was here.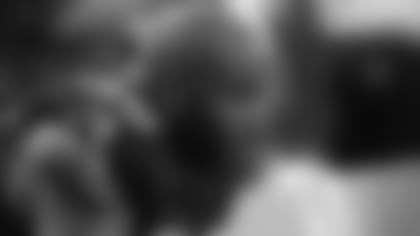 Which player, who is currently not playing for the Falcons, on the all-decade team do you wish the Falcons could bring out of retirement for one game to play again?
Conway: John Abraham. Let's call it how it is here, the Falcons have struggled to get consistency at the defensive end position and he epitomized that. 68.5 sacks in seven seasons with the Falcons. I think his numbers speak for himself and the Falcons would certainly benefit from having him on the field.
McFadden: Abraham is a great pick, but the player I just want to see in a Falcons uniform again is Brent Grimes. He was one of the most electric and fun cornerbacks I've ever seen play for Atlanta. His 2011 matchup against Calvin Johnson was something I remember being so excited about, and it lived up to my expectations. I'd like to have that feeling of excitement about a Falcons corner again, even if it is just for one game.
Tabeek: Let's see. The last time I checked, the Falcons' pass rush tallied just 28 sacks in 2019, which was the second-fewest in the NFL. John Abraham, please.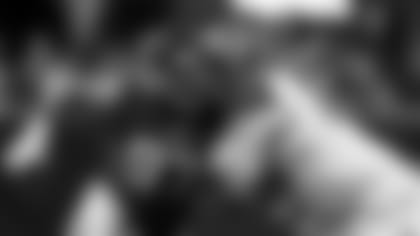 Who was/is your favorite defensive player to watch from this decade?
Conway: I love watching Grady Jarrett play but I also really enjoyed watching William Moore. He left such a presence every time he stepped on the field and you knew exactly what you were going to get watching Moore. His physicality and energy is what makes football such a fun sport to watch.
McFadden: I could say Grimes here as well, but this is where my pick has to be Grady Jarrett. There's no player who has made me learn to appreciate all of the nuances of playing in the trenches as much as Grady has. Seeing the time he puts into very specific aspects of his game during practices and then watching him masterfully execute them on Sundays brings me pure enjoyment. He's truly a craftsman at a position we don't often associate with that word.
Tabeek: It's not even close. John Abraham. Go to YouTube and search for his highlight and make sure you've got PLENTY of popcorn and Milk Duds. There are several different videos (some of his entire career and some just while he was playing in Atlanta), and they are so much fun. The dude was a monster who consistently wreaked havoc on opposing quarterbacks. Here's a sampling of his Falcons highlights.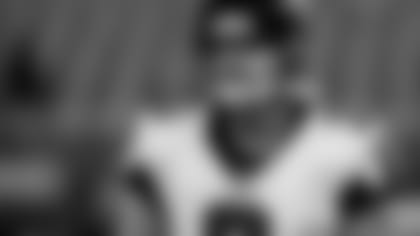 Any thoughts on the special teams selections?
Tabeek: Want a receipt with that?
Take a look through the defensive and special teams players who made the roster for the 2010-2019 Atlanta Falcons All-Decade Team.