The members of the Atlanta Falcons 2010-19 All-Decade Team presented by American Family Insurance have been fully revealed, but that list doesn't encapsulate all of the players who had a hand in the most successful decade in team history.
Matt Tabeek helped remedy that with his All-Cut Team – a list of the best players not to make the all-decade team – and now it's time to widen the scope even further. These are the top 50 Falcons players of the decade.
A few things before we begin:
This is a semi-objective list, but a lot of thought went into not only the purely statistical production but what each player meant to the team during his time in Atlanta.
Longevity was certainly a factor, both positively and negatively. If a player had one or two excellent seasons, he likely isn't higher than someone who was good for the Falcons for five years.
While the all-decade team was created with a sense of permanence and included many expert voters from a wide array of backgrounds, this is a much less serious exercise. That said, it is a fairly accurate depiction of the caliber of players the Falcons have had this past decade.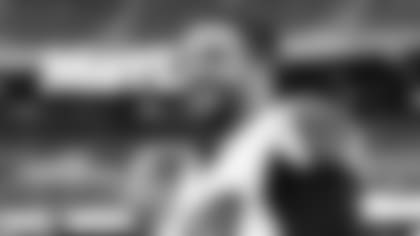 50. LS Josh Harris (2012-19)
A Georgia native, Harris has played in 123 games during his eight seasons with the Falcons this decade. Longsnappers don't have a flashy role, but they do have an important one, and Harris has handled it very well for Atlanta.
Key decade stat: Missed just five games in eight seasons
49. WR Taylor Gabriel (2016-17)
A dynamic speedster on the best Falcons offense of the decade, Gabriel was an integral part of that 2016 team. He had a bit of a dropoff in production in 2017, his final year in Atlanta, but Gabriel provided some of the most memorable plays of the decade.
Key decade stat: 1,057 yards from scrimmage
48. DE Brooks Reed (2015-18)
Reed arrived in Atlanta as part of Quinn's defensive overhaul. He was a capable early-down defender on the Falcons' defensive line who offered more pass rushing ability than a typical run defender on the edge. Reed's best season in Atlanta came in 2017, when he recorded 41 tackles and four sacks.
Key decade stat: Seven sacks
47. OG Chris Chester (2015-16)
After nine seasons in the NFL, Chester arrived in Atlanta for the final two seasons of his career. At age 33, Chester was part of an offensive line that stayed healthy throughout the entire 2016 season and played a huge role in helping the Falcons have the best offense in the league.
Key decade stat: Started every game during two seasons with Falcons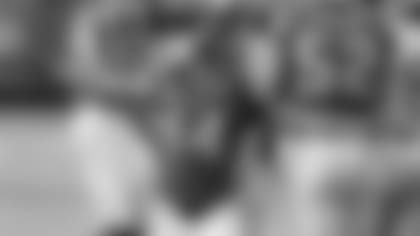 46. KR Eric Weems (2010-11, 2014-16)
Weems is an underrated player for how important he was on special teams. He was named to the Pro Bowl in 2010 due to his excellence as a returner, gaining 1,100 yards on kickoff returns and scoring a touchdown on both a kickoff and punt return that year. He spent much of the decade in Atlanta, helping mentor younger players on the importance of playing special teams at a high level.
Key decade stat: 3,724 kickoff return yards
45. DE Adrian Clayborn (2015-17, 2019)
Clayborn provided one of the most memorable moments of the decade with his six-sack performance against the Dallas Cowboys in 2017. One of the key rotational pass rushers for the Falcons under Quinn, Clayborn never became a great player in Atlanta, but he was a good and important one.
Key decade stat: 21 sacks
44. WR Calvin Ridley (2018-19)
Of all the players on this list, Ridley is the one most likely to dominate the next decade. He's topped 800 receiving yards in each of his first two seasons and was on pace for his first 1,000-yard season before sustaining an injury late last year. The only reason he's not higher is because he's only played two seasons in Atlanta.
Key decade stat: 17 touchdowns
43. FB Patrick DiMarco (2013-16)
DiMarco is held in high regard among all Falcons fans, and he was a very good fullback who was the cherry on top of the excellent 2016 offense. He did everything asked of him, and he often did it wonderfully. Given the position he played, however, he can only be so high on this list.
Key decade stat: 273 receiving yards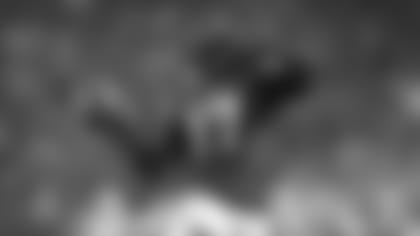 42. KR Devin Hester (2014-15)
The greatest kick returner in history broke Deion Sanders' all-time return record as a member of the Falcons in 2014. He led the league with 1,128 kickoff return yards that season while also developing as a receiver on offense and earning a Pro Bowl nod. Hester only appeared in five games during the 2015 season, however, which turned out to be his last with the Falcons. Playing in just 21 games for Atlanta, Hester had a memorable but short run.
Key decade stat: 2,177 all-purpose yards
41. LB Stephen Nicholas (2010-13)
Nicholas had a nice seven-year career with the Falcons, but his play started to decline this decade. He was an important part of the 2012 defense, recording 97 tackles and four pass defenses – both career highs – and he is remembered fondly by some Falcons fans.
Key decade stat: 245 tackles
40. P Matt Bosher (2011-19)
Bosher probably deserves to be a little higher on this list, but this just feels like the right spot for him. With the Falcons for nearly the entire decade, Bosher was consistent and reliable as a punter, kickoff specialist and holder for field goals and extra points. His most memorable play as a Falcon, however, showed that he is a very good tackler as well.
Key decade stat: 45.7 yards per punt
39. OT Sam Baker (2010-14)
The Falcons traded back into the first round of the 2008 NFL Draft to draft Baker, pairing rookie quarterback Matt Ryan with his blindside protector. Injuries prevented Baker from becoming the player the Falcons hoped he would become, however, and he managed to start just 42 games during the five seasons he was in Atlanta this decade. While on the field, Baker wasn't a bad player, but he had a hard time staying on the field.
Key decade stat: Played just two full seasons this decade
38. LB Paul Worrilow (2013-16)
After a breakout season as an undrafted rookie in 2013, Worrilow seemed like a solution to the Falcons' linebacker woes. Worrilow had over 100 tackles in each of his first two seasons, but he did not have the needed versatility or athleticism to keep up with a changing NFL. Still, Worrilow had three very productive seasons in Atlanta as a full-time starter.
Key decade stat: 385 combined tackles
37. DE Kroy Biermann (2010-15)
It was tough to tell at times if Biermann was a fan favorite or the target of derision. The fact that fans could have such a range of emotions towards him is a testament to the longevity he had with the organization and the amount of playing time he received. Longevity isn't everything, though, so while he played in 82 games this decade, he never really became more than a good rotational player. In his best season, Biermann had 75 tackles and 4.5 sacks.
Key decade stat: 16.5 sacks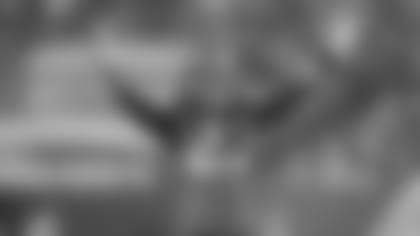 36. CB Dunta Robinson (2010-12)
Robinson was a big free agent acquisition for a Falcons defense that needed to improve its pass defense. He didn't necessarily live up to the expectations set by his big contract, but Robinson was a good player during his three seasons with the Falcons and is probably underrated by many. Robinson started all but one game with Atlanta and recorded four interceptions during that time.
Key decade stat: 24 passes defensed
35. OT Tyson Clabo (2010-12)
The lone Pro-Bowl season of Clabo's career came in 2010, but he maintained that level of play for his final two seasons with the Falcons. Clabo was a dependable right tackle in Atlanta who did not miss a single start during the decade and played a role in the Falcons making three-straight playoff runs.
Key decade stat: 48 starts
34. CB Asante Samuel (2012-13)
Samuel is one of the top defensive backs in NFL history, and his 2012 season for the Falcons was nothing short of spectacular. That year, Samuel had 17 pass defenses and five interceptions. If Samuel had spent more of his career in Atlanta, the Falcons would have surely benefited, and he would be much higher on this list. Instead, Falcons fans can enjoy the time they had with one of the league's best playmakers.
Key decade stat: 21 passes defensed
33. OG Andy Levitre (2015-18)
A big free-agent pickup for Atlanta in 2015, Levitre was a very good left guard while healthy. His performance in 2016 played a necessary role in the Falcons making a Super Bowl run, and having Jake Matthews, Alex Mack and Levitre gave Atlanta an incredible trio on the left side of its offensive line. Injuries forced Levitre to miss time at the very end of his career, but he was a great player while healthy for the Falcons.
Key decade stat: Started every game while healthy
32. C Todd McClure (2010-12)
McClure is one of the top players in Falcons history. Unfortunately, this is a ranking of the best players from 2010-19 and McClure only played three seasons during the decade. McClure was still a crucial part of Atlanta's very successful 2010 and 2012 seasons, however, which is a testament to how good of a player he was. He missed only three starts this decade, and the Falcons struggled to find a replacement for him until brining in Alex Mack.
Key decade stat: 45 starts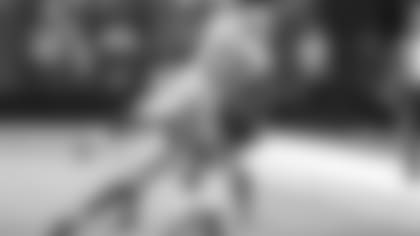 31. S Keanu Neal (2016-19)
Neal was a tough player to rank on this list. His talent as a player is undeniable, but the injuries he's sustained the last two seasons can't be ignored. He simply hasn't spent enough time on the field to be much higher than this. Neal surpassed 100 tackles in each of his first two seasons, however, earning a Pro Bowl invite in 2017, and his importance to Atlanta's defensive identity can't be overstated. The Falcons need him back on the field in 2020.
Key decade stat: 238 tackles
30. LB Curtis Lufton (2010-11)
Because he only played two seasons in Atlanta this decade, it would be easy to overlook just how good of a player Lofton was. He was a tackle machine for the Falcons, ending his four years in Atlanta with a grand total of 492 tackles. Lofton became a more well-rounded defender in the 2010-11 seasons, defending 10 passes and recording three interceptions. The Falcons have had pretty good linebacker play this decade, and Lofton certainly fits that description.
Key decade stat: 265 tackles
29. CB Brent Grimes (2010-12)
Grimes is another player who is only limited by his time with the Falcons this decade. His 2010 season, which was the peak of his powers, is probably the best season the Falcons have had from any corner this decade. That season, he made 87 tackles, defended 23 passes, had five interceptions and made his first Pro Bowl. Grimes was a fan favorite due to his incredible athleticism and competitive nature, and he was undoubtedly one of Atlanta's top defenders. Alas, he was gone too soon.
Key decade stat: 37 passes defensed
28. LB Sean Weatherspoon (2010-14, 2016-17)
It's tough not to look at Weatherspoon's career and wonder what could have been. The team's first-round pick in 2010, "Spoon" had a breakout year in 2011 with 115 tackles, 14 tackles for a loss and eight pass defenses. He followed that up with 96 tackles, six tackles for a loss and four pass defenses the next year. Unfortunately injuries played a large role in Weatherspoon's career after that, but he spent a total of seven years with Atlanta.
Key decade stat: 319 tackles
27. WR Harry Douglas (2010-14)
The bulk of Douglas's production with the Falcons came during this past decade, including his peak season in 2013. That year, Douglas had a career-high 1,067 receiving yards and became Atlanta's No. 2 receiving option with Julio Jones missing much of the season due to injury. Douglas had 2,810 receiving yards and seven touchdowns this decade.
Key decade stat: 12 yards per reception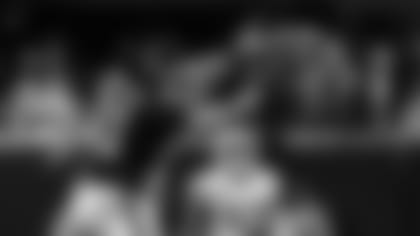 26. TE Austin Hooper (2016-19)
Growth is the first word that comes to mind when thinking of Hooper. He made it a point to seek out Matt Ryan during each offseason to build their relationship and improve as a player on the field. Hooper accomplished both, becoming a trusted target for Ryan and developing into one of the top tight ends in the NFL. He improved with each successive season, earning Pro Bowl invites in his final two years with the Falcons.
Key decade stat: 105 first-down catches
25. OT Ryan Schraeder (2013-18)
The end of Schraeder's time with the Falcons wasn't great, but that shouldn't overshadow how good he was for the majority of his run with Atlanta. Schraeder's best season came in 2016, and the surge in his play coincided with the uptick in offensive excellence the Falcons enjoyed. He might not be thought of in this way, but Schraeder was one of the best offensive linemen to play in Atlanta this decade.
Key decade stat: 73 starts
24. S Ricardo Allen (2014-19)
Few players are as important to the current iteration of the Falcons as Allen. He's the conductor on the back end of Atlanta's defense, helping direct the flow of action and highlight what's coming. Allen might not have the natural athleticism of some top safeties in the NFL, but his intelligence allows him to be in the right place at the right time to make a play. To put it succinctly: Every team wants a player like Allen.
Key decade stat: 315 tackles
23. OG Justin Blalock (2010-14)
Blalock enjoyed a long career with the Falcons, and he remained a steady player throughout the first half of the past decade. In many ways, Blalock is similar to Allen in that both did their job well and had way more positive plays than negative ones. Blalock may not have been a standout NFL guard, but he wasn't a problem for Atlanta, which is what you want in an offensive lineman.
Key decade stat: 125 starts
22. DT Corey Peters (2010-14)
Peters is in the running for the most underrated Falcon of the decade. He was the closest thing the Falcons had to Grady Jarrett before Jarrett actually came along. An asset against both the run and the pass, Peters became a key starter during his first NFL season. Peters wasn't as adept a pass rusher as Jarrett has become, but he was an impact player as an interior defensive lineman – an area where it's difficult to become an impact player.
Key decade stat: 146 tackles
21. DE Vic Beasley (2015-19)
Everyone is aware of the 2016 season that Beasley enjoyed, and it's the reason he ranks so highly on this list. He was the best pass rusher in the league that year, and his 15.5 sacks were more than any Falcons pass rusher this past decade. For that reason alone, Beasley earns this ranking. He never lived up to that standard, however, which set Atlanta's defense back during the final three years of the decade.
Key decade stat: 37.5 sacks
20. S Thomas DeCoud (2010-13)
Prior to Allen and Neal roaming the Falcons' secondary, there was DeCoud and William Moore. DeCoud was an athletic ball-hawk with a great nose for the ball. His best season with the Falcons came in 2012, when he recorded 76 tackles, nine pass defenses, six interceptions and earned his first Pro Bowl berth. DeCoud was a quality player throughout his career in Atlanta.
Key decade stat: 14 interceptions
19. RB Tevin Coleman (2015-18)
One of the top offensive weapons for the Falcons this decade, Coleman was a touchdown-scoring machine out of the backfield. During his time in Atlanta, Coleman scored 29 touchdowns, including a career-high 11 in 2016. Coleman and Devonta Freeman formed a formidable tandem that really helped the Falcons boast a balanced offense during the 2016-17 seasons. Once Freeman went down due to injury in 2018, Coleman shouldered the load as Atlanta's lead back.
Key decade stat: 3,350 yards from scrimmage
18. WR Mohamed Sanu (2016-19)
Just like Coleman, Sanu developed into a crucial complementary weapon for the Falcons. He was a trusted third-down receiver due to his reliable hands, and the Falcons value both his size and agility as a slot receiver. Sanu's work ethic is notable as well, as he always worked hard to develop his skills during the offseason, and it showed on the field with each successive year.
Key decade stat: 71.9 catch percentage
17. LB De'Vondre Campbell (2016-19)
Campbell ranks right up there with Corey Peters as one of the most underrated defenders of the decade. His versatility proved invaluable alongside Jones for Atlanta, and he was the team's leading tackler during his final two seasons with the team. Campbell's length made him the perfect person to cover opposing tight ends, an opportunity he relished, and his growth was apparent as a member of the Falcons.
Key decade stat: 363 tackles
16. CB Robert Alford (2013-18)
One of the most athletic defenders that Falcons have had this decade, Alford often covered the opponent's speedier receiver. While Alford was accused for his high number of penalties as a Falcon, those occurred because he was in position to make a play on the ball, which he did a lot. Only once – his rookie season – did Alford fail to record double-digit pass breakups while in Atlanta. He was a playmaker with a penchant for boom-or-bust situations.
Key decade stat: 85(!) pass defenses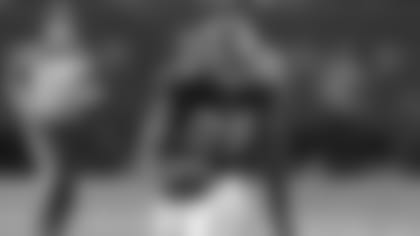 15. S William Moore (2010-15)
Atlanta's enforcer before Neal came on the scene, Moore was a terrific player on the back end of the Falcons' defense. Moore wasn't just a hard-hitter and asset against the run, he was a player who knew how to force turnovers and get into the right place at the right time. Possibly due to his playing style, Moore dealt with a number of injuries during his career, but he was a monster while on the field with more versatility than he gets credit for.
Key decade stat: 37 pass defenses
14. RB Devonta Freeman (2014-19)
The Falcons' top running back for the second half of the decade, Freeman was a threat as both a runner and a receiver. Injuries took their toll on Freeman in his final few seasons in Atlanta, but his 2015 and 2016 seasons were among the best for Falcons running backs this decade. He led the league with 11 rushing touchdowns in 2015, a total he matched again in 2016, and Freeman earned a Pro Bowl nod in both seasons as one of the league's premier running backs.
Key decade stat: 43 combined touchdowns
13. LB Deion Jones (2016-19)
Jones is the perfect modern NFL linebacker - a player with sideline-to-sideline range and the ability to cover tight ends and running backs. Although he missed over half of the 2018 season, Jones's performance thus far with the Falcons earns him a high spot on this list. He's developed a penchant for clutch plays and is reliably among Atlanta's best defensive players when healthy, as evidenced by his four defensive touchdowns.
Key decade stat: 32 pass defenses
12. CB Desmond Trufant (2013-19)
The No. 1 corner for Atlanta throughout most of the decade, Trufant was consistently good and occasionally great. That's not a slight on Trufant in any way; cornerback is arguably the toughest position in football to play, and Trufant was a trusted player on the outside tasked with locking down one side of the field. He really hit a groove during the early years of his career, starting his first 48 games before injuries began to take a toll. Trufant wasn't a flashy player for the Falcons, but it's very hard to find a corner of his caliber.
Key decade stat: 79 pass defenses
11. RB Michael Turner (2010-12)
If Turner's entire career in Atlanta took place this decade, he's likely a top-5 player on this list. As it stands, his three seasons were enough to land him just outside of the top 10. He earned a Pro Bowl nod in 2010 after leading the league with 334 carries, gaining 1,371 yards and scoring 12 touchdowns. Turner was a focal point for Atlanta's offenses during the early portion of the decade, and he was probably the most threatening of all Falcons running backs for opposing defenses.
Key decade stat: 3,511 rushing yards
10. DE John Abraham (2010-12)
Unlike some of the other players on this list who played just three seasons this decade, Abraham was stellar for each season. He was an All-Pro in 2010, when he finished with 13 sacks and 18 tackles for a loss, and he followed up that performance with 19.5 sacks over the next two seasons. Abraham is one of the best pass rushers in NFL history, and he accomplished much of that with the Falcons. Outside of Claude Humphrey, Abraham is arguably the best pass rusher in franchise history.
Key decade stat: 32.5 sacks
9. DT Jonathan Babineaux (2010-16)
Babineaux played for over a decade with the Falcons, and seven of those seasons fell within the past decade. He was an incredibly reliable player if not a dominant one like Grady Jarrett. As with all fan-favorite players, however, Babineaux always seemed to make the play when it mattered most. Babineaux was a very durable anchor in the middle of Atlanta's defensive line, and he finished the decade with respectable stats in a wide array of categories.
Key decade stat: 46 tackles for a loss
8. OT Jake Matthews (2014-19)
Matthews has been everything the Falcons could have hoped for since they selected him with the No. 6-overall pick in the 2014 NFL Draft. While he may not be to the caliber of someone like Alex Mack, Matthews is a Pro Bowl NFL left tackle, and those don't just grow on trees. Matthews does everything well. He's an adept pass blocker, can move defenders while run blocking and is a smooth player in space who made the key block during Julio Jones's game-winning screen touchdown against the Eagles in 2019. There's nothing Matthews isn't good at.
Key decade stat: 93-consecutive starts
7. DT Grady Jarrett (2015-19)
One of the best interior defensive linemen in the game today, Jarrett has earned everything he's gotten. Very few players can even be mentioned in the same sentence as Aaron Donald, but Jarrett has worked his way into that select group. He earned his first Pro Bowl invite after a stellar 2019 season in which Jarrett recorded a career-high 7.5 sacks and 69 tackles. Jarrett's best days still appear to be ahead of him, and he could finish his run in Atlanta as one of the best defensive players in Falcons history.
Key decade stat: 21.5 sacks
6. C Alex Mack (2016-19)
Mack is well on his way to the Hall of Fame, and his contributions to the Falcons can't be overlooked. His arrival in 2016 may have been the most important move of the NFL offseason, because it fully allowed the offense to reach its potential. Since then, he's only made three Pro Bowls and started every single game for Atlanta over four seasons. As a testament to his toughness, it's a requirement to mention that he started in the Super Bowl despite a broken leg. This dude is real.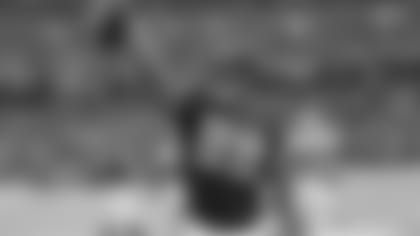 Key decade stat: 3 Pro Bowls
5. TE Tony Gonzalez (2010-13)
The only Hall of Famer on this list, Gonzalez's accomplishments are well known. He ended his career with the Falcons, becoming a very important part of Matt Ryan's development and the early offenses in Atlanta this decade. Gonzalez made the Pro Bowl during each season from 2010-13, and he was named an All-Pro after the 2012 season.
Key decade stat: 29 touchdowns
4. K Matt Bryant (2010-19)
Bryant deserves to be remembered as one of the greatest Falcons in franchise history and given his popularity among the fan base, he will be. The all-time leading scorer in Falcons history, Bryant was not only efficient in his attempts, but he was also extremely clutch. Among his most notable kicks was the game winner he made during the 2012 playoffs that gave the Falcons their victory against the Seattle Seahawks and earned Matt Ryan his first postseason win.
Key decade stat: 107 40-plus-yard field goals made
3. WR Roddy White (2010-15)
White is truly the bridge player from two different decades in Falcons history. Playing with both Michael Vick and Matt Ryan, White flourished and grew as a player both on the field and in the eyes of fans. His work ethic and talent culminated in an All-Pro season in 2010, when he led all players with 115 receptions. He helped Julio Jones develop into the player he's become today, but it shouldn't be forgotten that White was among the very best receivers in the game, himself, and he retired as the team's all-time leading receiver.
Key decade stat: 6,174 receiving yards
2. WR Julio Jones (2011-19)
Not just one of the best Falcons of the decade, Jones is undoubtedly one of the best players in the NFL over the past 10 years. Well on his way towards putting together a Hall of Fame resume, there's little that needs to be said of Jones's greatness. Jones reached 12,000 career yards faster than any receiver in league history, and he's the only player to gain 1,400 yards in five consecutive seasons. There may not be a player defensive backs fear lining up against more than Jones, and they have good reason to feel that way.
Key decade stat: 96.2 yards per game
1. QB Matt Ryan (2010-19)
The only NFL MVP in Falcons history, Ryan is the only person who could be atop this list. No disrespect to Julio, who may be the most talented player to wear an Atlanta uniform, but no player has meant more to this franchise than Ryan. He stepped into an unimaginably difficult situation as a rookie in 2008, and he's done nothing but flourish since then. Ryan has missed just one start over the last 10 seasons, and he's earned four Pro Bowl berths and one All-Pro honor during that time. He's an elite quarterback in every sense of the word.
Key decade stat: 96.1 passer rating
Here is the complete roster for the 2010-2019 Atlanta Falcons All-Decade Team.