What was the hardest position to narrow down?
Kelsey Conway: Running back. I think you could make cases for both Michael Turner and Devonta Freeman. Michael Turner had so much success and was obviously a fan-favorite, but had Devonta Freeman not suffered as many injuries, I think he would have continued to play at a Pro Bowl level for at least another season. You can't argue with Michael Turner's 60 rushing touchdowns in five seasons in Atlanta, though.
Will McFadden: Matt Schaub's performance against Seattle last season made it really tough … lol, nah. It's running back. Michael Turner was more consistently excellent than Devonta Freeman was, but Freeman played more years in this decade and also had some really high peaks. He just didn't do enough to run away from the competition (no pun intended), and Turner is the player that I'd most want for a single game. He carried the offense in ways Freeman never did.
Matt Tabeek: It was between Devonta Freeman and Michael Turner and here's why. When comparing only their stats during this decade (remember, Turner also played for the Falcons in 2008-09 and played nine seasons total in the NFL), their rushing numbers are very similar. But where Freeman separated himself from Turner was in the passing game. Freeman had 257 receptions for 2,015 yards and also had 11 receiving touchdowns. Turner only caught 48 passes for 381 yards and one score from 2010-12 in comparison. As a pure runner, however, Turner gets my vote as the best overall running back. I think had Freeman stayed healthy, it would have been a different story.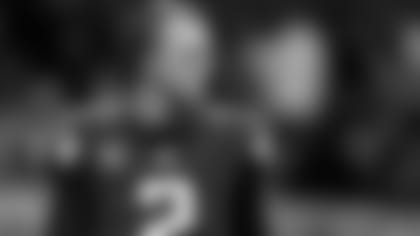 Who do you believe is the best player on this all-decade team offensive roster?
Conway: Matt Ryan. He's been so consistent and good for so long. When you look at the Falcons' most successful seasons in this decade, it's all started with the play of Matt. Think about the 2012 season or the 2016 season when he was named NFL MVP. You can never count the Falcons out of a game as long as they have Matt Ryan and I think he'll continue play at a high level for a while. You could make a case for Julio Jones here as well, but given all of what a quarterback has to deal with, Ryan makes the hard things look easy. Without Matt at quarterback, I don't know what the Falcons offense would look like.
McFadden: If I'm taking the word "best" literally, then I will go with Julio Jones. I am a strong believer that Matt Ryan doesn't get nearly the respect he deserves, but in a weird way, neither does Julio. Although widely regarded as one of the top wide receivers in the league, his sustained excellence almost makes him a boring pick for many in the national media and I think they tend to argue for other receivers over him. None of that matters, though. We all know just how phenomenal Julio is – in virtually every aspect of the game. He is one of just five players in NFL history to have finished as a top-three receiver in receiving yards five or more times in his career, joining players like Jerry Rice and Randy Moss.
Tabeek: When I think of the Falcons' best player this decade, it has to be the one player who made the biggest impact over the last 10 years. It's really simple. And, as I wrote in last week's roundtable discussion, that player is Matt Ryan. Quarterback is by far the toughest and most demanding position to play in the NFL and without Matt Ryan, there is no way the Atlanta Falcons go on to win 89 regular-season wins, earn five postseason berths, win three division titles, capture a conference championship and advance to a Super Bowl without Ryan. If you don't have a capable quarterback in this league, you have no chance. Julio Jones is a great player, and last September when Jones agreed to a well-deserved contract extension I wrote that he's the best receiver in this league. I stand by that. But without Ryan, the Falcons do not experience the most successful decade in their 53-year history.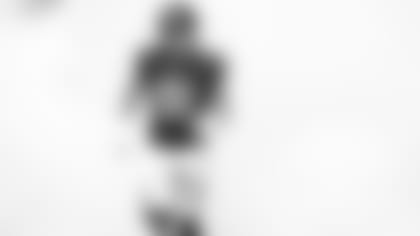 Which player do you think was snubbed and you could make a case for them to be on the all-decade team?
Conway: Like I mentioned before, you could definitely make a case for Freeman. But you could make a case for Mohamed Sanu, Harry Douglass to be the flex players. Both were really good No. 3 receivers for the Falcons and had significant roles on offense. Neither would replace Julio Jones or Roddy White of course, but if there was a No. 3 receiver selection, I think it would be hard to narrow down because there's also Calvin Ridley to think about now.
McFadden: I actually think the offensive roster is pretty spot-on, but I do think Austin Hooper was dealt a tough draw going up against a Hall of Famer. Hooper is easily the second-best tight end that Matt Ryan has had to work with, and he worked hard at improving with each season. Hooper has become a very good player in his own right, and it became clear the trust that Ryan had in him. Not saying Hooper should have taken Gonzalez's spot – definitely not saying that – just wanted to write some words recognizing his contribution.
Tabeek: Austin Hooper was good, but he's not in the same class at Tony Gonzalez. And Julio Jones and Roddy White are way out in front of the pack when it comes to the other receivers who played here this decade. Nah, for me the one player who has the strongest case here is Devonta Freeman, as I outlined above in my first response.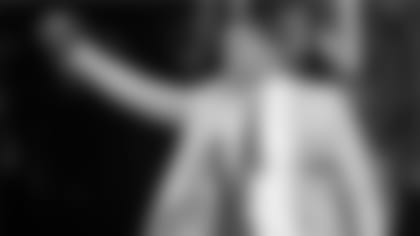 Which player who is currently not playing for the Falcons that is on the all-decade team do you wish the Falcons could bring out of retirement for one game to play again?
Conway: Andy Levitre. His consistency at guard wasn't appreciated enough. Matt Ryan's best year of his career came when he had Levitre and Chris Chester playing next to Alex Mack at guard and the trade for Levitre in 2015 was a big one for the Falcons that isn't talked about enough. The Falcons haven't been able to solidify the left guard spot since he left.
McFadden: Let me take you back to the night of Feb. 5, 2017. Matt Ryan has just thrown the perfect pass over the outstretched hands of two Patriots defenders into the grasp of Julio Jones, who precisely drags both cleats over blades of green grass. Onto the field jogs peak Michael Turner, who receives hand off after hand off, extinguishing any fire of hope on the opposing sideline as he has so many times in his career.
Tabeek: Everyone knows how much I love the running back position. I fell in love with this game after watching some of the all-time greats play – Walter Payton, Tony Dorsett, Eric Dickerson, Bo Jackson, Barry Sanders and Emmitt Smith come to mind. As much as I'd like to say Michael Turner, I'm going with Tony Gonzalez. Aside from redefining the position, he brought so many things to the teams he played for, especially the Falcons. If you listen to his former teammates, they all speak about his leadership, tireless work ethic, passion and how he held those around him accountable. Those qualities can't be measured but they are certainly difference-makers – things that can push a team over the top. Every team needs players like that.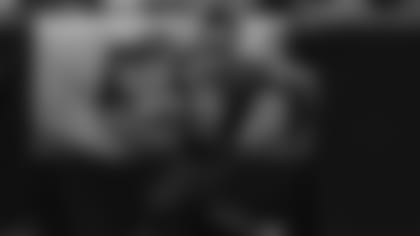 Who was/is your favorite offensive player to watch from this decade?
Conway: Julio Jones. I'm still in awe sometimes watching some of the catches Julio makes. He's the most physically gifted player the Falcons have ever had and when I had to narrow down his top moments recently, you forget how many ridiculous catches he's made over the years. Also, just knowing the way Julio goes about his work and how respected he is by his teammates and coaches, just makes him that much more impressive.
McFadden: It's Julio. It has to be Julio. Play Julio's leaping touchdown grab over Luke Kuechly on loop on my tombstone.
Tabeek: I'm going with Julio Jones here. Never mind that he forces defenses to play differently when he's in the game (and they still can't stop him). No, I love watching Julio Jones because you know you're likely going to witness something you've never seen done on a football field before. That's pretty cool. And then there's the added bonus of possibly watching him chase down a defender if there's a turnover or jar the ball loose with a well-timed hit if there's an interception. As Larry David says, that's "pretty, pretty, pretty good."
Take a look through the offensive players who made the roster for the 2010-2019 Atlanta Falcons All-Decade Team.