When you look back on the last decade of Falcons football, what season stands out to you most?
Matt Tabeek: Stop and think about that 2010 season for a minute. How many times can you look at Falcons teams in the past and say they were among the league's very best on both offense and defense? The Falcons started that year with a gut-wrenching 15-9 loss in overtime on the road in Pittsburgh before going on one of the most dominant streaks in franchise history, winning 12 of their next 13 games. That team not only finished with 13 wins, which was the second-most in franchise history at the time, those Falcons ran roughshod over their opponents on both sides of the ball. Atlanta's offense was ranked fifth in the league in scoring (25.9 points per game) – without Julio Jones, mind you, who was still a junior at Alabama – while the Falcons' defense was No. 5 in points allowed (18.0 points per game). Speaking of that offense, Michael Turner (pictured below) led the NFL in rushing with 1,371 yards and 12 touchdowns while teammate Roddy White led the entire league in catches (115) and in receiving yards (1,389). On defense, John Abraham led the team with 13 sacks, which was fifth best in the NFL. The Falcons went 5-1 against NFC South foes and finished 10-2 in the NFC to claim the top seed and home-field advantage. When they fell apart in the second quarter to the Packers before losing 48-21 in the divisional round, it was one of the more stunning and disappointing losses for this franchise because it really was a team that many believed could win the Super Bowl. Unfortunately, the 2010 Falcons often get overlooked, mainly because of the ensuing seasons. Regardless, that team and that season definitely stand out to me when looking at the past decade.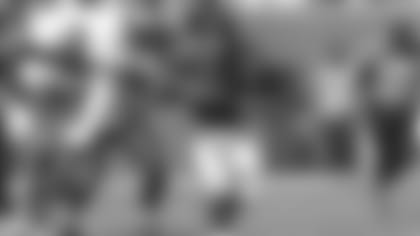 Kelsey Conway: I know this might seem like a no-brainer answer but I would definitely have to say the 2016 season. After watching Dan Quinn's first season closely with it ending in an 8-8 finish, the success the Falcons had late in the 2016 season caught a lot of people by surprise, including myself. The way the Falcons closed out the season was impressive. Pretty much before every game after you had a feeling the Falcons were going to win, they were unstoppable on offense. The atmosphere during the playoff run at the Georgia Dome was electric and the fact it ended with an NFC Championship win and a trip to Super Bowl LI, you can't ask for a better way to close out a chapter in Falcons history. The ending wasn't ideal of course but the season was certainly one to remember.
Will McFadden: The 2016 season is definitely the glaring answer, but my mind keeps going back to 2012, so that's what I'll choose. I can so clearly remember sitting on the couch my sophomore year of college and watching the Falcons dismantle the Kansas City Chiefs in Week 1. After replacing both coordinators that offseason, both Dirk Koetter's offense and Mike Nolan's defense looked fired up and ready to go for the year. Then, I remember following along as the Falcons became one of the few remaining unbeaten teams in the league – an experience very seldom felt, and of course the Saints had to ruin it. Matt Ryan stepped into the MVP conversation for the first time in his career, and he seemed to truly belong in a very good three-man race. Julio Jones took his game to the next level, Tony Gonzalez nearly reached 1,000 yards and the defense looked way better than any other Falcons defense had in a while. Then, the playoff win against the Seahawks made everything perfect, and I'm just going to stop right there.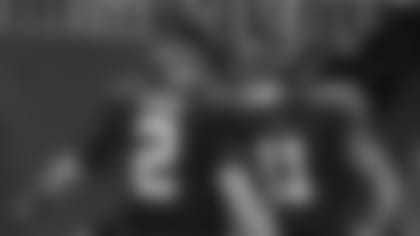 So many talented players have come through the franchise in the last decade, who is the player you think has made the most impact on the field?
Tabeek: C'mon, it's Matt Ryan and it's really not even a debate for me. At all. This is a quarterback-driven league and it's by far the toughest and most demanding position to play – and without Matt Ryan, there's no way the Atlanta Falcons go on to experience the most successful decade in franchise history. If you don't think this team could be successful without Julio Jones, go back and read what I just wrote about the 2010 team. Roddy White led the league in catches and receiving yards – and it was No. 2 delivering the ball. During the last decade, Ryan was named the league's Most Valuable Player, he was the NFL Offensive Player of the Year, went to the Pro Bowl four times (2010, 2012, 2014 and 2016) and he was a first-team All-Pro in 2016. And let's talk about just how good Ryan was in 2016 for a minute. Some will point out that Ryan has had the luxury of throwing to Jones and that it made things much easier. It certainly helped, no doubt about it. But keep in mind that during that magical season of 2016, Ryan was the first quarterback in NFL history to throw a touchdown pass to 13 different receivers in a single season. Not only did he distribute the ball all over the place and kept defenses on their heels, he was deadly accurate, especially with the deep ball. During the Falcons' Super Bowl run, Ryan had a 136.1 passer rating on deep passes (20-plus yards), which was the highest in the league in the previous 10 years. Ryan was also the only quarterback to not throw a deep-ball interception in 2016. Some called him a deep-ball assassin, others said it was surgical. I just call him the best player in Falcons history. Next.
Conway: Well, it's hard to pick between these two, but I'm going to go with Julio Jones. It was between Matt Ryan and Jones, but when I think of the word "impact" I think about game-changing plays first. Who has had more eye-popping, impressive catches than Jones over the last nine seasons? There are so many times I feel like we all say, "How did he catch that?" This is no disrespect to Ryan because you can easily argue he is the best player to come through the franchise. When Jones isn't in the lineup, it drastically changes what the Falcons can do on offense, that's impact. I would imagine when defensive coordinators around the league start to game plan for the Falcons, they start with how do we contain Jones first and foremost. So, that's why I picked Jones for this question.
McFadden: On this question, Kelsey and I are in complete agreement. You get the sense that both Matt Ryan and Julio Jones benefit from one another, but I'd wager you could start Julio's career on nearly any team in the league and he'd have found a way to become a truly elite receiver. Kelsey says it's how Jones's absence from the lineup is felt that demonstrates true impact – and she's right – but I say it's how he nearly single-handedly reshapes opposing defenses when he's in the game that is the true measure of impact. Opposing defenses shift towards whatever side of the field Julio is on like he has the gravity of a dying star. Oh, and he's insanely good at football.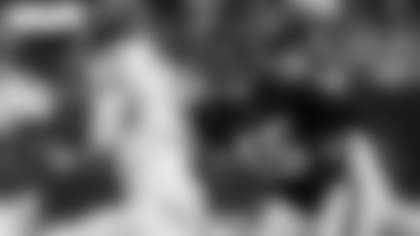 Which position was the hardest to narrow down?
Tabeek: I immediately thought of the defensive side of the ball when I saw this question and I'm going with the Falcons linebackers. Here's why. When you think of certain franchises and certain dynasties throughout the years, there's often a rich tradition at certain positions. When you think of the great Giants teams under Bill Parcells (who I grew up watching in New York and New Jersey), you think of all the great linebackers – Lawrence Taylor, Harry Carson, Carl Banks, Pepper Johnson, Gary Reasons and I could go on. Parcells used to joke that he collected linebackers. He really did. When you think of those Doomsday defenses the Cowboys had under the late Tom Landry, you think of the great defensive lines with Ed "Too Tall" Jones, Harvey Martin, Randy White and John Dutton. Later on with Doomsday II under Jimmy Johnson, you think of Charles Haley, Tony Tolbert, Leon Lett, Russell Maryland. So when you think of the Falcons linebackers, for example, who do you think of? Deion Jones and … De'Vondre Campbell? Sean Weatherspoon? There's just not a rich history there over the last decade or, really, at all. Those weren't the easiest of picks to make.
Conway: Defensive end. For most of the positions, I felt like I could instantly decide. Outside of John Abraham and Vic Beasley's performance in the 2016 season, there really hasn't been a player at this position that has consistently dominated at this position. The Falcons have definitely had some good role players at defensive end but when you really go back and look through the names at this position and the numbers, it was tough.
McFadden: I'm going to say linebacker, because it didn't have the clear favorites that some other tough positions had. The Falcons have had some really good wide receivers this decade – Mohamed Sanu, Calvin Ridley, Harry Douglas – but none are touching Julio Jones or Roddy White. There's not that same gap at linebacker, outside of Deion Jones. The careers of Curtis Lofton, Sean Weatherspoon, De'Vondre Campbell, Paul Worrilow and Stephen Nicholas were all, at one point, promising, but they never reached that promise.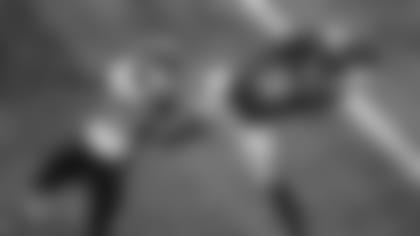 Good or bad, what moment has stuck out to you most in the last decade?
Tabeek: The one moment that has left an indelible mark on every single Falcons fan's soul is the heartbreaking loss to the New England Patriots in Super Bowl LI. Remember, the Patriots never led that game once in regulation. How does that not stand out above all the rest? There were so many different moments within that game, too – and if just one of those doesn't happen or has a different result, the Falcons would likely have a Lombardi Trophy right now. I hope that the Falcons can win their first Super Bowl soon, and I really hope it's with this core group of players and this coaching staff.
Conway: The NFC Championship game in 2016. I still remember finishing an interview on the field with Grady Jarrett with confetti at my feet. Watching the way Falcons fans rallied around the team and how loud the Georgia Dome was, if you work in sports or are just a fan, those are the moments you live for. Also, I re-watched the game recently, Matt Ryan and Julio Jones were unbelievable.
McFadden: You have no idea how badly I want to say Julio Jones' catch in the fourth quarter of the Super Bowl, but I try to think about that game as little as possible, unfortunately. Instead, it's watching Matt Ryan run the ball into the end zone against Green Bay in the 2016 NFC title game and hearing Wes Durham say, "How bad does No. 2 want it!" People are going to miss Matt Ryan when he's gone, and I hope they realize that sooner rather than later. Also, he wanted it really badly, Wes.
What season in the last decade do you believe had the most talented roster?
Tabeek: It's so easy to look at final records and simply start there. I do think you can make a strong case for the 2010 and 2012 teams, but to be honest, I really like the talent assembled on the 2017 team. (I can hear some of you gasping right now; settle down.) Remember, that team was coming off a Super Bowl run and eventually went into Philadelphia for that divisional-round playoff game as the favorite. It ended up being a tight game and the Falcons had a chance to put the Eagles away at the end of the game and fell short. Philly, as we all know, then went on to win the Super Bowl. How could you not love that offense with Matt Ryan, Julio Jones, Devonta Freeman, Tevin Coleman, Austin Hooper, Mohamed Sanu with Alex Mack and Jake Matthews up front? And the Falcons defense was a top-10 unit that season full of budding young stars like Grady Jarrett, Deion Jones, Keanu Neal, Desmond Trufant and De'Vondre Campbell along with solid veterans like Dontari Poe, Adrian Clayborn and Ricardo Allen. I know that team ultimately underachieved (and, really, only one team can say they didn't in the very end), but I think that roster is as good as any Falcons team over the last decade.
Conway: This is a really tough question. I would have to say if you're looking at just talent not basing this off wins and losses, I think you have to go with the 2012 roster. Between having Michael Turner, Tony Gonzalez, Roddy White, Julio Jones and Matt Ryan on offense, it's hard to top that group. Then on defense with Jonathan Babineaux at his prime, William Moore playing at an elite level, Sean Weatherspoon's leadership qualities and Abraham coming off the edge, those are five really good players at all different levels of the field.
McFadden: I'm again sticking with Kelsey here, it's 2012. That team was absolutely loaded on offense at the skill positions, had probably the best defense of the decade – shoutout Asante Samuel – and could win seemingly every type of game possible. Julio Jones and Matt Ryan both leveled up that season, and the core of the defense had been in place for a few seasons by then. No disrespect to the 2016 or 2017 Falcons teams, but the 2012 team was much more balanced.