The win over the Saints was fun, but the Falcons are back and locked in on the Carolina Panthers, this Sunday's opponent. It's the second of five straight NFC South games for Atlanta. Needless to say, these are all critical games for the Falcons. In the meantime, you've got plenty of questions, so let's get to them now. Just remember that all opinions here are mine unless otherwise noted.
Dee from Pittsburgh, PA
What will it take for us to make the playoffs if we win out the season?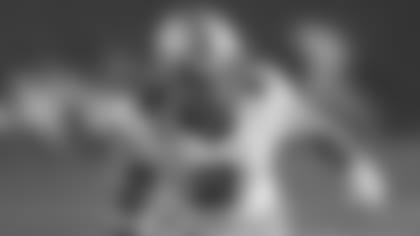 Doug from Ludowici, GA
Beek! What a game against the Aints! Okay, so this is more of a statement, here goes. All of these "wishful" thinking questions and statements I read on SFTB on the draft are quite ridiculous at this stage in my opinion ... everyone is entitled to one, but my opinion goes out to those fair-weather fans. Extinguish your torches and ditch the pitchforks. Get in the stadium and support these Dirty Birds. Maybe just maybe that's what they need!
Matt: It was a huge win, Doug. No doubt about it. And while I get the passion from fans, some of the knee-jerk and emotional reactions to the losses surprises me. How quickly some fans turn when the going gets tough. That said, I will defend talk about the draft, draft position, free agency and all of those topics, and here's why. When a team is in the midst of a six-game losing streak, they want hope. When any shot of making the playoffs seems to be over (to a lot of fans), they want hope. The draft and free agency represent hope to fans. It makes them feel a little bit better when they think about adding a Chase Young to a defensive line that, before the Saints game, was struggling to get to the quarterback. So, I get it. But what I don't get is when fans make it personal and say things that are way out of line. I won't tolerate that garbage.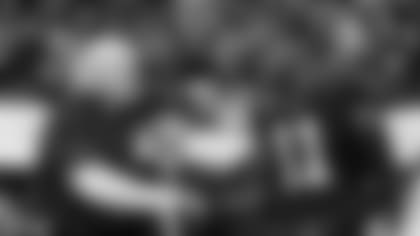 Jonathan from Tacoma, WA
Hey Beek! If Dan Quinn doesn't make it past this season, which I hope he does, I really like him being from the Seattle area, who do you think we will hire?
Matt: Gus, Dan Quinn is coming off a huge win and the team played its best game of the season last Sunday. Let's tap the brakes on these questions and see how things go against the Panthers.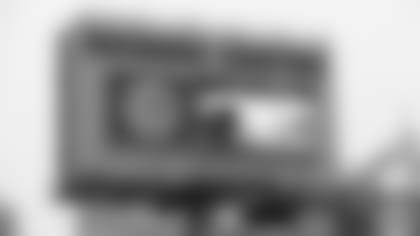 Jacques from Toronto, Ontario, Canada
This is just a reminder that this will be the third time for our Falcons outside the U.S. border. You omitted when the Falcons played Buffalo in Toronto for a regular-season game back in 2014, I believe, which the Falcons won.
Matt: Hi, Jacques. That game was not part of the NFL International Series, but it is definitely worth noting. That story you referenced about the Falcons 2020 schedule was later updated, for what it's worth. It was 2013 and the Falcons did win – on a Matt Bryant field goal in overtime.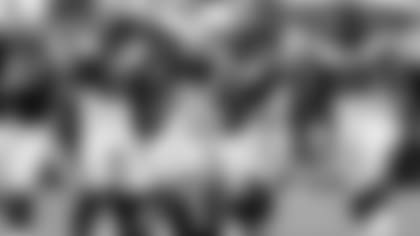 Mike from Roanoke, VA
Hey Beek, I read SFTB every day and as a big sports fan of Atlanta sports, I really appreciate the column. I wish the other sports teams had something like this for us fans to be able to connect with the Braves and Hawks. My question is, in your opinion, what do you think about De'Vondre Campbell and Deion Jones? Both are two of my favorite players on the team and I think Campbell has had a very good season. Jones is right there as well but has not up to this point made the impact plays that we have seen him make in the past. Is this perhaps due to a change in the scheme they are running? Is it just the luck of the draw? Again, I think both are playing great, but the Jones name just hasn't been mentioned as much this year.
Matt: Appreciate that, Mike. Well, let's take a closer look at Deion Jones. Since he was hurt in the first game of the 2018 season and subsequently went on to miss 10 games, let's use the prior season – 2017 – as a comparison. Here are Jones's numbers through the first nine games below:
2017: 75 combined tackles, 4 tackles for loss, 1 sack, 1 interception
2019: 65 combined tackles, 7 tackles for loss, 0 sacks, 0 interceptions
OK, so midway through the season his overall production is down some in comparison to 2017, a year in which he ended up in the Pro Bowl. Frankly, Mike, I wouldn't be too concerned about it. I also think by season's end Jones's numbers will be right about where we all expected them to be. Now let's compare De'Vondre Campbell's 2018 numbers to 2019 (through nine games):
2018: 49 combined tackles, 0 tackles for loss, 0 sacks, 0 interceptions
2019: 76 combined tackles, 4 tackles for loss, 1 sack, 0 interceptions
Campbell, on the other hand, is on pace to have his best season yet as a Falcons player. Look, as a fan, you should just be encouraged by the overall defensive effort put forth by the Falcons on Sunday against a high-powered offense. Let's hope there's more of that down the line. MAILBAG
Do you have a question about the Falcons that you want answered? Ask a question here and it could be posted on AtlantaFalcons.com.
Go ahead, ask the Beek
Do you have a question about the Atlanta Falcons (or anything football-related) you'd like to ask Matt Tabeek? If so, hit the link. Please remember to include your home state (or country if you live outside the U.S.). Thanks for reading SFTB!