The Falcons are heading to Carolina to take on the Panthers on Sunday. Will Atlanta string back-to-back wins together for the first time all season? We're about to find out. In the meantime, you've got plenty of comments and questions about these 2019 Falcons. So, let's get to them now. Just remember that all opinions here are mine unless otherwise noted.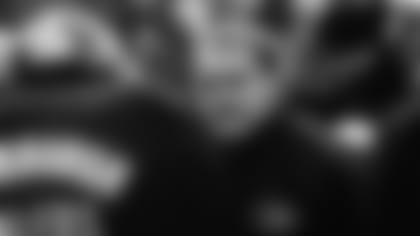 Rod from Upper Marlboro, MD
Hello Beek, I know you don't want to really discuss a new coach while we still have Dan Quinn, who is my favorite Falcons coach of the last 15 years but what are the chances we trade away our draft picks for let's say a Mike Tomlin? I think he is the type of leader that both the players and the city would respond well to after this disappointing season. Just speaking from a 10-year season ticket holder's perspective who is starting to see the effects of poor performance on the field translate to empty seats in an outstanding stadium that offers the best fan experience in my opinion. I think a new coach will bring a new culture to a win-now ready team. Similar to what happened with Tampa Bay after Tony Dungy was fired then Jon Gruden took over to win the Super Bowl.
Matt: Rod, do you know how many coaches the Pittsburgh Steelers have had since 1969? Three. Do you know how many the Falcons have had in that same time period? Sixteen. It's also worth noting that the two Steelers coaches prior to Mike Tomlin – Chuck Noll and Bill Cowher – retired and weren't forced out the door. There's something to be said for hiring someone you believe in and sticking with them through the ups and downs, so long as there is ultimately progress made along the way. As far as your idea of trading for Mike Tomlin goes, do you really think the Steelers would be willing to trade their coach to any team? How many of you saw the #FireSaban hashtag started after Alabama lost to LSU last Saturday. The man is 63-5 since 2015. Unbelievable.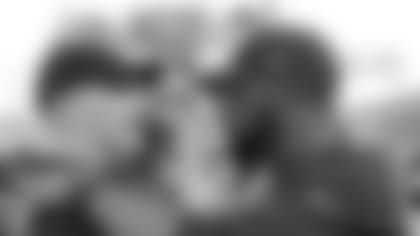 Payton from Atlanta, GA
This is more a request or comment than a question. I hear a lot of noise about coaching changes, Dan Quinn's job on the line, etc. It takes time to put in a system. The Falcons are used to an outside zone. Dirk Koetter prefers an inside zone. Different blocking schemes. If y'all will think back to Shanahan's first year, the Falcons record at midseason looked much like this year. They went to, and nearly won, the Super Bowl the next year. Please, Mr. Blank, give them another year. It takes time.
Matt: Like I noted above, there's something to be said for continuity with coaching staffs.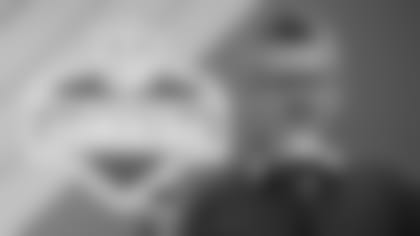 Jerry from Statesboro, GA
With our salary cap in turmoil for 2020, do you think we let all of our free agents walk and try to hit a couple of homeruns in the draft and free agency or try to get the hometown discounts and try to nail the draft? We definitely need a free agent like Clowney, but we could also use shut down corner, but it won't matter if we keep playing that 1990s-play-not-to-lose-zone defense. I think we lose multiple starters on defense in the offseason. What do you think? I know you well enough to know the answer by now. Lol. Beek: Jerry let's see what happens this year first. Lol. My response is as the Patriots motto says, No Days Off! But the real meaning is their coach is thinking about next year at the beginning of this year. That's why they're so successful, chess not checkers. Thanks, Beek.
Matt: Au contraire, Jerry. I think there are going to be a number of changes coming this offseason when it comes to the roster. Yes, there are changes every single offseason, so that's not exactly breaking news. But I think there will be some decisions made with current veteran players and don't discount that this could have been the plan all along when it comes to the roster. Thomas Dimitroff and his staff are always looking ahead, whether it's the draft, free agency, contracts or the salary cap. In case you missed it, I listed all of the soon-to-be Falcons free agents earlier this week and, depending on what the Falcons decide to do, they could definitely free up some space.
The following key players will be restricted free agents heading into the 2020 season:
The following key players will be exclusive-rights free agents heading into the 2020 season:
Tyler of Stone Mountain, GA
Has the team had thoughts of bringing back corners Robert Alford and Jalen Collins to the team?
Matt: Those two ships sailed long ago, Tyler.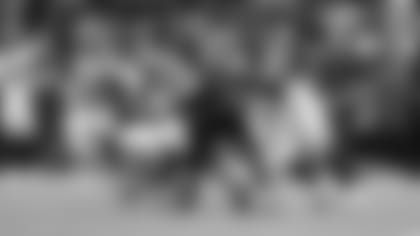 Jimmy from Townsend, MD
Beek, I like Quinn and I really want to believe in him. Maybe he had too much on his plate, but this was only the second game we looked like we game planned the right opponent. Also, we have been in a slow decline ever since the Super Bowl. Why would Dimitroff allow Quinn to take on so much work? And nobody takes any action until half the season is over? Maybe we need two weeks to game plan everyone? I don't know. But I was really pleased at how we played last Sunday, just don't understand why it took so long. I'm happy and perturbed, Beek. I want Sunday's performance on a consistent basis. But man, oh man, I love it when we play a complete game, because I know we can play with anyone. Thanks for everything, Beek. You really do a great job. Still on the fence about cleaning house, but I've got hope.
Matt: I've been getting a lot of "Where has this been all season?" this week. And that was expected, I think, once the euphoria of the huge win rubbed off. We can ask all we want but it's not going to change that 2-7 record. The Falcons have nine games left to define themselves and this season.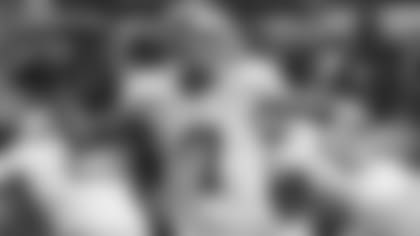 Carol from Douglasville, GA
Is it true the Falcons are looking at Colin Kaepernick? WOW. I sincerely hope not. This year I have watched several of the Falcons games. The first time in years since I resigned from the NFL years ago. If they hire him, me and a host of others on Facebook are through with the Falcons forever. You choose. The fans or this jerk named Kaepernick.
Matt: Carol, the NFL has organized a private workout in Atlanta at the Falcons' facilities on Saturday for Colin Kaepernick. Representatives and scouts from teams will be in attendance for the workout, which reportedly will be recorded and shared with the entire league. Just like the scouting combine which takes place in Indianapolis, this is a league event. It's not like the Falcons are having a private workout just for Kaepernick. MAILBAG
Do you have a question about the Falcons that you want answered? Ask a question here and it could be posted on AtlantaFalcons.com.
Go ahead, ask the Beek
Do you have a question about the Atlanta Falcons (or anything football-related) you'd like to ask Matt Tabeek? If so, hit the link. Please remember to include your home state (or country if you live outside the U.S.). Thanks for reading SFTB!