Here's a little nugget for you Falcons fans to chew on this morning as you're guzzling down your coffee and reading SFTB: Both the Falcons and 49ers are 3-2 since Nov. 10, or since Atlanta came out of its bye week. Just some perspective for you while the Falcons continue preparations for Sunday's game at Levi's Stadium in Santa Clara, Calif. There are plenty of comments and questions in my inbox, so let's grab some now. Just remember that all opinions here are mine unless otherwise noted.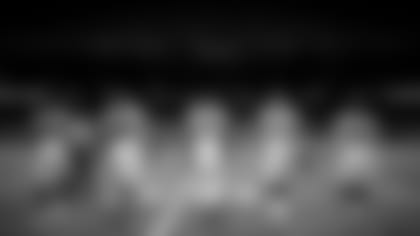 Bobby from Brighton, CO
After 45 years as a Falcons fan, what hope does the future hold?
Matt: Plenty, Bobby. As you probably know, the margin between winning and losing in this league each week is a slim one, but one thing all teams need in order to even have a chance is a proven quarterback. The Falcons have that box checked with a Sharpie. Not only is Matt Ryan the best signal caller in franchise history, he's still playing at a high level and he stays on the field (knock on wood) – he's only missed like three games in the last 12 seasons. The Falcons have a pair of Pro Bowl offensive linemen in Alex Mack and Jake Matthews and are developing two first-round picks in Chris Lindstrom and Kaleb McGary. If the two rookies can stay on the field and continue to learn, that bodes well of the line play up front moving into next season. On the outside, you have the game's best receiver in Julio Jones and a budding star in Calvin Ridley. Tight end Austin Hooper continues to get better every single season and is in the midst of the best season of his career. Now, he's a question mark heading into the offseason since he's scheduled to become a free agent. If the Falcons can keep him in the fold, they're set at the position for years to come. On defense, they have who I think is the best defensive tackle in franchise history in Grady Jarrett. He's not only playing the best ball of his career, Bobby, but he's still young – he's only 26. The Falcons have also given Deion Jones, one of the best young linebackers in the game, a contract extension. So he's locked up for the foreseeable future, too. Another rookie who continues to show promise is cornerback Kendall Sheffield; he's only going to get better. There's safety Damontae Kazee, who has 10 interceptions (so far) over the last two seasons and he's also only 26 years old. And I haven't even mentioned younger players like Keanu Neal (who's battling back from injury), Takk McKinley and Foye Oluokun, either. Look, I could go on, but the point is the Falcons have a lot of key parts in place moving forward. And if they are smart in free agency and have a solid draft in April – addressing some key needs – the future looks good. There's plenty to feel good about and you know as a Falcons fan they'll have a fighting chance on Sundays, and that's all you can ask for each week.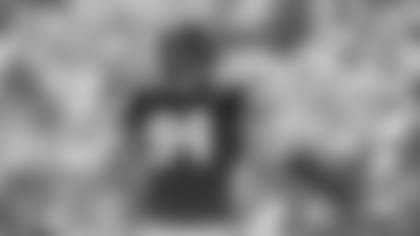 Jerry from Statesboro, GA
Hey Beek. I have a few suggestions based on where we pick and if we are willing and capable of moving down a few spots. Here we go: Round 1, I say we have three targets (A.J. Epenesa edge, Javon Kinlaw DL, or Isaiah Simmons hybrid LB/S). Round 2, I say we target Shane Lemieux OL, Xavier McKinney S, Marlon Davidson DL, or Creed Humphrey OL. Round 2 second pick, I say we target Malik Harrison LB or Solomon Kindley OL. Third round, I say we target Shaun Wade CB or Brandon Jones S. If we could get any combination of three of those guys listed, I think it would be a great draft. We're definitely going to need an enforcer on the back end that can play in the box. Jarrett needs a partner in crime beside him, we could always use a scary pass rusher. And we really need another solid guard. What do you think?
Matt: My first thought is I like the selection of Iowa defensive end A.J. Epenesa with the first pick. I think Chase Young is a sure thing and believe he might go No. 1 overall, and Epenesa could very well be the second or third edge rusher taken off the board at this point. The Falcons need more production coming off the edge (although it's been better the last few weeks). We don't know what the Falcons will do in free agency (or who they might cut ties with) and that could impact some of their draft needs. That said, position-wise, I think they'll look at bolstering both the offensive and defensive lines – and you did that with your projections. But I could see the Falcons taking a cornerback high in this draft, too. If I had to rank their needs right now it would go something like this: defensive end, cornerback, guard, defensive tackle, linebacker, running back, and possibly tight end. At one point I might've added a kicker to the mix, but so far Younghoe Koo looks like he plans on keeping that job locked down. My second thought is, wow, we've gotten questions from Jerry on back-to-back days now.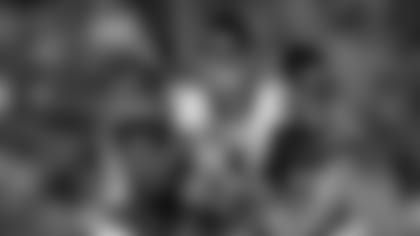 Zach from Atlanta, GA
Hey Beek! I may not be the only Falcons fan who thinks this. With only a few more games left in the year and a franchise guy under center (and also with a pretty bad offensive line), why don't we keep Matt Ryan out for the year and give the start to a guy like Danny Etling? He could be a key backup QB for us moving forward. Also, I think many fans would like to see him back there again.
Matt: No, you cannot do that. First of all, forget Danny Etling (and the logistics of moving him to the active roster) for a minute. In case you missed the note in the introduction above, the Falcons are 3-2 coming out of the bye week. They're playing better and they also have first-round draft pick Chris Lindstrom back in the lineup. They ran the ball well against Carolina and the protection was fairly good, too. If, with three games remaining, you inexplicably pulled the starting quarterback (who would not be thrilled about that one bit) and played an unproven player in his place – mind you, someone without a single career start who has been on the practice squad all year – what are you saying to the rest of those professionals on the roster who are trying to win every single game? You cannot do that; you cannot throw in the towel. The Falcons have a huge opportunity on Sunday when they face a team that's currently holding the top seed in the NFC. They are heading into Levi's Stadium with intentions on winning the game. You're not sitting Matt Ryan. Back to Etling. He's on the practice squad. If you move him to the active roster (and you wouldn't anyway because Matt Schaub is the No. 2 quarterback who, by the way, threw for 460 yards and a touchdown vs. the Seahawks on his lone start this season), you must make a corresponding move and release someone or move someone to the practice squad (and expose them to possibly being signed by another team). No, it's not going to happen and a very bad idea, Zach. Look, I get that you liked what you saw from Etling in a preseason game against a lot of other non-starters, but he's got a ways to go yet. More importantly, no one is sitting No. 2 unless it's for the victory formation at the end of a game.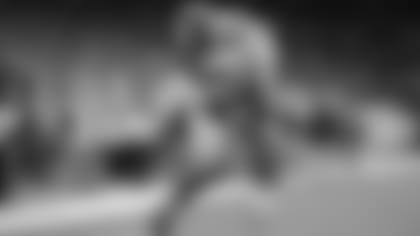 Graham from Dayton, OH
Hey Beek! Big Ohio State and Falcons fan here with a question from the Buckeye State. I know that our chances of landing Chase Young in the draft are fairly low, but I'm actually interested in another Buckeye. With our run game not being as present this year, what do you think are the chances that the Falcons look at J.K. Dobbins? I personally think that he would be an amazing and dynamic player that would give our offense more of the kick that it used to have, but I would love to hear your opinion.
Matt: You guys know my favorite position to watch and evaluate is running back, and I am a fan of J.K. Dobbins. Without getting too much into what he's accomplished at Ohio State and his tremendous production there since taking over, I'll get right to your question. I could definitely see the Falcons taking another running back in the draft, but not early on. I think the Falcons have more pressing needs to address on the first two days of the draft – and that's when I think Dobbins will be picked, in the first three rounds (my guess would be Round 2, but I haven't put together my first mock draft or really looked at any yet). MAILBAG
Do you have a question about the Falcons that you want answered? Ask a question here and it could be posted on AtlantaFalcons.com.
Go ahead, ask the Beek
Do you have a question about the Atlanta Falcons (or anything football-related) you'd like to ask Matt Tabeek? If so, hit the link. Please remember to include your home state (or country if you live outside the U.S.). Thanks for reading SFTB!