Good morning and welcome to Straight from the Beek! It's good to be back (we trekked across country to move my daughter into her college dorm) – and there's plenty to cover, specifically the fallout from the Jets-Falcons game, where we are roster-wise and the coming matchup against the Redskins. Look, like any preseason game, there was some, some bad and some ugly last week. But let's get to your questions. Just remember that all opinions here are mine unless otherwise noted.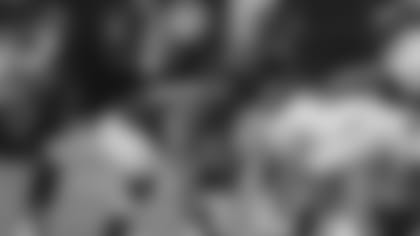 Traey from Atlanta, GA
Yo Matt, I'm going to get straight to the point here. Outside of Alex Mack, Jake Matthews and Chris Lindstrom, the O-line looked real suspect. I know James Carpenter and Kaleb McGary were out, but how do you feel out the O-line depth?
Matt: Hey, Traey. I still feel good about it. Yes, after Thursday night's game, a lot of fans hit the panic button. Personally, I'd hold off on it, and here's why. Let's step back and look at the big picture – and not overreact to one preseason game. Look, Jets defensive coordinator Gregg Williams is known to be an aggressive play-caller and he was against the Falcons, throwing a bunch of different looks (and blitzes) at Atlanta. By game's end, the Jets finished with five sacks, eight tackles for a loss, 14 hits on Falcons quarterbacks, two forced fumbles and an interception. The bigger concern was how the Falcons offensive line performed when Matt Ryan was under center. Ryan managed to complete 10 of 14 passes for 118 yards – and three passes were dropped! – despite being sacked three times and under constant pressure in limited action. Matt played great, but you don't want to see him operating in that kind of pocket on a regular basis. But this is important to remember: Teams generally don't game plan during the preseason. And it's clear the Falcons had trouble handling the Jets up front when it came to picking up blitzes and stunts at times. I'll admit that it was ugly to watch, but don't overreact. As far as the depth goes, I think the Falcons came into training camp feeling pretty good about the offensive line. And I don't think that's changed a whole lot. Think for a minute about what they did during the offseason. They added James Carpenter, Jamon Brown, Adam Gettis and John Wetzel in free agency before adding first-round picks Chris Lindstrom and Kaleb McGary in the draft. Knowing that offensive linemen take time to develop and still have to develop chemistry as an entire unit, it's safe to say that unit is a work in progress. I also know that when Kaleb McGary returns and if someone like Matt Gono can step up and play well in the meantime, the Falcons will be even deeper and have more options. Let's see how things go up front against the Redskins this week. Until then, stay away from that panic button.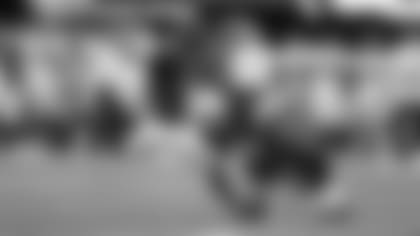 Kevin from Conyers, GA
Matt, I'm sure you're getting a million Giorgio Tavecchio questions. Here's mine. We gave him the kickoff duties. Matt Bryant has generally boomed it; Giorgio not so much! Perhaps by design?
Matt: Yes, I am, and the shorter kicks are indeed by design, Kevin. I keep reminding fans that the preseason is for player evaluation, first and foremost. That's exactly why the Falcons attempted a two-point conversion on their opening drive against the Dolphins in their second preseason game – they want to see specific game situations on tape so they can evaluate players and also teach from it. Same goes for kickoff coverage. How will the Falcons know if they can cover kick properly if they're booting the balls into the end zone for touchbacks? They won't. So don't panic over the shorter kickoffs. It's not because Giorgio Tavecchio isn't capable of kicking the ball deep. One another note on kickoffs. If Tavecchio couldn't kick off, the Falcons always have Matt Bosher, who's more than capable of doing it.
Tristan from Houston, TX
Good God help us if we plan on sticking with that kicker. The kicking game has always been a strength until now. The only thing worse than the kicking game was the offensive line, as in there wasn't one.
Matt: I think now would be a good time to remind everyone that Giorgio Tavecchio made all of his field goal attempts last season – he was 5 for 5 with a long of 56 – as well as all eight of his extra point attempts. The Jets tipped one of his kicks and, well, he missed the other one from 52 yards out. Tavecchio wasn't happy about it, which is what you'd expect. Coach Dan Quinn said Tavecchio has had a "good camp" and that the team has "great trust in him." I'm not concerned about Tavecchio, for whatever that's worth.
And all of the kicking questions lead me to today's Straight from the Beek Question of the Day.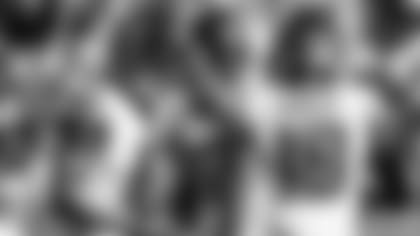 Dwayne from Santa Barbara, CA
Hey, Beek. I've been doing a lot of reading up on our team and also in some football magazines. Do you think that we really have the "Best Receiving Corps" in the NFL?
Matt: I do, and don't even think I have to defend this one so I won't. Which team out there has three better receivers then Julio Jones, Calvin Ridley and Mohamed Sanu? Do you want to include tight ends, too? OK, throw Pro Bowler Austin Hooper into the mix then. I'll wait for you to write me back with a list of teams who have a better trio than the Falcons. Just don't make me wait too long.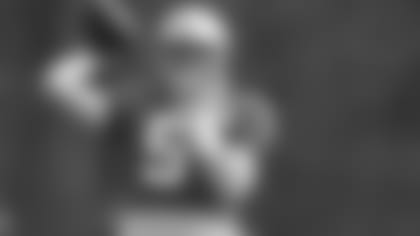 Terry from Washington, D.C.
Hey Beek. What can you tell us about Danny Etling? People claimed he was inaccurate down field. However, his PFF was 120 over 20 yards and had a low interception ratio. I don't think the Falcons want a wide receiver.
Matt: I can't tell you a whole lot about Danny Etling, Terry, other than he's definitely going to play quarterback for the Falcons – and that Dan Quinn hopes to get into the lineup this week. I think his biggest value to the Falcons will come in helping them prepare for the mobile quarterbacks they'll face this year. Quinn said as much about Etling's versatility, noting "with the amount of mobile quarterbacks that we face, it's a big deal. No offense to the incumbents, in terms of preparation for mobile quarterbacks." The Falcons became familiar with Etling when they were down at LSU scouting Russell Gage. Etling "was somebody that jumped out to me that day and I'd remembered," Quinn said. "We were hopeful that he would be somebody that we could recruit to try and get to if it got to the free agent portion." When Kurt Benkert went down with an injury and Etling was waived, the Falcons obviously thought Etling was worth taking a chance on.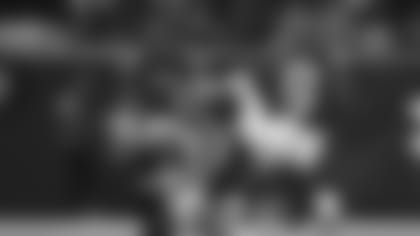 Eddie from Manhattan, KS
BEEK!! Rise up for the Midwest once again. The new season … hard to believe it's right around the corner! What is your early assessment on our secondary with Keanu Neal and Ricardo Allen back?
Matt: I think once the regular season is underway, Falcons fans are going to see Keanu Neal and Ricardo Allen back out on the field flying around and be reminded of just how good those two are – and what this defense was missing in 2018. While we're seeing some tweaks here and there, we still haven't seen Dan Quinn's defense fully unleashed yet. I think the cornerbacks – Desmond Trufant and Isaiah Oliver – are going to play closer to the line of scrimmage at times (based on what the defense is doing up front, of course) and be more aggressive in general. I liked what I saw from Trufant against the Jets. He made some very nice open-field tackles that caught my eye, too. Behind those two, the Falcons are young and relatively inexperienced. I've seen some good plays and some bad ones during the preseason thus far – and that's to be expected. Of all the position groups on this team, I think cornerback has me most concerned when it comes to overall depth and experience. Hopefully guys like Kendall Sheffield and Jordan Miller will come along quickly.
Previous #beekpoll results
In last Wednesday's Straight from the Beek, I asked readers what they think will be the toughest road game in 2018. No surprises here. MAILBAG
Do you have a question about the Falcons that you want answered? Ask a question here and it could be posted on AtlantaFalcons.com.
Do you have a question about the Atlanta Falcons (or anything football-related) you'd like to ask Matthew Tabeek? If so, submit it here. Please remember to include your home state (or country if you live outside the U.S.). Thanks for reading SFTB!