We are now just 10 weeks and six days away from the Falcons kicking off the regular season at home against the Seahawks on Sept. 13. Trust me, folks, those 76 days will fly by. In the meantime, you've got plenty of questions, so let's get to them now. Just remember that all opinions here are mine unless noted otherwise.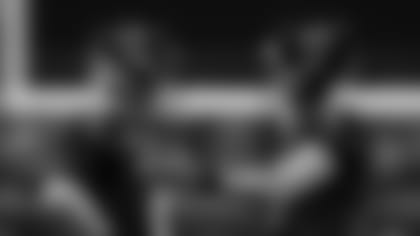 Melvin from Morrow, GA
Are the Falcons looking to sign Colin Kaepernick?
Matt: Hey, Melvin. I know there are a TON of you out there who enjoy talking about the Falcons backup QB situation "just in case" … Look, the Falcons hope that the only time the backup quarterback is out on the field taking snaps during the regular season is in the victory formation at the end of games. Matt Ryan, 35, is the starter and firmly entrenched there. Colin Kaepernick, 32, is intriguing because it's been so long since he's taken a meaningful snap in the NFL (2016) but did have some really good seasons with the 49ers – he led them to a 12-4 regular-season finish in 2013. Will a team end up signing him? I don't know, but I hope so. Will he be a season-long distraction? Maybe, but some teams can definitely hand that better than others. Will it be the Falcons? Probably not, but I've been around this game long enough to realize that just anything is possible. I think Matt Schaub will be the Falcons backup in 2020. But keep an eye on Kurt Benkert. I think he could give Schaub a run for his money.
And speaking of quarterbacks, in case you missed it, Cam Newton reportedly agreed to a one-year deal with the Patriots on Sunday. I asked you what you thought, and the result are below:
Jake from Gainesville, GA
Hey Beek. Man, thanks for answering my last question for real. It's good to get some insight from someone who is around the team and all that. You've mentioned several times that you believe we will see a lot of two-linebacker formations. Sounds right! What's that look like?
Matt: You got it, Jake. As you probably already know, defenses have to be able to adapt to any sort of look an offense might line up in – whether it's an empty backfield, three or four receiver sets, double tight ends, etc. Remember this: the NFL is all about matchups (creating them) and taking advantage of them. Just like on offense, a good defensive coordinator will take advantage of his personnel and try to put his guys in positions to succeed. So, you asked, what does it look like? I think you'll see the Falcons in a lot of different nickel (4-2-5) packages this season as well as some five-man fronts at times, too. It just depends on the situation … and the matchups!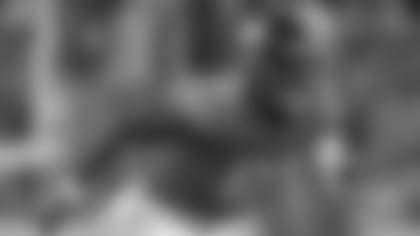 Ryan from Ludlow, MA
Hey Beek! My question is, who do you think would be the best fit for the Falcons at edge rusher between signing Everson Griffen, trading for Yannick Ngakoue, or signing or trading for someone else? Also do you think edge rusher is the Falcons' biggest need right now or is it cornerback or another position? Thanks.
Matt: Wow, those are two pretty good edge rushers, Ryan. And you know what else that means? That's they'd be very expensive to acquire. Before I get into the Falcons, it's worth noting that those two players are in different situations. Everson Griffen is a free agent and Yannick Ngakoue is playing under the franchise tag. I think Griffen will sign with a team as we get closer to the season – which won't be too long; we're 76 days away from the Falcons' season-opening game against the Seahawks on Sept. 13. Something will happen with some team somewhere before the season starts and the teams that have Griffen on speed dial will be buring up the lines to get him. Same with Jadeveon Clowney, another free agent pass rusher who is in high demand. Again, those guys can afford to be choosey, too, and will likely want to play for contenders or the highest bidders (or, preferably, both). To acquire Ngakoue, a team would have to trade for him (ESPN's Field Yates recently outlined what a potential deal might look like). And the Jaguars would understandably want a lot in return. Plus, if a team did trade for him, they'd likely have to work out a long-term contract extension. I just don't see that happening with the Falcons considering their current cap situation. Could they still do it (and backload a lot of dollars)? Sure, but I don't see it happening. I do think the Falcons could use some depth at edge rusher. Behind Dante Fowler, Takk McKinley, Steven Means and Charles Harris they have Austin Larkin, Bryson Young, Austin Edwards. They also have guys capable of playing both inside and out (depending on the package) – Allen Bailey, John Cominsky and Marlon Davidson. Will one of those guys step up this season? That would be ideal. The position I'm more concerned about is cornerback, Ryan. The Falcons are young, talented and thin on experience and depth. I really think signing a proven veteran who can push for playing time or start, if needed, would be the way to go there. I'd love to see a guy like Dre Kirkpatrick in the mix with that group. Can they pull it off? I don't know. But, to me, that's more of a concern than defensive end.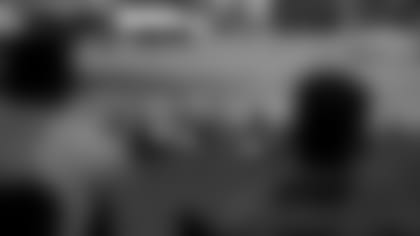 Stacy from Athens, GA
Hey, Matthew. My question is in regards of training camp for the Falcons. I know about the news of teams being able to tarp off 6-8 rows at their own stadiums. Can you see that being a possible measure at training camp, where certain parts will be tarped off for player and fan safety? This is if fans are allowed at the facility to watch and get autographs. Love the content from you and Rise Up.
Matt: Hi, Stacy. Right now, the No. 1 priority for all teams is making sure they're doing everything they can to ensure the health and safety for players, coaches and everyone in the organizations who must be at the team facilities. There are a lot of scenarios to consider and, as we all know, including what's best for the fans. I honestly don't know what they'll end up doing for the fans right now. I honestly don't see players signing autographs in the traditional way (if at all), either.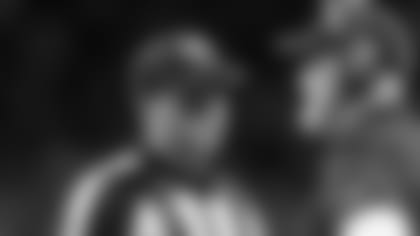 Addie from Griffin, GA
What is the most likely outcome of the season to keep Dan Quinn? I love Dan and I know a Super Bowl-or-bust can't be realistic.
Matt: Hi, Addie. You're not alone when it comes to how you feel about Dan Quinn; a lot of people in the organization love the man. And for good reasons. But, as you pointed out, expectations are high this season. Falcons owner Arthur Blank has said that 7-9 is not the bar here in Atlanta and that he wants to see the Falcons back in the playoffs competing for a Lombardi Trophy. Do I think it's "Super Bowl-or-bust" for Quinn? No. I do think the Falcons must get into the playoffs and winning a game or two would probably go a long way.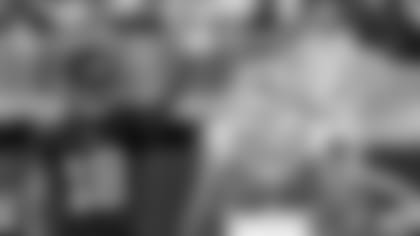 Eric from South Dakota
Hey Beek, hope all is well. I've seen so much lately about the "Calvin Ridley breakout season." What do you think the possibility of that happening is? Or what would a season prediction be for his stat line in your opinion? The dude is obviously a stud and I'll be looking forward to seeing what he can do! Take care, my man!
Matt: Hi, Eric. Yes, I expect Calvin Ridley to put up even bigger numbers in 2020 – provided he can stay healthy and on the field. During his rookie season, Ridley started five games and played in all 16. He ended up 64 catches for 821 yards and 10 touchdowns. Last year he started 10 games and played in 13 of 16 games. He made 63 catches for 866 yards and scored seven touchdowns. Numbers-wise, those two seasons are practically identical. If he can play all 16 games and continue to improve, there's no reason to think he can't eclipse the 1,000-yard mark and score double-digit touchdowns. Combine that production with Julio Jones, Hayden Hurst and a healthy Todd Gurley, and that's a formidable offense for defenses to deal with it – if the offensive can improve and do a much better job of protecting Matt Ryan. Falcons quarterbacks were sacked 50 times in 2019. The best skill-position players are rendered useless when the quarterback is on his back.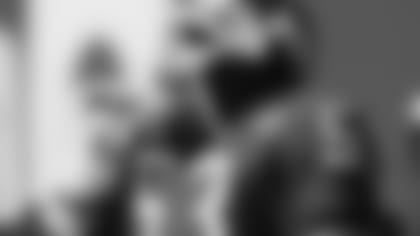 Vivian from Grayson, GA
Hello, Matt. I was so sorry to read just now that your father has passed away. Please accept my deepest condolences.
Matt: Vivian, you've been writing in here for such a long time … and so I really appreciate that. Thank you. My dad loved football, taught me about it, took me to games all over the country, once introduced me to Giants great Harry Carson (above) and it was something that we bonded over (plus he read Straight from the Beek religiously). The last meaningful conversation we had was right after the second day of the NFL Draft and he was asking about the Falcons picks while he was in the hospital (he died from COVID-19). Thanks for writing is, Vivian, and giving me a reason to mention my Dad this morning. MAILBAG
Do you have a question about the Falcons that you want answered? Ask a question here and it could be posted on AtlantaFalcons.com.
Go ahead, ask the Beek
Do you have a question about the Atlanta Falcons (or anything football-related) you'd like to ask Matt Tabeek? If so, hit the link. Please remember to include your home state (or country if you live outside the U.S.). Thanks for reading SFTB!
Did you hear that? Bird Noises
Be sure to check out Bird Noises, an Atlanta Falcons podcast about football ... and mostly everything else.