Welcome to Straight from the Beek! Well, the countdown to the regular season continues and we're down to … 82 days until the Falcons kick off the 2020 season at home against the Seattle Seahawks. That should be a fun one. IN the meantime, you've got plenty of questions about this team as it inches closer to training camp. Just remember that all opinions here are mine unless noted otherwise.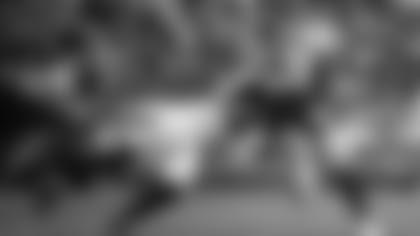 Mack from Miami, FL
Hey Beek, everybody is concerned about our DB group, but to be honest, I love them. They (AJ and Isaiah) have the size to press at the line to give the pass rush time to get in. (Typical Dan Quinn D.) Sheffield is damn good enough to man the slot, we just need to make sure the pass rushers can get to the quarterback and this defense has no limits. The secondary is full of playmakers on the ball from Neal to Allen to Kazee. I say let the young corners grow together like L.O.B and we sign the best guard option out there no matter the price to solidify the offense and pay Everson Griffin what he wants and the sky is the limit. What do you think???
Matt: If the pass rush improves dramatically, that'll go a long way in helping that young, inexperienced secondary, Mack. I think there's a lot of potential there with the young corners, but I would still like to see the Falcons add more depth – preferably proven veteran depth who will push for starting time. As far as paying Everson Griffin "what he wants," I don't see that happening. I think the closer we get to the season kicking off (and I am assuming we will have a season at this point), the more expensive he'll be come. I think the answer at left guard (for this season anyway) is already on the roster. It's just a matter of someone taking the job and running with it. Thanks for writing in.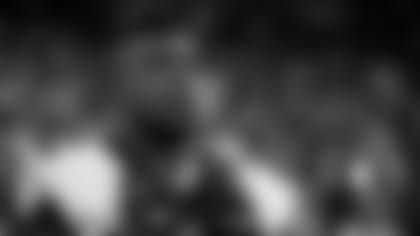 Justin from Montgomery, AL
Hey Beek, I hate to steal someone else's idea, but I saw it a while back and thought it was an interesting one. What do you think about starting Kazee and Allen at safety and moving Neal down to play one of the outside linebacker positions? I know he's coming off of back-to-back seasons with ACL and Achilles injuries so I'm worried that may do more harm than good. But if healthy, that might be a boost that defense so desperately needs. He has the speed, covering ability (could be a matchup nightmare against TEs), and of course we know about his power and physicality he brings to the game. So, what do you think?
Matt: Hey, Justin. When it comes to Keanu Neal, I just want to see the man in uniform and active for all 16 games, Justin. That's first and foremost for me. He's been through some awful injuries and is in the midst of another grueling comeback. There's both a mental and physical aspect to it all, too. There's no question that because of his size and speed, that Neal can be (and has been) used in a number of different ways in that defense. He definitely offers a lot of versatility and, because of that, coaches can move him around in different packages and also disguise some coverages. I think if Neal is back to 100 percent when the season kicks off in 82 days, it wouldn't surprise me at all to see him moved around some. I just don't see him making a position change right now. Let's just get Neal back and roaming through the secondary.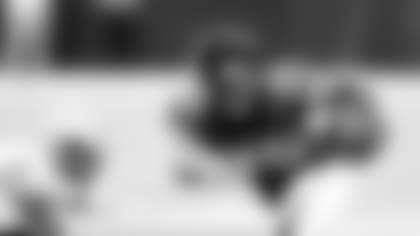 James from Ocean Springs, MS
Hello, Beek. I have been a Falcons fan for a long time, having attended my first games at Fulton County Stadium in 1968 to see Atlanta play the Rams and 49ers. I just got a new jersey (No. 11). I have been through many highs and lows with the Falcons and hope we are on a high. My question is, can you give us a rundown of running backs and your outlook for each? Thanks for all the info you pass along all year. I live just over an hour from the Superdome and all I hear about are Saints.
Matt: James, the Falcons are lucky to have loyal fans like, especially living in Saints territory. At least you got to savor that huge Falcons win in the Superdome last year. How sweet was that, especially for Falcons fans in the building that day? Hopefully more good memories are on the way for you. Aside from the lead back (and I'll get to him in a minute), the running backs group, right now, is essentially the same as last season with Ito Smith, Brian Hill and Qadree Ollison as the top reserves. Kenjon Barner, who was also a return specialist, is no longer on the roster. During the offseason, the Falcons parted ways with Devonta Freeman and signed Todd Gurley to a one-year prove-it deal. It appears to be an upgrade, but it all hinges on where Gurley is health-wise. Gurley produced 1,064 yards of total offense and 14 touchdowns with the Rams in 2019. I would certainly take that this season, especially when you have Matt Ryan distributing the ball around to a group that includes Julio Jones, Calvin Ridley, Hayden Hurst and Russell Gage. More than anything, this offense needs balance (they must step up the running game) and that offensive has to protect Ryan better (92 sacks allowed the last two seasons). Back to the running backs … I love watching Smith with the ball in space. He's an excellent receiver and can make things happen in space. I just worry about his durability. Hill turned heads in training camp last season and was much improved in 2019, especially as a receiver coming out of the backfield. Can he keep his arrow pointing up? I'd love to see it. And Ollison, like Hill, has nice size and proved effective down around the goal line in limited opportunities last year. It's going to be important that he continues to show improvement.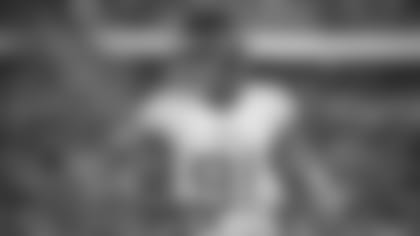 Kevin from Tampa, FL
Hi Matt. First time asking a question on here, but a longtime fan of your articles! I wanted to reach out for a three-part question.
After free agency, the draft, and once all of the rookies are signed, where do we stand in terms of cap space?
With that amount of cap space, who would you target to fill a role of need?
Cameron Wake is still a free agent; he's a veteran and a legend in South Florida and a great role model, do you take a glance at a guy like him coming off of injury that we could snag for a one- or two-year prove-it deal and hope it pans out the way he has prior to his injury? Thanks for your advice, and I hope to ask more questions in the future!
Matt: First, welcome to Straight from the Beek, Kevin! Glad to have you here contributing. Alright, let's go through these questions. As far as available cap space, I can't get give you an exact figure, but definitely a ballpark figure. There are two salary cap-centric sites that are considered to be accurate and somewhat trustworthy – spotrac.com and overthecap.com. According to spotrac, the Falcons available cap space is $11,038,409 while overthecap lists it at $11,024,351 – so, basically, right around $11 million. That number can and will change as the team signs rookies, possibly restructures other deals (to create additional space) or parts ways with some others. It's not a huge number, but I still think they could add some proven veteran experience. It's tough because really good cornerbacks and edge rushers aren't walking the streets for pennies. If they are available, there's a good reason. Speaking of those reasons, Cameron Wake is 37 and ended last season on injured reserve. So there are questions about his age, ability to produce and obviously his most recent injury. If he's healthy, works out for a team and they like what they see – and both sides are good money-wise – yeah, I could see him landing somewhere. I just don't think it'll be Atlanta, but you never know.
Justin from Utah
Hey Beek, I've been a Falcons fan since '98 when Jamal Anderson graduated from the Utes to become a Dirty Bird. I dig your podcasts and all that you do for the organization. Thanks! I agree with a veteran DB being next in our sights. I feel great about our acquisitions thus far and a veteran presence in the room with young speedsters will really seal the deal for me. I was thinking instead of "Birds Noises" maybe, "Falcon Flow," "Falcon's Free Flow," "Flight Fuel," "Falcon Frequency," "Rise for Flight," "Falcon's Rising," "Free Flying Falcon's." Just a thought. Keep up the good work. Go Birds!
Matt: Thanks for the kind words, Justin! It'll be interesting to see what the Falcons do – if anything – with that secondary once we get closer to training camp and the preseason (if there is one or whatever that looks like). Yes, a LOT of people are not crazy about the Bird Noises name, but really like the podcast (Kaleb McGary, for what it's worth, LOVES the name.) Privately, we chuckle at the name as well … but that's kind of why we picked it. It's different and makes you go, "Huh?" The show, like the name, is kind of quirky and different, too. I kind of like it myself. Should we change the name? I dunno … but you've definitely provided some interesting names there! I can also tell that you like alliterations. Maybe I'll put it up in a SFTB poll question one of these days. Thanks again for writing in! MAILBAG
Do you have a question about the Falcons that you want answered? Ask a question here and it could be posted on AtlantaFalcons.com.
Go ahead, ask the Beek
Do you have a question about the Atlanta Falcons (or anything football-related) you'd like to ask Matt Tabeek? If so, hit the link. Please remember to include your home state (or country if you live outside the U.S.). Thanks for reading SFTB!