Yes, I see all of the COVID-19 numbers and reports, and they're not encouraging at the moment. Unless I'm told anything differently, the Falcons season will kick off in 81 days against the Seahawks on Sept. 13 at Mercedes-Benz Stadium. And that one, regardless of how many people will be in the stadium and it's totally safe for the players and coaches, will be fun to watch.
In the meantime, you've got plenty of questions, so let's get to them now. Just remember that all opinions here are mine unless noted otherwise.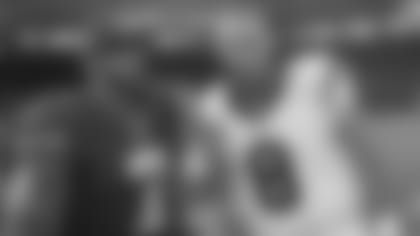 Aaron from Jessup, GA
Hi, Matt. Thanks for keeping us posted on everything. Do you think we will sign Colin Kaepernick or Cam Newton, or do you think Matt Schaub is better? Sincerely, Aaron. Rise up, brotherhood.
Matt: Look, the Falcons hope that the only time the backup quarterback is out on the field taking snaps during the regular season is in the victory formation at the end of games. If we're talking about anything more than that, there's likely a bigger problem. That said, it really comes down to who is the best quarterback for this 2020 team with Matt Ryan firmly entrenched as the starter and how the rest of the roster is comprised. When you consider that and the salary cap as well, Matt Schaub, 38, would appear to be the best fit. Cam Newton, 31, is extremely talented and likely wants to start somewhere. Plus, he's at a much different point in his career than Schaub. Colin Kaepernick, 32, is intriguing because it's been so long since he's taken a meaningful snap in the NFL (2016) but did have some really good seasons with the 49ers – he led them to a 12-4 regular-season finish in 2013. Will a team end up signing him? I don't know. Will he be a season-long distraction? Maybe, but some teams can definitely hand that better than others. Regardless, I think Schaub will be the Falcons backup in 2020, Aaron. But keep an eye on Kurt Benkert. I think he could give him a run for his money.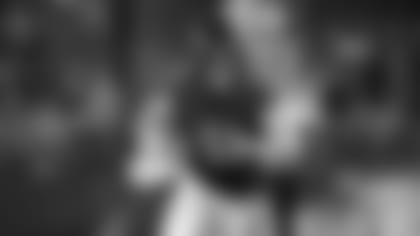 Fenn from Andover, NH
Hey Beek, I'm a die-hard Falcons fan like most here but I'm not really connected to the team. It was a very long time ago, but I'm still frustrated that TE Austin Hooper was let go. I might feel better if I had a good feeling about Hayden Hurst and Jaeden Graham. What do you think about them and the rest of the tight end group? I'd love to learn more about my favorite position of my favorite team. Thank you!
Matt: I was asked about Hayden Hurst about a week ago, Fenn. I think trading a second-round pick for Hurst was a great move for the Falcons – and, as I said then, it will not surprise me one bit if he makes fans forget all about Austin Hooper. Hooper is a very good tight end who earned his big-money deal with the Browns, but I think Hurst will flourish in this offense. A lot of people around these parts are talking about him, too. People within the Falcons organization are raving about Hurst and what he brings to the offense. Matt Ryan has been vocal in his praise for Hurst. If you want to know more about the entire position group, I suggest you read the pre-camp breakdown on the tight ends group on AtlantaFalcons.com.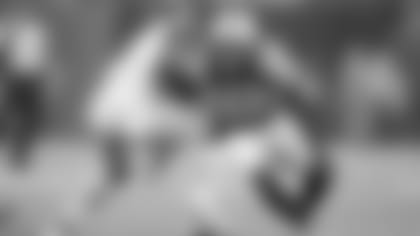 Preston from Johns Creek, GA
Well hello there, Mr. Beek! First off, glad to hear your time with COVID-19 ended on a happy note. Love reading your content. My question to you is, as was just announced about an hour ago, Jamal Adams wants to be traded. Would the Falcons be interested in making a trade for him as we so desperately need help in the secondary? He would bring some much-needed veteran experience to this young defensive backfield. Also, what do you suppose we would have to give up to make a trade for him? Thanks again! GO FALCONS!
Matt: Thanks, Preston. I appreciate that. I survived my bout with COVID, but not everyone in my family did, so it's been a tough time. And let's not forget that more than 120,000 people have died in the U.S. alone from this virus. Be careful and stay safe out there, folks. OK, keep in mind that just because Jamal Adams appears to be unhappy and wants to play elsewhere doesn't mean that the Jets want to move him. Adams is a very talented player. There have been reports that the Jets would want a lot in return for Adams, too. One report suggested that the Jets wanted a first-round pick in both 2020 and 2021, along with a third pick on Day 2 in either of those years. Jane Slater of NFL Network reported that the Cowboys offered up a first-round pick in 2020 and a Day 3 pick (year TBD) but it supposedly wasn't enough. So even if the Falcons wanted to land Adams, there would likely be a hefty price to pay. Do the Falcons really need another safety? Adams would certainly make that group better, but I think they could use some veteran depth primarily at cornerback. I'd also like to see them add more depth and experience at defensive end, too. Those can be expensive and hard-to-fill positions because no one wants to part with a productive pass rusher or a lockdown corner – they're too valuable. Safety is important, too, and I think the Falcons are in decent hands with Ricardo Allen, Keanu Neal, Damontae Kazee, Sharrod Neasman, Jaylinn Hawkins and Co.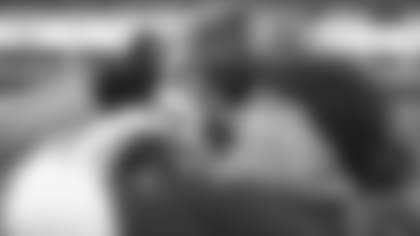 Nate from Marietta, GA
Hey Beek! Thanks for all the great content. I love reading your articles every week. Really keeps me going during all this craziness right now. I wanted to ask your opinion on what the coaches need to do to make this season a winning one. Obviously win a lot of games, but what are their biggest opportunities for improvements? I love Quinn and company and I know they are on the hot seat. I love what they have been doing to support the community. I Just want to hear your opinion on what they can do better. Thanks. RISE UP!!!
Matt: Yes, the Falcons have some outstanding coaches who are even better human beings, Dan Quinn being one of them. I've gotten to know DQ over the last three years and I love the guy – he's been there for me through some tough personal times. That said, coaching in the NFL is an extremely tough bottom-line business. Coaches are ultimately judged on wins and losses, but they do so much more. From a football standpoint, Falcons owner Arthur Blank (who also has great respect and admiration for Quinn) has said that he expects this team to be back in the postseason in 2020. The Falcons have paid a lot of money to secure their core players so that they can remain competitive but also make some playoff runs. The Falcons have finished with back-to-back 7-9 seasons and that, quite frankly, isn't the bar the organization is striving to reach. Everyone in this building wants that Lombardi Trophy. That's the expectation. What can the coaches do? They must have the players – not just the starters, either – prepared each week and that not only means knowing their respective roles and responsibilities but to know their opponents inside and out. They must identify players' strengths and weaknesses and put them in positions to succeed. And if a player isn't cutting it or is not 100 percent for some reason, it's up to the coaches to make those tough calls. At the end of the day it's up to the players to prepare and execute the game plans. All the coaches can do is teach, prepare, encourage, evaluate, adjust and hold them to that standard. Talent usually wins out in this league, but playing smart, staying healthy and getting a few lucky bounces goes a long way, too. These players love Quinn and his staff; they didn't quit on him during the final half of the 2019 season when they finished 6-2. That means something too. That's powerful. Hopefully the Falcons can put it all together in 2020 and win some playoff games. You've got to be in it, to win it. Stay tuned.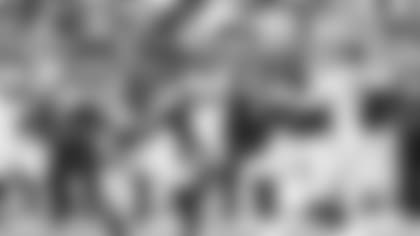 James from Gainesville, GA
May I beg to disagree with your assessment of the linebacker group? I believe the Falcons D had many problems at all three levels last season, including linebacker and now have lost one of their best two linebackers. I believe they have made some respectable efforts to address the problems on the DL and secondary. I also see corner as a position where they had some good athletes who were not yet ready for NFL but have been baptized by fire and are now much more ready. I now believe, after losing Campbell, that linebacker is now the weakest group on either side of the ball. If you still don't agree, please set me straight and calm my fears.
Matt: I think losing De'Vondre Campbell was significant, no doubt about it, James. I remember looking at his production at one point here last fall and point that out to readers. That group now consists of Deion Jones, Foye Oluokun, Deone Bucannon, LaRoy Reynolds, Mykal Walker, Ahmad Thomas, Edmond Robinson and Jordan Williams. Like any position in today's salary cap era, one injury to a starter can be devastating (something the Falcons know all too well the last few seasons). So, yes, if Deion Jones were to go down again, it would be a significant blow. But he's back, and Oluokun is also back with another year under his belt. I think the Falcons feel really good about those two (and I expect to see them use a lot of two-linebacker sets this season as well). But as far as that No. 3 guy and depth goes, I am not concerned about it right now. I like the Falcons offseason additions and draft haul. I think it'll get figured out once camp begins. If not, that's a position I could see them adding another face or two, if needed, and it wouldn't break the bank, either. I think if they can get improved play in the secondary and improve the overall pass rush (two areas of concern for me), I think the linebackers will be fine – and benefit from it. Hope that helps. MAILBAG
Do you have a question about the Falcons that you want answered? Ask a question here and it could be posted on AtlantaFalcons.com.
Go ahead, ask the Beek
Do you have a question about the Atlanta Falcons (or anything football-related) you'd like to ask Matt Tabeek? If so, hit the link. Please remember to include your home state (or country if you live outside the U.S.). Thanks for reading SFTB!