The Falcons take on the Broncos on Sunday – the first of four AFC West opponents they'll play in the second half of the season – before heading into their bye in Week 10. In the meantime, fans seem torn right now between hoping the Falcons can gain momentum and possibly get back into the race or thinking just the opposite, which would be thinking about the draft and a top-five pick. So, let's get to those questions and comments now. Just remember that all opinions here are mine unless noted otherwise.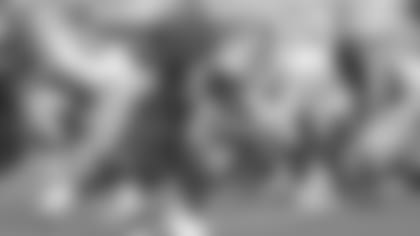 Buc from Morrow, GA
Beek ... tha FREAK! Kind Sir, I'm sure you remember me writing in about Takk being "motivated" in the beginning of the season. This guy has 1 sack this season! He's showing his immaturity on social media by posting that the Falcons turned down offers for him. (WHO DOES THAT?!!!) Seemed like he was really looking forward to going somewhere else. So, my question to you is ... now that he's going to stay with the team, what's going to "motivate" him going forward? (What a BUST!) Also ... can you explain how compensatory picks and what rounds teams are awarded chosen?
Matt: If you recall, the writers here at AtlantaFalcons.com put Takk McKinley on our top 10 breakout season list back in July. In fact, I wrote the story on McKinley for that series. McKinley, who was the 26th overall pick in the first round of the 2017 NFL Draft, is halfway through his fourth year with the Falcons and is scheduled to become an unrestricted free agent at the end of this season after Atlanta opted to not pick up his fifth-year option. So far, McKinley has played in just four games this year because of injuries, and he has tallied just eight tackles (combined), seven quarterback hits and one sack, which came in Week 1. Keep in mind, there were only various reports mentioning McKinley, but I never saw, heard or read anything about another team being mentioned. Nor did I see, hear or read anything credible about the Falcons "turning down" any offers. Look, every single team in the NFL is always going to listen to any offer about any player, regardless if they're the backup tight end or the starting quarterback. That does not mean they're even remotely willing to deal that player though. And don't believe every single report out there, Buc. As far as how compensatory picks work and are awarded, I'd give this story a read by Lance Zierlein on NFL.com a read. He outlines it fairly well.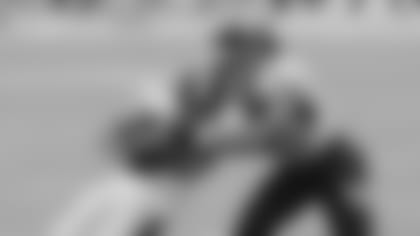 Jacey from Hampton, GA
Hey Beek, do you think we should sign Vic Beasley? I mean it's fair to say he only plays well with the Falcons.
Matt: Hey, Jacey. Keep in mind that there are only reports at this point that the Tennessee Titans are planning to release Vic Beasley on Wednesday. As of right now, he's still a member of the Titans and we have to be mindful of that. But for the sake of your question, let's say the report is accurate and it happens. I never say never when it comes to just about anything happening in the NFL, but that ship sailed a while ago when it comes to the Falcons. On Feb. 3, the Falcons announced that they decided not pursue negotiations with Beasley, the No. 8-overall pick in the 2015 NFL Draft, before the new league year began on March 18. Beasley's best season was in 2016, when he led the league with 15.5 sacks. In five seasons, he tallied 156 tackles, 37.5 sacks, 36 tackles for a loss, 11 forced fumbles and two touchdowns. This team is going to undergo a lot of changes this offseason and I think it's going to turn the page in a lot of ways once a new regime is in place. I'll leave it at that.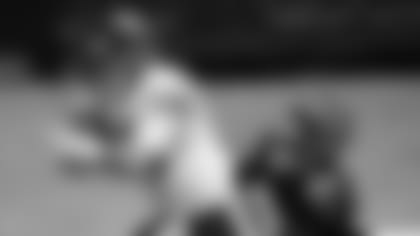 Robert from Marietta, GA
What up Beek! Love your column and always look forward to reading what you and the fans have to say about MY beloved Falcons ... not yours, not ours, but MINE!! My last name is not Blank but that's how passionate I am. Please stop entertaining these mindless fans who think we should tank to get higher draft picks. Do they not know there is a Trubisky to every Burrow or Tua or whomever! There's no guarantee that top picks are going to work out. Soooo frustrating. My mindset is that we are going to run the table and win rest of the games. If we lose the next game, then we are going to win the rest after that and so on. That's what being a true fan is all about in my humble opinion.
Matt: One thing you can count on is the players and coaches – and everyone associated with the team – doing everything they can to beat the Broncos on Sunday, as well as the seven games after that. We all know that every single team is beatable, including the Bucs and Saints. The Falcons are 2-1 under interim coach Raheem Morris with eight games to go. In order for the Falcons to have even a slim chance at making the playoffs, they'll have to win eight or nine games, minimum. That would mean going 7-1 or 6-2 down the stretch. Can they do it? Well, they've done it before. And you're right about drafting a quarterback in the first round or the fourth round; there are no guarantees they'll be successful.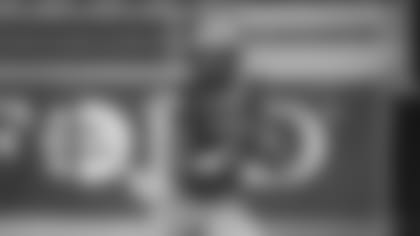 Floyd from Milledgeville, GA
Will the Falcons look for new QB?
Matt: Right now? No. In free agency of the NFL Draft come April? Maybe, and that will all depend on who the general manager and the head coach will be heading into the offseason. They, after all, are the ones who will be building this roster in the coming years. Do I think Matt Ryan is going anywhere anytime soon? Nope, nor should he. The Falcons are committed to him financially and he's playing at very high level, too. Reshaping this roster to fit whatever vision and plan a new regime may have will take time. It won't be done in one offseason, that's for sure. Could the Falcons end up with a top-five pick, take the best available player and end up with a quarterback that way? Sure, I could see it. Could that player sit and learn, much like Patrick Mahomes did? Sure. Backup Matt Schaub is 39 and scheduled to become an unrestricted free agent after the season, too. There are still eight games to go this season and no GM or coach in place for 2021 yet. There's a lot to figure out still, including where the Falcons will draft in April.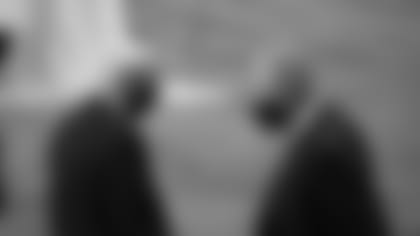 Carl from Lithonia, GA
Hi Beek: I wrote in yesterday that Mr. Blank needs to let Rich McKay know he's not the GM and to go ahead and hire a GM and let him pick the HC. In the meantime, get as many picks for the draft as he can. I would trade Mack, Neal, McKinley and Allen and try Hennessey at center to see how he plays just in case we need to draft one. And, by the way, I don't think Raheem is ready for the HC job yet, but I would try him as the DC with the right pieces to work with. He might build a masterpiece. What do you think? I hope this found its way to the Beek.
Matt: Hey, Carl. Rich McKay, the Falcons team president and CEO, is leading the charge on finding the new general manager and, at the same time, he's looking at evaluating a lot of candidates for the head coaching job, including Raheem Morris, who is currently 2-1 right now. McKay is also the acting general manager in the meantime, too. McKay is a very smart guy and will leave no stone unturned in this process. He's also surrounding himself with a lot of smart and experienced people to help him through these searches. Trust me on that. As far as your hypothetical trades go, Carl, remember this: you need two to tango. There's got to be a willing trade partner and, most important of all, the deal has to be worth it for the Falcons. Thanks for writing in.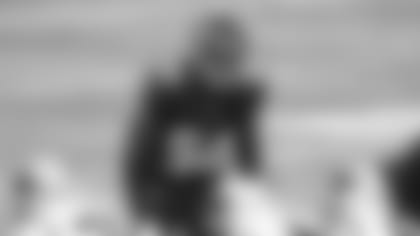 Bandon from Macon, GA
Hey Beek, thanks for taking my question. I really like the way the defense has been playing. Good to see them blitzing more and using that speed. My question is who comes first, the GM or the coach? Will they be hired together? Or is there a scenario where a GM is hired during this season? As always, love the articles!
Matt: The defense has been playing better and when they've shown up (and finished), good things have happened. Give this a read regarding your point there. As far as which hire comes first, a new general manager and naming the next head coach, the Falcons are more concerned about finding the right people for those positions and not so much the order. Ideally, you'd like to have a general manager in place first, I'd think, but it doesn't have to happen that way. And keep in mind, too, that there are certain (and strict) league rules that teams must abide by when it comes to interviewing candidates for the job. We're still in the middle of a season and teams are still competing and trying to win games; they don't necessarily want to assistant coaches thinking about job interviews, etc. Plus, teams must ask permission from other teams before they can speak to anyone, otherwise there are serious consequences for tampering, including the loss of draft picks and more. MAILBAG
Do you have a question about the Falcons that you want answered? Ask a question here and it could be posted on AtlantaFalcons.com.
Go ahead, ask the Beek
Do you have a question about the Atlanta Falcons (or anything football-related) you'd like to ask Matt Tabeek? If so, hit the link. Please remember to include your home state (or country if you live outside the U.S.). Thanks for reading SFTB!