Not only did the Falcons pick up a win on a short week, they got to enjoy the added bonus of spending the weekend watching football on their couches – and getting some much-needed rest. Next up for Atlanta are the 3-4 Denver Broncos, who squeaked by the Los Angeles Chargers on Sunday. So, let's get to your questions. Just remember that all opinions here are mine unless noted otherwise.
Tom from Hampton, GA
I don't understand why we keep giving so much credit to Raheem Morris for "us turning things around." They refer to him when we turned things around last season and promote him to defensive coordinator and we go winless to start the season and our defense can't stop anybody. Then we somehow manage to win two games in spite of poor coaching decisions and terrible clock management.
Matt: Hey, Tom. First, I don't think anyone has said that the Falcons have completely turned things around. Second, no one – no team – wins games in the NFL by accident or, as you put it, "somehow manage to win two games." Since Raheem Morris has taken over, which was following the 23-16 home loss to the Panthers on Oct. 11 in Week 5, the Falcons have gone 2-1. And without completely rehashing the Lions game again, they should be 3-0. But, as Bills Parcells used to say all of the time, "you are what your record says you are. Morris is 2-1 as interim head coach. Let's see how the next eight games go. I hope this team wins all eight, too.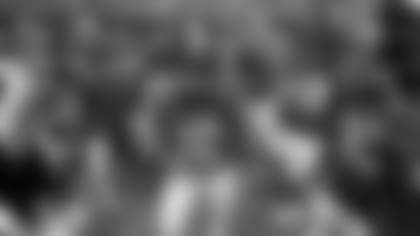 Antonio from Carterville, GA
Hey Matt, do you think the Falcons just need to get their Super Bowl LI roster back and trade for Vic Beasley, Brian Poole, Adrian Clayborn, and Mohamed Sanu back? Please and thank you for answering my question!
Matt: Hey, Antonio. No.  Those ships have sailed, my friend. Vic Beasley has yet to register a sack. Mohamed Sanu is out of football at the moment and has one catch for 9 yards (when he was briefly with the 49ers). Adrian Clayborn has two sacks and four tackles in six games. And Brian Poole has played OK for the winless Jets, registering 38 tackles and two interceptions. Let's turn the page on the past.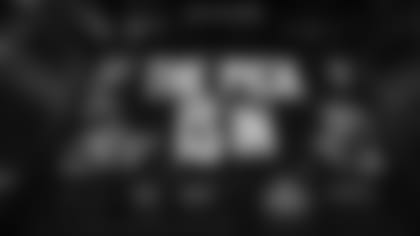 Jamal from Buford, GA
Wassup, Matt-Dawg, if you don't mind me calling you that. But I just wanted to ask you if you think next year should we free up some cap space and sign big names and develop a dream team?
Matt: What's going on, Jamal. No problem at all! Just like every offseason, I think the Falcons will have some challenges when it comes to managing the cap. They – the new general manager and whoever the head coach will be – are going to have to make some tough decisions when it comes to this roster. I've always believed the great teams build through the draft, Jamal, and pay those players. Big names mean big contracts and if they don't pan out, you're stuck with a lot of dead cap money. No bueno.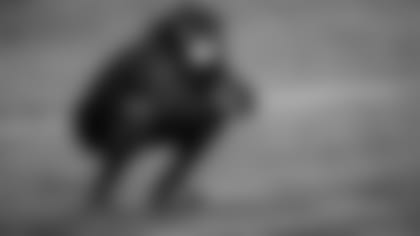 Jacey from Hampton, GA
Hola, Matt. Do you think the Falcons should trade more than Takk McKinley before the trade deadline? Also, how do you think we will play against the Bucs with Tom Brady, AB, and the rest of the goats?
Matt: Hola. Who said the Falcons were trading anyone, Jacey? Are you talking about these reports that didn't mention any teams? There's been speculation with just about every single team. That's happens every single year when the trade deadline approaches. And please remember this when it comes to all of these hypothetical trade rumors: it takes two to tango. Meaning, there has to be a willing trade partner and the deal has to be worth it. Finally, Tom Brady might be worth of GOAT status, but who are "the rest of the goats" you're referring to? I don't see any more on that roster.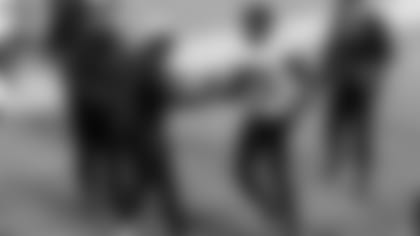 Devan from Atlanta, GA
Hey Beek, so I think a lot of people are missing one important fact since Raheem Morris took over. We have not allowed more than 23 points since he has taken over. However, that is not because Morris is doing something different, that is because Jeff Ulbrich should have been the DC all along. Last season he was the reason for the defensive turnaround at the end of the season and he is doing it again with the same subpar defense! Hate DQ chose the wrong DC at the end of the season last year and it cost him his job, but Ulbrich is making Morris look like a better head coach. What do you think?
Matt: Hey, Devan. Let's clear up some things first. Raheem Morris and Jeff Ulbrich shared play-calling responsibilities during the second half of the season. Morris called third down and two-minutes defense while Ulbrich called first and second down. So, to be clear, that was Dan Quinn's decision – and it was apparently the right one, as the team went 6-2 and beat the Saints, Panthers and 49ers on the road. As far as your point regarding 23 points, Quinn's last game as coach this season was on Oct. 11, a 23-16 loss to the Panthers and the Falcons were without Julio Jones, if you recall, among others. Morris is still involved with the defense now, Devan. As far as what I think, well, I think Raheem Morris made some staff changes when he took over on Oct. 12 and the team is 2-1 since. MAILBAG
Do you have a question about the Falcons that you want answered? Ask a question here and it could be posted on AtlantaFalcons.com.
Go ahead, ask the Beek
Do you have a question about the Atlanta Falcons (or anything football-related) you'd like to ask Matt Tabeek? If so, hit the link. Please remember to include your home state (or country if you live outside the U.S.). Thanks for reading SFTB!