It's gameday and it's also showdown with a division rival at that. The Falcons are hours away from a rematch with the Panthers up in Charlotte and are looking to improve to 2-6 with eight more games to go after this one on Thursday night. Meanwhile, you've got questions and plenty to say about this team, the players, coaches, the remainder of the season and the future. So, let's get to them now. Just remember that all opinions here are mine unless noted otherwise.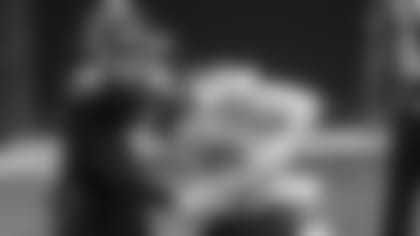 Jesse from Farmerville, LA
Hey Beek, the Falcons are must-watch TV for the wrong reasons. How can we find a way to blow a lead or lose in ridiculous fashion? At this point, ATL needs to have a fire sale. Put Ryan, Julio, Takk, Neal, Rico on the trade block. We need draft picks and cap space. But just like last season, we will win enough games to get out of the top 5. It's hard to watch this team right now, and by the way, Oliver should be on the block as well, he's garbage.
Matt: I totally get and can relate to your frustrations, Jesse. I can't say what the Falcons will do with their roster before the Nov. 3 trade deadline, what they'll do in free agency (with their own soon-to-be free agents or other players hitting the market), what they'll do in the NFL Draft (or where they'll be picking), what the salary cap will before or after they make moves. I can give you my opinion and I do know that the incoming GM and possible new coach (and right now Raheem Morris is a candidate) will make all of those decisions. Whoever that person is, he will evaluate the roster, the salary cap, free agency, the next draft class and build this team with a vision for 2021 and the future. Some of the names you mentioned could very well be gone next year. Time will tell. But, again, be patient. A new general manger is on the way. It's up to team president Rich McKay, owner Arthur Blank and others to find the right person.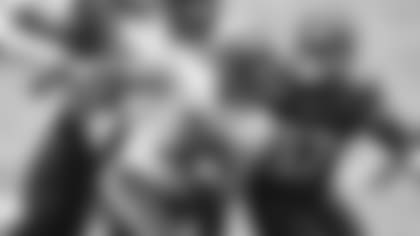 Johnnie from Clarks Summit, PA
What up Beek! Man, it's tough being a Falcons fan. My question is why is it that year in and year out our draft needs are defense? Dimitroff didn't do a good of job of building a defense and it shows. I hope our new GM can put together a dominant defense and that starts in the trenches. This talk about dealing Ryan and Julio are plan absurd. I wonder if most of these people remember the dark ages of our franchise. I believe the right coach and the talent we have can and will produce a winner. Thanks for all you do and GO FALCONS!
Matt: What happened in the past is the past, as they say, but not too long ago Atlanta had a top-10 defensive unit. Let's not forget that. I got here in 2017, right after the NFL Draft, and that season the Falcons went 10-6, beat the Rams in the playoffs and fell one play short of beating the Eagles (the eventual Super Bowl champions) in the divisional round. That was a pretty good defensive unit under Marquand Manuel, who now coaches for the Philadelphia Eagles. I think that was perhaps the most talented Falcons team over the last five years, too. Thomas Dimitroff drafted Grady Jarrett, Keanu Neal, Deion Jones, De'Vondre Campbell, Robert Alford, Foye Oluokun and also signed guys like Dontari Poe, Adrian Clayborn, Brian Poole and Brooks Reed. The one thing that they've been missing (at least since I've been here) is a dominant pass rusher. Vic Beasley had one fantastic season and notched a league-best 15.5 sacks in 2016, but never came close to duplicating that and has since moved on. I think landing a top edge rusher – and they're hard to find and don't come cheaply – should be a top priority. But, again, that's just my opinion. I won't be making those decisions.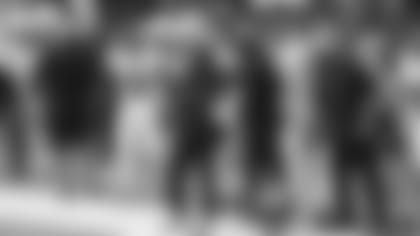 Paul from Tallahassee, FL
Momentum? That's the rationale for winning games at the end of the last two seasons. How has that "momentum" (with as much sarcasm as possible) helped our team? With a 1-6 start (1-6 in 2019 and 2-4 in 2018) we'd have to go 9-0, or maybe 8-1 to earn a playoff berth. Does this team look capable of that? Uh-uh. Not a snowball's chance in hell. With Raheem only here on an interim basis, what better time to tank? In my opinion, we should concede this season and trade that top 3 pick for more picks come draft day. Because let's face it, one player can't fix this team. We don't need to implode the entire team, but we do need to implode the defense.
Matt: A couple of things really quick. The Falcons actually started off with a 1-7 record in 2019 and finished 6-2. In 2018, they started off with a 1-4 mark but were 4-4 at the midway point of the season. They went on to lose five straight before winning the last three games. This team is, like you noted, 1-6 and will likely have to win seven or eight games to have a sniff at the postseason, even with the expanded playoff format. And the Seahawks, Cowboys, Bears, Packers, Lions and possibly the Panthers will own tiebreakers over the Falcons, too. It's hardly ideal, and when you look at the remaining schedule – Panthers, Broncos, Saints (twice), Raiders, Chargers, Buccaneers (twice) and Chiefs – it's quite daunting. Still, it's the NFL and anything can happen, especially in a wild and weird season like this one. An unusual amount of season-ending injuries and COVID-19 are massive wild cards and have already turned some teams' season upside down. And because of everything I just noted, I don't think you'll the Falcons "tank" the season. They'll compete and try to win every single game. Coaches and players are playing for their futures and livelihood. You may not care about the number of hours these coaches and scouts put into every single day, but I see it and I know how much these guys care and want to win. These heartbreaking losses have taken a toll on the owner, the organization, the players, coaches and you, the fans. That's why a lot of change is likely coming, too, unless things flip and start going the Falcons' way. Who knows. Stay tuned.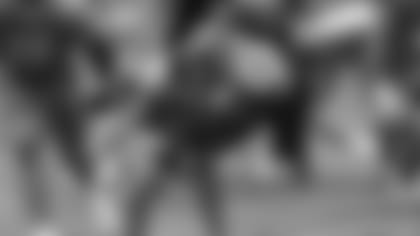 Diontrae from Charlotte, NC
Hey Beek! Man, our defense is horrible at the end of halves. How do we improve it?
Matt: All you can ask is for the defenders to be in position to make tackles, break up passes or force a turnover. Up front, you want defensive tackles and edge rushers who can beat the man (or men) in front of them and somehow create pressure, move the pocket and force a mistake or turnover. Oh, and no stupid penalties. That's it. It seems so simple, Diontrae, but consistent execution has been an issue for this unit.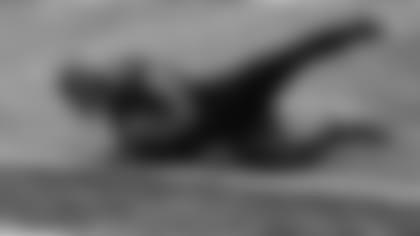 Larry from Dalton, GA
Did anybody notice, as the Falcons were driving near the Detroit goal line with about 90 seconds or so left in the half, that a TIME-OUT was called by ATL with somewhere around a MINUTE and a HALF? I screamed. Too early. Don't do this. But they did. Then Gurley had a second thought to stop short of the line AFTER he couldn't stop his momentum. He scored. Clock stopped again. Falcons went for TWO-point conversion, though I have no idea why, because their lead of 4 points pre-try was already enough to beat a field goal, but the 2-pt try gave them just a SIX-POINT LEAD (no different in effect). Then Lions had 65 seconds and NO TIMEOUT, but they cut through the defense and scored the TD. WHAT were the ATL coaches thinking??
Matt: There has naturally been a lot of second-guessing and plenty of "what if" discussion surrounding this game in the media (nationally and locally) and among fans. Coaches and players have answered questions about it all week and a number of the have taken responsibility for the on-field play and decisions. In case you missed it, I wrote about it after the game (you can read it here). I'm sure you've seen the video clip, but Matt Ryan told Todd Gurley to get down and not score in the huddle in the play. Gurley even addressed it after the game and said he was "mad as hell" about it. So did Raheem Morris. But as far as the clock stopping and going for two points, I'll address that. The game clock stops after a score and the play clock resets and resumes for the point after attempt or two-point conversion. The Falcons did call a timeout before the two-point conversion, but it didn't matter at that point. Scoring the touchdown at that point is what hurt (and, yes, I agree with you – they should have lined up in victory formation, taken a knee, run the clock down and let Younghoe Koo kick a chip shot for the win). I disagree with the two-point conversion. Remember, the Lions won by a point, by kicking an extra point with no time left. If the Falcons had decided to kick the PAT, it would have made it easier for the Lions – all they would have had to do was score to win, and not need to even attempt a PAT because it would have been 22-21 (and as it was, they were penalized 15 yards for unsportsmanlike conduct and their extra point attempt for the win was hardly a chip shot). But still, all the defense had to do was come up with a stop or force them into a Hail Mary type of play at the end. They couldn't execute in crunch time on either side of the ball.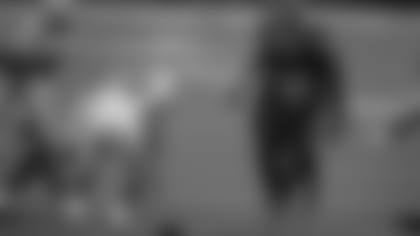 Jimmy from Albany, GA
I read your take on the Falcons often, but I wish you would stop defending this coaching staff. They all need to go, not cleaning house of the players. Coaching put players in a position to win, this staff isn't doing this. They are the ones who tell the player to take a knee, and not hand the ball off. This staff don't know how to win games, they only know how to lose them. They should have put extra pressure on the quarterback on the last drive but gave him all the time to throw the ball. This coaching staff need to go all of them, not a total rebuild of the team.
Matt: Let me make something crystal clear. I don't sit here and defend the coaches. Back when they fell to 0-3 after losing 30-26 to the Bears, I questioned everything and wrote as much, Jimmy. You can read it here. I also don't think the players should get a pass, though, like you and a lot of readers tend to do. The coaches don't drop passes, they don't miss blocks, they don't miss tackles, they don't throw eight straight incompletions and interception with the game on the line, they don't not hop on live balls during onside kicks, and I could go on. Have the coaches made some head-scratching decisions at times? Sure, and that's always easy to question whenever a play fails. Look, the blame goes both ways – it's on the coaches and the players, and I've been consistent about that in this space and elsewhere. Changes are on the horizon, to this coaching staff and this roster – both – and it's for a reason.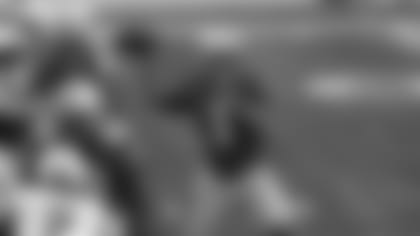 Tony from Columbia, SC
Hey Beek, if indeed the Falcons enter the 2021 NFL Draft with a top-five pick and two generational type QBs sitting right in front of them in Trevor Lawrence and Justin Fields ... Do you take either of them even with Matt Ryan still under contract all things considered? (age, rebuilding etc.) Let's take it a step further ... Let's say ATL has a top-10 pick and both Lawrence and Fields are off the board but a "sleeper" like Trey Lance is still there. Do you "roll the dice" on him? Or do you just say, "screw it" and trade up for either Lawrence or Fields regardless (assuming ATL doesn't have that first or second pick?) I totally understand these are hypothetical questions, but every great NFL team is built with a great NFL franchise quarterback. Atlanta has a lot to think about!
Matt: I've said it once (actually dozens of times) and I'll say it again: When a team is picking high in the draft, whether it's a top-five or top-10 pick, I believe that they should ALWAYS go with the best available player – the player they have rated atop their draft board, regardless of position or need. Why? Well, why would you select a player of lesser talent and let your competitor take the more gifted player? With that approach, guess which team is going to win more often over times? I'm going to go with the more talented team. Every. Single. Time. When you've got a chance to land what you call a "generational type" of player, you take it. Those aren't easy to come by and you don't plan on picking high every single year, either. If you are, that just means you're losing games because you're picking and signing the wrong kind of players. Pretty easy decision for me, Tony. Oh, and I don't think Trey Lance is a sleeper. Some think he might the best QB in this class. Just sayin'. MAILBAG
Do you have a question about the Falcons that you want answered? Ask a question here and it could be posted on AtlantaFalcons.com.
Go ahead, ask the Beek
Do you have a question about the Atlanta Falcons (or anything football-related) you'd like to ask Matt Tabeek? If so, hit the link. Please remember to include your home state (or country if you live outside the U.S.). Thanks for reading SFTB!