Welp, there's no way to sugarcoat what was another tough loss for Falcons fans to watch unfold. This one went down to the end – the Falcons were in position to win this game – but a series of events ultimately led to their demise in the final seconds. So, yes, there were some good things and some (really) bad things in the 23-22 loss to the Detroit Lions on Sunday. Check out my column if you haven't yet. I'm curious if most of you agree with my eight points. I know a lot of you have your own questions, comments and frustrations – so let's get to them now. Just remember that all opinions here are mine unless noted otherwise. (And I'm required to write that, just in case you're wondering why I include that sentence every single day.)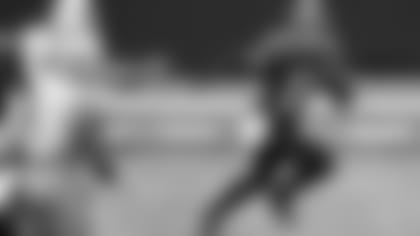 Timothy from Valdosta, GA
Hello brother. I just read "Tabeek's Take" on the game against the Lions. Great article. I have a few questions to ask. Do you believe that the coaching staff is committed to running the ball as part of their game plan and offensive identity? I personally don't believe they are. Also, what do you feel about this teams coaching staff's judgment? I think their judgment/decision making is poor or reckless. Like going for it on fourth-and-5 at the Lions 13-yard line instead of kicking the field goal or choosing not to run out the clock to end the game with a field goal. There is a long history of these types of calls by the current coaching staff and it goes back to DQ. Their apparent reluctance to blitz when they need to pressure the QB is mindboggling. What is your take on this Beek?
Matt: Hey there, Timothy. I do think they're committed to getting Todd Gurley involved in the game every week. As of right now, Gurley has the second-most number of attempts in the league (behind only Derrick Henry) and he's sixth in the league in total rushing yards with 485 yards. He's averaging 69.3 yards per game and at that pace he'll finish with 1,108 yards on the season. It's worth noting that Gurley is also tied for the league lead in rushing touchdowns (seven total) with Derrick Henry, Dalvin Cook and Kyler Murray. So, let me ask you this. If I had asked you back in August if you would take a season from Todd Gurley where he rushed for 1,108 yards and scored 16 touchdowns on the ground, would you have taken that? I'd say almost all Falcons would, especially after the struggles this team has had running the ball effectively on a consistent basis over the last two or three seasons. When it comes to the coaching staff, I don't want to pile on anymore, but we all know that the decision to run Gurley on first-and-10 on the 10 with 1:12 to go in the game was not ideal. The Falcons were down 16-14 and the Lions had no more timeouts. All they had to do was line up in victory formation, take a knee and run down the clock to leave just enough time for Younghoe Koo to boot a chip shot to win the game, 17-16, and improve to 2-5. Instead, Gurley ran the ball and didn't stop short enough of the goal line – he crossed it, scored the go-ahead touchdown and, most importantly, the clocked stop with 1:04 remaining after the Falcons converted a two-point conversion. The decision allowed the Lions to drive 75 yards down the field in eight plays and score the winning touchdown in the final seconds. The decision to go for it on fourth-and-5 at the Lions' 13 also backfired. Instead of taking a four-point lead by kicking an easy field goal, the Falcons decided to attempt a pass. Matt Ryan's pass intended for Ito Smith was tipped and nearly picked off. I did like how the Falcons blitzed a couple of times up the middle – sacking Matthew Stafford each time for a 9-yard loss – in the third quarter but would have liked to have seen more of that. That's my take, Timothy, and thanks for the kind words.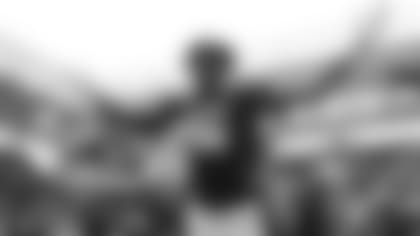 Craig from Angier, NC
Hey Beek, thanks for what you do. It's been pretty tough seeing good players like the Falcons have struggling to close out halves strongly and finish in winning time. My question to you is this: Do you think a gimmick like the University of Miami's "turnover chain" could work as an incentive to create more turnovers and game-winning plays defensively? Not insinuating that they're not motivated already, but I'm trying to think of something to spark our team to find their way and win some games. Rise Up!
Matt: Thanks, Craig. Appreciate that! I think it's great that you care that much and are putting that much thought into it. But here's the difference with young college players wearing those turnover chains, hard hats or spiked shoulder pads: they're not being paid a lot of money to perform. Nor will playing ball be a long-term career for many of them. Professional football players have tons of incentives to perform at the highest level week in and week out (including bonus incentives built into their deals). And it's tough to make a team, let alone be a regular starter. My point being that these are extremely competitive and driven men already. I think it would be weird to see some gimmicky thing like a turnover chain motivate them. They are expected to be great at this level. If not, they'll eventually be replaced. You've heard the saying … the NFL stands for Not For Long. But if that's all it would take to create more turnovers than I'm all for it. I just don't think that's the case. I think the quarterbacks, receivers and other players they're facing on a regular basis are just really good – they're pros who are also extremely competitive and driven.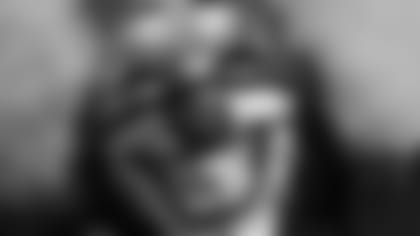 Andrew from Wellingborough, England
Hey Beek, longtime UK Falcons fan here ... As the townsfolk raise the torches and pitchforks, I have a slightly different question, is it time to rename the Atlanta franchise? What do I have in mind? Great question, after finding new and inventive ways to lose a game pretty much week in week out, I think it is time to change the name toooooooo (drumroll) the Atlanta Clowns. After all this would set the fanbase on a much more realistic footing as to what to expect from the team, and also it would get us onside with the media at long last ... Everyone loves a clown ... and heck, if you don't, then they are really scary. Would really appreciate your thoughts on this possibly defining moment for the franchise.
Matt: C'mon, Andrew. I don't make those decisions, but here's my answer (and I'll be as gentle and direct as possible): No. I'm going to give you the benefit of the doubt and assume you're just extremely frustrated like most fans right now. Either that or you're just trying to be funny … Regardless, I don't think anyone would find the name or a Clowns logo scary at all, but it would definitely generate tons of jokes and laughs (and I'm sure headline writers everywhere would welcome it with open arms). Oh boy. Next question.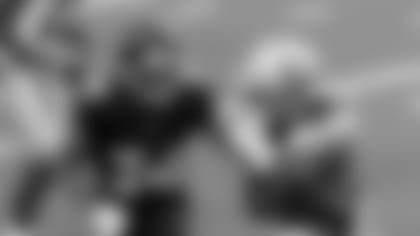 Demetrius from Greenwood, MS
What's up Beek, I love reading your column. I only have one question. What's the word on Dennard?
Matt: Thanks, Demetrius. Darqueze Dennard was placed on the injured reserve list back on Sept. 29. Instead of having to stay on IR for the typical eight weeks, NFL players in 2020 are now eligible to be activated after three weeks. Obviously Dennard is still on IR, and that's all I know at this time.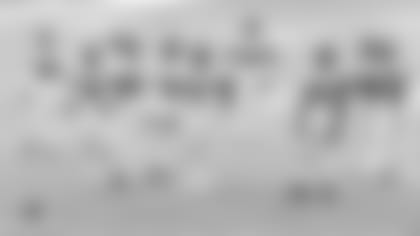 Trinison from Stone Mountain, GA
Hi Beek, thank you for responding to my last message, it was so cool to see. Just wanted to stay these few things after this loss. Firstly, I'm always impressed listening to Raheem Morris after a win or a loss. He has no fear for taking responsibility of decisions that he did wrong publicly. That is a great quality to have, that a lot of people do not. Now for my question. The consistent issue on defense has been our coverage with respect to our corner back play in the 4th quarter. Do you believe it is because there is no true veteran leadership in that room right now? Because the veteran in that room is Isaiah Oliver whose only on his third year, and in my opinion, not best equipped to lead his room.
Matt: Hey, Tinison, and thanks for writing in. No, I don't think a lack of veteran leadership is the reason for some of these late-game collapses. There are plenty of veteran players on that defense and in that defensive backfield. I do think that just because a player is a veteran doesn't mean that they're a great leader or one that commands the respected needed in those key moments though. I think it's more about being in position to make a play and making it. Do that on a consistent basis and you'll earn the respect of your teammates – and they listen to you, regardless of how many seasons you've played.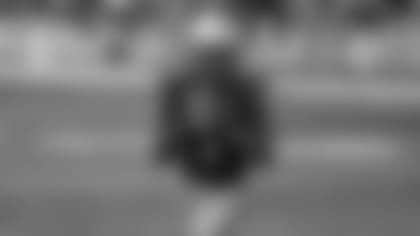 Dylan from Rockford, IL
Yo Beek, all these rumors of a fire sale seem to be listing the names of guys I really see no point in trading (other than the obvious price tags they carry). I'm assuming we get a top 5 pick. We more than likely won't get the #1 so Lawrence will be off the board. And I'd assume Fields goes #2 (could be to ATL). But wouldn't it make way more sense to rebuild this defense and target Micah Parsons as our estimated top 5 pick? The offense in my opinion is competitive even with Koetter play calling.
Matt: Whether the Falcons have the No. 1 or No. 5 pick or somewhere in the top 10 or top half of the first round, I believe you stay true to your draft board and take the best player available, regardless of position. Always. Why? Well, why would you take a less-talented player to fill a supposed need and leave the more-talented player on the board for your competitors to snatch up? Twelve teams passed on Aaron Donald, who some think is the best player in the league right now, in the 2014 NFL Draft. The Falcons did, but they took Jake Matthews at No. 6 and he's proven to be a solid player and mainstay along the offensive line.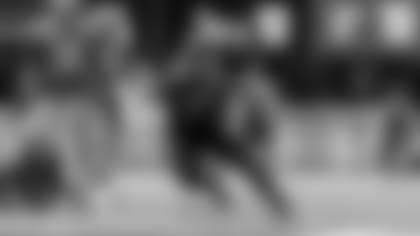 Joe from Denver, CO
From the Hollywood Desk: BREAKING NEWS! Craig T Nelson has agreed to star as Coach Dirk Koetter in movie about Falcons 2020 season. Seriously, why is a draw play called instead of having Matt kneel or even call a QB sneak is beyond me?! Sure, Koo has had some consistency problems but you gotta have faith from that close. Ask Koo which hash he wants it and sweep to that side. Plus, not watching the clock and knowing how to manage it is an unforgivable sin with this team. Gurley should have gone down before Will Harris' weak attempt at tackling him as well. So infuriating. Kudos to Matt driving the guys downfield for the TD though. Don't trade 2 or 11 OR 97!!! Thanks, Joe.
Matt: You're right; if Todd Gurley falls short of the goal line or the Falcons had simply lined up in victory formation for Matt Ryan to hold the back and take a knee, we'd (most likely) be talking how great that drive was and how well-managed it was at the end instead of … all of this second-guessing and finger pointing. I totally get the frustration from fans. It's hard to watch your team give away a win – or at least give the opponent 1:04 to try and win it when you could have given them no time and no chance and sent them back to Detroit with an L.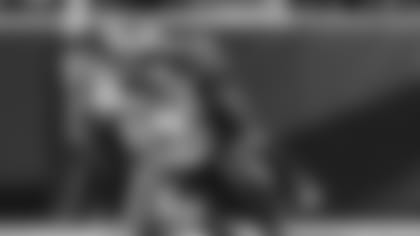 Clinton from Evans, GA
Beek, I read your takes and agree with most of them except the roughing the passer call. It was justified. He launched at the QB, also you cannot have helmet contact with the QB. So it was justified, just go back and look at the tape. RM sounds like DQ at his press conference, he states the obvious that it needs fixing, but he doesn't offer any solutions to fix the problem. I agree with the other Beekers, we need to unload some of our overpaid dead weight and start preparing for next season.
Matt: Hey, Clinton. This is what I wrote: "… Terrell went too high on the tackle. Instant replayed showed that he may have launched himself into Stafford and the first thing to hit was his helmet. A lot of Falcons fans on social media – and even the FOX Sports commentators calling the game – questioned the penalty. … Tough call with a bad outcome for the Falcons." I totally get the call, but I've seen much worse not called. Doesn't make it right by any means. I also didn't like that A.J. Terrell went high when all he had to do was simply take Matthew Stafford down, and he was in great position. I didn't like any part of that play, and I don't blame the refs for trying to protect a player. As far as the roster goes, I think it'll be up to the new GM and coach to decide on how they want to build this team. I don't expect the Falcons to make a lot of moves at all, unless they're just no-brainers that would help the team (like getting a second-round pick for Mohamed Sanu last year). MAILBAG
Do you have a question about the Falcons that you want answered? Ask a question here and it could be posted on AtlantaFalcons.com.
Go ahead, ask the Beek
Do you have a question about the Atlanta Falcons (or anything football-related) you'd like to ask Matt Tabeek? If so, hit the link. Please remember to include your home state (or country if you live outside the U.S.). Thanks for reading SFTB!