Say what you want, but Raheem Morris is now 2-1 as Falcons coach and should be 3-0. And when the Falcons lost to the Lions in agonizing fashion, the honeymoon was over for Morris. And most fans – at least the ones who write in here and comment on my Twitter page – started in with the "here we go again" and "same ol' sorry Falcons" narratives. Which I totally get, by the way.
But, to be fair to Morris, it's never easy to take over as an interim coach and this team has been competitive since he took over on Oct. 12. The ending of the Lions game made everyone a little queasy because they had victory within their grasp and let it get away. I'm rooting for Morris. The odds might be stacked against him and this team when it comes to making the postseason, but what a great story that would be. And I'm sure it would earn him serious consideration for his position in 2021 and beyond.
In the meantime, you have plenty of questions – and in looking at them now, some of you clearly disagree with what I just wrote. And that's fine with me; it keeps things interesting here. So, let's get to them now. Just remember that all opinions here are mine unless noted otherwise.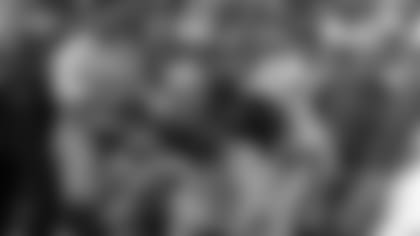 Russell from Nottingham, United Kingdom
Hello Matt, I hope you are doing OK throughout these trying times, not just persevering through COVID, 2020 and Falcons football, but dealing with the endless barrage Matt Ryan doubters, too. I'm amazed at your ability to stay positive throughout all of it! Whilst a lot of fan talk and questions have been geared towards who the new head coach will be, I feel the cart is getting placed before the horses, so to speak. Has there been any rumblings about who the new GM will be? I see a lot of positive talk around Louis Riddick, any thoughts? Perhaps you have some favoured candidates of your own? Stay safe! Russell
Matt: Thanks, Russell. I grew up a fan and love this game in the same way that many of you do, so I always get the fan's perspective. And that's why this space – Straight from the Beek – exists. It's for you all, the fans. And, yes, 2020 has sucked for all of us and me, personally. OK, there have been no rumblings and no names dropped here in Flowery Branch, but I do know the search is on. The only names I see right now are only ones dropped by fans, like you just did with Louis Riddick, an excellent analyst for ESPN who used to be a scout with the Washington Football Team and, later, was the director of pro personnel for the Eagles. I don't know if many of you remember this, but Riddick (pictured above) also played for the Falcons – twice – in 1992 and again in 1996 during his playing career. I know the qualities and characteristics the Falcons are looking for in the next GM, but I honestly don't have any favored candidates – because I simply don't know of any candidates right now! Haha. Thanks for writing in.
Joshua from Seguin, TX
Hey Beek, I love how hard we've been playing. Matt Ryan isn't considered a mobile quarterback, but the boot legs are amazing. Julio Jones has also been more involved which is always great! I'm not sure if you'll answer a question like this but during the fourth quarter, Matt was heard cursing again. I've heard he's been known for having a potty mouth, and I've heard him multiple times on TV getting after his team. Does he get in trouble for that? Love reading your column. Thanks for all you do!
Matt: Hi, Joshua. Thanks for reading; I really appreciate the support. Look, we all know that Matt Ryan is the face of the franchise and the leader of this team. He holds virtually every single franchise record (the good ones) for quarterbacks and is right up there with Tommy Nobis, Deion Sanders and Jessie Tuggle when you think of the best players to ever wear a Falcons uniform. What I'm getting at is that Ryan has earned all the respect from his teammates and when he talks, instructs or gets on someone's case, they listen. And, in the heat of battle, he demands everyone's best and if they're not in the right position or make a mental mistake, Ryan is not shy about letting them know about it, using whatever words he feels are necessary. That's what you want in a leader, in my opinion. And, no, he does not get in trouble for it. His coaches are probably thinking the same thing, to be honest.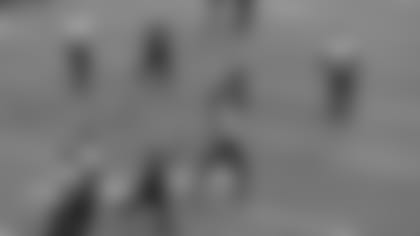 Michael from Lizella, GA
Hey Beek, I know this season has to be disappointing to you as for me. I don't think we need a fire sale. That's a good team out there. I have been a fan 48 years I have seen the good and the bad. My question is, could we change the slogan from "RISE UP" to "FINISH"? That is our problem. Thank you for your work.
Matt: I think Rise Up is here to stay, Michael, but that's certainly not a bad mantra for any team in any sport. The Falcons dominated the Vikings from start to finish. And on Thursday night, the Falcons finished the Panthers off in the final minute of the game with Blidi Wreh-Wilson's timely interception. On three other occasions, the Falcons played well enough to win but they did not finish their opponents off. They are three painful losses that will be talked about for some time … unless these Falcons somehow find a way to win six or seven more games and earn a playoff spot. But, no doubt, I love the mindset, Michael, and I'd prefer that they earn the reputation for being finishers rather than it turning into a slogan and worn on a T-shirt.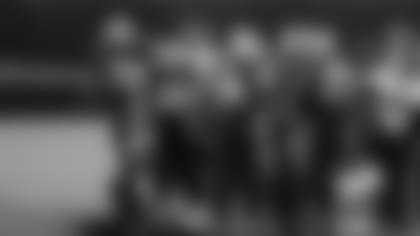 Joe from Denver, CO
Good morning Beek! Finally, we have something good to talk about. Kudos to our beloved Falcons for finding a way to win with much credit going to Matt, Julio, our O-line and our much-maligned DEFENSE! Recognizing the need to impose their will and take what's theirs, Wreh-Wilson sealed it for the win. Penalties though. The Harris hit on Bridgewater, in real time, didn't look so flagrant but it was justified. The one I really took offense to was Keith Smith's hit out of bounds – NO EXCUSE! Just dumb & undisciplined and I hope Jeff Ulbrich and Raheem Morris take issue with it in the film room. Those are the kinds of mistakes that turn the momentum in your opponent's favor. It can't happen again ... and why can't Todd Gurley stop the clock?!! Clearly more work needs to be done but give them their due. Great win! Joe
Matt: I agree with you, Joe. There were two unnecessary roughness calls on the Falcons early on Thursday night that I didn't like, and for two different reasons. The first was on Deion Jones, when he hit Teddy Bridgewater during Carolina's opening drive. Jones initiated contact while Bridgewater was still in bounds and he sorted of pushed him with his arm bent as they were slowing down. That, to me, should have been a no-call. The late hit out of bounds by Keith Smith was, however, the right call, and you hate to see that. That and the play involving Charles Harris were totally unnecessary and cost the Falcons. Harris was ejected on the spot (which I agreed with) and the late hit on Bridgewater's back and head obviously injured him. It's undisciplined plays like that that can cost a team a game. The Falcons had four penalties for 43 yards in the first quarter alone.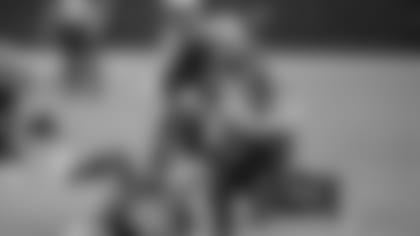 The defense looked good against Carolina but overall this season they have been terrible. My question is about our safeties. I always hear how Ricardo Allen is the quarterback of the defense and how valuable he is. But it's a TERRIBLE defense! And he can't cover, which is my major issue. Keanu can hit but he can't cover! We have two safeties that are huge liabilities in pass coverage. What are your thoughts on our safeties?
Matt: I'll be honest, I like what I'm seeing from Keanu Neal right now. After back-to-back season-ending injuries, you can see the confidence coming back. And since Raheem Morris has taken over, they're using Neal a little differently and it's been effective (see those A-gap blitzes!). Neal, who is scheduled to become an unrestricted free agent at the end of the season, does a terrific job of disguising them, too.
Ricardo Allen, man, came so close to making a huge play – he literally had his hand on the ball – against the Panthers. Instead, Curtis Samuel managed to haul in a 29-yard touchdown pass to take a 14-6 lead. Allen, who is scheduled to become a free agent at the end of next season, has also had his share of injuries over the last few years, too. Speaking of injuries, don't forget that Damonate Kazee – perhaps the Falcons' biggest playmaker back there – was lost for the season, too. He is set to become a free agent, too, at the end of this season. So, yes, there could be some big changes back there at the end of the year. I think the sooner the Falcons find their next general manager, the sooner they will start evaluating players and making those decisions. MAILBAG
Do you have a question about the Falcons that you want answered? Ask a question here and it could be posted on AtlantaFalcons.com.
Go ahead, ask the Beek
Do you have a question about the Atlanta Falcons (or anything football-related) you'd like to ask Matt Tabeek? If so, hit the link. Please remember to include your home state (or country if you live outside the U.S.). Thanks for reading SFTB!