We're a day away from the Falcons' eighth game of the season, officially marking the midway point for their season. Here's what they'll be facing after Thursday with either a 1-7 or 2-6 record (pending results against the Panthers):
Nov. 8 Broncos
BYE
Nov. 22: Saints
Nov. 29: Raiders
Dec. 6: Saints
Dec. 13: Chargers
Dec. 20: Buccaneers
Dec. 27: Chiefs
Jan. 3: Buccaneers
The combined record of the six teams above is currently 22-14. Including the Panthers game, the Falcons have a total of nine games remaining. I think they'll need to win seven or eight of those games to even have a chance at the postseason, even with the expanded playoff format. That won't be easy to do at all. And keep in mind that the Seahawks, Cowboys, Bears, Packers and Lions own tiebreakers over them now. The Panthers could, too.
So, with all of that in mind, let's get to your questions and comments. Just remember that all opinions here are mine unless noted otherwise.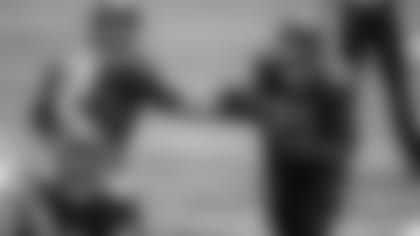 Marcus from Wildeshausen, Germany
Hi Beek, after a bright spot against the Vikings there was another disappointment. But I don't see Todd Gurley alone as responsible for it. Yes of course he could have let go earlier. But at least he trains again and again to run into the end zone. I think not doing this reflex is not that easy. Why isn't there so much talk that the defensive didn't manage to prevent a touchdown with 1:06 on the clock? That you tried a pass on a fourth-and-5 instead of a field goal? That on a third-down attempt there was a flag that was very questionable for me because of roughing the passer, which in the end led to a touchdown? A team doesn't lose because of a single player or because of a single play. You always lose together because of several mistakes. And they can come from both the players and the coaches.
Matt: I agree, Marcus. It was a series of plays and coaching decisions that ultimately put the Falcons in position to lose this game rather than putting them in a position to win it (which they were in and then took themselves out of it, as crazy as that sounds).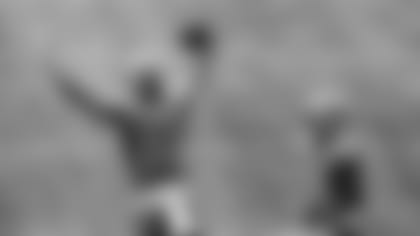 Jeff from Atlanta, GA
Beek, you deserve a lot of credit for your evenhandedness in the face of tons of adversity over the last several years. So, kudos to you and keep up the great work. But isn't it clear that coaching is the problem, whether it's Dan Quinn or Raheem Morris or Dirk Koetter? The players, as the great Matt Ryan has said, just execute and that's on them. So, the inability to take a series of knees last weekend is the same issue we had in Super Bowl XXXIII; poor clock management down the stretch and questionable decision making. If that's the case, Arthur Blank should just clean house and everyone in senior management who was there either at the SB or last weekend just needs to go, right now. Some already have, but obviously not enough given the ongoing disasters. Thanks for taking the question.
Matt: Thanks, Jeff. I took your question because I think the players through the first seven games have also played a big part in earning a 1-6 mark. It wasn't the coaches who didn't jump on that onside kick. It wasn't the coaches who threw eight straight incompletions and a late interception late with the game on the line. It wasn't the coaches who accidentally rolled into the end zone or left a tight end wide open in the end zone on the game-winning play. I could go on, but I'll stop there. Yes, the coaches have made some head-scratching calls (not to kick field goals or not taking a knee, as you noted). In the end, players have to execute and make plays. Arthur Blank already made the decision to overhaul this team when he let Thomas Dimitroff and Dan Quinn go. Those wheels are in motion. Raheem Morris had 11 games to prove he is the long-term solution as head coach here. He's now 1-1 with nine games to go. Oh, last thing. I think you meant Super Bowl LI, not XXXIII. Thanks for writing in.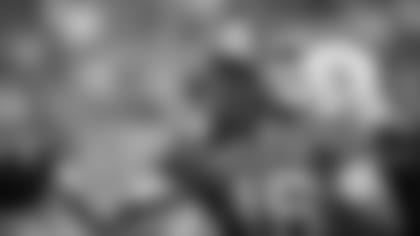 Michael from Münster, Germany
Hey Beek, despite the loss, I think our Falcons are trending upwards with the defense playing OK against the Lions. I think a problem remains coverage, especially covering a physical receiver like Kenny Golladay. I really like Kendall Sheffield, but he doesn´t look good against bigger WR. Do you expect Isaiah Oliver to take a step forward and play consistent anytime soon? It´s frustrating to see our defense collapse again in crunch time. What was the last game the defense won with a stop in crunch time (not in garbage games of the season like Deion Jones against the Bucs). Finally, a draft question: With 2 safeties probably leaving the building (you didn´t mention Neal) and Allen could save us salary cap, I think S is a big need along with DE, RB (+iOL, CB). This positions aren´t top-heavy. Are we going best player (even WR/QB)?
Matt: It wasn't crunch time, per say, but the defense set the tone early against the Vikings with three first-half interceptions and a goal-line stand in that game. I thought that unit was the story of the game, despite that awesome play Matt Ryan and Julio Jones on fourth-and-3. As far as free agency goes and who will remain on this roster, don't forget that a new general manager is coming (and likely a new head coach, depending on what Raheem Morris does down the stretch) – they will make those decisions and build this team in with their vision of what it should look like in order to be a perennial winner. As far as the draft goes, if the Falcons are picking in the top five or even top 10, I believe you always go with the best available, Michael. Those are the cream of the crop. Stay true to your draft board and don't pass on the most talented player to fill a position of need. Why would you do that and allow your competitor to take the better player? Doesn't make sense to me.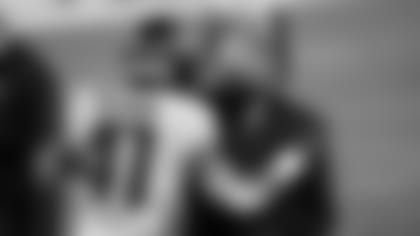 Rich from Cataula, GA
Beek! Man, this ridiculous incompetence of poor game management and end of game decision-making resulting in stupid losses has to stop. SB 51, several streaks of losses since to the latest loss this past week. Ryan and Julio deserve a ring before their careers are complete. Time to begin finding those clutch decision makers in head coach and GM so our best players in franchise history don't ride off empty handed and this city is set back further. Really beginning to hurt deep week after week. Sorry, just a life-long frustrated Falcons fan wanting so much more knowing this team is better than what results have been. Leadership has let us down in the clutch. Have to be better. Only now to improve would blow up optimal draft spot to setup well for future. This sucks! It's like ... well, damn.
Matt: Rich, all I can say is I feel your pain and understand your frustration. The close losses are a much tougher pill to swallow because they inevitably fans leave constantly wondering, "What if …" After so many of them, it only seems to get harder to watch. You want to stop the bleeding, and I get it. As I noted above, Falcons owner Arthur Blank made the decision to part ways with longtime GM Thomas Dimitroff and coach Dan Quinn, two very well-liked men here in Flowery Branch, because he wants to win, too. And if you read Arthur Blank's book "Good Company," you'll understand how much he cares about the fans, the people who work for the Falcons and play for the Falcons. Blank isn't happy right now, either, Rich. That's clear. He's built a magnificent stadium with low food and beverage prices, he's tried to lock up the Falcons best players long term, he's changed the look of the team with new uniforms and now he's about to usher in a new era by bringing in a new general manager and (likely) head coach. It's going to be exciting for fans to watch the search unfold. Try to stay positive because, as they say, this, too, shall pass.
Levi from Frederick, MD
Why not pick up Eli Apple who was just dropped by the Panthers? We could use more experience and talent in our secondary considering we let up a 64-second drive in a game-winner for the Lions. He was left WIDE OPEN. Someone like Apple could completely boost our secondary.
Matt: I'm not so sure about that, Levi. I mean, there's a reason why Eli Apple (pictured above while playing for the Saints) was let go in midseason, right? He's played for three different teams since entering the league in 2016, bouncing back and forth from the Giants to the Saints before landing with the Panthers. In that time, he only has three interceptions, too. Who knows, maybe the Falcons might kick the tires on Apple and take a closer look.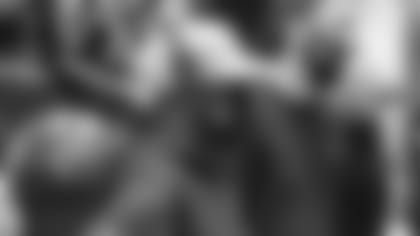 Bill from Killen, AL
Beek, from a long-suffering Falcons fan. What in the world was interim (hopefully) Coach Morris thinking at the end of the game? Who doesn't know if you want to run out or down the clock you have the quarterback take the snap and take a knee? What advantage was he trying to get by handing the ball off which could have been muffed and running the ball which could have been stripped? Please make a case regardless of how weak it is to do what he chose to do.
Matt: Hey, Bill. I already wrote about that play and series here, and gave my thoughts on it. Check it out and let me know what you think. In case you missed it, Raheem Morris later took the blame for the Falcons' last offensive series in that game and called it "my biggest regret." He also added: "I wanted to give the ball to Todd and let him take the knee. I made that decision; I put that on Todd. Todd got some momentum going and couldn't quite get stopped where he wanted to get stopped to go down, so we could have the game end with a kick. Run out of our stadium with Koo kicking it and us have a happy conversation today." For more on Morris and that story, go here. MAILBAG
Do you have a question about the Falcons that you want answered? Ask a question here and it could be posted on AtlantaFalcons.com.
Go ahead, ask the Beek
Do you have a question about the Atlanta Falcons (or anything football-related) you'd like to ask Matt Tabeek? If so, hit the link. Please remember to include your home state (or country if you live outside the U.S.). Thanks for reading SFTB!