It's Election Day and also the midpoint of the Falcons season. Since we're sticking to football in this space, there's a lot on the line for a lot of people in the next eight games. And in peeking at the Falcons schedule, well, it's not going to be easy. But I believe every single team is beatable in the NFL, and I'll leave it there. For now, let's get to your questions. Just remember that all opinions here are mine unless noted otherwise.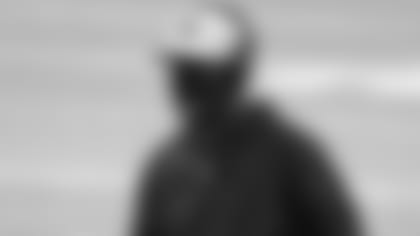 Jimmy from Brunswick, GA
Do you think the Falcons have "turned it around"? Or like most of us, it just happened they beat a team 25-17 that barely beat them a couple of weeks before 23-16. The worm turned, but will it continue?? I will say these guys looked "little" more inspired during this win. If Raheem turns it around, I'm all for him. But he doesn't have great history as HC, what little he did have. But as defensive coordinator it's your defense that's out there. And they have NOT looked good consistently throughout a game. Spurts. The ending of this past game was finally a positive ending. What do you think DQ did or didn't do to have such poor success before letting him go?? Thanks, Beek! #Riseup!!
Matt: No, the Falcons haven't turned it around, Jimmy. Not yet, anyway. When they win four or five games in a row, then I'll entertain questions like that. But this team hasn't even won back-to-back games yet. Could they be 5-3 right now? Well, yes, the opportunities were right there for the taking. And if that were the case, Dan Quinn and Thomas Dimitroff would probably still be here. But you are what your record says you are. They're a 2-6 team with eight games to go.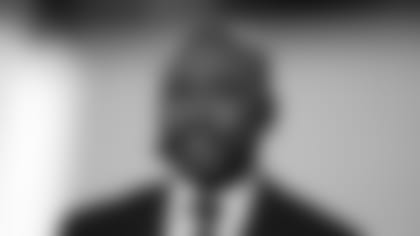 Ron from Atlanta, GA
Hey Beek, consider this scenario. Keep Raheem Morris as the head coach. Then bring in Louis Riddick as general manager to bring in some players who we need desperately on defense. Steven Means stated that Raheem Morris made the players uncomfortable when he took over for Dan Quinn. I have not heard a player make a statement like that from the Falcons organization in a long time. When Morris was the coach at Tampa Bay, he had a good defense. Bring Riddick in as GM. What do you think about that scenario, Beek?
Matt: Falcons owner Arthur Blank said Raheem Morris would be considered a candidate if guided the Falcons wins with, at the time, 11 games to go. His exact quote was, "if he goes 11-0." That said, Morris is 2-1 in three games. Let's tap the brakes on who the head coach will be next year until we see what happens on the field. As far as GM goes, the search is on, but no candidates have been mentioned yet. And as for Louis Riddick, as I mentioned back on Oct. 30, he's an excellent analyst for ESPN who used to be a scout with the Washington Football Team and, later, was the director of pro personnel for the Eagles. Riddick (pictured above) also played for the Falcons – twice – in 1992 and again in 1996 during his playing career.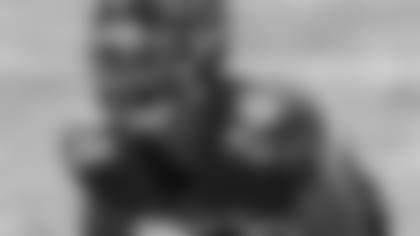 Tony from Columbia, SC
Hey Beek, so am I crazy to think that with each passing win the Falcons are pushing themselves further and further away from a real difference-maker at the position they settle on with their first pick? I can't help but to think about the win streak they put together to end last season which COST them an early round pick. The Falcons targeted Henderson but had to SETTLE on Terrell. Is this the direction their headed again? Second, assuming ATL doesn't win out and does decide to hire a new head ball coach … with the game of football becoming so offensive-driven nowadays and so many offensive-minded coaches having great success in the NFL, do you foresee the Falcons going down this same path and hiring an offensive mind this time around or does the new GM have some input on who Blank hires as coach?
Matt: As I noted above, the Falcons are 2-1 and very well could be 3-0 under Raheem Morris. But you are what your record says you are. There are eight games to go and this team is not going to tank, quit, give up, play backups or whatever else you want to call it. They are playing for their futures – the coaches and players. Would you hire or sign someone who quit? C'mon. Who knows how they'll fare over the next eight games, but we're about to find out. Settle for A.J. Terrell? Well, have you compared C.J. Henderson to Terrell 's stats at all? Granted, they've played different opponents and the sample size really small, but their stats are very similar. Let's look at this in about two to three seasons; that's when you'll truly know. Finally, I think the new general manager will have a big say in who the next head coach will be and how to build this team so that it's positioned to compete and win for years to come. Who that is, I have no idea yet.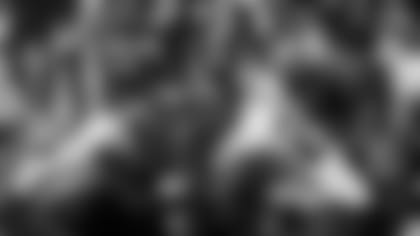 Jeff from St. Clair, PA
Hey Beek! I think the offense is pretty solid. Matt Ryan is getting older and so is Julio Jones. But I think they got a few good years ahead of them yet. And Calvin Ridley and Hayden Hurst are both studs. So, all of the get rid of Ryan/Jones talk is off to me. I think concentrating on the defensive side of the ball is key. What do you think?
Matt: I don't think Matt Ryan and Julio Jones are going anywhere, Jeff. The Falcons are committed to them, financially as well. Even if they wanted to (which they don't), the hit they'd take in dead money on the cap would be substantial (crippling might be a better word). Could the new GM and (possibly) head coach want to run a completely different kind of offense in the future? Maybe, but I see that being more gradual if that's the case. No, I think the biggest changes will occur on the defensive side of the ball come free agency, the NFL Draft and once training camp rolls around. But right now, it's all speculation. Let's see what happens in these next eight games for now.
Johnnie from Clarks Summit, PA
What up BEEK! It was good to see our defense attacking and not reacting against Carolina. It was also good to see the Ryan and Julio Express get going. I hope we can keep it going. We just gotta take it one week at a time. I know it's too early to talk draft, but I really like Chuba Hubbard out of Oklahoma State. He's fast and physical. He was a star sprinter in high school too. I'd love to keep Todd Gurley, but I don't see it happening. I'd like to hear your thoughts on that. Thanks for all you do and GO FALCONS!
Matt: Like I've said after the Vikings game and, again, following the Panthers game, when the defense shows up and finishes, good things happen for the Falcons – they win. I like Chuba Hubbard, too, Johnnie. A lot will depend on where the Falcons end up picking, who the new GM and head coach will be, too. It's way too early to try and guess that stuff right now. If the Falcons end up picking in the top five or top 10, I think you have to go with the best available player regardless of position. As far as Todd Gurley goes, he's playing on a one-year prove-it deal – trying to land one more big contract. So far, he's off to a solid start in that regard. Will he get it? I have no idea. Will he fit in the Falcons' future plans? Again, no idea at this point. MAILBAG
Do you have a question about the Falcons that you want answered? Ask a question here and it could be posted on AtlantaFalcons.com.
Go ahead, ask the Beek
Do you have a question about the Atlanta Falcons (or anything football-related) you'd like to ask Matt Tabeek? If so, hit the link. Please remember to include your home state (or country if you live outside the U.S.). Thanks for reading SFTB!